All shopping trips in New York should end with a cupcake and if you're around the designer department stores of Fifth and Madison Avenues, it has to be Sprinkles Cupcakes.  Just a few steps away from Bloomingdales, Sprinkles Cupcakes is known as the world's first cupcake bakery – founder Candace Nelson opened the original store in Beverly Hills in 2005.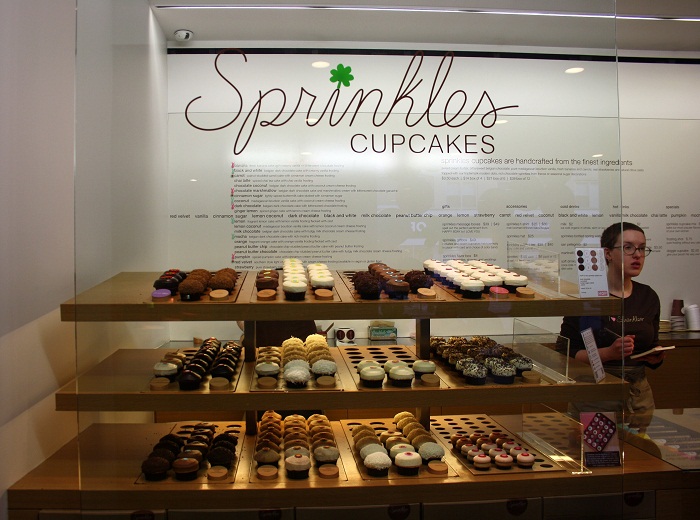 Sprinkles Cupcakes has a small number of high end boutiques across America – just one in New York – and there is even a Cupcake ATM offering cupcakes days and night in Beverly Hills.
The Manhattan Sprinkles is sleek, minimalist, colourful and covered in its trademark modern dots.  The selection of cupcakes is overwhelming, with a mix of classics and daily specials to choose from, alongside coffee and teas.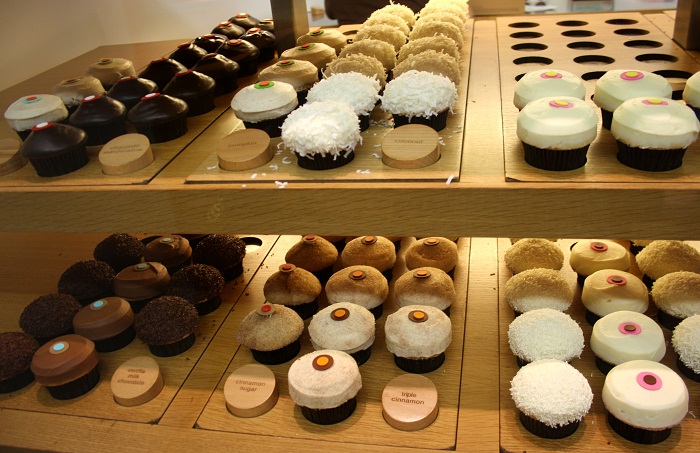 I ordered the Black and White cupcake – Belgian dark chocolate cake with creamy vanilla frosting.  The dark cake was moist and rich with a thick layer of dense, sweet high quality vanilla frosting and dark chocolate sprinkles.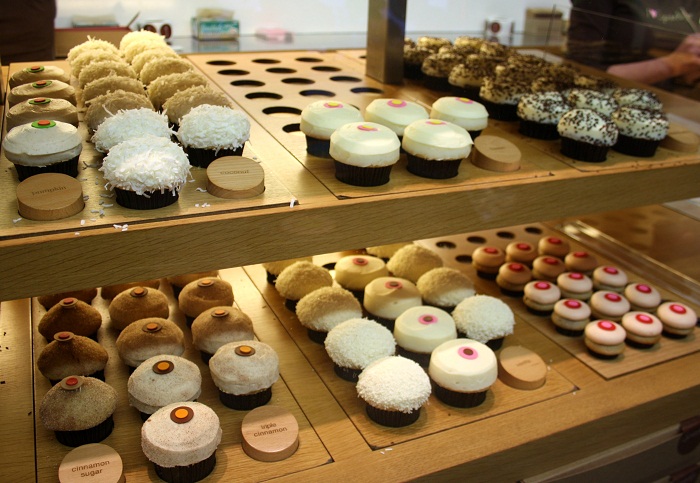 Steven went for the Triple Cinnamon cupcake – lightly spiced buttermilk cake with cinnamon cream cheese frosting dusted with cinnamon sugar.  The cupcake was deliciously spiced and it went well with the lighter cream cheese frosting with the signature Sprinkles dot.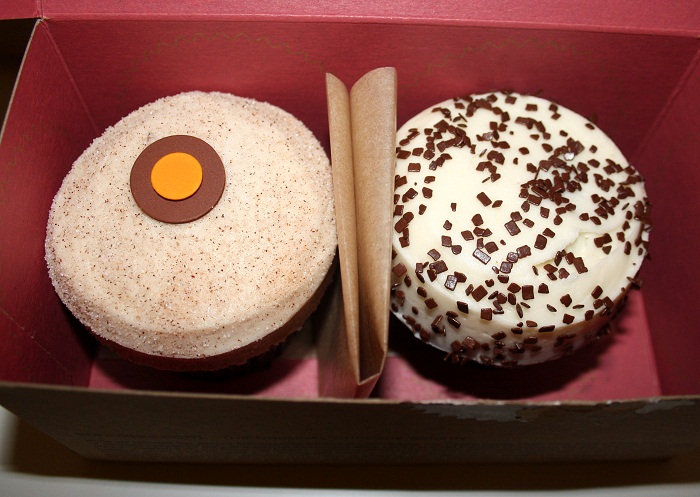 All cupcakes are $3.50 each and are quite substantial and decadent without being too sugary.  I liked that the cupcakes are handcrafted and don't taste artificial in any way.
If you think you have what it takes to recreate a Sprinkles cupcake at home, home-bake mixes are available to buy in different flavours – what could be a better NYC souvenir for cupcake lovers?
For more information, visit: www.sprinkles.com
All photos by Chérie City