Swarovski has the key to travelling stylishly with a brand new global jetsetting online guide called Swarovski Journey, focusing on a fabulous new destination each month for the next five months.
Inspired by Swarovski's tropical SS13 collection, the guide begins with the glam party city of Rio de Janeiro, Brazil.  For an insider's view of Rio, Swarovski asked London-based Beauty Editor and travel blogger Bridget March to share her city secrets.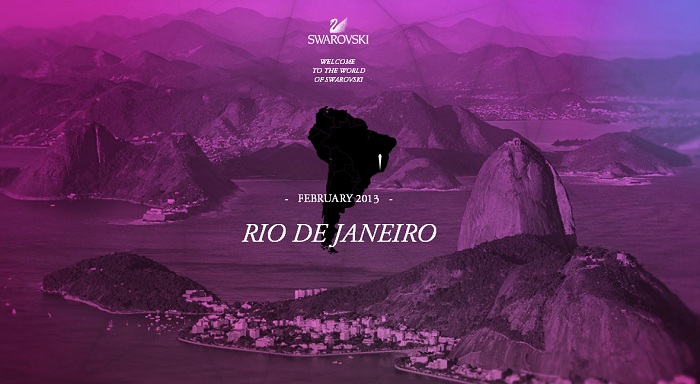 Bridget took a 14-month sabbatical from editing Cosmopolitan.co.uk in London and travelled across Asia, USA, Latin America and East Africa, reporting her finds from around the globe on her blog, Beauty and the Backpack.  Her top tips for Rio de Janeiro include passionfruit Caipirinhas and fresh seafood at one of Madonna's haunts Satyricon, the chic Philippe Starck-designed hotel Fasano and Brazilian boutique shopping in Ipanema.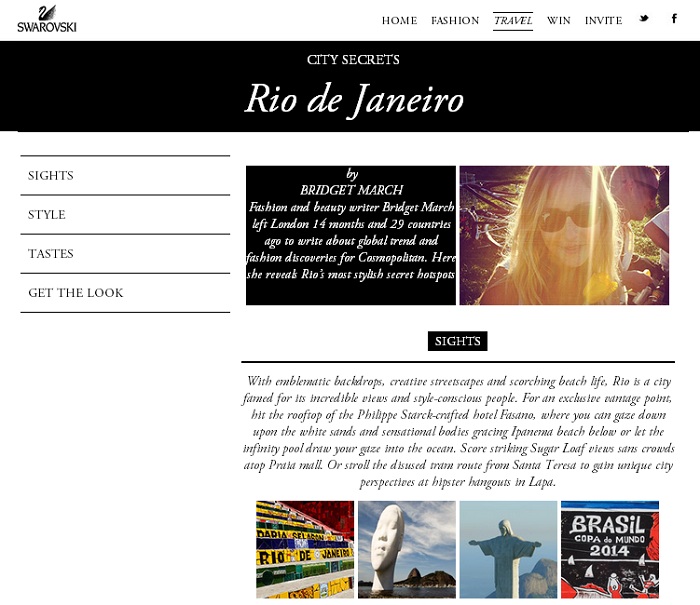 Each exotic destination guide shares how to 'get the look' with Swarovski jewellery and accessories, which are available to buy online.  For Rio de Janeiro, it's all about sparkling silver and vibrant pink pieces studded with crystals – perfect for complementing a sun-kissed tan.
Best of all, Swarovski has partnered with luxury holiday experts Kuoni to offer readers the chance to win a once in a lifetime holiday to the destination featured each month.
For more information and to enter this month's competition, visit: www.swarovski-journey.com