Shavata Brow Studio was a leader of the eyebrow threading trend a few years back, bringing an ancient Asian practice to UK department store beauty halls.  There are now so many brow companies, but Shavata still has the reputation of being one of the very best.
I've already visited Shavata Brow Studio at Urban Retreat in Harrods and found it to be a most enjoyable pampering experience.  The therapist took the time to give me lots of tips and gave me a very relaxing brow and head massage.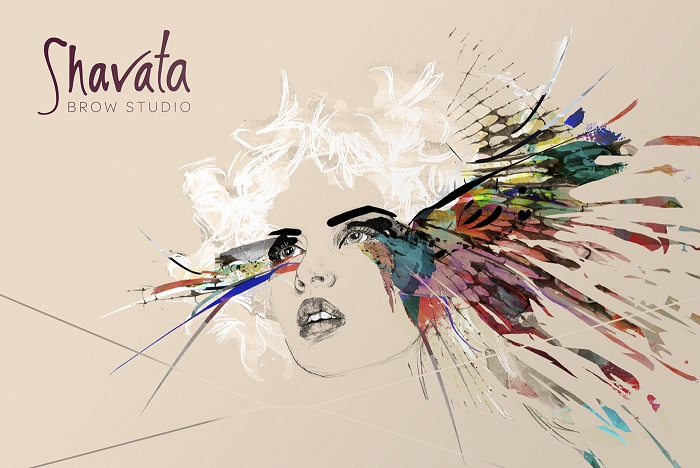 I recently visited Shavata Brow Studio at House of Fraser on Oxford Street and was interested to see how the experience would differ, especially as the Urban Retreat outpost is a good £7 extra than the other brow studios.  I was greeted by my therapist and led to the reclining treatment chair right away.  She asked how I wanted my brows shaped and swiftly began threading below and above my brows, reshaping and trimming.
Around five minutes later my brows were ready and the shape was so perfect that I didn't need any adjustments, which I usually do.  The shape was natural and the hairs that grow quickly near the corners of my eye were made shorter to balance the overall shape.
My brows were given a quick swipe with a cooling anti-bacterial pad and my therapist applied brow pencil and gel to define and control my brows.  I usually like to have gel massaged into my brows after threading, but perhaps this isn't always done.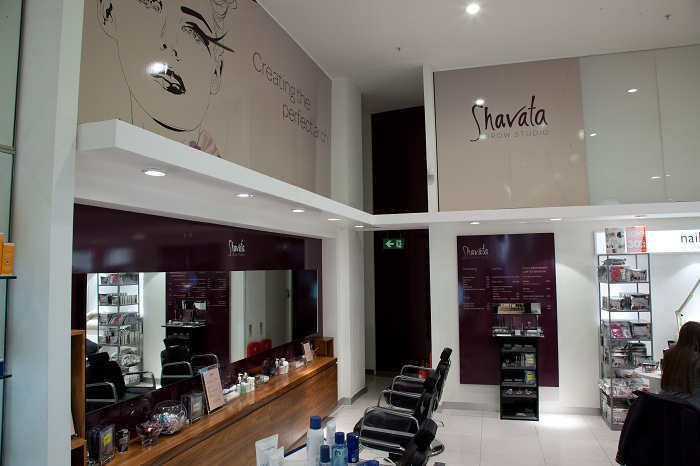 The next day after threading, sometimes I can suffer from a few pimples or redness above the brows, but this didn't happen after my threading at Shavata Brow Studio.  This could be because my therapist was so quick and efficient, causing as little stress to the skin as possible.
I was so impressed with the threading and excellent service, plus the layout of the studio offered more privacy than other department store threading stations.  I tend to get my brows threaded on impulse (or panic) and am not always satisfied with the results, so I will be making the effort to commit to visiting the Shavata Brow Studio at House of Fraser Oxford Street every time.
Here are a few brow shaping tips from founder Shavata Singh….
Soft arches – an elegant arch lifts and defines instantly, giving you a noticeably groomed look, while enhancing a youthful, wide-awake appearance.  Suitable for all face shapes.
Curved brows – a smooth line with a soft curve, this brow shape is pretty and flattering.  The delicate nature of this brow especially compliments round and oval face shapes.  Accentuate the arch by highlighting the brow bone – the light reflecting pigments give you a bright eyed look.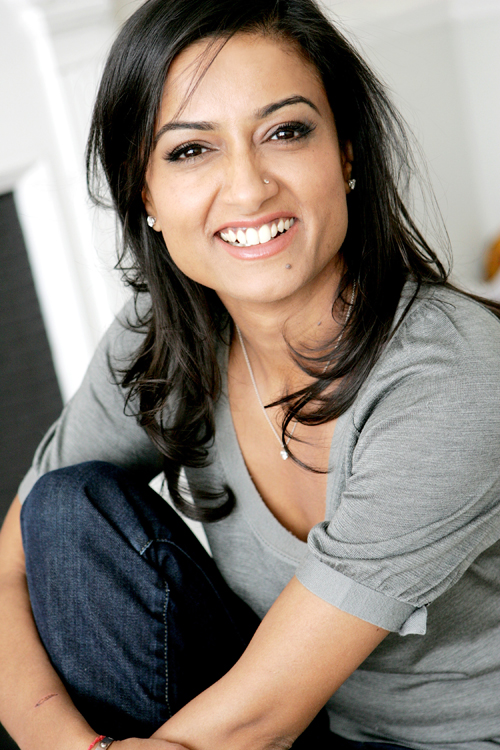 Shavata Brow Studio Eyebrow threading is priced at £17.  For more information and studio locations, visit: www.shavata.co.uk
Cherie City received a complimentary treatment at Shavata Brow Studio