One of my favourite parts of a ski holiday is the evening glass of mulled wine under the heaters at an outdoor bar.  Before the ski season starts, get into the festive spirit in London at the Montague Ski Lodge, which returns for the second year at The Montague on the Gardens, Bloomsbury.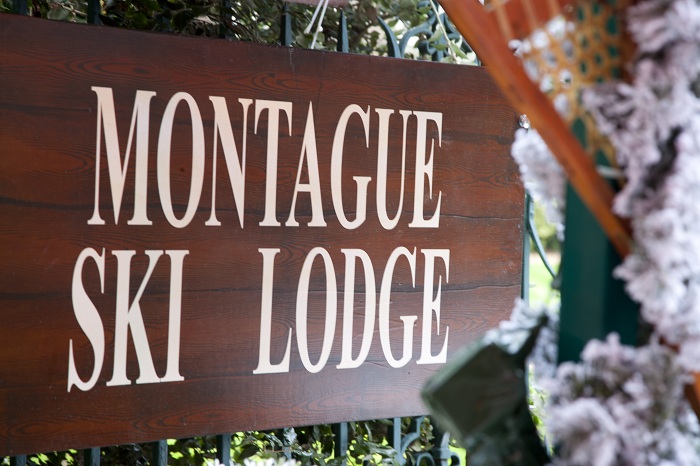 The charming, historic hotel's outdoor wood deck will be transformed into an Alpine ski lodge for a bit of après-ski, with no sporting activities necessary.  I was treated to a sneak preview and loved the cosy atmosphere and festive treats.
The ski lodge certainly looks the part – it features plenty of pine trees, a ski rack, assorted Christmas creatures, fairy lights and faux snow churned up by cheeky elves on the roof (here's hoping for the real deal this Christmas).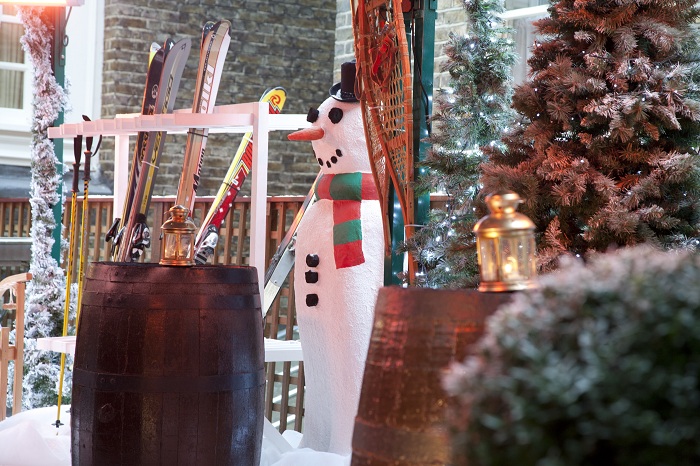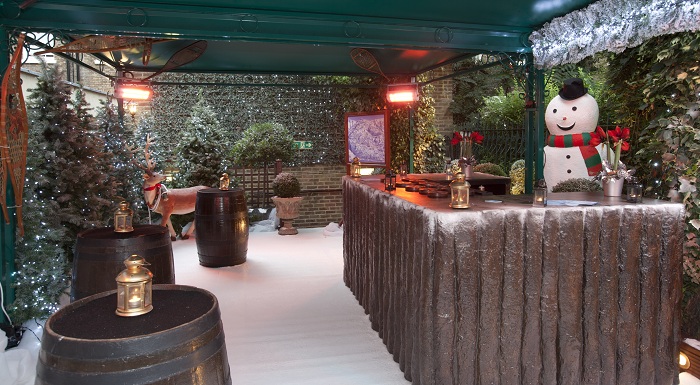 The pop-up vodka bar offers the twelve vodkas of Christmas in scrumptious seasonal flavours such as candy cane, toffee, spiced and Turkish Delight.  A Vodka Tasting Platter is a steal at £10 and includes all ten flavours – guaranteed to keep you warm and toasty.  Other winter drinks include Winter Pimm's, Hot Spiced Cider and Hot Chocolate (all £5 per glass), which you can sip snuggled under a warm wool rug.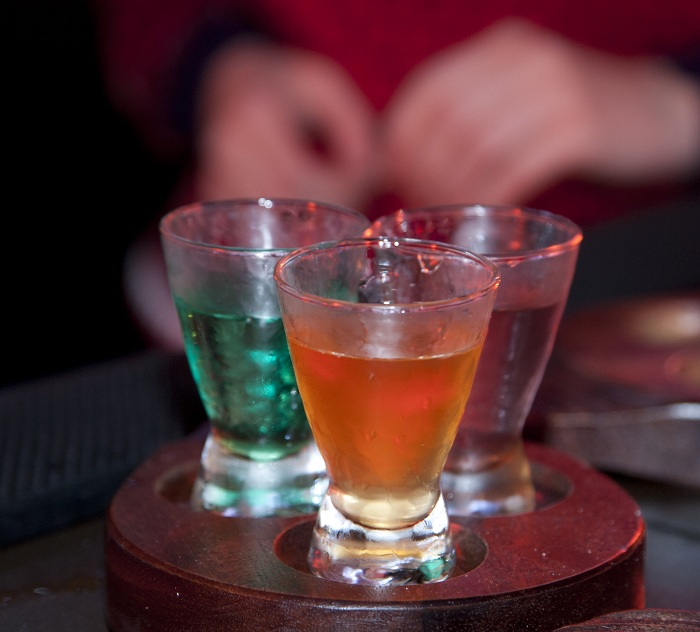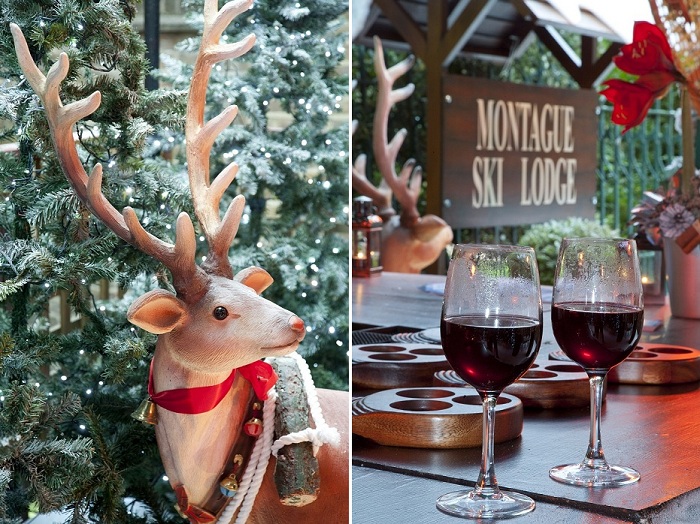 Accompanying the festive tipple is a winter barbecue and an Alpine Food Platter (£10) featuring comforting mini Bratwurst, mini turkey burgers and Roquefort and leek muffins.  Even though they are named as 'mini', we found the food rather substantial and filling – definitely larger than canapé sizes.  Hopefully the Montague Ski Lodge will also offer the little cones of caramelised pecan nuts that we tried at the preview, as they are heavenly and so addictive.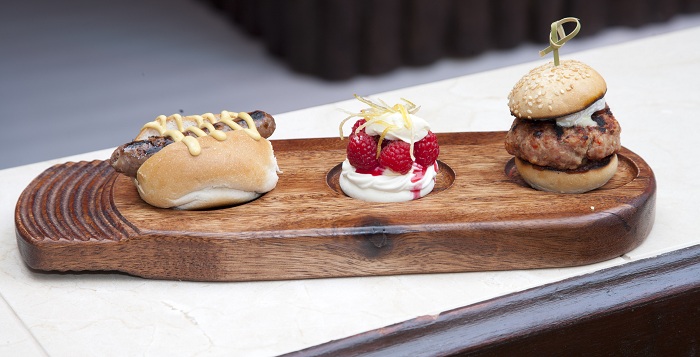 The Montague Ski Lodge is available for private hire and Christmas parties and is open to the public, however a 'lift pass' must be booked in advance.  A Personal Pass includes three flavoured vodkas and an Alpine food tasting platter for £20 per person.
The Christmas Party Pass includes a vodka taster on arrival, three further vodkas, winter canapes, a Christmas themed barbecue buffet and a DJ with dance space, from £85 per person.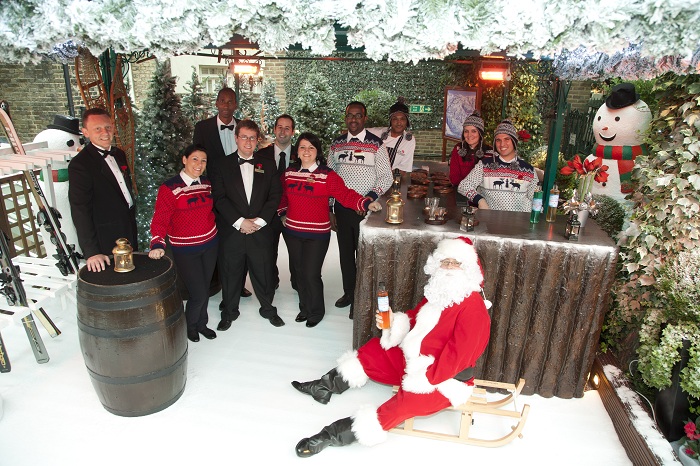 The Montague Ski Lodge is a fun, different way to celebrate Christmas in London.  The warm, attentive staff and old world charm of The Montague on the Garden  really add to the atmosphere and I was a little envious of the staff's woolly reindeer jumpers!
The Montague Ski Lodge at The Montague on the Gardens runs from 20th November-31st December.  For more information and booking, visit: www.montaguehotel.com