There's always something exciting about luxury fashion brands working with artists – both are seriously esteemed in their own industries yet the results are often fun and irreverent.  This is certainly the case with Jimmy Choo's capsule collection in collaboration with contemporary artist Rob Pruitt, launched today.
Last night, I was treated to an exclusive preview of the collection at the Jimmy Choo store on Sloane Street, with brightly coloured mojitos, adorable panda shaped sushi and a fabulous DJ set by Sunday Girl.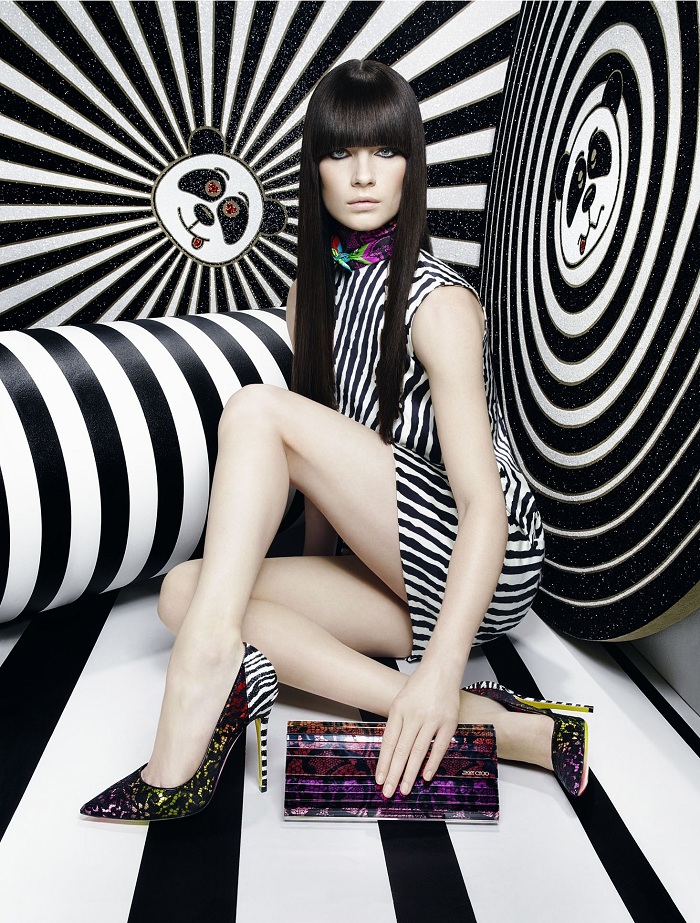 A major player of the New York art scene in the late-80s, Rob Pruitt is best known for his glittering panda bear paintings, celebrity tombstones and a silvered Andy Warhol monument in New York's Union Square district.  His love of glitter, monochrome, zebra print and playful glamour makes the partnership with Jimmy Choo a match made in heaven.
Creative Directors Sandra Choi and Simon Holloway said of the collaboration: "There were elements in his work that reminds us in subtle ways of the Jimmy Choo design iconography.  The collaboration has yielded collectable pieces that are highly original, integrating both Rob's sarcastic wit and Jimmy Choo's iconic glamour".
The capsule collection features 19 styles of shoes, bags and accessories, featuring Rob Pruitt's signature recurring angel and devil panda bear design, glitter zebra print, French lace, leopard print and dégradé colour.
On using the panda bear motif, artist Rob Pruitt says: "The panda is a recurring image seen throughout the body of my artwork. It's a symbol that reminds us both to tread lightly and to appreciate the adorable. They represent the harmony of yin and yang".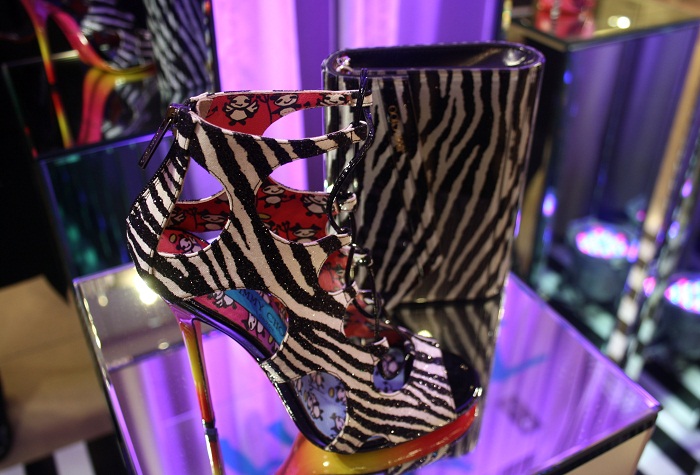 Highlights from the collection include Jimmy Choo's classic Anouk heeled pumps in dégradé colour and lace print and zebra print, Diffuse lace-up heels in zebra print, mules with marabou pom pom, zebra ballet pumps,  jelly sandals, a silk twill scarf and Filipa leopard print purse with panda charms.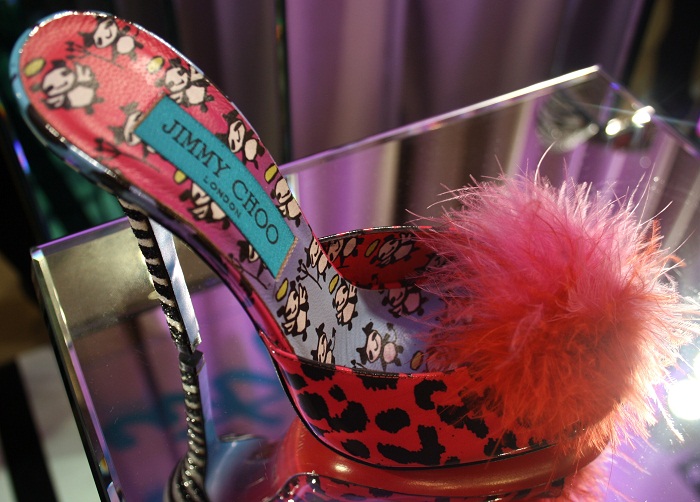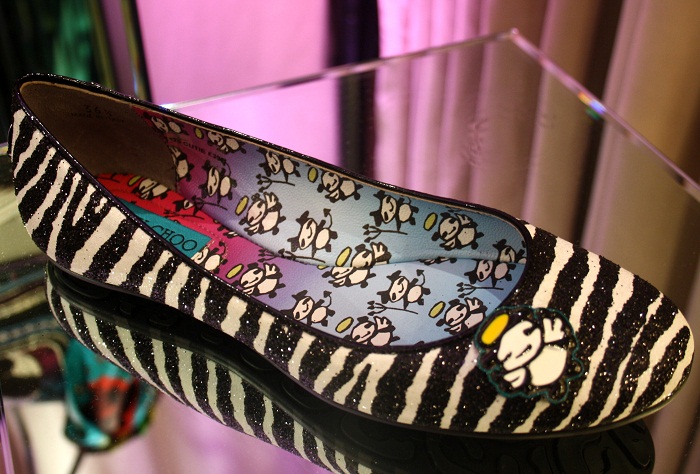 My favourite piece from the collection is the ice cream-inspired clutch bag with multi-coloured sprinkles and beaded zebra print.  It's super glam and wouldn't look out of place at a Miami pool party.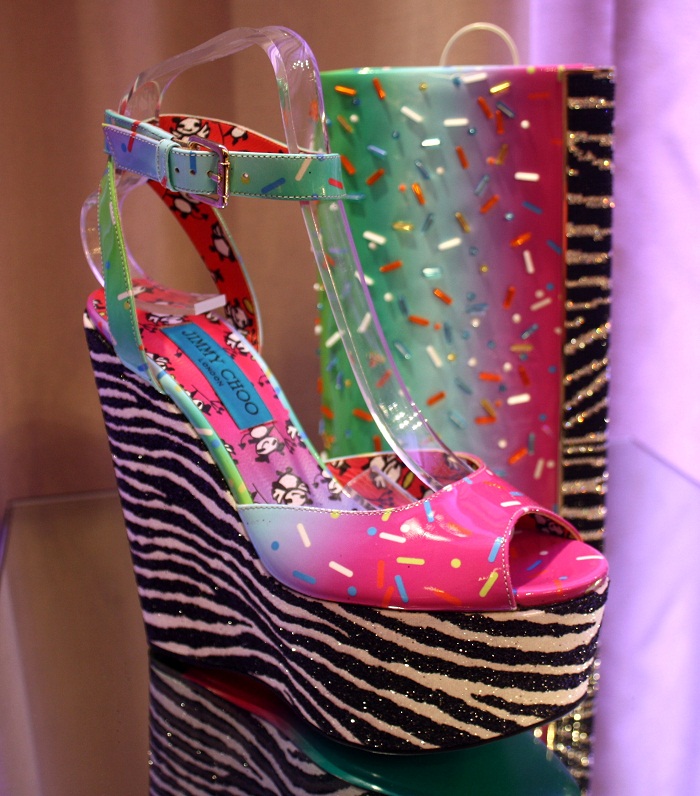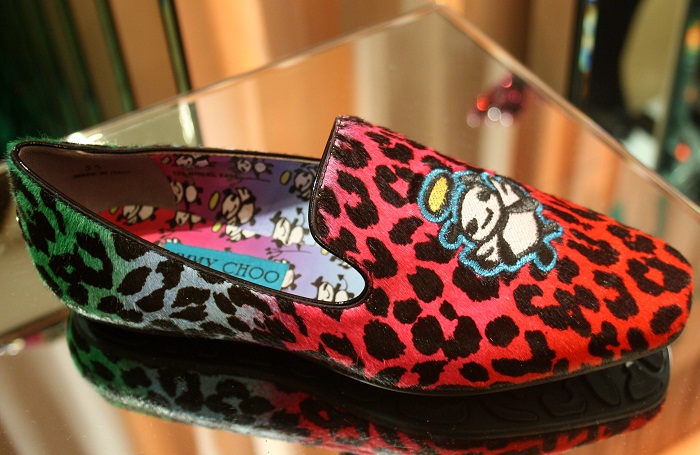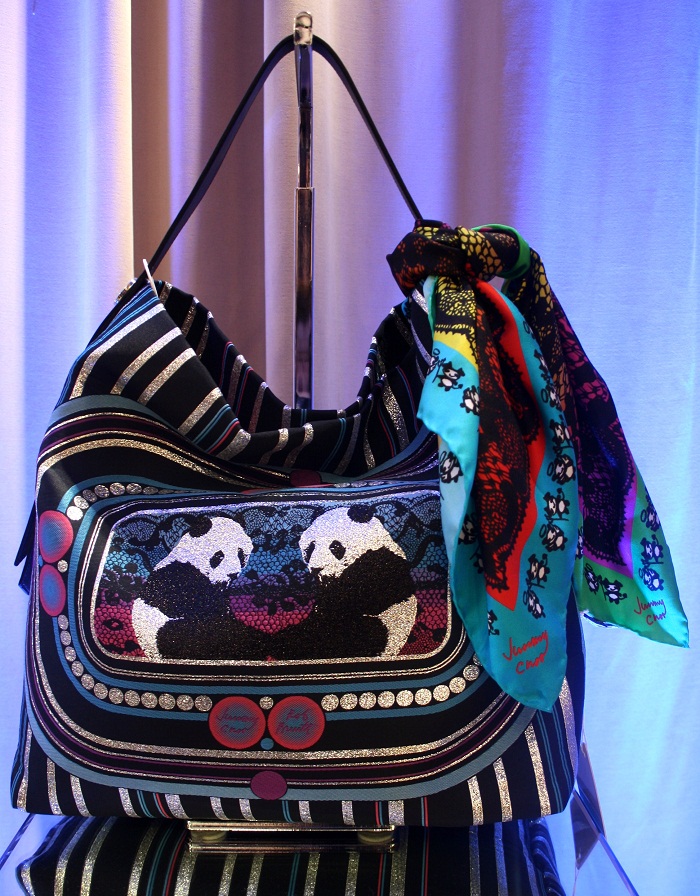 If you have a spare £9500, the most covetable pieces are the limited edition pairs of angel and devil panda bear minaudières, covered in 11,000 hand-applied crystals. There is a  limited run of just 14 pairs and each will be numbered and signed by the artist.  They are either a very extravagant fashion purchase or a steal of an artwork, depending on your perspective.  Either way, they are real collector's items and will surely be snapped up quickly.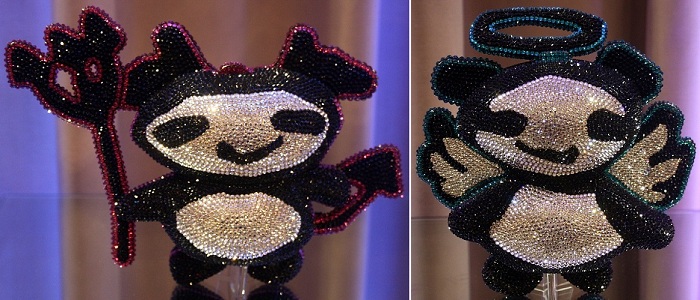 All Jimmy Choo and Rob Pruitt items come in their own special pink packaging inside a cute pink dustbag and a pink box lined with the angel and devil panda bear design.
Watch the adorable animation titled 'Angel Panda, Devil Panda,' directed and illustrated by Jo Ratcliffe, with graphic patterns and inspiration by Rob Pruitt…
The full collection is available now online and in Jimmy Choo stores.
Photos by Chérie City (campaign shots by Jimmy Choo)