Wanderlust, the multi-disciplinary space at Les Docks, Cité de la Mode et du Design, has  proved to be the place to enjoy summer in Paris.  Overlooking the Seine at quai d'Austerlitz, Wanderlust includes a restaurant, bar and club that also boasts the largest terrace in Paris and an 80-seat outdoor cinema.
Run by Savoir Faire – the people behind Social Club and Silencio (David Lynch's cultural nightclub) – Wanderlust hosts a programme of cultural activities, collaborating with London's V&A and the adjacent Institut Francais de la Mode.  Events include fashion film screenings, sewing classes, children's workshops, monthly food market and Sunday morning yoga and brunch.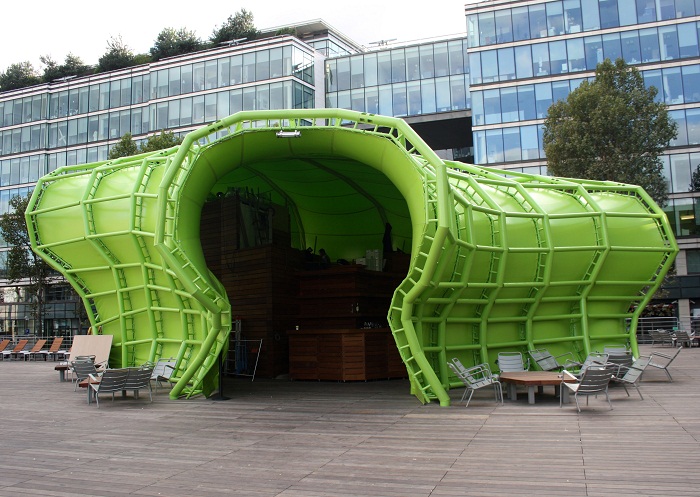 At night, the terrace becomes a club with light shows and vido projection, featuring DJs such as Cassius, Busy P, M.A.N.D.Y, Gildas Loaëc of Kitsuné, Jean Nipon, Feadz and Yuksek.  Le Baron also takes over the roof with its outside bar, next to the permanent Moon Roof restaurant and lounge bar.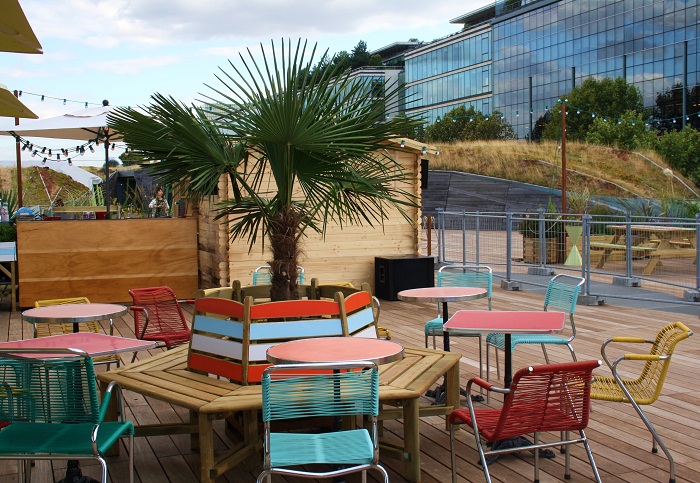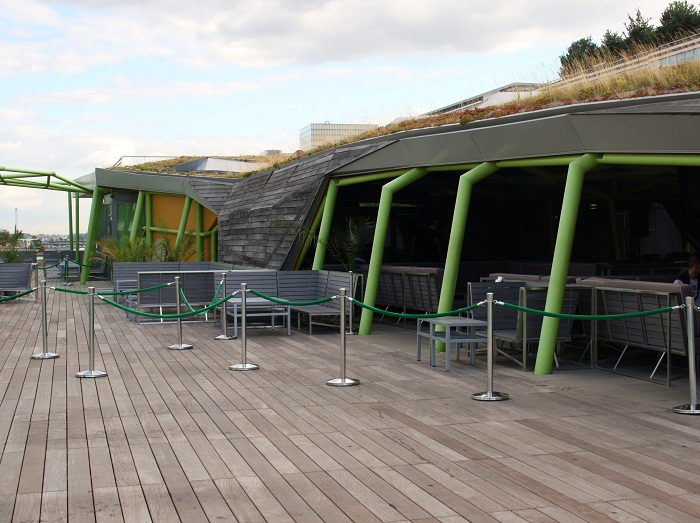 The restaurant, with a menu by young chef Benjamin Darnaud, is a casual, hip cafe during the day which gets more lively at night.  We visited for a cup of Dammann Frères tea in the late-afternoon, after viewing the two fashion exhibitions by Musée Galliera at Les Docks.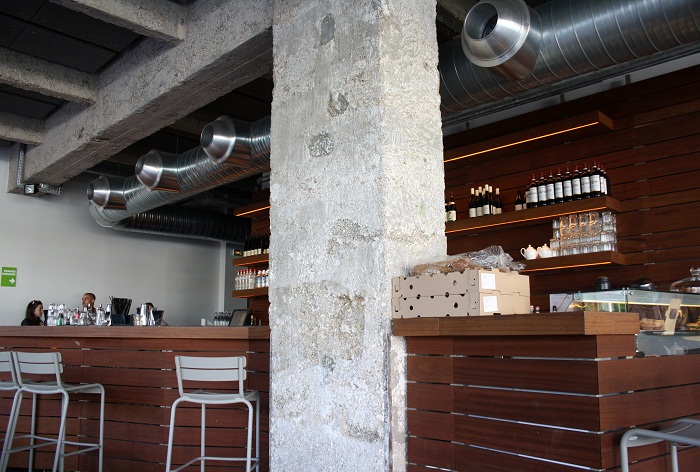 While the museum is undergoing an extensive refurbishment, it has created Galliera Museum Without Wall, featuring two exciting temporary exhibitions at Les Docks – Cristóbal Balenciaga: Fashion Collector and Comme des Garçons: White Drama.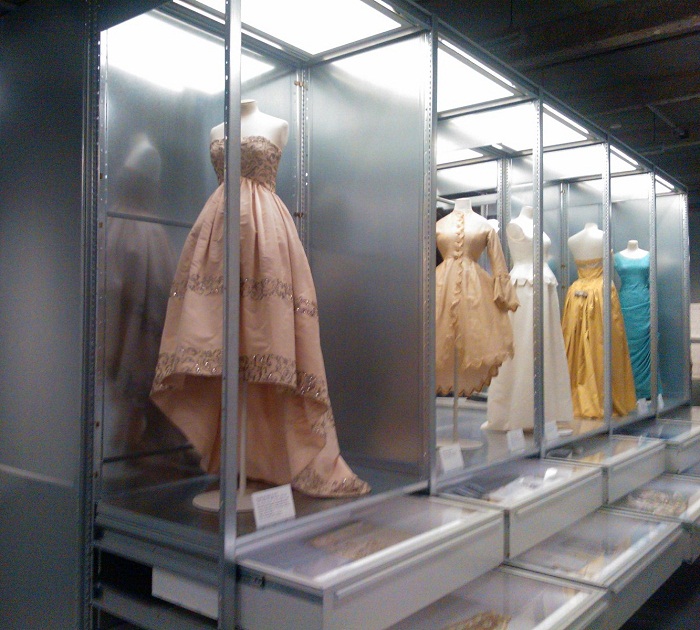 Cristóbal Balenciaga: Fashion Collector celebrates the 40th anniversary of the great couturier's death with 40 key pieces from his career dating from 1937 to 1968.  The exhibition is fleshed out with Balenciaga's sketches, lithographs, traditional Spanish dresses and garments from earlier centuries.  The elegance of the embroidered silk ball gowns, black cocktail dresses and fitted skirt suits are an interesting contrast to the industrial, futuristic setting.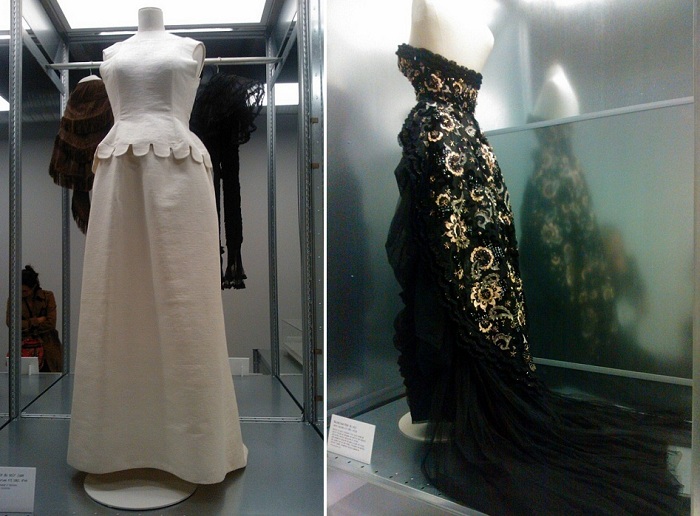 Comme des Garçons: White Drama shows Rei Kawakubo's Spring/Summer 2012 collection in giant transparent plastic bubbles.  White Drama references monumental moments in life, such as birth, marriage and death, with exquisite, all-white looks.  Expect to see architectural silk dresses, ceremonial hoods, cocoon coats, bohemian crochet shawls, exquisite embroidery and lace bubble coats and elaborate headwear.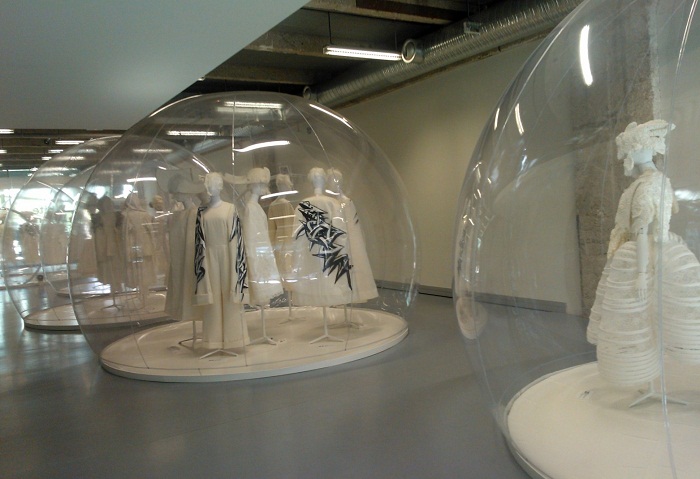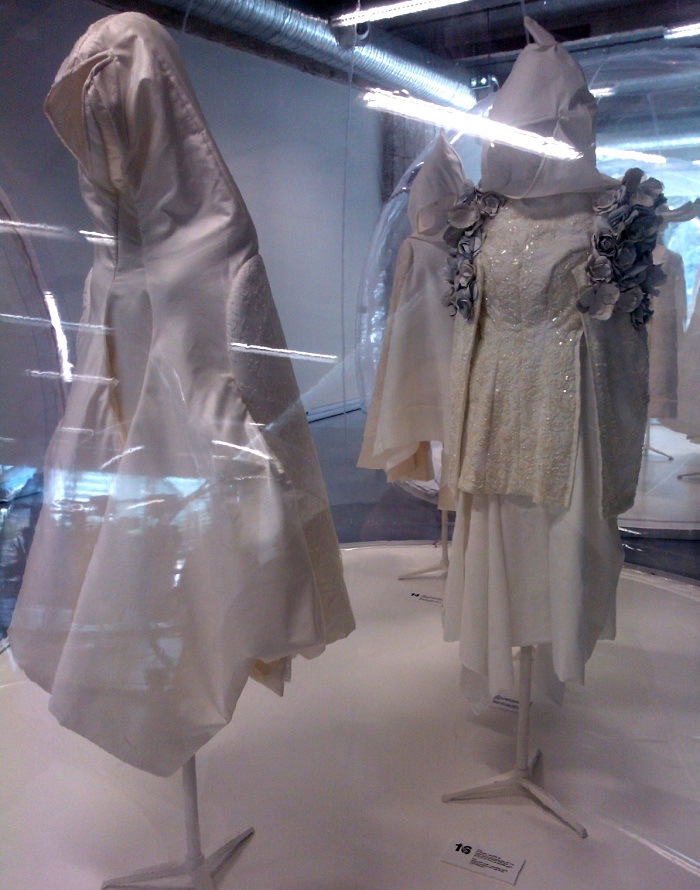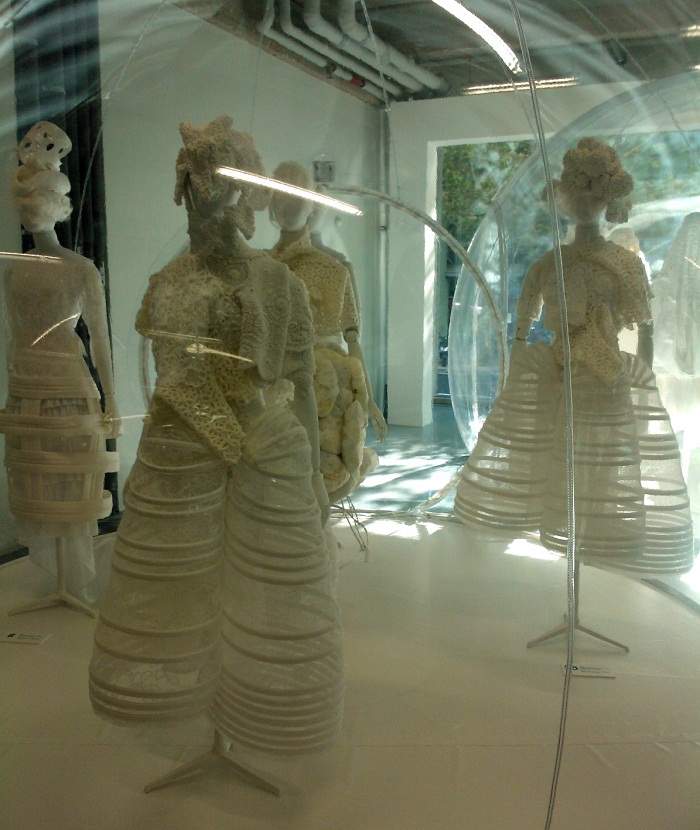 Both exhibitions are beautifully-presented and are just the right size to explore in around an hour and then explore the rest of Les Docks.
During our visit, it was Paris Design Week, so we visited Now! Le Off – a showcase of innovative products by leading design companies.  Apart from the free copies of L'Officiel and Jalouse, my favourite discovery was this incredibly awesome  'Blogger Chair' – now that's my kind of innovation!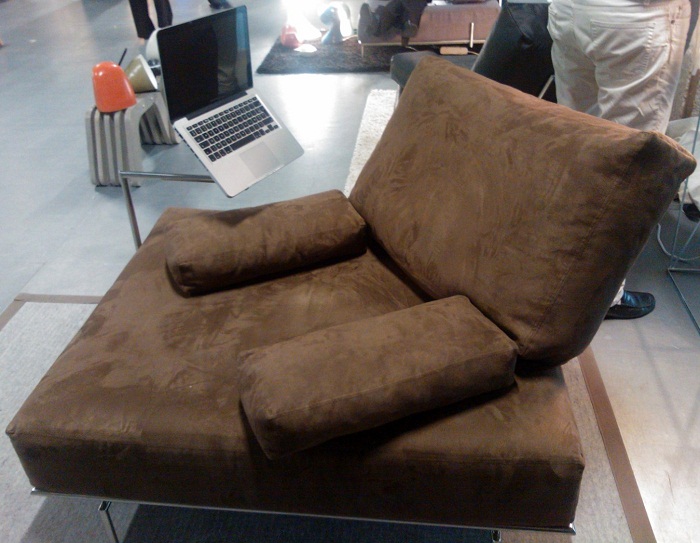 Cristóbal Balenciaga: Fashion Collector and Comme des Garçons: White Drama run until 7 October 2012.  Wanderlust is open from 12pm-6am, Wednesday to Sunday until 14th October at Les Docks, Cité de la Mode et du Design  (34 quai d'Austerlitz – 75 013 Paris).
For more information, visit: www.wanderlustparis.com and  www.paris-docks-en-seine.fr
All photos by Cherie City