Errol Douglas MBE is one of the world's most sought after hair stylists and he regularly creates looks for leading fashion magazines, recently collaborating with photographer Rankin.  Errol established his Belgravia salon in 1998 and has a loyal client base including Hollywood A-listers, supermodels, music legends and the cream of high society.
The salon is located on the ultra chic, villagey Motcomb Street, in good company with Carolina Bucci, Annick Goutal, Rococo Chocolate and Christian Louboutin.  It's very easy to visit the salon and come away with more than a new hair style.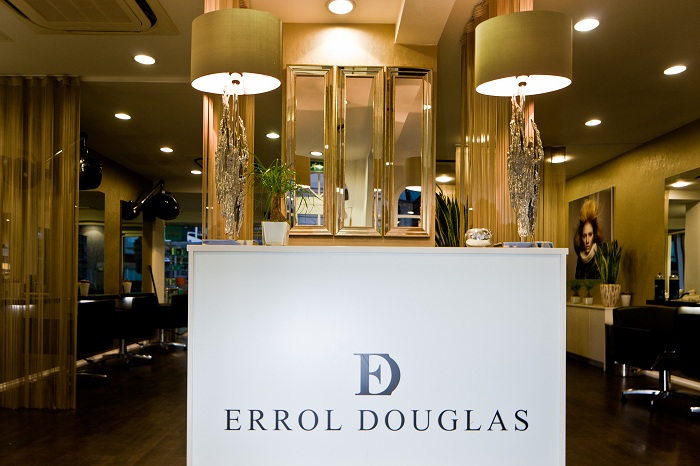 Errol Douglas salon is one of a kind in Belgravia, as it offers services for all hair types – European, Afro and international – as well as manicures and professional make-up.  I visited for a cut and colour and found the salon to be stylish and understated with a buzzing, friendly and unpretentious atmosphere.
First up was my colour with the lovely Jessica Speechly, Head of Colour.  I'd visited the salon a few days earlier for a patch test and consultation, so we got started swiftly.  I asked Jessica how I could achieve an interesting brunette shade that is low-maintenance and as close to my natural hair colour as possible.  Even though a natural brunette shade sounds simple, it can be difficult to explain and know which hair service to ask for.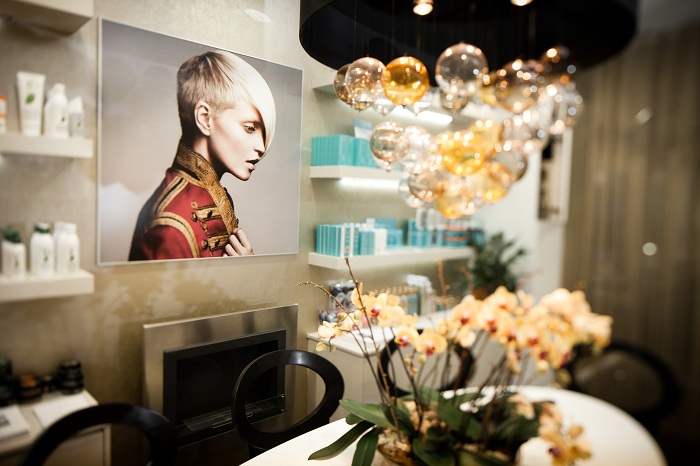 Jessica advised not to go too close to my natural hair colour to avoid the colour looking flat.  Instead, she suggested going slightly darker around the roots and the top of my head, creating a subtle ombre look, to bring out the colour of my eyes.
Jessica applied a demi-permanent Matrix hair colour for a more natural, glossy look and to avoid harsh regrowth.  She then added the dye through the length of my hair using foils, to keep some of the lightness and achieve a multi-tonal effect.
While the dye developed, I sat comfortably and enjoyed a pot of tea and read glossy magazines.  My hair was then washed and cleansed with Moroccanoil products and I received a blissful shiatsu head massage.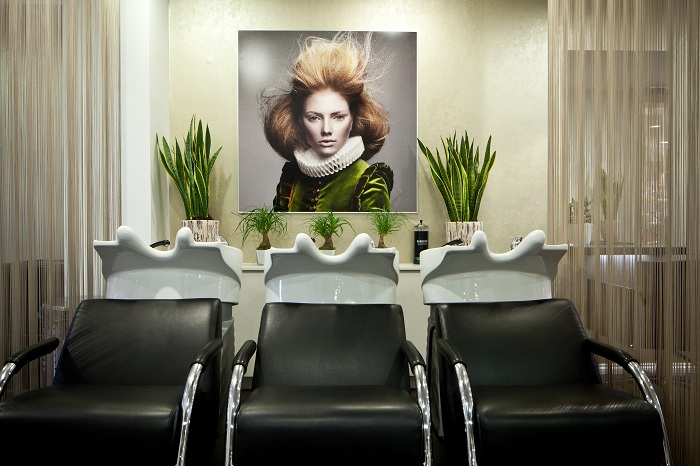 Before I could see the final colour, Senior Stylist Anna Bloomer came over to give my hair a re-style.  Anna really understands curly hair and suggested trimming the length and cutting internal layers to give my hair volume and bounce, yet avoiding a two-layer effect that can plague curly hair if cut wrongly.  The front of my hair tends to lose shape quickly, so Anna refreshed each side to frame my face.
I received so many good hair tips and was shown how to twirl my hair into ringlets before drying, to enhance the curl and keep away frizz.  I couldn't resist a blow-dry, as I never have the patience to do it at home and like to have a new look for a day or two.  When asked if I wanted my hair dried smooth and straight or with a wave, I asked to have it finished just like Anna's – slightly wavy yet polished.
Anna blow-dried the roots with a large circular brush and rough-dried the length.  She then used ceramic curling tongs with a wide barrel on the length.  My hair was set with some anti-humidity hair spray and I was ready to go.  I was thrilled with the cut and colour – they were even better than I had hoped for.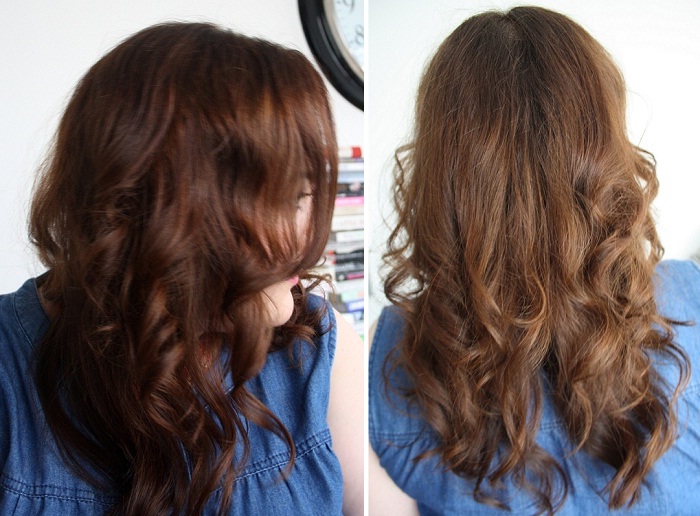 My experience at Errol Douglas was so enjoyable and relaxing, as the stylists took the time to understand my hair and what I wanted to achieve from the visit.  It was a perfect balance between my own wishes and Jessica and Anna's advice – I really was in the hands of the experts.
Errol Douglas is a brand ambassador for Moroccanoil, so I was keen to see just how good the products are.  To preserve my new hair colour for as long as possible, I bought the Moisture Repair shampoo and conditioner, which are gentle enough to use on colour-treated hair.  I absolutely love using the products, as they deeply moisturise my hair without leaving any residue or weighing it down.
Stateside clients will be delighted to hear that there is talk of an Errol Douglas salon opening in New York, in the near future.
For more information, visit: www.erroldouglas.com
Chérie City was a guest of Errol Douglas