Today saw the hotly-anticipated UK launch of Aerin Lauder's beauty brand AERIN, debuting with the Essentials and Fall 2012 Color Collection.  Granddaughter of cosmetics legend Estée Lauder, Aerin is already a household name in the US and is set to charm us with her beautifully created, mistake-proof beauty line.
I had the pleasure of viewing all of the new products in a suite at Claridges and discovering the inspiration behind Aerin's carefully curated collections.
Aerin Lauder's beauty philosophy is all about simplicity, combining high quality products in universally flattering shades with functionality.  She took inspiration for her beauty line from her life as a busy working mother, her travels around the world and her love of art.
I've been particularly excited about the launch of AERIN, as I'm always searching for the perfect natural matte mink eye shadow, a sophisticated daytime pink lipstick and a lip gloss that doesn't make my lips stick together.  I can safely say that AERIN has already ticked all of those boxes (god help my bank balance).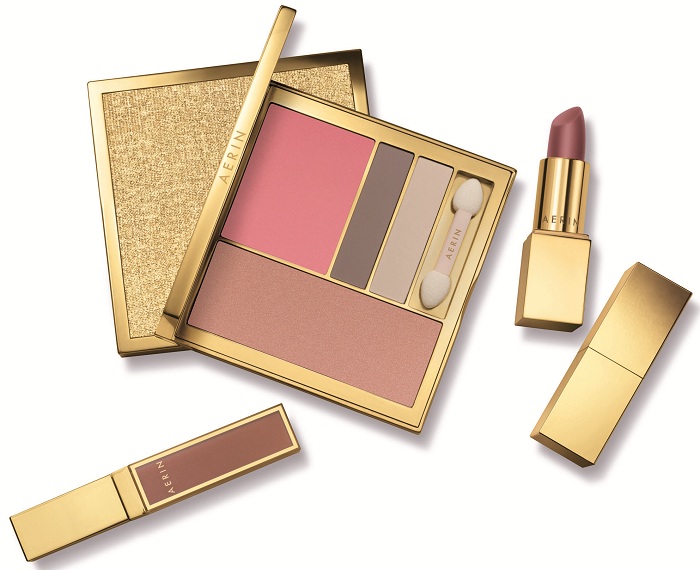 The core AERIN products make up the Essentials collection, which includes Fresh Skin Compact foundation in six shades, two Illuminating Powders, Multi Color for lips and cheeks, a Rose Lip Conditioner in Nude, Rose Hand and Body Cream, Brush Essentials and an Essential Makeup Bag.
The stunning dusky pink and textured gold packaging is luxurious and chic without being overly girly.  All of the products have a subtle rose scent, making them a delight to use.
Every season, Aerin will launch a new colour collection, translating trends and making them more wearable.  For Fall 2012, Aerin has created two Fall Style Palettes – Weekday for a more defined, polished look and Weekday for off-duty prettiness.  Each palette has a matching lip gloss and lipstick in soft, natural shades.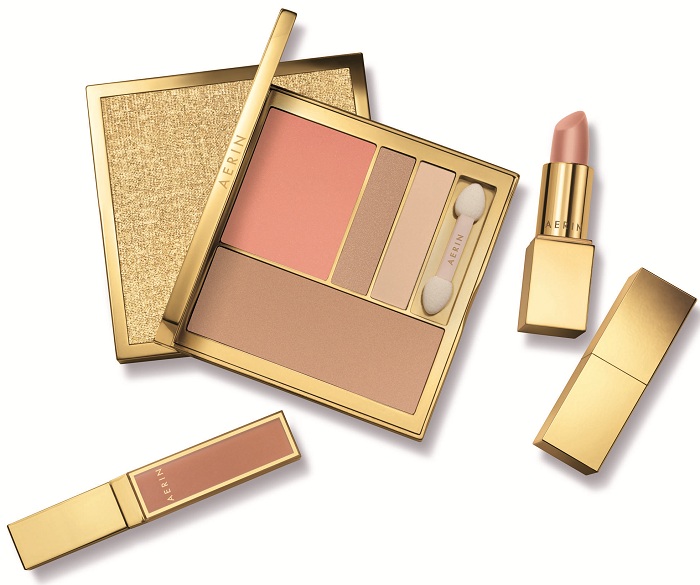 These palettes are absolutely genius for busy bees who don't have time to maintain a full make-up bag and need everything accessibly in one place.  I love it that the palettes can create an entire look and you can build up the darker colours and highlighter to go from day to evening.  This is a real blessing for frequent travellers, particularly as the palettes are so light and come in their own protective pink drawstring pouches.
My favourites from the two collections are the Palettes, the delicate rose-scented Lip Conditioner, the non-sticky Rose Hand and Body Cream and the Brush Essentials, made of natural fibres and packaged in the loveliest rose pink batik print travel bag – perfect for taking on holiday.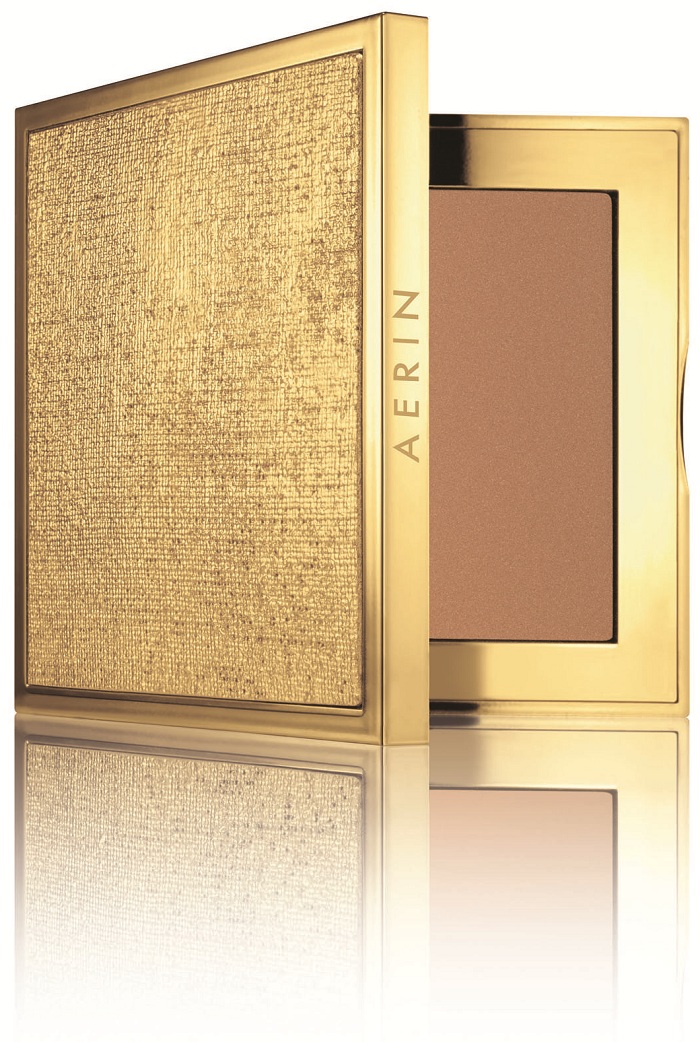 AERIN Effortless Beauty is just the beginning of Aerin Lauder's covetable lifestyle brand, which is set to include homeware and even a shoe collection.
AERIN Essentials and Fall Color Collection are priced from £20 to £120 and are available now online and at Harrods.
For more information, visit: www.esteelauder.co.uk/AerinBeauty
* samples