Barcelona is one of Spain's most vibrant, exciting and constantly evolving cities.  There are always plenty of new things to see and do, alongside traditional establishments that have endured throughout the years.  It's now easier than ever to find an affordable flight and spend a long weekend in one of Spain's coolest cities.
Here are a few of my favourites places in Barcelona…
Market Hotel is a chic, budget design hotel with decor inspired by the Far East.  The Market Hotel is located close to the San Antoni market in Eixample and nice touches include complimentary wifi, apples and bottles of mineral water to take away at reception.
The hotel's pretty monochrome Market Restaurant is a buzzing yet relaxing place to enjoy authentic Catalan cuisine.  Finish the evening with a cocktail on the terrace or in the stunning Asian-inspired Bar Rosso, designed in deep reds with Chinoiserie and tea lights  (Passatge de Sant Antoni Abad  08015 Barcelona).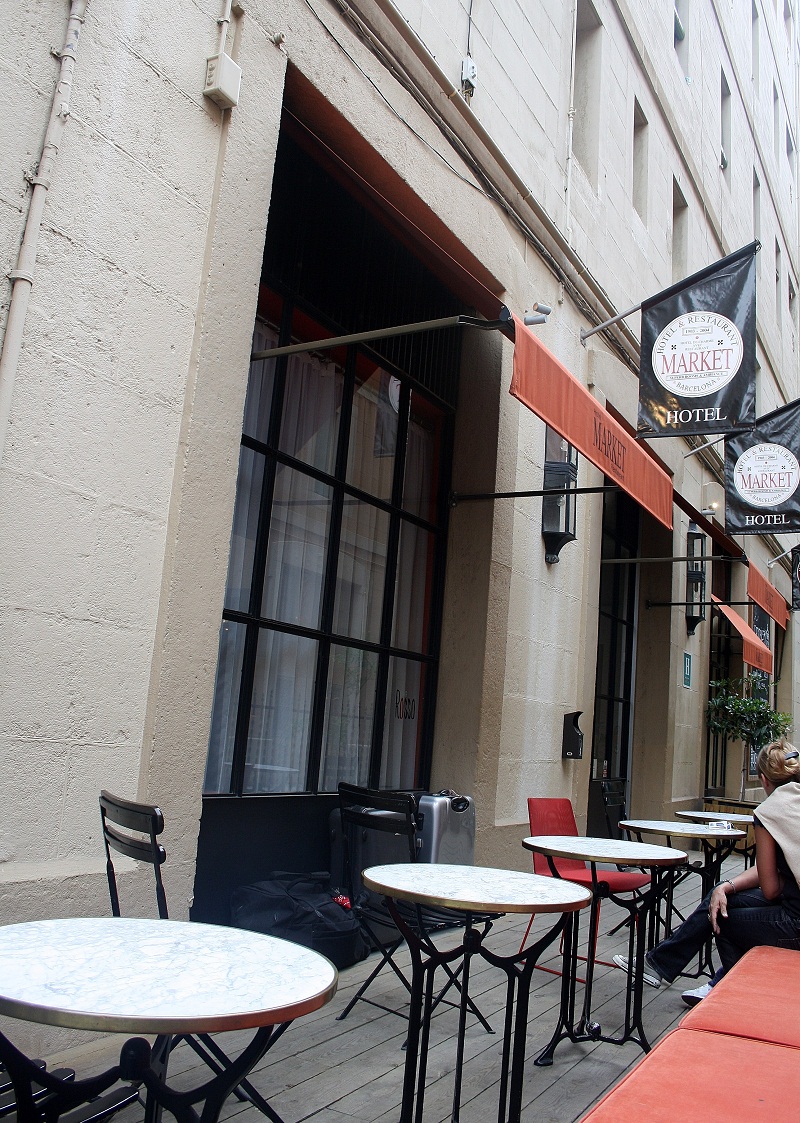 Pizza Ravalo is a cute neighbourhood pizzeria with a great terrace, tucked away in Upper Raval.  The pizzas are huge and topped with authentic Italian ingredients – just leave enough room for dessert (Plaça d'Emili Vendrell, 1, 08001 Barcelona).
Bar Kasparo is a Raval institution with its laid-back atmosphere, cool location under the arches of Placa Vicenc Martorell, friendly Aussie staff and great food (Plaça de Vicenç Martorell, 4  08001 Barcelona).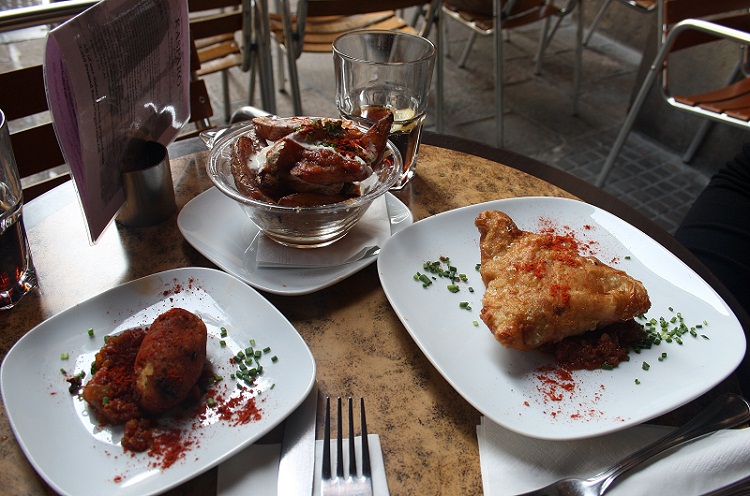 Mercat de Santa Caterina is a foodie's heaven with its fresh produce market and excellent fusion restaurant, Cuines Santa Caterina.  Santa Caterina is a slicker affair than the touristy Boqueria Market and the Cuines Santa Caterina is an ultra-chic spot for lunch or dinner, with its open kitchen, light wood interiors and indoor trees.  The Country Paella takes a long time to arrive, but it's definitely worth ordering (Av Francesc Cambó, 16  08003 Barcelona).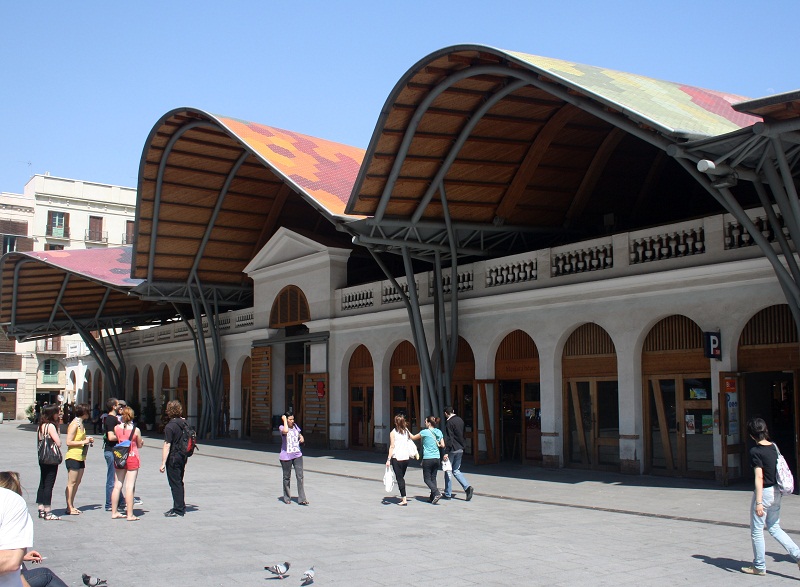 Santa Eulalia – Referencing the patron saint of Barcelona, Santa Eulalia has been supplying the city with high end fashion since 1843.  Today, the iconic store stocks brands such as Lanvin, Theyskens' Theory, Celine and Balenciaga.  It even has its own fashion cafe and terrace (Passeig de Gràcia, 93  08008 Barcelona).
Fundació Antoni Tàpies – The great Catalan artist Antoni Tàpies sadly passed away this year, but the foundation continues to show exhibitions by international contemporary artists, alongside a permanent collection of Tàpies' work (Aragó 255, 08007 Barcelona).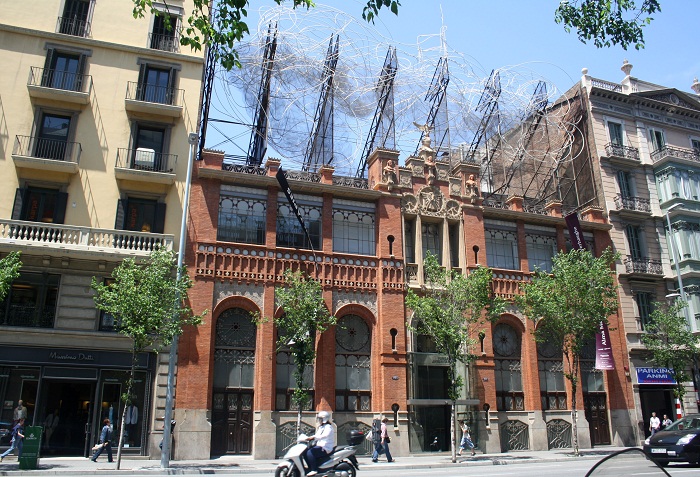 MACBA is Barcelona's best know and most exciting contemporary art museum.  The building's striking white curves and glass make it a focal point of Upper Raval.  After exploring the museum, have a drink at one of the cool pavement cafes on the Plaça dels Àngels and watch the skateboarders.  At night, the square becomes a low-key bohemian nightspot as people bring their own beers and music before hitting the bars of Joaquín Costa (Plaça dels Àngels, 1  08001 Barcelona).
Gardens of El Antic Hospital Santa Creu – Take a break from the busy streets in Raval hideaway, the El Antic Hospital Santa Creu gardens.  Relax among the orange trees, admire the gothic architecture and spot the gargoyles above the stone arches.  Enjoy a cervesa and tapas during the day at stylish al fresco tapas bar El Jardí gardens or visit at night when DJs play long into the evening (Carrer de l'Hospital, 56  08001 Barcelona).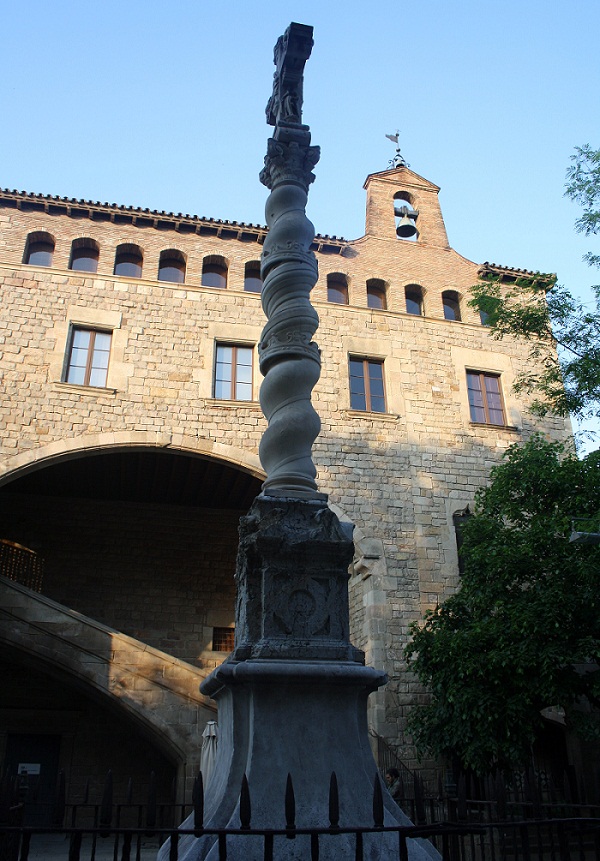 Barceloneta – The city's expansive marina and beaches are the best places to enjoy the sun.  Stroll along the seafront and spot the interesting public art, or spend a lazy afternoon in one of the many seafood restaurants and tapas bars.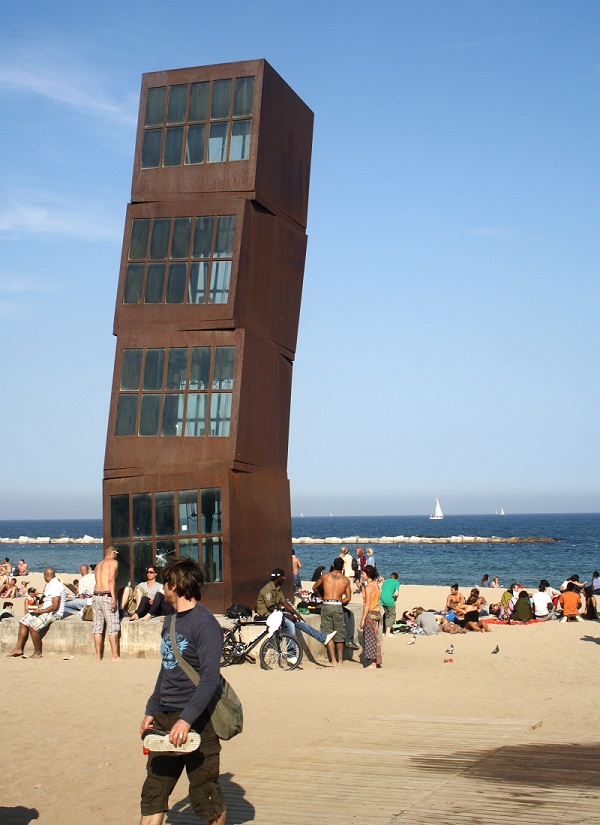 All photos by Chérie City
Sponsored post