When it's summer in London, I usually favour a selection of small plates to graze on, rather than one heavy and rich dish.  Assaggetti brings Italian cicchetti and rustic regional favourites, with a New York vibe, to central London.
The two-floor restaurant is bright and colorful, with exposed brickwork, trattoria-style terracotta tiles and leather banquettes.  The tables are casually dressed with paper place mats (think Polpo and Ombra) handily printed with the whole menu and cutlery presented in retro Italian tomato cans.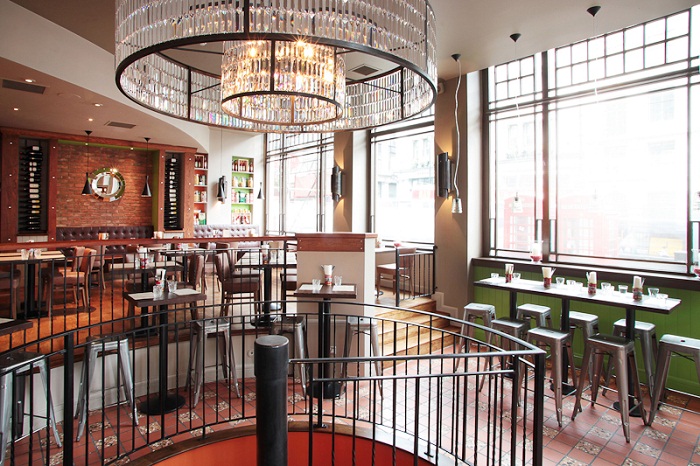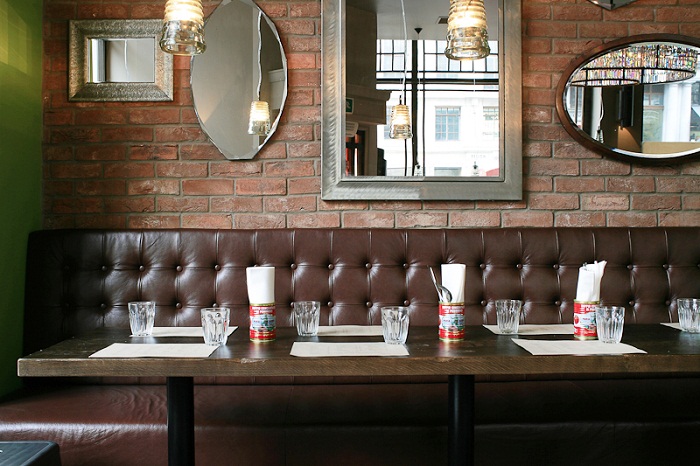 As suggested by our friendly Italian waiter, I started with a perfectly-made and very reasonable Assaggetti Aperol Spritz (£4.95), from a menu of authentic Italian and New York cocktails.  I loved that it came served in its own branded glass – a perfect way to lift the spirits and be transported to the Venetian Riviera.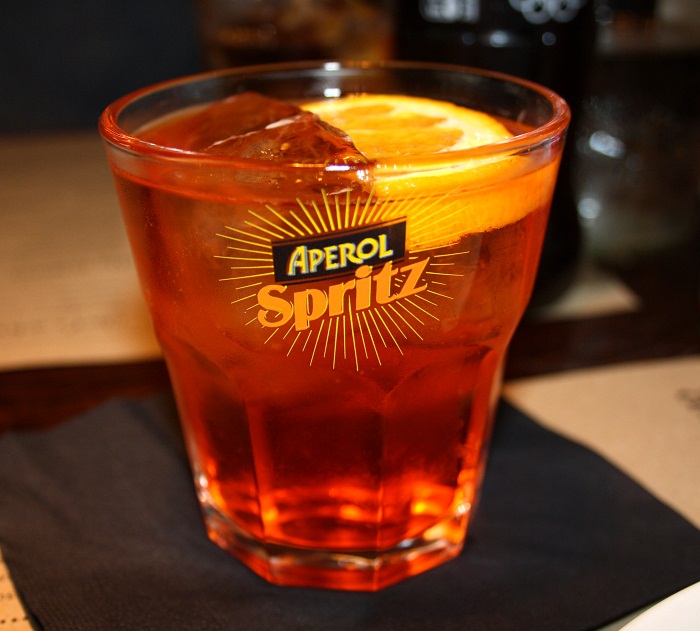 It's all about small dishes at Assaggetti, so we ordered a good selection from the menu and they arrived at different times throughout the meal.
One of the first dishes to arrive was the Spicy Tuscan Sausage Pizzettine (£5.25).  This was larger than expected and deliciously fresh, with creamy mozzarella,  a slow-cooked tomato sauce, a crispy base and a small scattering of meaty tuscan sausage and fresh herbs.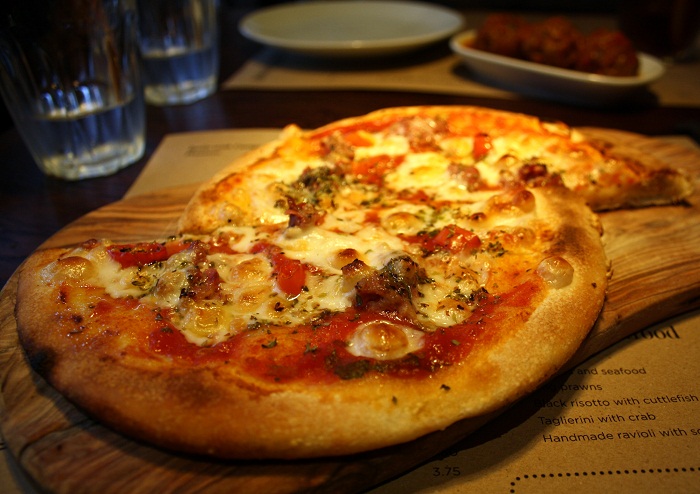 The beef Meatballs (£3.25) were a perfect light bite and were infused with fresh sage, giving them extra character.  The tomato sauce was home-cooked, but a little watery – a richer sauce would have complimented the meatballs more.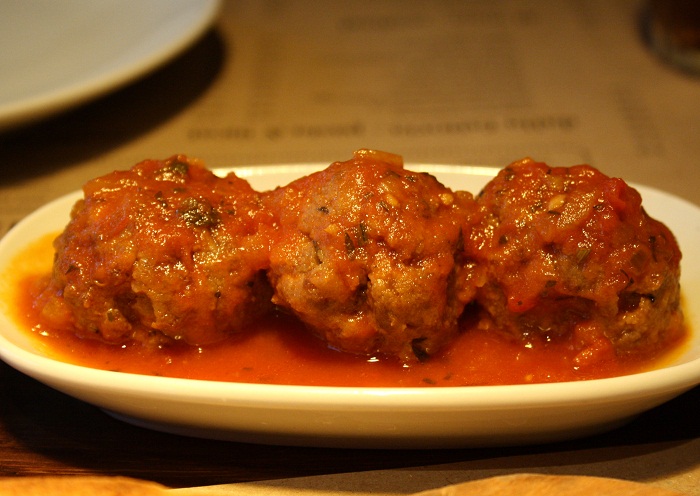 The pasta dishes are a must at Assaggetti and they come as a small dish or a main course portion, should you want something more substantial.
The Spaghettoni & duck ragù (£4.75) was rich and lean with thick al dente pasta and topped with shaved parmesan.  I thoroughly enjoyed this dish and would definitely order it again.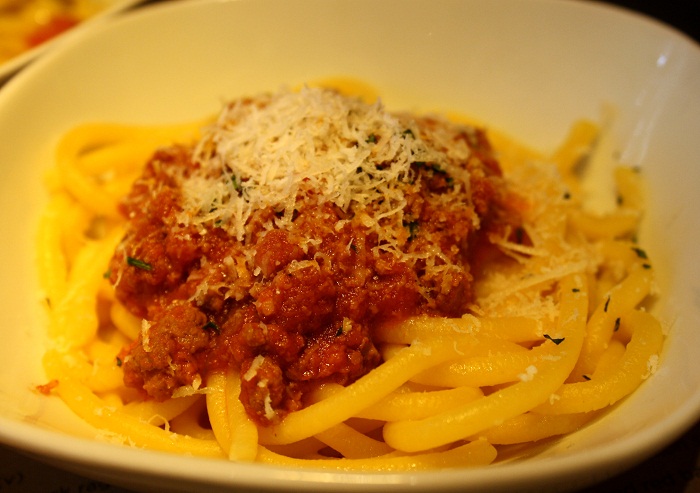 Another hit was the Taglierini with crab (£5.50), which was full of shredded, meaty crab in a light, creamy sauce with roasted cherry tomatoes, fresh herbs and perfectly cooked pasta.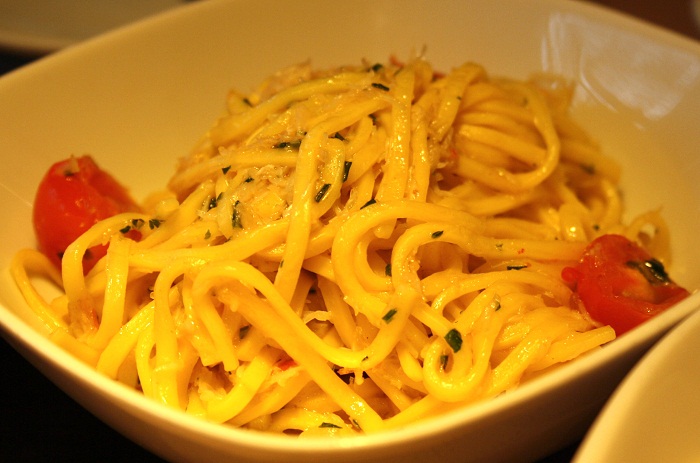 One of my favourite cicchetti is Mozzarella i fritti (£2.50) and Assaggetti's are definitely worth trying.  Creamy, stringy mozzarella is encased in fine, golden breadcrumbs and bursts slightly when eating – so delicious!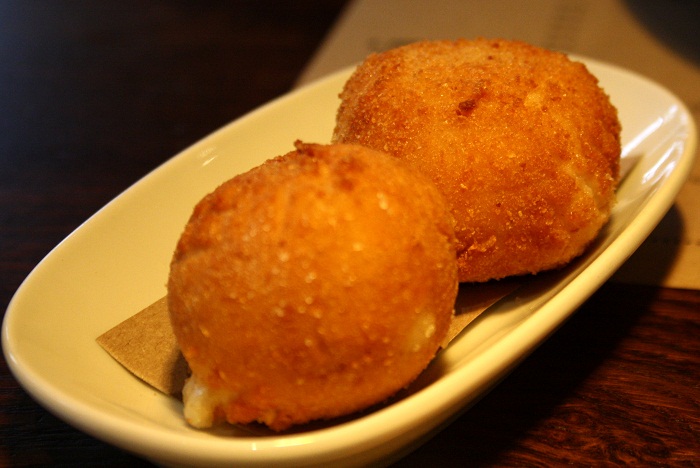 The Sweet potato fritters (£3.50) were rather disappointing – bland pancakes with shredded, uncooked sweet potato with no seasoning at all.  I doubt they'd be missed if they disappeared off the menu.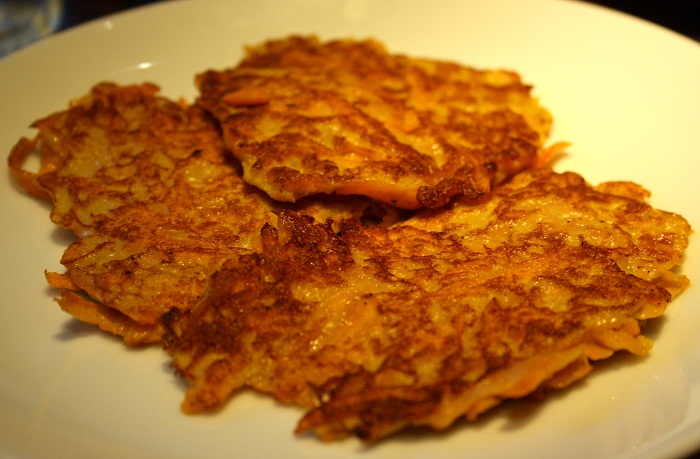 Giulio's beef tagliata (£7.75) was succulent and tender, cooked medium and served simply on a bed of rocket with a subtle balsamic glaze.  The steak was nicely charred and full of juicy flavour.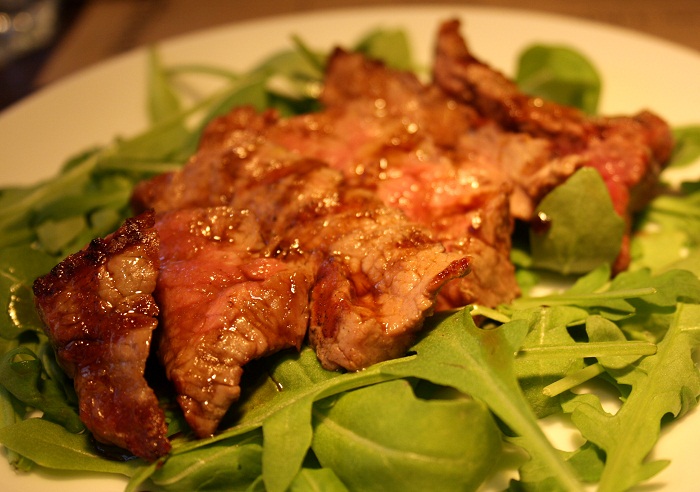 Straccetti di pollo al Parmigiano (£4.75) is one of Assaggetti's specials made with Parmigiano Reggiano.  The lean, plump chicken strips were chargrilled and covered with shavings of high quality Parmigiano Reggiano, on a bed of leaves.  The chicken had a delicious smokiness and was a very pleasing dish.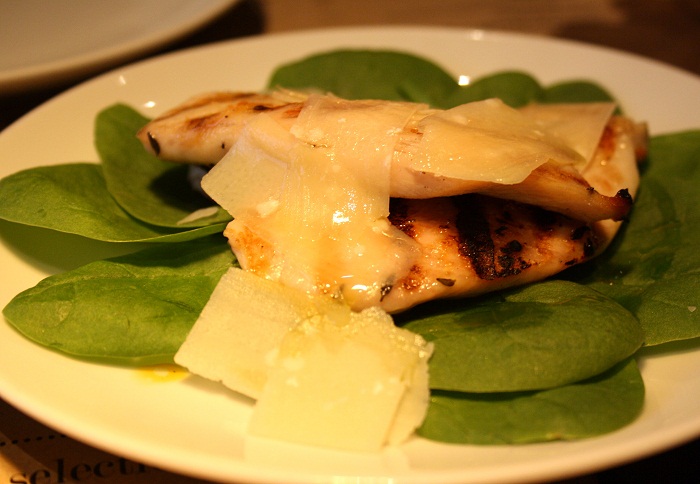 All desserts are priced at a competitive £3.50, so you can be guided by taste rather than price.  I chose the Wild berry pannacotta and Steven went for his usual favourite, Tiramisù.
The pannacotta was so heavenly, I found myself almost scraping the bottom of the cute little glass in search of more.  It was extremely creamy, with a hint of white chocolate and had a dense, silky, set texture.  The red berry compote balanced out the richness of the cream and made it the perfect dessert to finish a great meal.
Steven's  Tiramisù was also mostly cream-based and the sponge was lighted dipped in espresso without being too wet.  Both desserts were presented beautifully and really showed how tasty simple Italian dishes can be.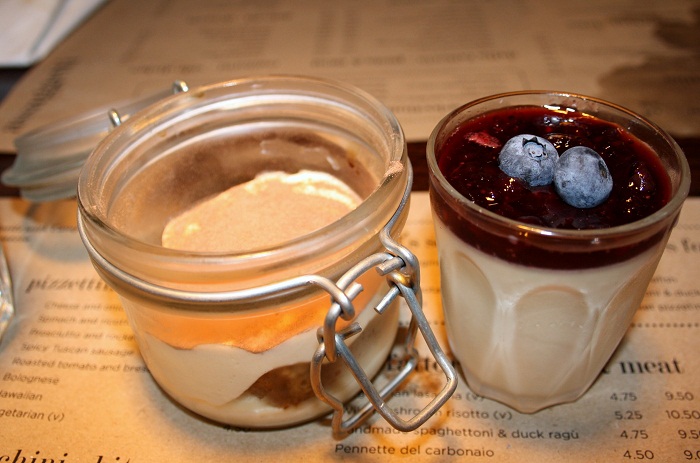 Assaggetti's Haymarket location, in the heart of Theatreland, means that it attracts express pre-theatre diners and seemed to have a quick turnaround on tables.  Service was therefore quick and attentive and the crowd was lively and international.  Rather than a place to linger and absorb the atmosphere, Assaggetti is the place to come and share comforting Italian dishes, or enjoy a few cocktails and bar snack with friends.
Assaggetti has all the makings of a good boutique chain of restaurant, in the same genre as Jamie's Italian and Canteen.  I'm not sure if this is a goal for Metropolitan Restaurants, however their branding is already strong and the concept could easily work in other major cities (helped along by the very reasonable prices).  I will certainly be back, particularly for that divine pannacotta….or two!
For more information and booking, visit: assaggetti.co.uk
Chérie City was a guest of Assaggetti
Photos by Chérie City (interiors by Assaggetti)