Reading Terminal Market in downtown Philadelphia is absolute heaven for foodies.  It should be top of the itinerary when visiting, as you may find yourself gravitating back there each day for a sneaky cannoli or Philly Cheesesteak.  Anyone staying at the Philadelphia Marriott Downtown, like I did, is in luck because it's directly opposite on North Street.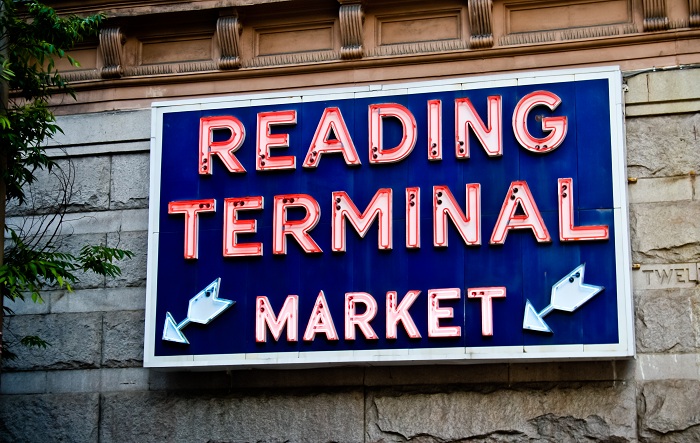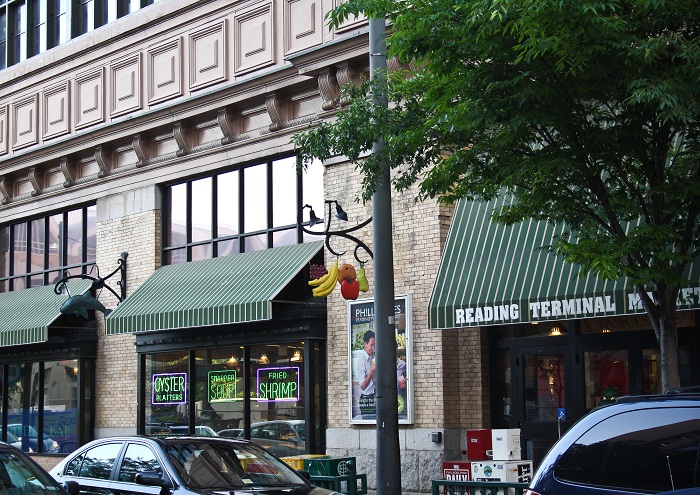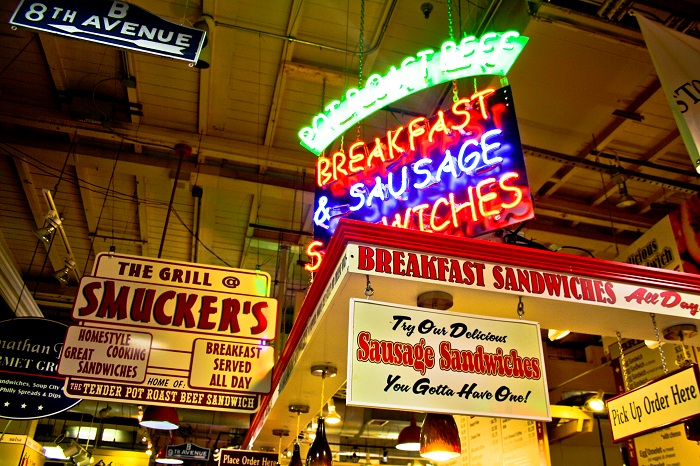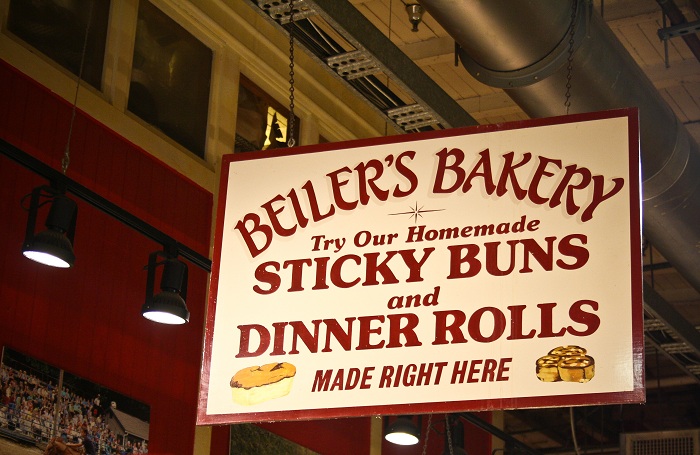 Housed under the arches of Reading Terminal's former train shed, the historic farmer's market first began trading in 1892.  It houses over 80 vendors selling fresh local produce, hot dishes, baked goods, ice cream, preserves, books and homeware.
Pennsylvania Dutch merchants come to sell at Reading Terminal Market (usually excluding Sunday to Tuesday), so this is the place to try authentic Amish specialties.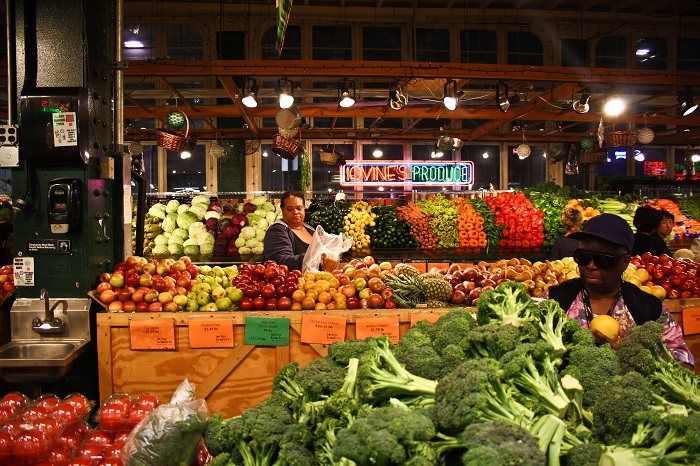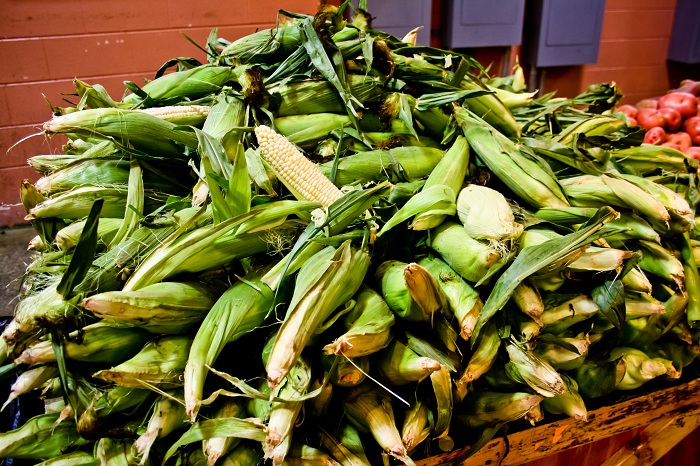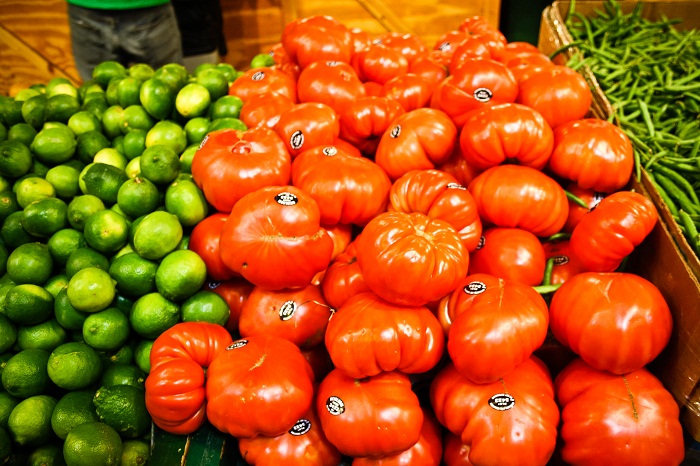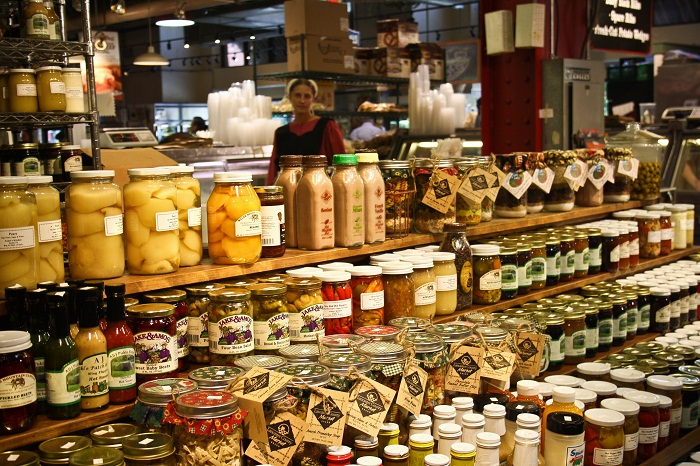 Some Reading Terminal Market favourites include fried chicken at Down Home Diner, gumbo at Beck's Cajun Cafe, buritos at 12th Street Cantina, Bassett's ice cream, cupcakes and cannolis at Termini Bros and chocolate-covered pretzels at The Famous 4th Street Cookie Company.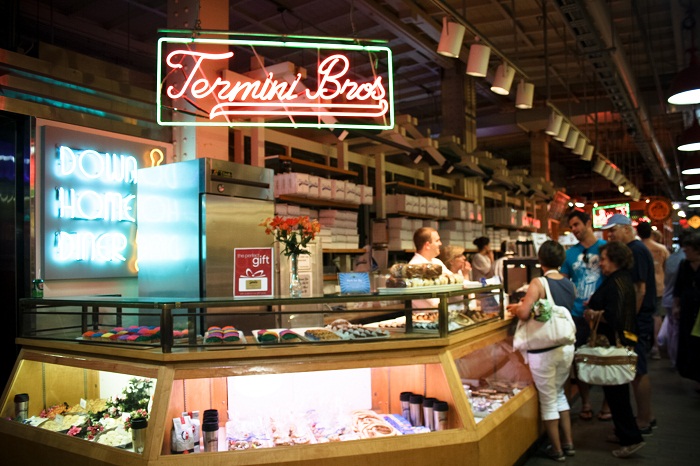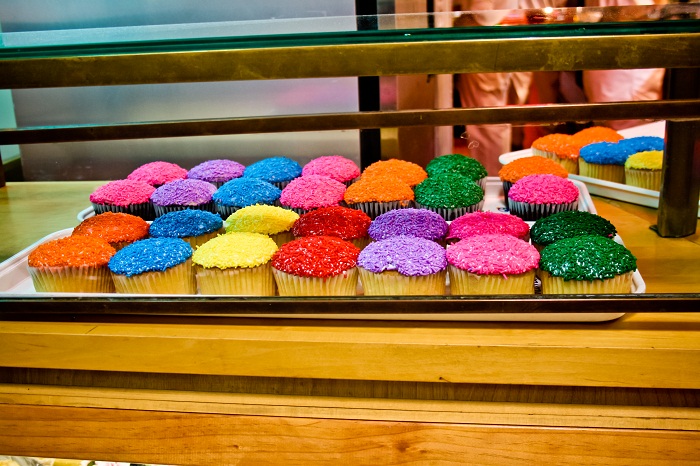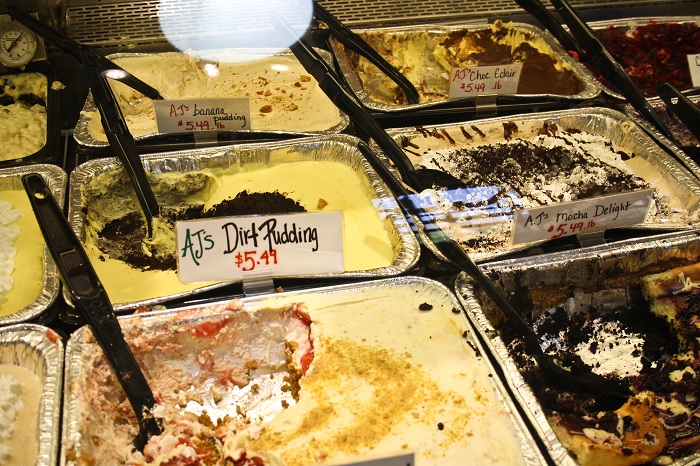 There are a number of places claiming to make the best Philly Cheesesteak, but for first-timers, it's got to be Carmen's Famous Italian Hoagies & Cheesesteaks at Reading Terminal Market.  But it's not only the sandwiches that are famous – President Obama stopped by for a Carmen's cheesesteak, Bassett's mint choc chip ice cream and some apples during a trip to Philadelphia in 2010.
Carmen's makes hot sandwiches fresh to order and understandably with the Obama connection, it had the biggest queue.  I stood in line diligently for 40 minutes to get my cheesesteak and hoovered it down in a fraction of the time.
There are a few variations on the cheesesteak, but if in doubt, just go 'Philly style' with Cheese Whiz (or Provolone if you don't do processed cheese).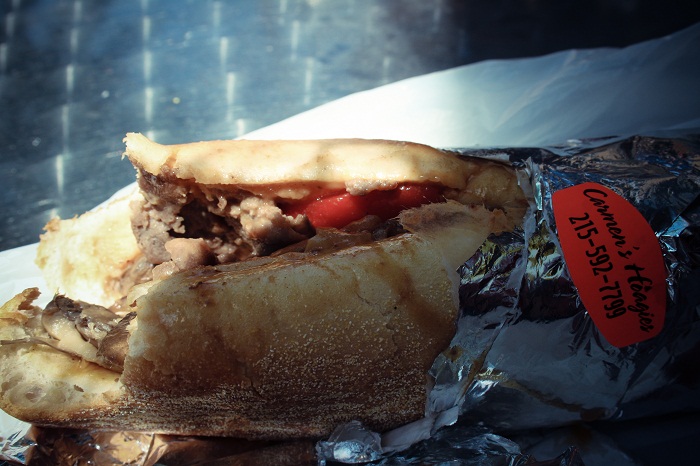 My cheesesteak came in an Italian-style roll and included thinly sliced grilled steak, sauteed onions, peppers and mushrooms and gooey Cheese Whiz.  It was real comfort food – satisfying, rich, meaty and messy.  I'd definitely order a cheesesteak again, but probably with Provolone or American Cheese.
For more cheesesteaks and food markets in Philadelphia, visit: www.philadelphiausa.travel