As the rain continues to dampen plans of cocktails al fresco at The Boundary, Aqua, Vista or even my local Dalston Roof Park, it makes the mind wander over to rooftops in sunnier climes.
As New York hits 36 degrees this week, it would be tempting to pitch up in Bergdorf Goodman for the air conditioning alone, but at night, the private roof garden at luxury hotel The Surrey is the place to be.
Sip on a Blood Orange Old Fashioned or a bespoke muddled lemonade with a charcuterie board and warm madeleines from the Cafe Boulud menu, created by renowned chef Daniel Boulud.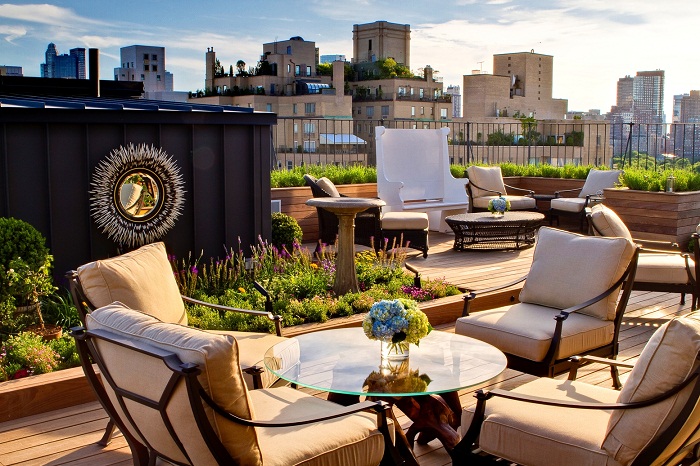 The roof garden at The Surrey is a chic, discreet place to relax and socialise on the Upper East Side and attracts the likes of Emma Watson, Jennifer Lopez and Blake Lively, who might just stop by for a Dark and Stormy after shooting the new season of Gossip Girl.
Actress Emilia Fox is The Surrey's new UK ambassador, so I suspect she'll be hosting some fabulous A-list parties at the roof gardens this summer.
For more information, visit: www.thesurrey.com