Stephen Starr is Philadelphia's best-known restauranteur, whose portfolio of eateries range from chic Pan-Asian fine dining to colourful Mexican brunch joints.  Starr began his restaurant empire in Philadelphia, gaining an unrivalled reputation before venturing into New York with Buddakan, Morimoto and Caffe Storico and restaurants in New Jersey and Florida.
Dining at a Stephen Starr restaurant is an absolute must for foodies visiting Philadelphia, however, we managed to visit three on the same evening!  A 'dine around' is more of a clever press trip concept than a new dining trend in Philadelphia, but it's possible to do if you eat light and plan with precision.
We started our restaurant crawl at Parc, a chic Parisian bistro overlooking Philadelphia's leafy Rittenhouse Square.  Parc has a great atmosphere –  bustling and lively with an elegant bar and terrace.  Its 'mega bistro' concept is similar to NYC's Balthazar and Pastis and the friendly, chatty staff help maintain an unpretentious ambiance.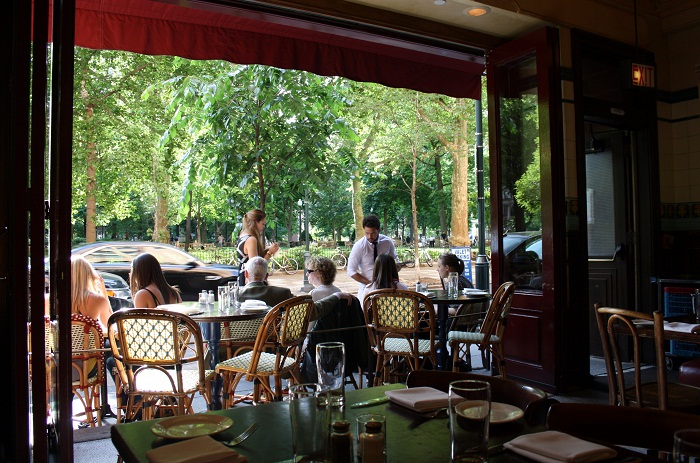 We slid into one of the intimate leather banquettes and feasted on boards of charcuterie with country pate and chicken liver mousse, a selection of fromages with walnuts, house-made bread and a platter of fresh chilled shrimp.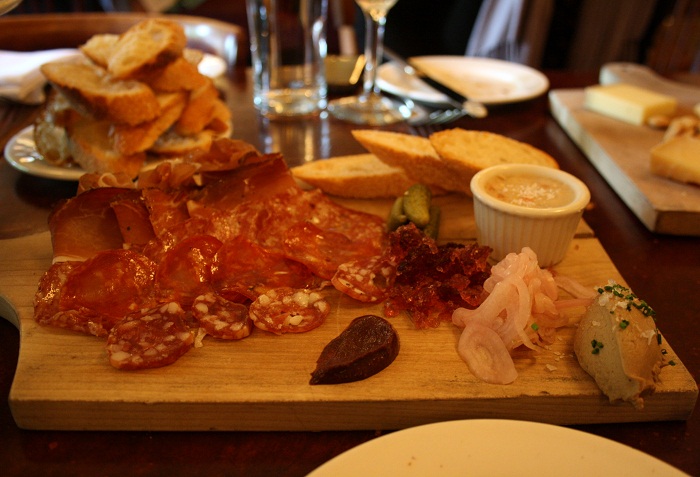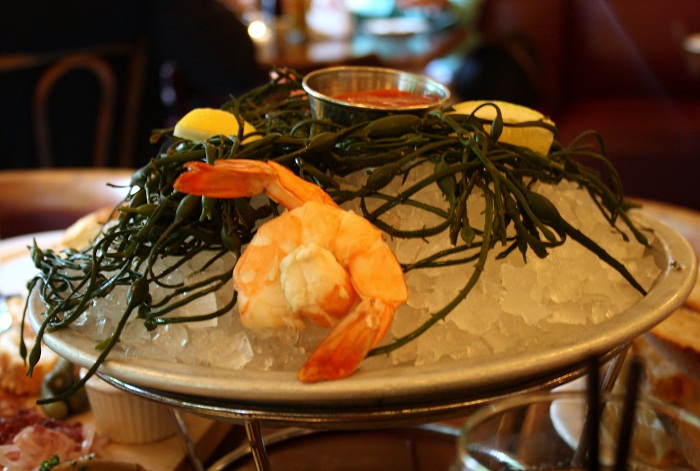 The charcuterie and fromages were authentic and of exceptional quality.  The chilled shrimp was not only visually pleasing but was ever so fresh and succulent.
The wine list at Parc is also impressive, with an extensive collection of Champagnes and wines categorised by their character – aromatic, rich, spicy, exotic, elegant or classic.  The choice of cocktails is slightly more edited but still interesting.  I enjoyed the potent and refreshing Basilic – Smirnoff Citrus, elderflower liqueur and basil (without the cucumber).
Parc is the perfect all-day dining destination with plenty of character and an unrivalled location next to Philadelphia's boutiques and bars.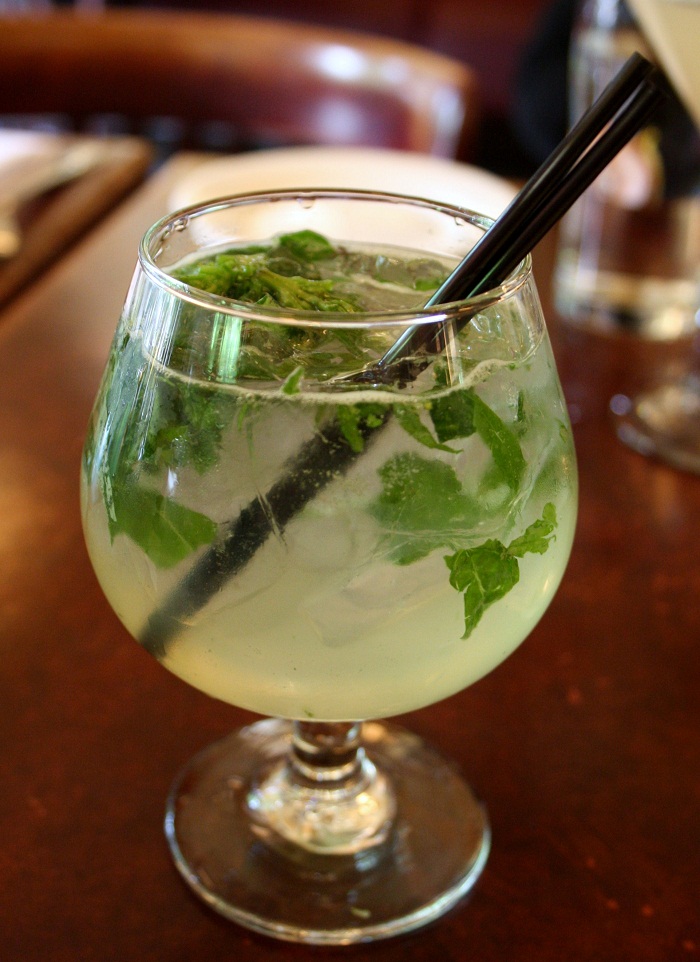 Our next stop was The Continental, an institution of the Philadelphia bar scene.  The buzzing three-floor diner, lounge and martini bar is super retro, filled with over-sized martini olive lamps, leather booths and cute animal-shaped seats.  We had a drink at the bar and then went up to the rooftop for dinner.
The varied menu has a global outlook, with dishes including French Onion Soup, Vietnamese Summer Rolls, Indian Kofta, Korean Pork Tacos, Chilean Sea Bass and Cheesesteak Eggroll.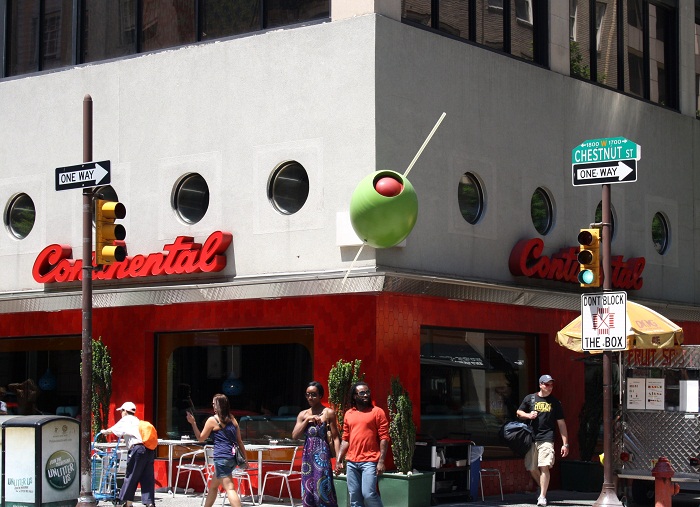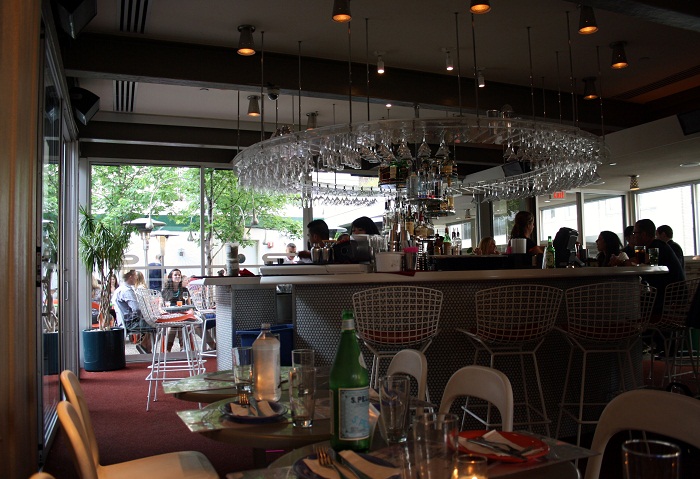 For my main dish, I went for the Jumbo Lump Crab Pad Thai (it's hard to resist anything with jumbo lump crab when visiting the States).  The pad thai noodles were cooked perfectly and coated in a light, nutty sauce, crushed peanuts, egg, tofu and scallion and topped with fresh, meaty jumbo lump crab.  The portion size was enormous, so only add an appetiser or side if you're really hungry.
The Continental is a fun, young and vibrant place for enjoying martinis with friends or starting a night of stylish bar hopping with a bite to eat.  The music can be loud at the rooftop bar, so if you're eating there, try the ground floor diner.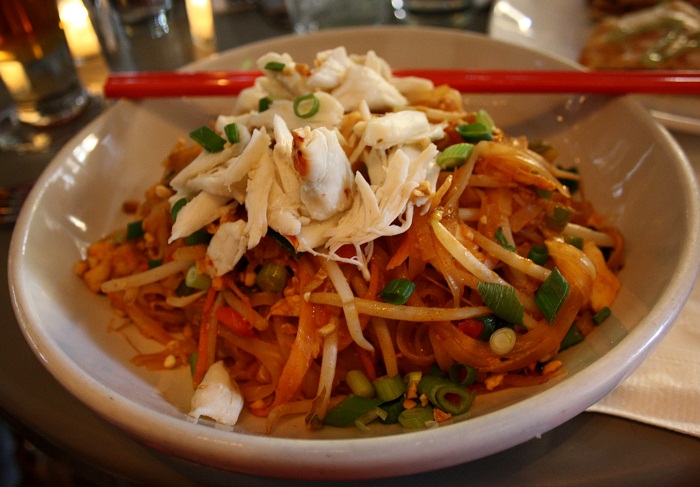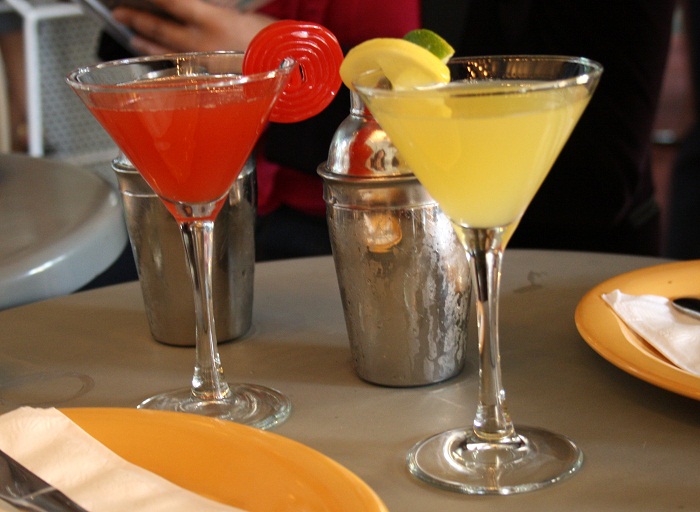 Alma de Cuba, one of Stephen Starr's original restaurants, is sultry, sophisticated and romantic with a dimly-lit dining room and lounge.
Chef Douglas Rodriguez's Modern Latin menu takes inspiration from Old Havana and features numerous ceviches, Sugarcane Tuna, Chorizo Sliders, Rum Cured Duck Breast and 'Fried Cow'.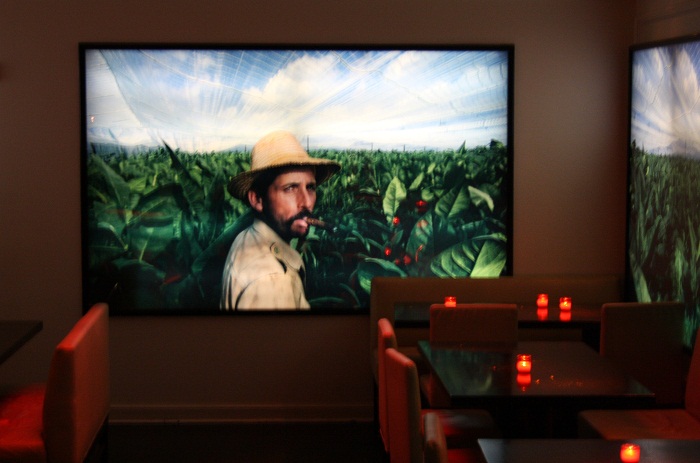 To finish off our dine around evening, I tried Alma de Cuba's signature dessert, the Chocolate Cigar.  Rich chocolate mousse was rolled in soft chocolate almond cake and finished with an Alma de Cuba paper cigar sticker.  The decadent cigar was served with creamy dulce de leche ice cream and cool sugar matches, which were lit by our waiter.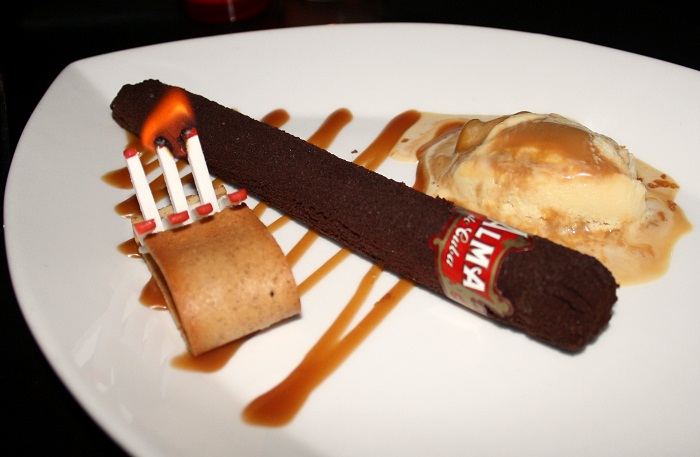 After dinner, head down to the bar for delicious rum-based cocktails.  Try an authentic Suave Mojito, Black Cherry Caipirinha, Havana Old Fashioned or Alma Colada.
Stephen Starr's most popular Philadelphia restaurants Buddakan and Morimoto are notoriously difficult to get into, so book a table far in advance.  Also, word has it that Starr is planning to bring a unique cinema eatery to central Philadelphia, where there are surprisingly no movie theatres.  Nothing is confirmed as yet, but it already sounds like the ideal date night!
For more dining in Philadelphia, visit: www.philadelphiausa.travel
Chérie City was a guest of PCVB
All photos by Chérie City