Ozone Coffee Roasters is an exciting new addition to the London Antipodean coffee scene.  Ozone has been roasting coffee in New Zealand since 1998 and now brings its years of expertise to east London.  The expansive two-floor dining room and cafe with in-house roastery opened in March this year in a converted industrial building, tucked away on Shoreditch's Leonard Street.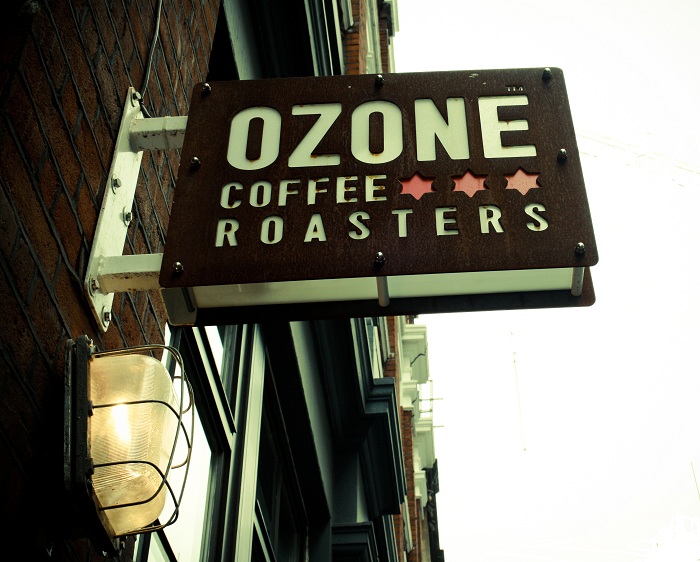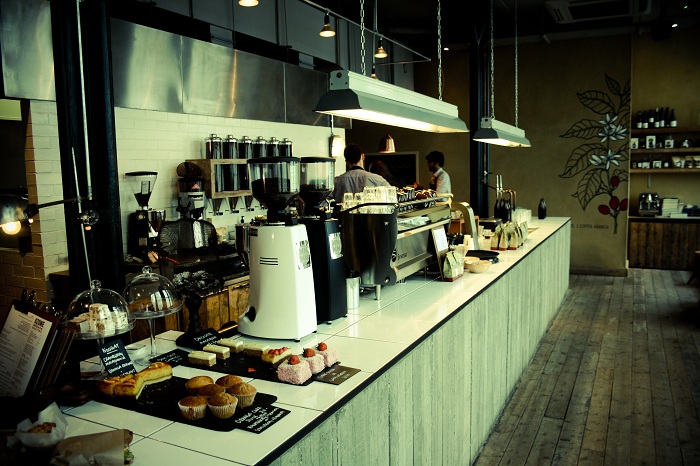 There are plenty of petite artisan coffee joints in East London, but Ozone is a much slicker affair, with an open kitchen serving proper restaurant dishes, intimate leather booths and table service.
The front of Ozone is a casual sit-in cafe with a take-away counter and boutique selling Ozone coffee, gourmet hot chocolate mixes and coffee brewing homeware.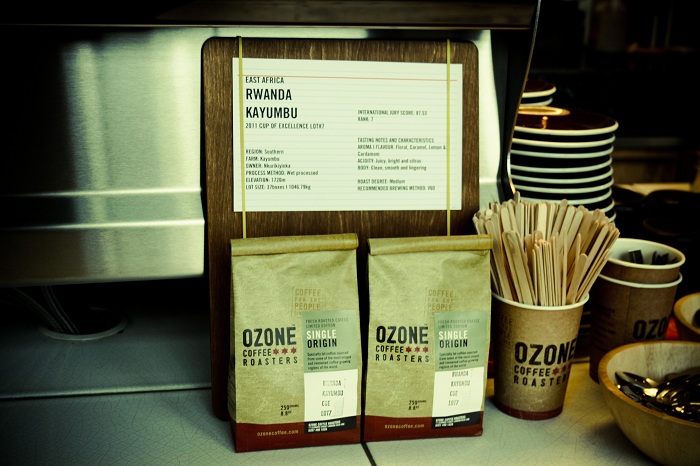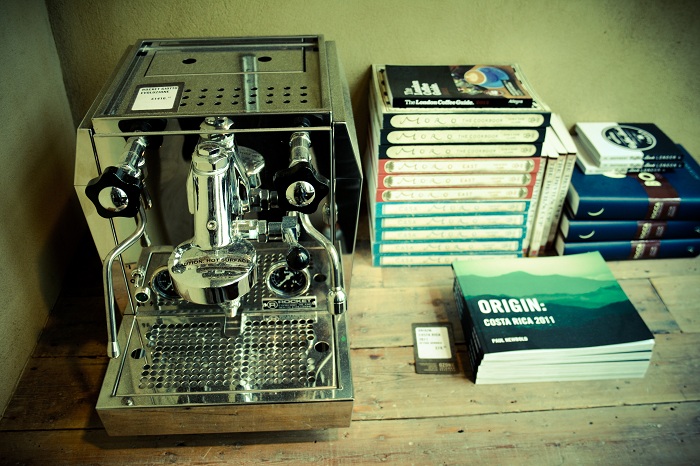 We visited for lunch and had a booth to ourselves where we could peer across to the kitchen and watch our food being prepared.  There is a good selection of wines and beers available, but the soft drinks are just as interesting with Chegworth juices and Fentiman's Rose Lemonade.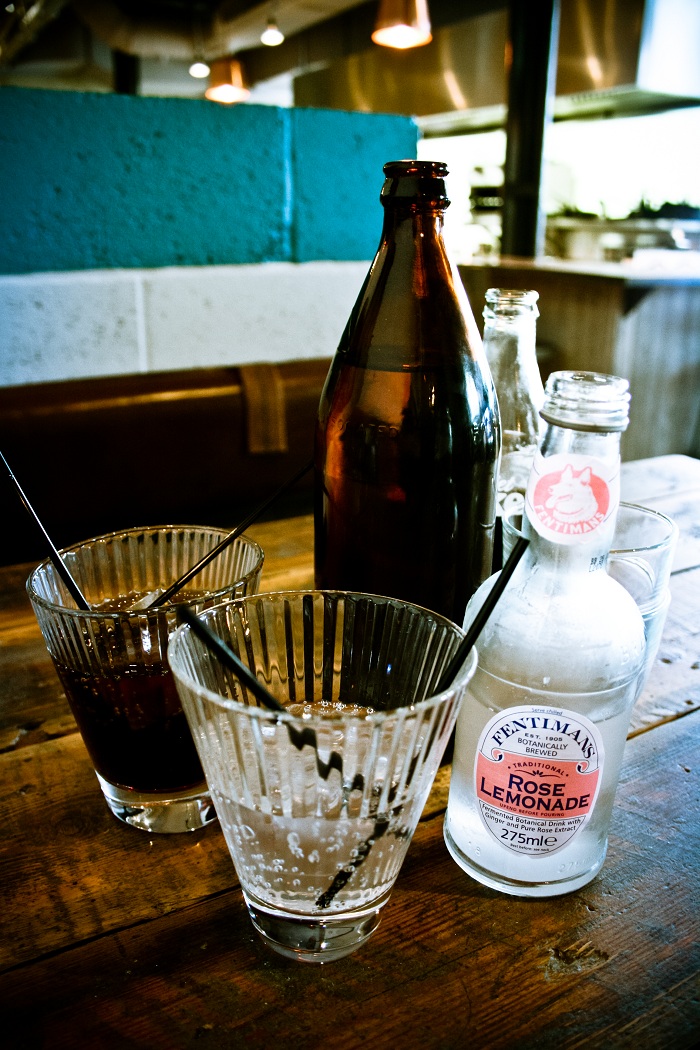 Ozone serves eggs throughout the day, so I was tempted by the Benedict-style poached eggs with bubble and squeak cakes with bearnaise and bacon (also available with smoked ham, cured salmon or portobello mushroom and spinach).
They were quite possibly the best Eggs Benedict I've ever had!  The eggs were perfectly poached and cloud-like and smothered in a buttery bearnaise.  The smoked bacon was thick-cut and full of flavour, but best of all were the chunky bubble and squeak cakes.  They were coated in crispy, fine breadcrumbs and were filled with a mix of mashed potato, swede, carrot and peas.  The bubble and squeak cakes were an interesting change from English muffins made the dish even more satisfying for lunchtime.
Steven ordered the Beef steak sandwich with beetroot, aged Cheddar, rocket and aioli served with hand cut chips.  The medium-well done steak was thin and tender and was packed between two slices of sourdough.  The skin-on chips were thick and crispy and served in their own terracotta pot with a delicious aioli dipping sauce.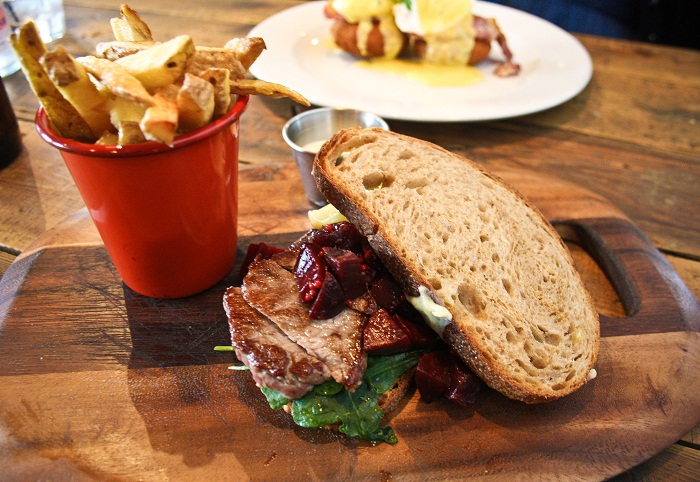 The desserts at Ozone are out of this world – certainly a cut above the usual offering of muffins and pastries.  I tried the most heavenly Lemon Curd Slice, served with vanilla cream.  The sticky cake was infused with a kind of dense lemon curd custard and set on a shortbread biscuit base.  It was incredibly decadent, rich and sweet – quite unlike any cake I've tasted.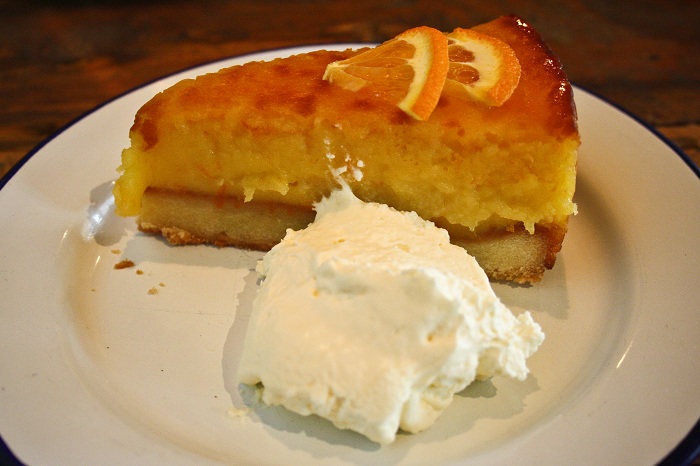 Steven's New York Cheesecake was fresh, cool, creamy, thick and also super sweet.  The desserts at Ozone are ideal for those with a sweet tooth, however, for something lighter, try some gelato, granita or a gelato milkshake by Soho's Gelupo.  In return, Ozone coffee is used at Gelupo and Bocca di Lupo – a perfect foodie marriage!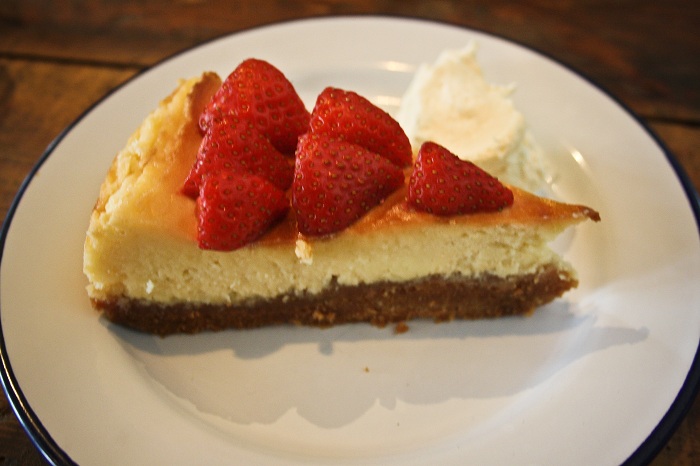 Of course, tasting the in-house roasted coffee was a must, so Steven tried a Cappuccino and I was interested to see how good their Chai Latte was.  The cappuccino was creamy, rich roasted and potent but without any bitterness.  Chai Lattes can be hit or miss in London, either being too sweet or just bland.  However, Ozone's Chai Latte was creamy, with a hint of white chocolate, just sweet enough and packed with punchy spices.  Ozone blend their own Chai Latte powder mix using fresh spices, which can also be bought at the store.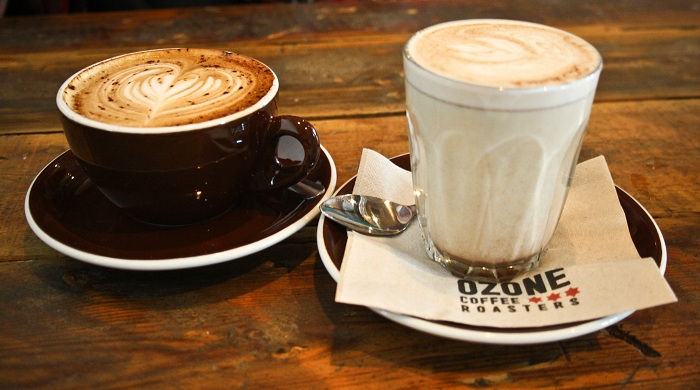 We wanted to see the mechanics behind the exceptionally good coffee, so one of the baristas took us downstairs for a tour of the coffee roaster.  Ozone roasts raw coffee beans 2-3 times per day on a classic 1975 PROBAT roaster, using beans from all over the world – notably Brazil and Costa Rica.  The beans darken and expand in size and the unwanted bean debris is separated, leaving just the finest coffee ready for grinding.
The beans are then bagged up in air-tight pouches and sent off to cafe and restaurant stockists across the country.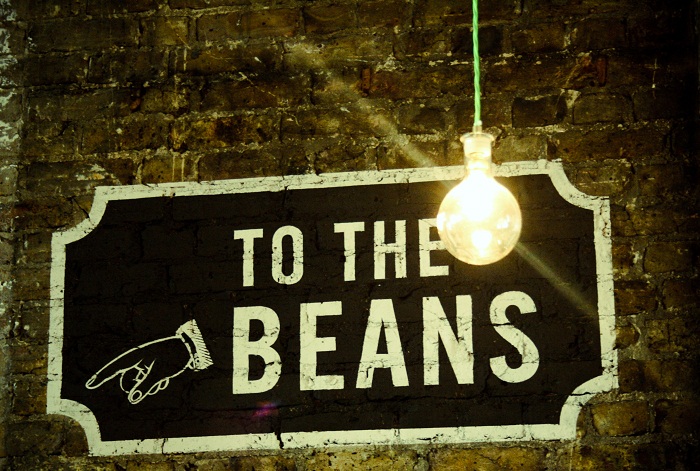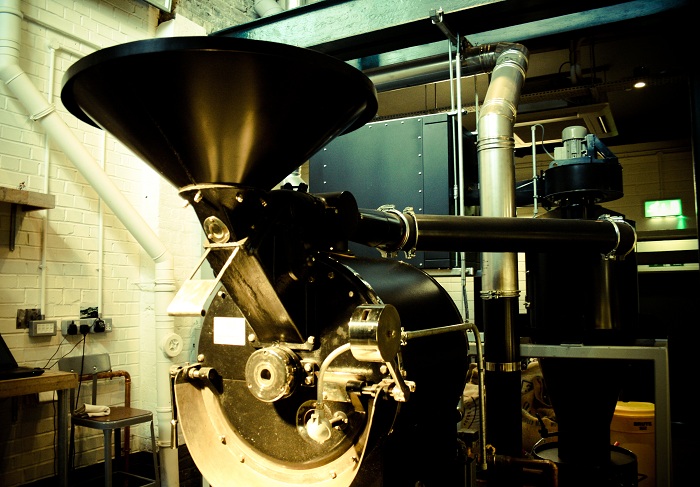 To get the best coffee, the roasting time is tested and fine tuned by changing the pressure in the roaster.  The quality of the coffee is tested by 'cupping' and the whole team at Ozone are involved in this process to make sure they are always serving the very best.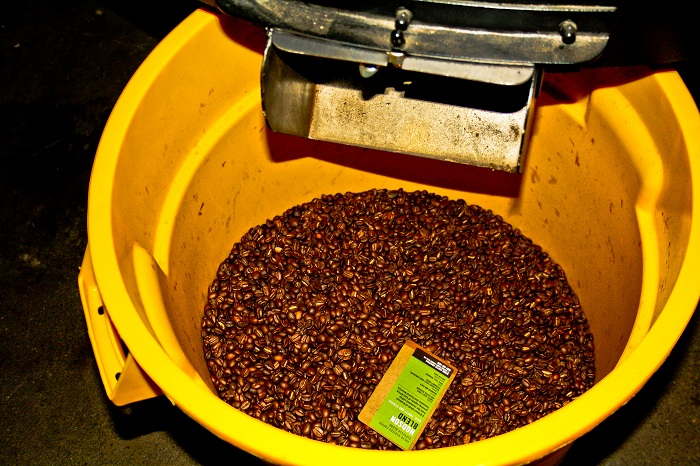 Ozone Coffee Roasters is a great find in London, with exceptional food and coffee in a cool, unpretentious place.  Sometimes indie coffee shops can be claustrophobic with snail-paced service and an aloof attitude.  Ozone, however, ticks like clockwork and is run by a team who are passionate about what they do, but still have time for a chat – it doesn't get much better than that!
All photos by Chérie City
Chérie City was a guest of Ozone Coffee Roasters