Garces Trading Company, by Iron Chef Jose Garces, is one of my favourite foodie finds in Philadelphia, especially for a posh lunch.  Located in the well-heeled Washington Square West neighbourhood, Garces Trading Company is an informal yet chic dining room with communal wooden tables and its own mini food hall.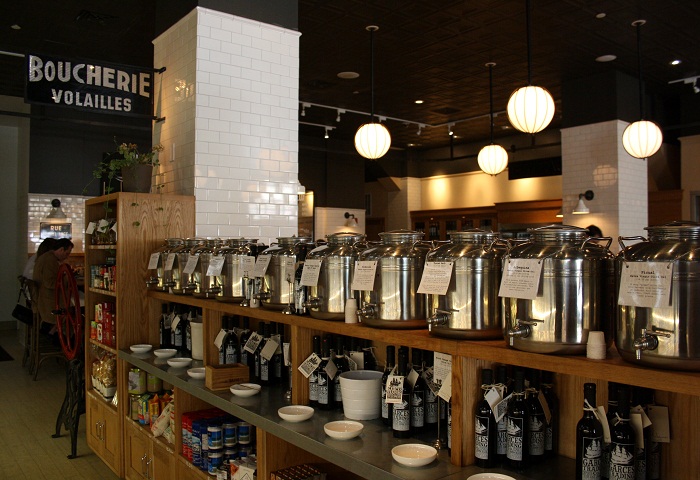 The market includes a deli offering a vast selection of charcuterie and artisanal cheeses and a tempting patisserie with decadent cakes, pastries and house-made bread.  The retail shop is filled with house-made preserves and olive oils while fine wines can be found at the wine shop.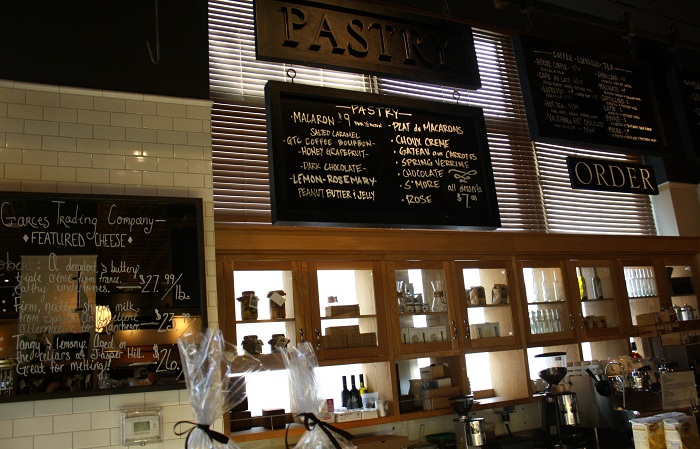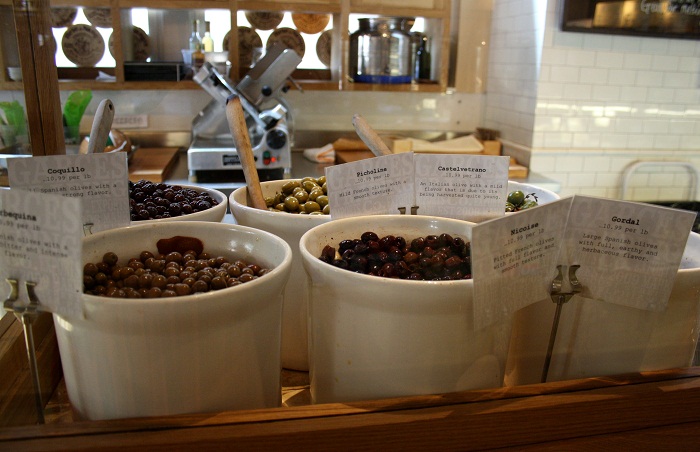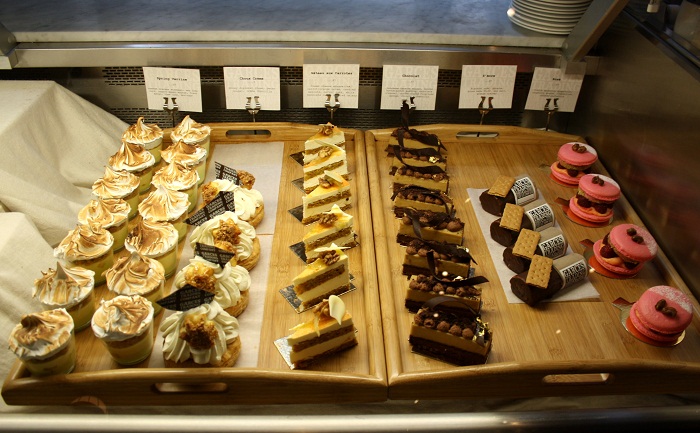 The cafe-restaurant menu focuses on Mediterranean antipasti, paella and seafood and American classics such as gourmet sandwiches, salads and deep dish pizza pies (a reference to Garces' Chicago roots).
For a light lunch, we shared a few boards of charcuterie and cheeses, served with scrumptious honey mustard, quince and lavender honey.  The bread was fine, not particularly memorable, but the olive oil was exceptionally good, with just the right amount of bitterness.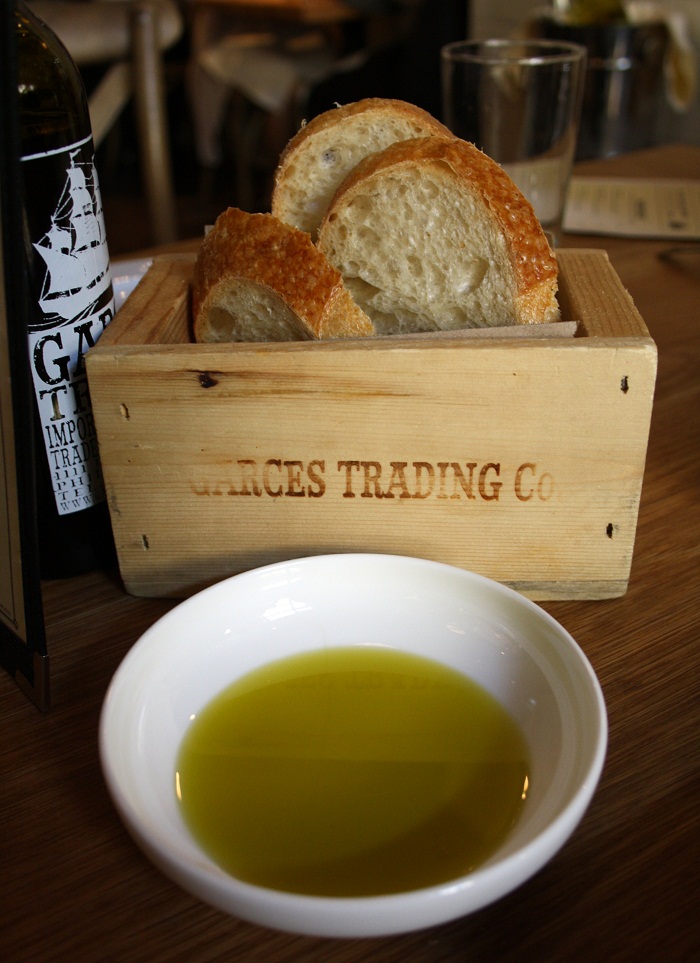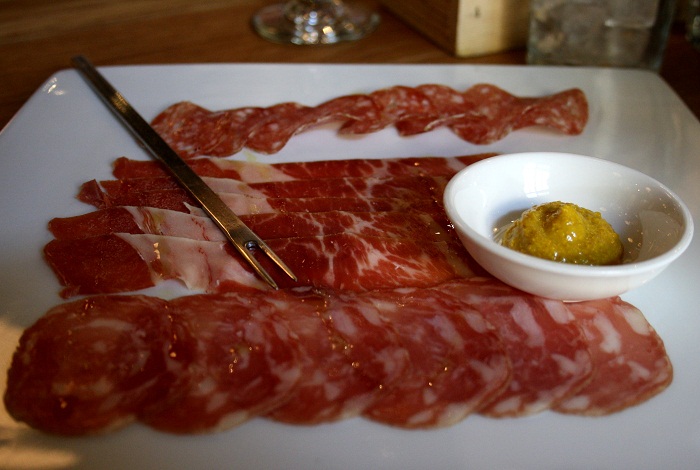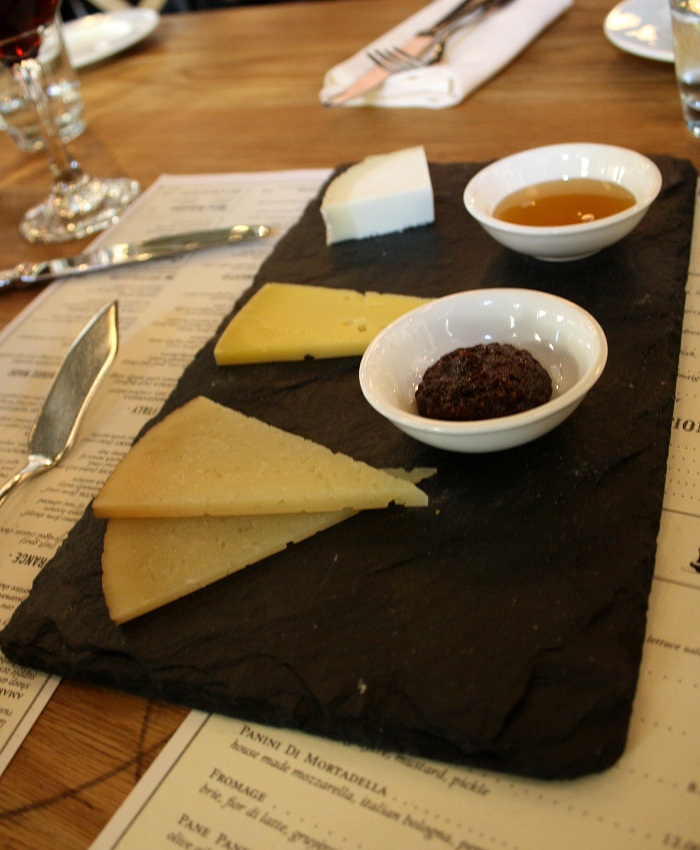 I ordered the Santa Maria Express ($14), which includes any half sandwich and soup with a non-alcoholic beverage.  I had a bowl of the thick, hearty Tomato Bread Soup with half a Roasted Turkey on ciabatta with smoked bacon, molasses aioli and baby romaine.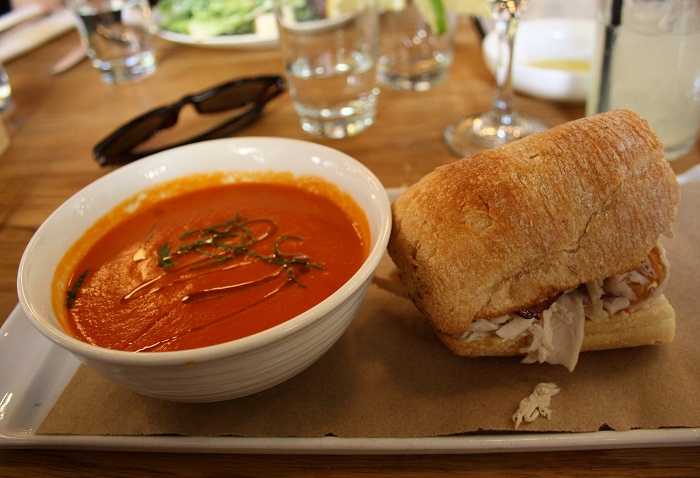 The soup was slow roasted, rich and strongly flavoured and the sandwich was full of succulent, moist turkey and the most incredible maple cured crispy bacon.
For dessert, there are some elaborate French-style cakes, but I prefered a lighter mint tea and selection of macarons ($9 for six).  My favourites were the salted caramel and the French- American hybrid of peanut butter and jelly (the lilac one).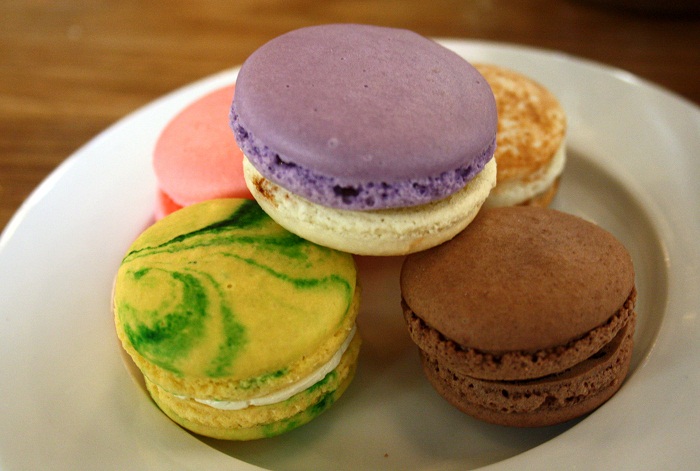 The prices are very affordable, given the high quality ingredients and the stylish environment.  It's the kind of place that I'd make my local brunch/lunch spot and could happily work my way through the sandwich menu!  Now, perhaps we could tempt Chef Garces over to London…
Chérie City was a guest of PCVB
All photos by Chérie City