Philadelphia is one of East Coast America's most vibrant cities, with a remarkably thriving art scene.  Steeped in monumental American history, Pennsylvania's largest city is full of colonial charm.
Whether it's tax-free shopping on chic Walnut and Chestnut Street, exploring the cultural institutions on 'Museum Mile' or strolling around the quirky, leafy downtown neighbourhoods, Philadelphia has something for all.
There is something honest and unpretentious about Philadelphia and the city has its own strong sense of identity.  With a thrilling dining scene, Pennsylvania Dutch influences and a forward-thinking approach to community art, Philadelphia really is the city of the moment.
Here are a few 'must sees' to add to your Philadelphia itinerary…
LOVE Park
LOVE Park (officially named John F. Kennedy Plaza) is the perfect place to chill out in the aptly named 'City of Brotherly Love'.  At the foot of Benjamin Franklin Parkway, the park is home to pop artist Robert Indiana's iconic Love sculpture, which was first placed there in 1976.  It can be tempting to jump right into the clear blue fountain on a hot summer's day.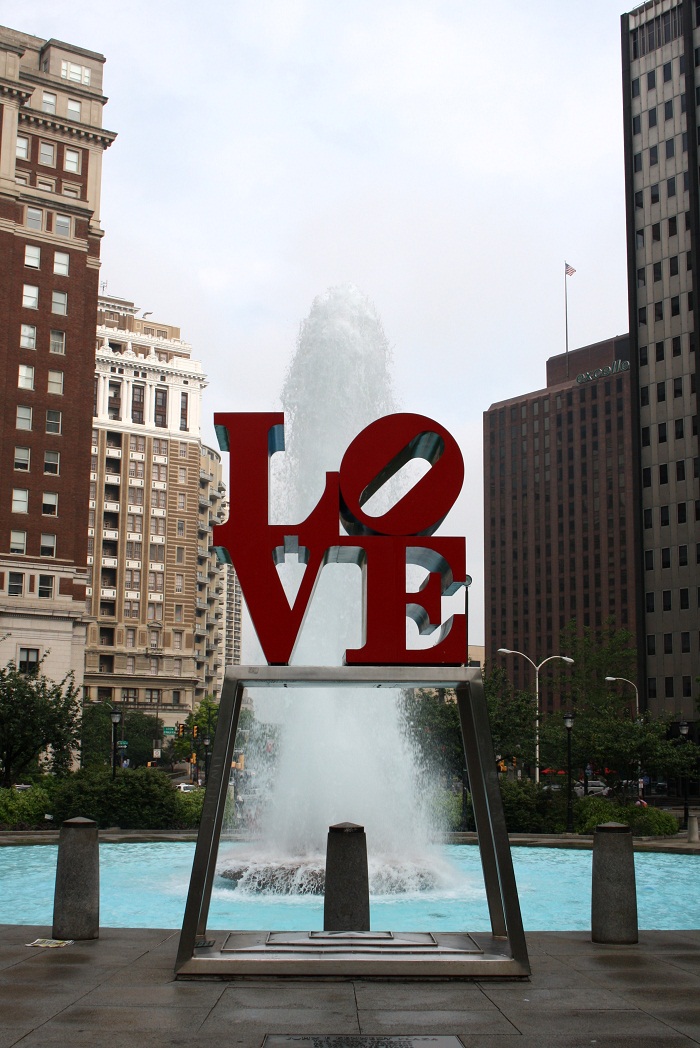 Liberty Bell
The Liberty Bell is Philadelphia's most treasured piece of history – an iconic symbol of American independence, dating back to 1752.  The Liberty Bell was cast in London's East End at Whitechapel Foundary and was then shipped over to America and placed in the former Pennsylvania State House.
The bell cracked on its first ring and had to be recast twice by local artisans.  Since 2003, the bell has been housed in The Liberty Bell Center.  A part of the leafy Independence National Park, the Liberty Bell is surrounded by historical monuments including Independence Hall, Carpenters' Hall, National Constitution Center, First Bank of the United States.
Try to avoid peak times when visiting Independence National Park, as there are often queues to view the Liberty Bell.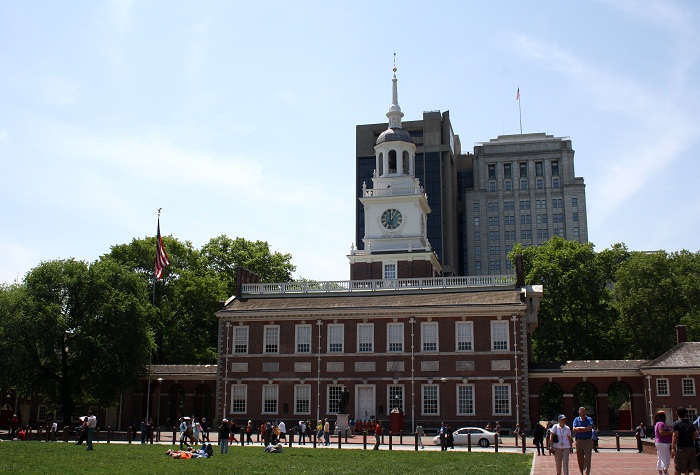 Reading Terminal Market
Foodies will be in heaven at Reading Terminal Market – it really is that good.  The huge indoor market in the Convention Center district offers fresh local produce and mouth-watering street food, including the iconic Philly Cheesesteak and hoagies.  Try Obama's cheesesteak of choice at Carmen's (if you can handle the queue) followed by an ice cream from Bassetts, where the President picked up dessert.
It's also the best place to sample authentic Pennsylvania Dutch food, as Amish vendors sell their delectable baked goods, gourmet deli sandwiches, farm-fresh juices and dairy products and preserves.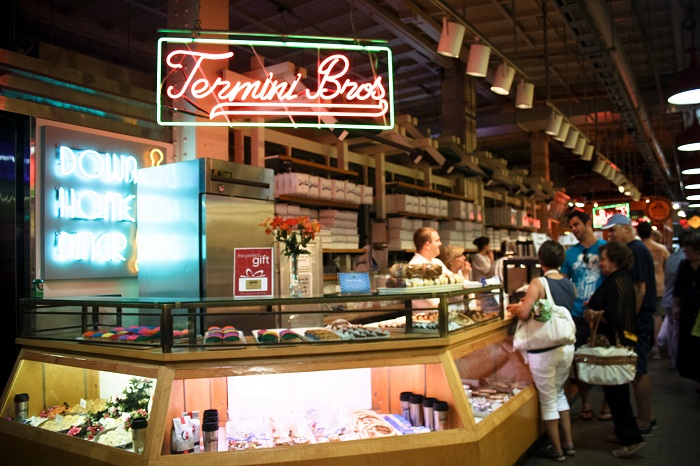 Rittenhouse Square
Rittenhouse Square is Philadelphia's 'posh park', lined with high end restaurants, boutiques and the five star Rittenhouse Hotel.  Luckily, I was in town at the right time to visit the annual Rittenhouse Row Festival, sprawling over six blocks of Walnut Street.  Philadelphia's best restaurants pitch up around Rittenhouse Square and offer small plates of their signature dishes and street food snacks, such as Kobe beef hotdogs, steak sliders and pulled pork tacos.  I followed the smoke from the grill and ordered the most incredibly delicious burger from Marathon for just $6.
There's a great, chilled out party atmosphere with live music, DJs and outdoor bars and activities for families inside the park.  It's a great way to try dishes from Philadelphia's coolest dining spots with a more modest price tag and no reservations needed.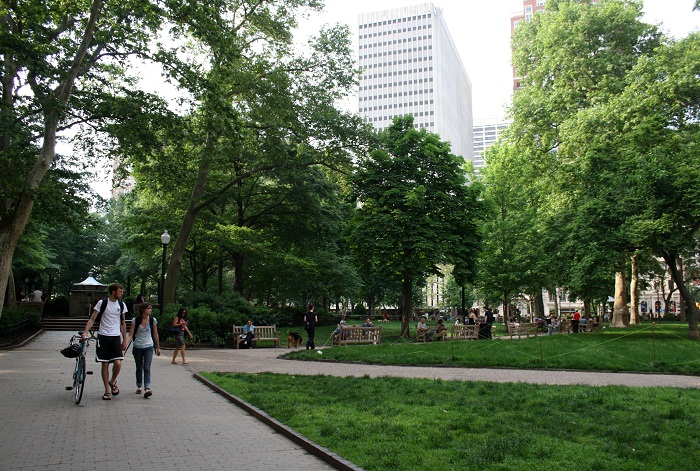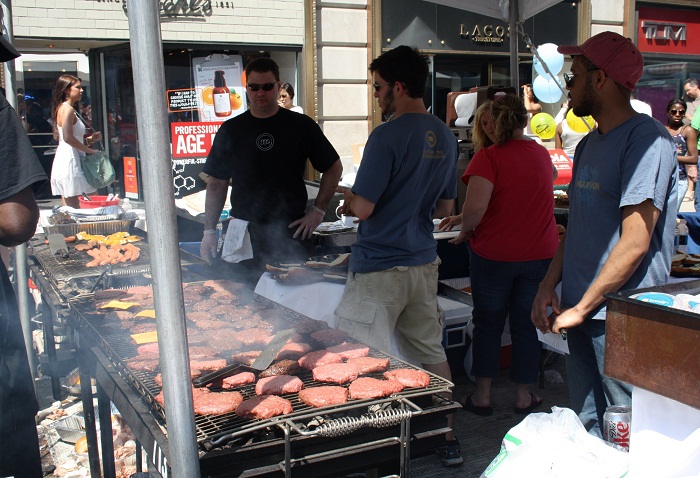 Italian Market
On the same baking hot Saturday, Philadelphia's Italian community was hosting its own block party, the annual South 9th Street Italian Market Festival.  There were stalls offering all of the authentic Italian street food you could think of – meatball platters, cannolis, pizza, Philadelphia's famous Tomato Pie and thankfully…gelato!  I cooled down with a refreshing Limoncello Sorbet.
A visit to the Italian Market is a must for foodies in Philadelphia.  Look out for the original family-run Di Bruno Bros, Isgro's pasticceria and Claudio Speciality Foods.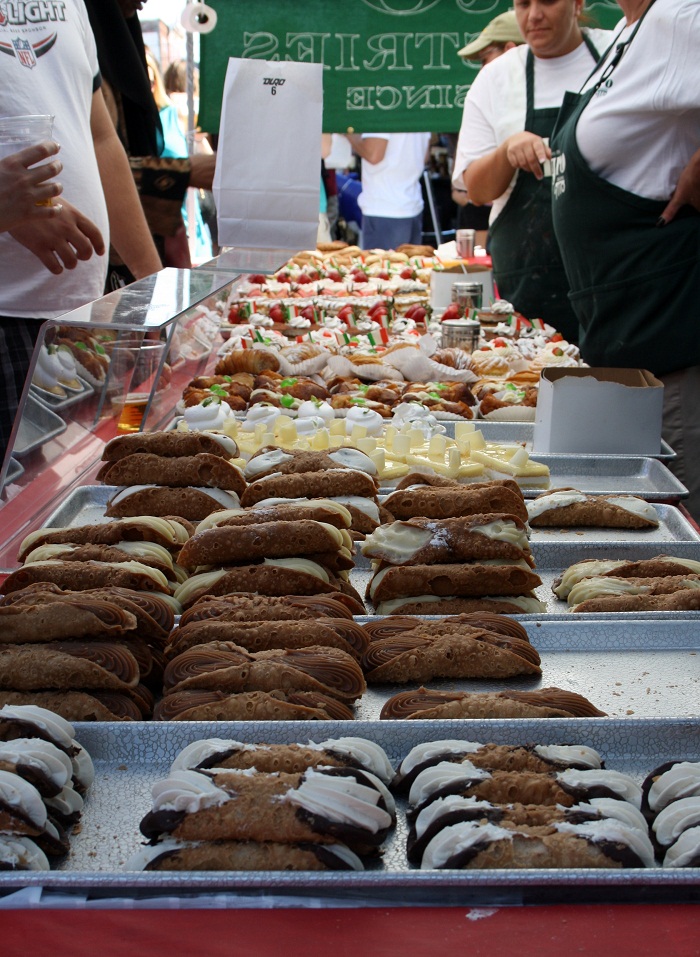 Antique shopping on Pine Street
Pine Street is one of those picture perfect, tree-lined streets that make you fall in love with East Coast America.  Known as Antique Row, Pine Street is home to a number of dealers selling fine art, antiques, oriental carpets, rare and new books, furniture and vintage clothing.  It's the place to pick up a collectible piece or just enjoy a stroll along one of Phildelphia's prettiest streets.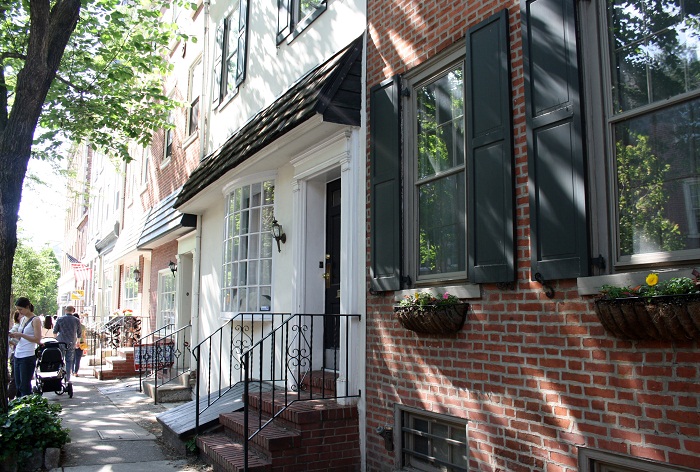 See The Phillies
Baseball is a big deal in Philadelphia, so why not go and see The Phillies play at Citizens Bank Park.  Grab a hot dog and a beer and watch Philadelphia's team play, or take a look behind the scenes with a tour of the ballpark.
Philadelphia Big Bus Tour
There's no better start to a city break than taking a bus tour.  They're a quick and comfortable way to get your bearings and become acquainted with the main sights, while finding out the history behind the city by local experts.  The Philadelphia Big Bus Tour all the way from the Philadelphia Museum of Modern Art to Penn's Landing with lots of monuments and neighbourhoods in between.  Best of all, the buses are hop on hop off and open-top, so you can enjoy the warm weather.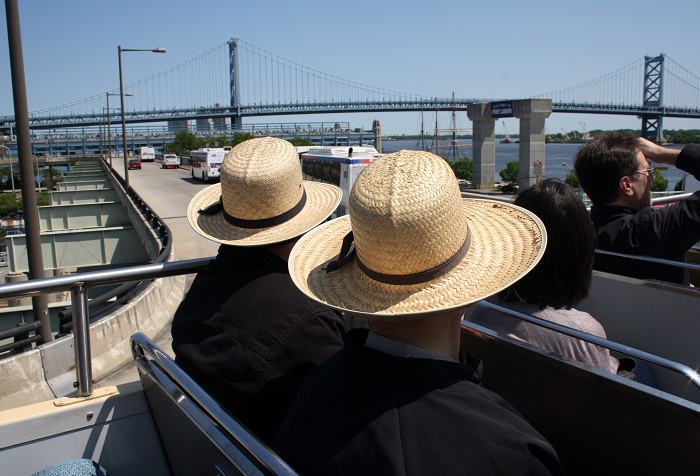 For more exciting things to do in Philadelphia, visit: www.philadelphiausa.travel
British Airways offer three nights at the 4* Philadelphia Marriott Downtown, Philadelphia from £749 per person based on September 2012 departures.  Includes return British Airways flights from Heathrow and accommodation only.  For reservations visit ba.com/philadelphia or call 0844 493 0758