Finding a really great mani-pedi in London can be difficult, but Leticia Haute Coiffure offers the Rolls Royce of nail treatments.  Located on Marylebone's quaint and fashionable Chiltern Street, the salon is run by the fabulous Laetitia Tomasso and husband Pierre Doumit.  Pierre has over 20 years experience in hair styling and has worked internationally in the fashion industry.
The award-winning team at Leticia Haute Coiffure offer an extensive range of hair and beauty treatments, including Brazilian blow dry, GHD courses, Kéraskin and Galvanic facials and body treatments, waxing and Essie nail art.  In fact, Leticia Haute Coiffure is the only salon in Marylebone to offer Kéraskin skincare treatments.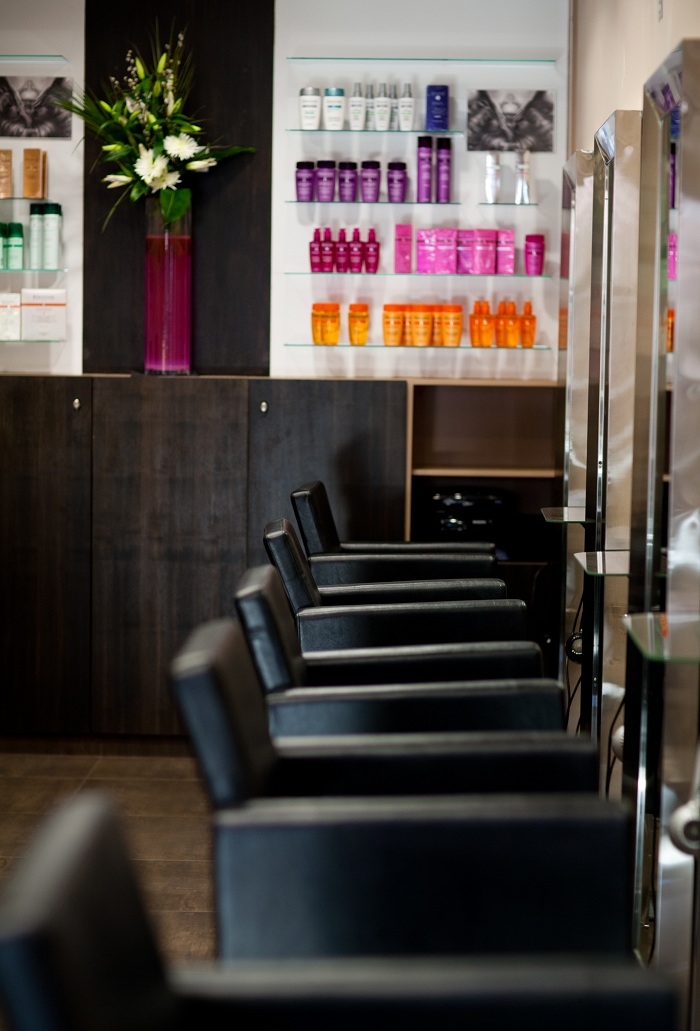 The adjoining nail bar was launched earlier this year and it is the perfect place to spend a few hours, or enjoy an express lunch hour treatment.  There is also the VIP room for extra privacy, which attracts a number of celebrities and member of the Royal Family, but of course Laetitia won't reveal just who.
To start my New York trip in style, I indulged in a luxurious manicure and pedicure.  My delightful therapist sat me on the leather pedicure station and brought tea, biscuits, chocolates and a stack of glossy magazines as I soaked my feet in the custom-built sink.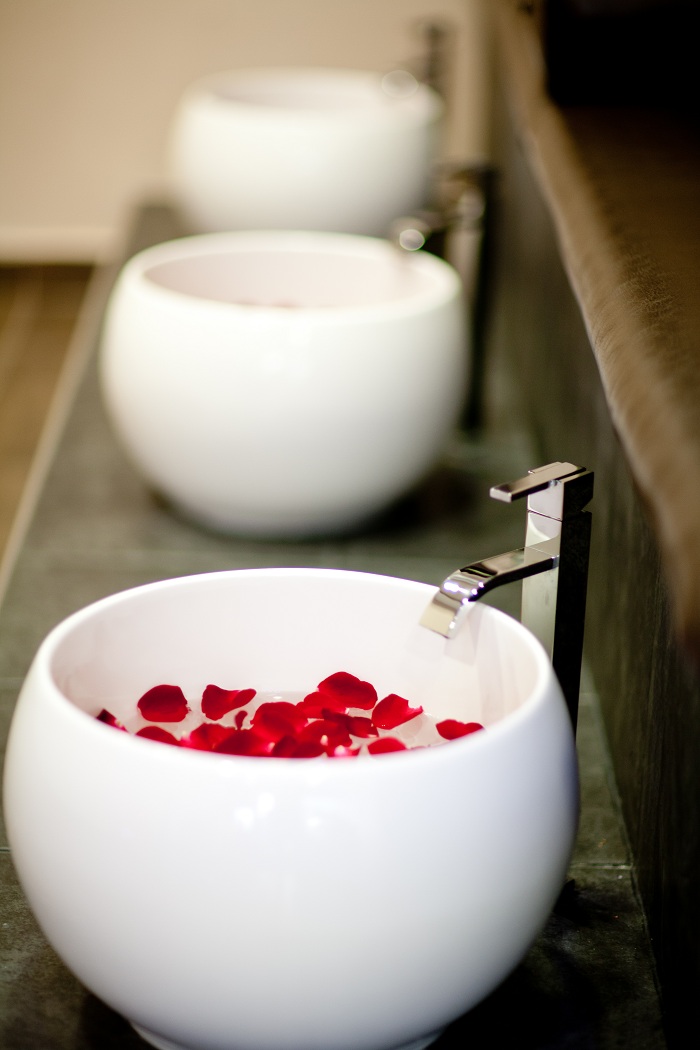 She then removed my feet from the soaking bowl one by one and filed, trimmed my cuticles, removed the dead skin from my feet and gave me a relaxing massage.  She then applied a base coat and then two layers of Essie's Canyon Coral, a deep, summery coral with red undertones.  She was ever so precise and I was in the chair for over an hour.  Never before have my feet been given this much care and attention!
Then it was time for more tea and hot stepping over to the nail bar in the disposable flip flops provided.  There were many Essie reds to choose from and after trying dozens, my final pick was Aperitif, a glossy, creamy red.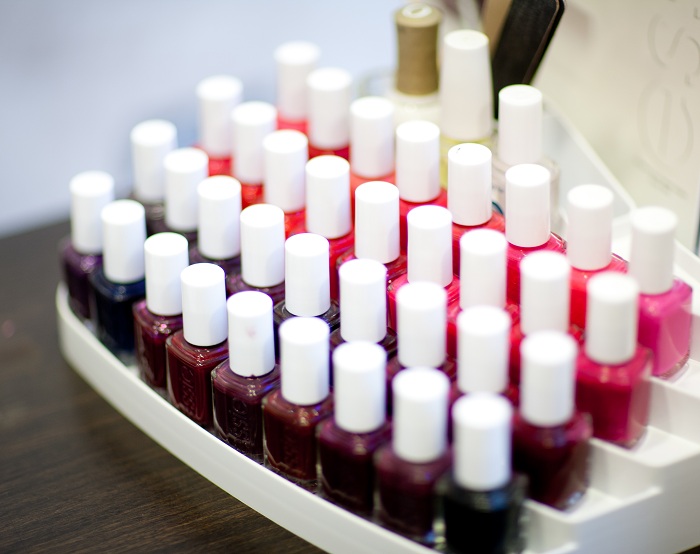 After asking which shape I prefer, my nails were soaked, filed and buffed and my cuticles were trimmed.  I was given another relaxing hand massage and then my nails were painted.  In between coats, Laetitia took a quick break to have her Shellac colour revived and Pierre brought their puppy Jack to say hello.  It was lovely to chat to everyone, rather than literally watching paint dry with just a magazine for company.  It really felt like a friendly, family salon where you could have a bit of a gossip with your treatment.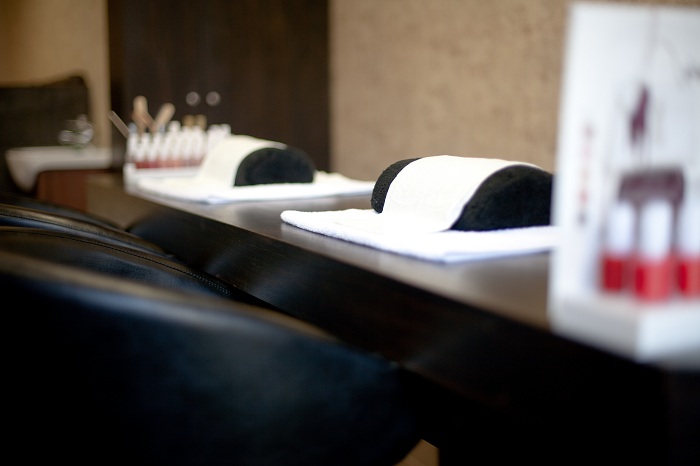 Leticia Haute Coiffure is a stunning urban retreat and you can trust the team to make you look and feel fabulous.  It's easy to access and well priced, especially considering the attention to detail and long-lasting results.  With Laetitia and Pierre's French flair and perfectionist approach, this is the salon to make your local.
A full manicure is priced at £35 and a pedicure is £40.
For more information and booking, visit: www.leticiahautecoiffure.com
Chérie City was a guest of Leticia Haute Coiffure
All photos by Leticia Haute Coiffure