Modern British perfumer Jo Malone opens its largest stand-alone boutique in the heart of Covent Garden.  The elegant boutique has a luxurious yet homely feel and is designed in a palette of black, white and cream.  This is the first store to have the stunning 'townhouse' design, which will soon be extended to other Jo Malone boutiques.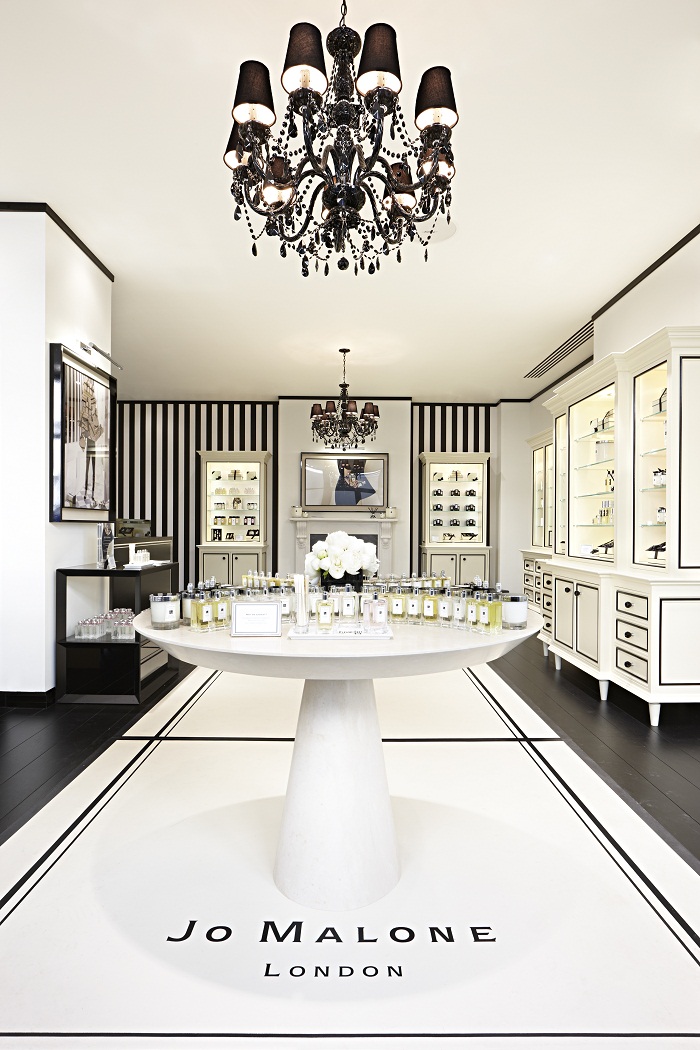 The Jo Malone shopping experience is always enjoyable and stress-free, particularly when you can relax with a complimentary hand and arm massage while discovering your own fragrance combination.
Look out for Jo Malone's latest limited edition Plum Blossom Cologne (£72/£32).  The fragrance is fresh, sparkling and Spring-like, with a delicate blossom scent leading to luscious yellow plum.  The base notes of sandalwood and white musk give it a clean, modern finish.  The pretty etched glass bottle with a dusky pink ribbon tie and whimsical campaign makes it even more desirable.
It's a light day fragrance, but if you want to boost the sweetness, combine it with Jo Malone Nectarine Blossom & Honey.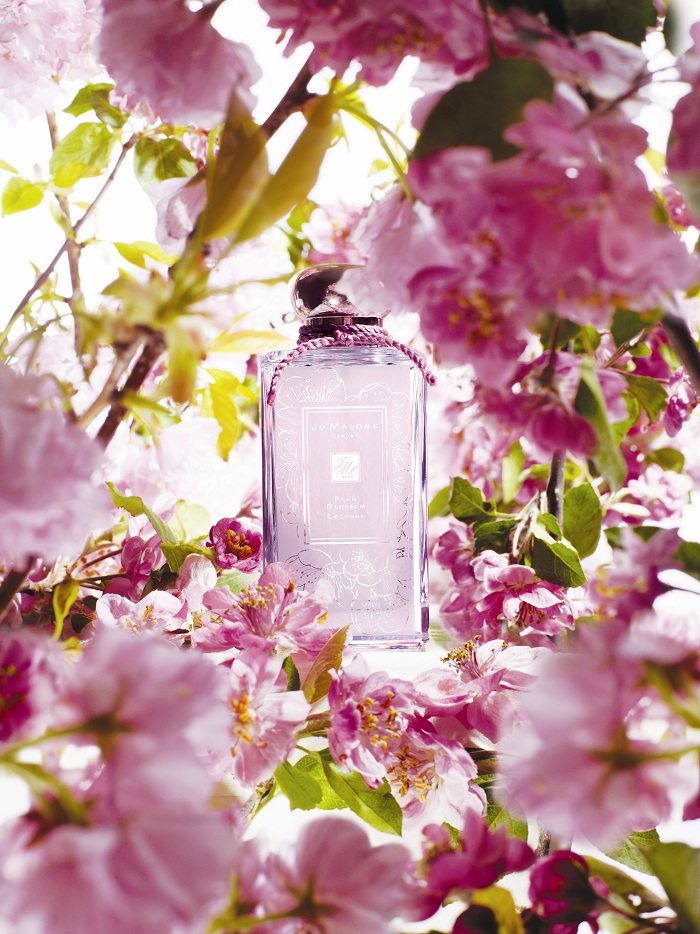 Another favourite for the summer is the soon to be released (in just a few days) Velvet Rose & Oud Cologne Intense (£95).  Jo Malone has always been known for its clean florals and sparkling fruity scents, but this cologne fills the heady oud void and is set to be a future classic.

The fragrance is warm, spicy, smoky and seductive with a touch of sweetness.  It combines delicate Damask rose with intoxicating oud wood, sticky praline and aromatic clove.  It stands alone as a powerful fragrance, perfect for the twilight hours, however it can also be combined with Dark Amber & Ginger Lily or Oud & Bergamot.
The aromatic scent combined with the quintessential Britishness of Jo Malone will hold a particular appeal for Middle Eastern customers visiting London this summer.  As a rose and oud addict, I can't think of anything more perfect!
For more info, visit: www.jomalone.co.uk
Jo Malone, 10-11 King Street, Covent Garden, London WC2E 8HN