When the sun goes down in Singapore, the city's bars are the place to be, from seductive rooftop bars with spectacular views over the skyline to low-key hipster bars hidden in the forest.
Lantern is the stylish rooftop bar on the seventh floor of The Fullerton Bay Hotel, one of Singpore's most luxurious hotels.  The name is derived from Clifford Pier's historical Chinese name, 'red lantern' and this is reflected in the lantern-themed circular bar.
After dark, the pool and deck are lit up with twinkling lights and guests sip cocktails in the elegant marquee with billowing drapes or lounging at the cabanas.  Lantern has a cool Latin American feel with expertly-mixed Latin cocktails and Cuban music from a live band or a subtle loungey DJ set.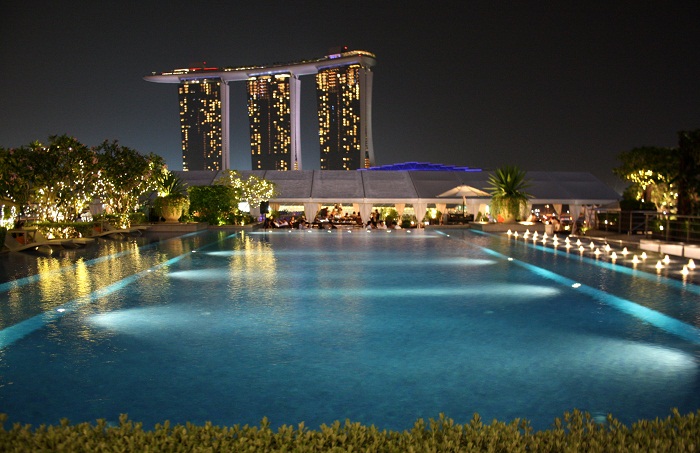 I tried the delicious Merlion, a cocktail made with tequila, young ginger, honey, lime and soda.  Accompany a cocktail with a selection of bar plates – the truffle and garlic fries are particularly good.
With spectacular views over Marina Bay and a buzzing atmosphere, Lantern is one of the most chic rooftop bars and a 'must see' in Singapore.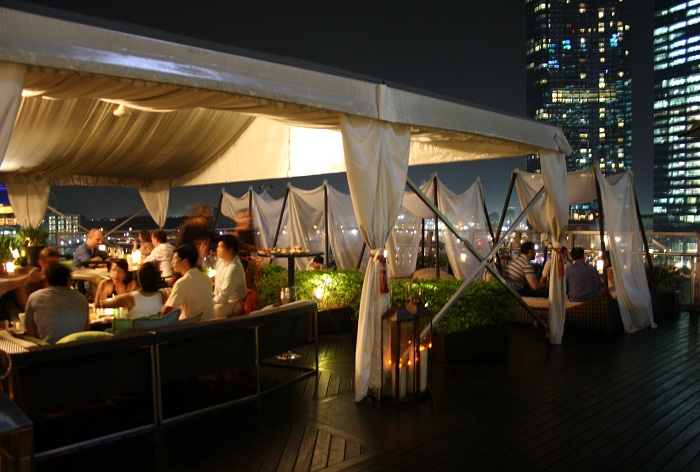 For a unique bar experience with cocktails above the skyline, try the world's highest al fresco bar, 1-Altitude. 282 metres up on the top of One Raffles Place, 1-Altitude includes two other concepts – City Golf and Stellar restaurant, but the most impressive is the rooftop bar.  The triangular-shaped glass gallery offers a 360 degree view of the city, with spectacular views of Marina Bay.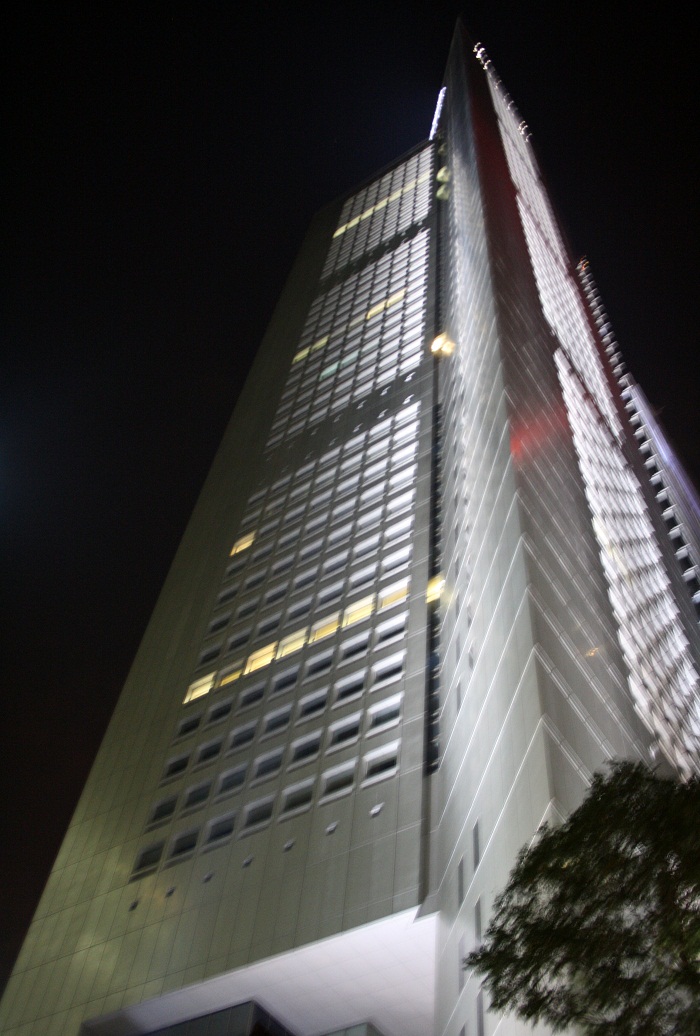 It attracts a young, affluent, well-heeled set who like to party.  There is a lower dance floor area and DJs play loud Latin American and house while guests laze on the cabana beds and watch the hourly light show.
The cocktails are decent, but it's the views and the experience that brings the crowds to 1-Altitude.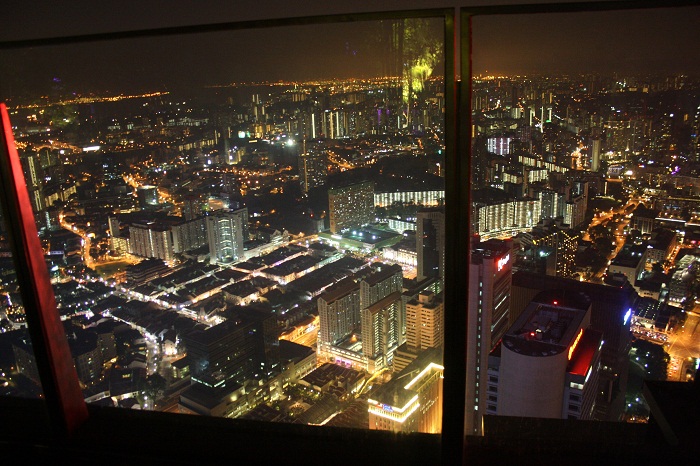 Tippling Club could easily be one of the coolest bars in the world.  Hidden among the lush forest in Singapore's stylish Dempsey Hill, Tippling Club combines molecular cuisine and superior cocktails with an unpretentious neighbourhood atmosphere.
British chef and owner Ryan Clift offers a tasting menu of experimental dishes, prepared in the Testing Kitchen, a culinary laboratory where you can watch the chefs at work.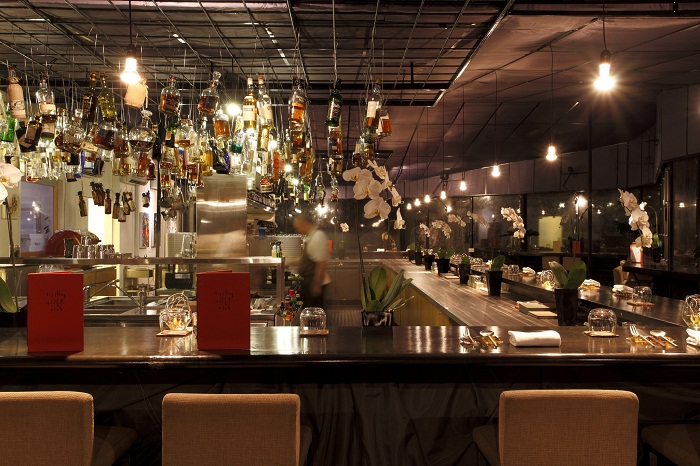 I tried Don The Beachcomber Zombie ($27) – tiki rum potion, apricot brandy, pineapple, bitters, passionfruit and flaming volcano, served in a tiki cup.  Another unique cocktail is the Juniper Sling, created to celebrate the launch of Penhaligon's fragrance of the same name. It's served in the original perfume bottle and box, finished with a fragrant spritz.
Members of the Tippling Society can buy alcohol at a special rate and their bottles are kept overhead at the bar, ready for when they come back for a drink.  The open-air Tippling Terrace is perfect for spending a balmy evening with cocktails and tempting bar snacks, under a canopy of trees and stars.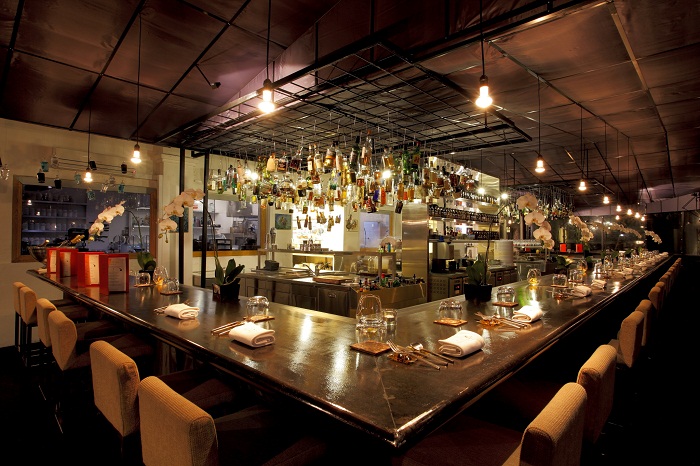 Wild Oats is a real hidden gem, tucked away in a colonial mansion atop Mount Emily in Dempsey Hill.
Just a few steps from Chef Willin Low's Wild Rocket restaurant, Wild Oats is a hip, low-key bar, sharing a building with artist studios.  The terrace is the place to chill out over drinks and gourmet bar plates.  If you're going for cocktails, try the refreshing Emily Royale – Champagne, strawberry purée and crème de cassis.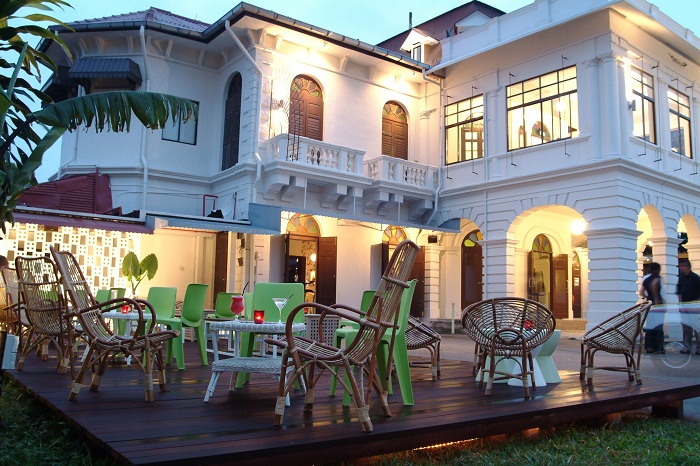 Dempsey Hill is a cab ride away from the city centre, so I'd recommend making an evening of it and dine at Wild Rocket or Long Beach Seafood, followed by cocktails at Wild Oats and Tippling Club.
Zouk is the multi-concept super-club that attracts big name DJs and crowds from all over the world.  Velvet Underground bar however, is a much more slick, high end affair.  Tables and drinks here are expensive and access is exclusive, so be prepared to make an effort.
Renovated last year, Zouk has an impressive multi-million pound art collection, including pieces by Andy Warhol, Takashi Murakami and Keith Haring.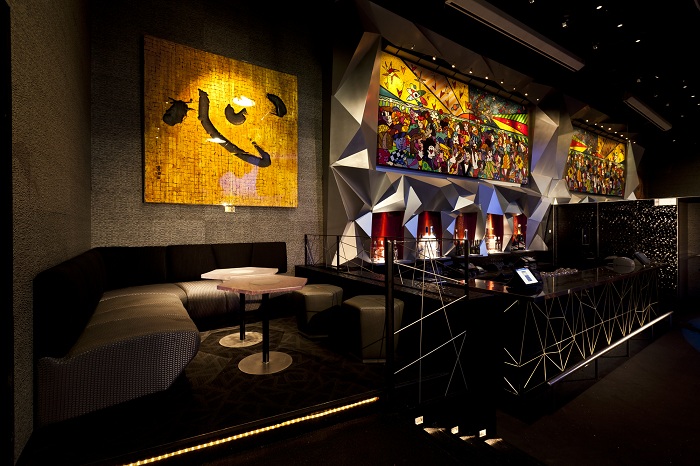 Other notable cool bars that are on my list for future visits are the KU DÉ TA rooftop bar and restaurant on the top of Marina Bay Sands, New Asia bar at Swissôtel The Stamford and Bob's Bar at Capella on Sentosa island.
For more cool bar recommendations, visit: www.yoursingapore.com