Gramercy Park Hotel is one of New York's most original hotels with an art collection to rival the best downtown galleries.
Steeped in haute bohemian luxury, GPH, as its known to New Yorkers, brings a touch of rock 'n' roll glamour to its Gramercy neighbourhood.
The hotel overlooks the picturesque Gramercy Park, New York's only private park, to which hotel guests have exclusive access. Originally opened in 1925, Gramercy Park Hotel was built on the site of Stanford White's home and was previously the birthplace of Edith Wharton.  Notably in its history, Humphrey Bogart married Helen Menken on the rooftop and John F. Kennedy lived there temporarily with his family as a young boy.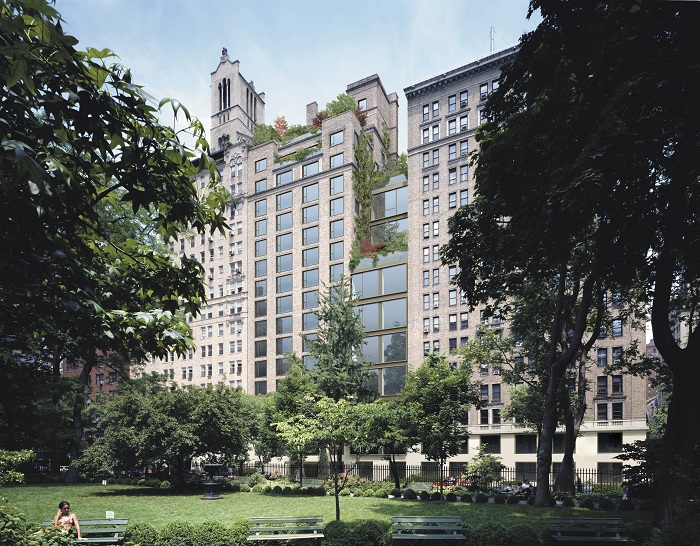 Transformed into a chic design hotel in 2004 by former owner Ian Schrager, Gramercy Park Hotel continues to attract celebrities, luminaries and hip New Yorkers to the Rose Bar and the Jade Bar.
So fabulous are the two bars that staff are dressed to impress in red cocktails dresses designed in the hotel's signature colours 'Gramercy red' and midnight blue, by French-born designer Sophie Theallet.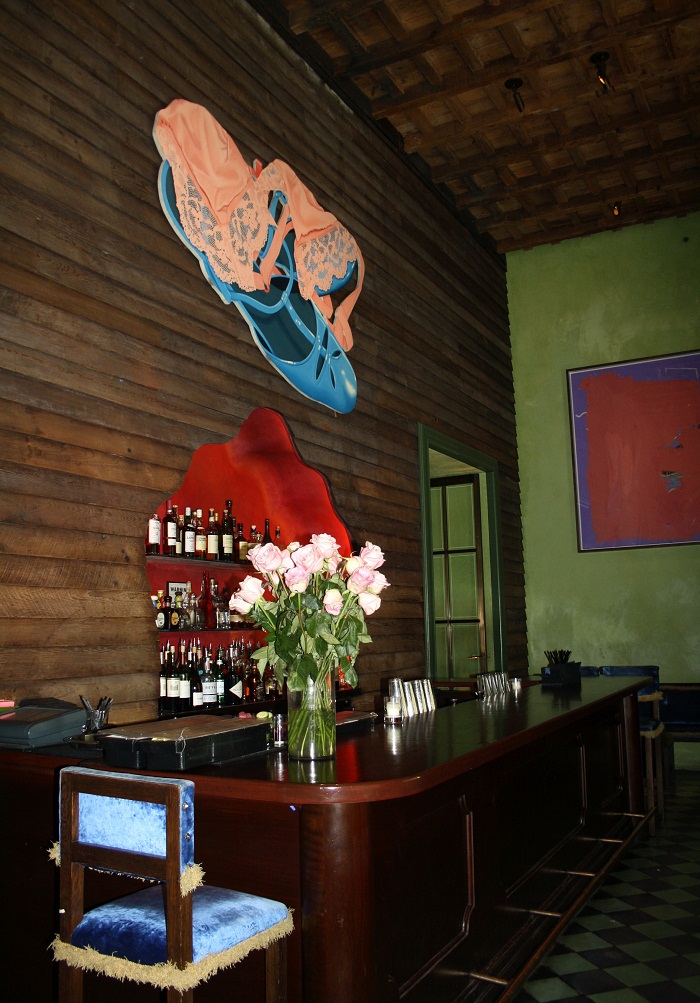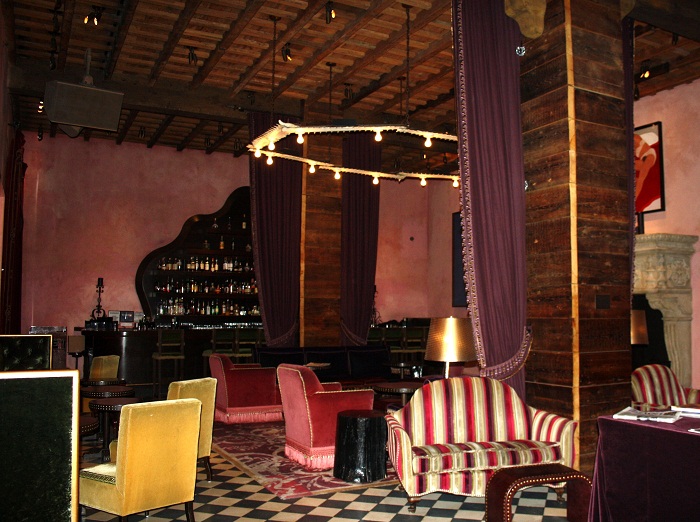 In contrast to the decadence of GPH's lavish interiors, designed by artist and filmmaker Julian Schnabel, its limestone exterior and entrance are discreet, making it something of a hidden gem.  A roaring open fire awaits among plush Medieval surroundings, with Damien Hirst butterfly paintings and Andy Warhols gracing the walls.  The artwork rotates periodically and the collection also includes pieces by Jean-Michel Basquiat, Keith Haring, Richard Prince, George Condo and Julian Schnabel.
The scent upon entering is burning cinders and Cade 26 by Le Labo, created exclusively for Gramercy Park Hotel – an intoxicating mix!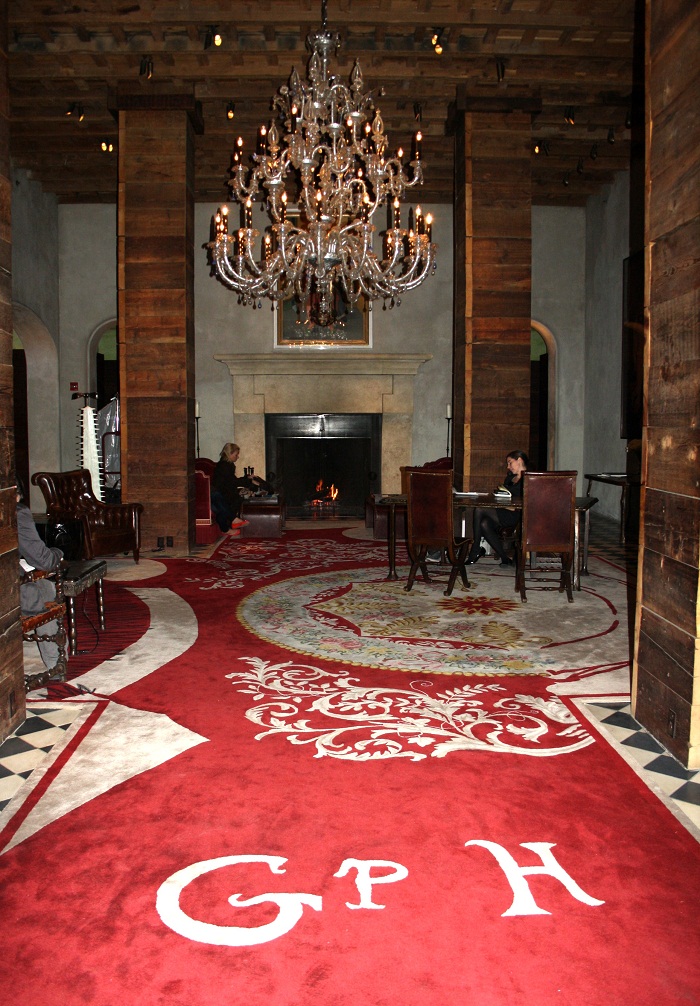 Our Loft Room overlooking Gramercy Park on a high floor was opulent and majestic, designed in a palette of rich jewel tones inspired by Raphael – renaissance blue, midnight blue, deep rose and dark mahogany.  It was particularly spacious and boasted a variety of luxurious textures – sumptuous heavy velvet, tapestry-covered chairs, a thick hand-tufted carpet and a stunning tan leather bureau.
The king-size bed was framed in red velvet embroidered in gold, with the finest Italian linens with 400 thread count.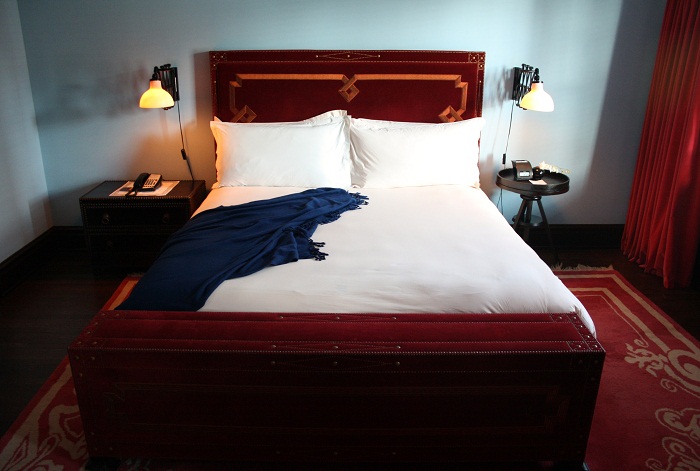 I adored the Midnight Blue velvet armchair and footstool and velvet throw, casually draped across the bed, as though left there by a Renaissance maiden.  The stylish 'English bar' with crystal cut glasses and full-size premium spirits was opened at turndown, making it very tempting to indulge in a posh nightcap.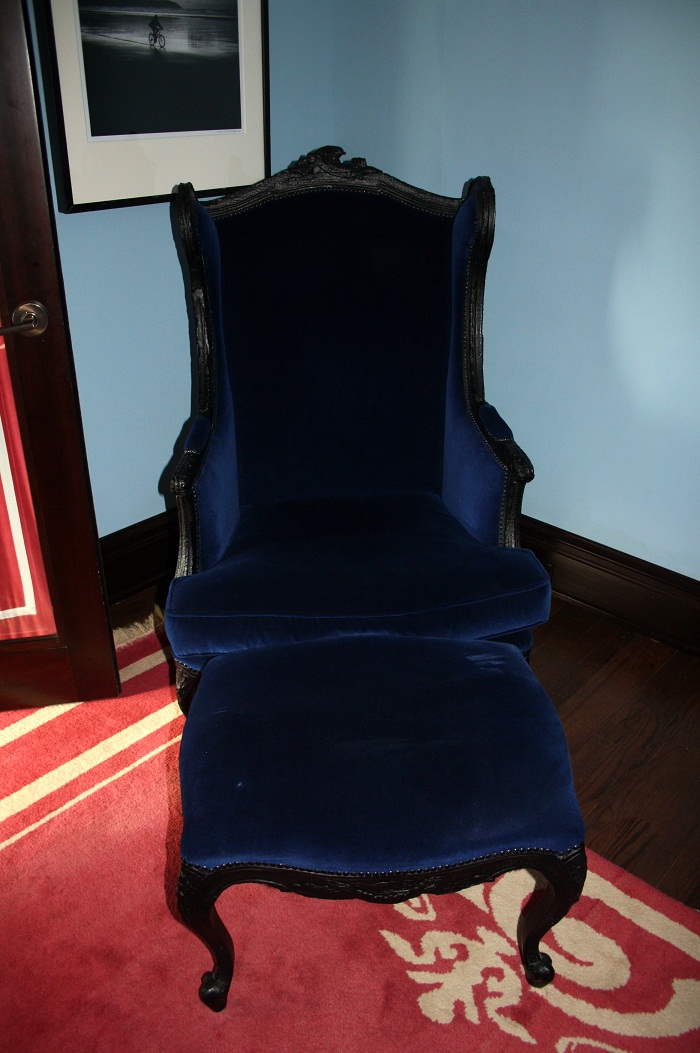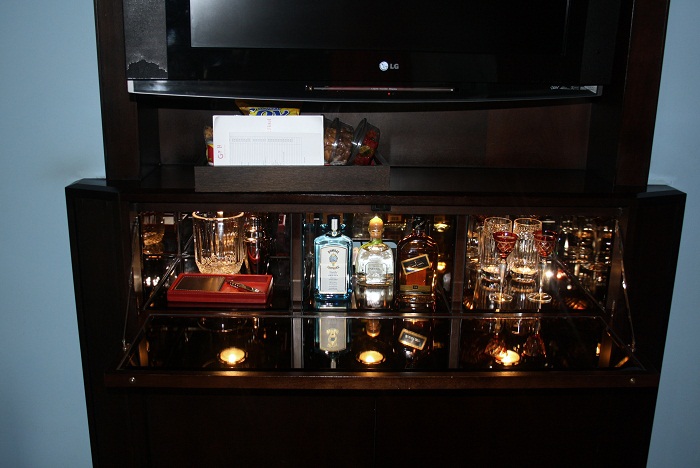 Other great room features include a large flat screen LCD TV with full cable access, an extensive DVD library, a CD/DVD player and a specially programmed iPod and docking station.
There was even a small walk-in room by the door with a red velvet wardrobe, shelves safe, iron with ironing board and umbrellas – a practical touch that can often be overlooked.
Continuing the hotel's commitment to art, our room featured some stunning black and white photography, including a self-portrait of Andy Warhol close to the window.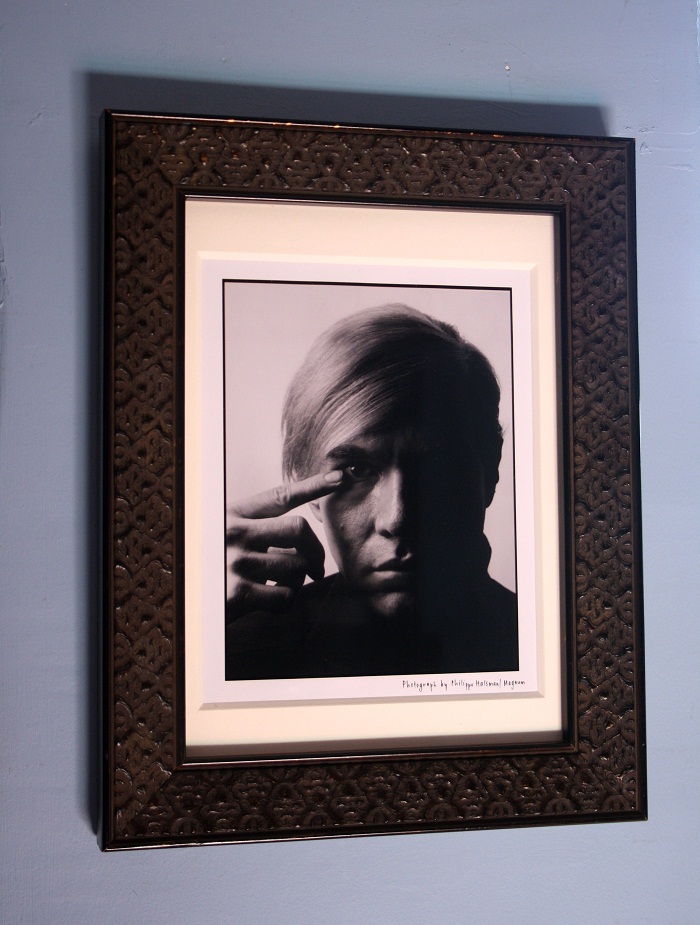 The wood-panelled bathroom reminded me of a Hollywood star's dressing room with multiple bulb lighting and had a custom Corian sink basin.  A great feature is the 'best of' bathroom amenities, personally selected by editors at Allure magazine.  Our hand picked products included Mario Badescu Vitamin E body lotion, Lather exfoliating body soap by Modern Apothecary, Le Labo Bergamote 22 bath and shower gel and Davines MOMO shampoo and conditioner.  GPH and Allure chose well, as all of the products were luxurious and a delight to use.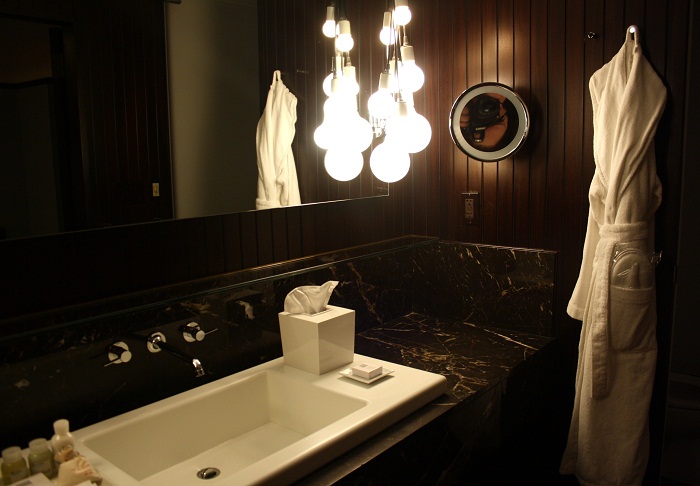 The shower room included a custom sculpted oversized soaking tub, big enough for two to unwind in.  The cotton bag of Red Flower Moroccan Rose Bath Salts made it a very decadent experience, almost like taking a traditional Japanese soak.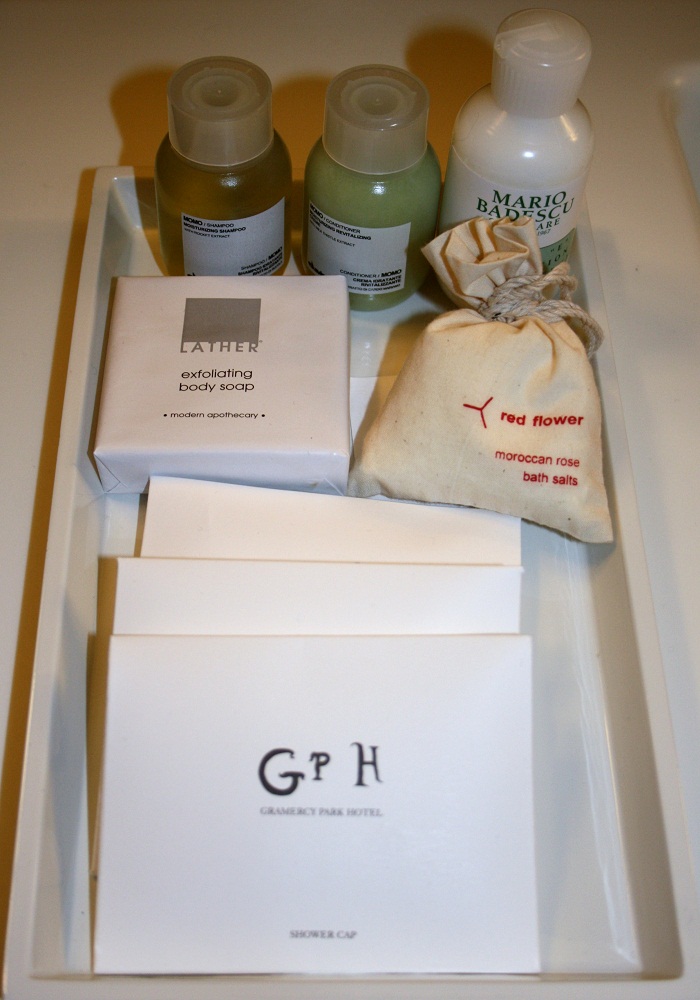 Danny Meyer's Roman trattoria Maialino is also a highlight of the GPH experience.  It's New York-Italian all the way with authentic antipasti, Spaghettini alle Vongole, baked eggs for brunch or coffee and biscotti for an afternoon snack.  Danny Meyer's Union Square Hospitality Group also oversees the recently renovated private Gramercy Terrace and Garden and 24 hour in-room dining.
It's definitely worth booking a table at Maialino, followed by drinks at the candle-lit Rose Bar and The Jade Bar.  After 10pm they become guestlist only, but guests of the hotel can arrange access in advance with the Concierge.  There's something particularly decadent about partying in one of New York's most exclusive bars and rolling upstairs at the end of the night.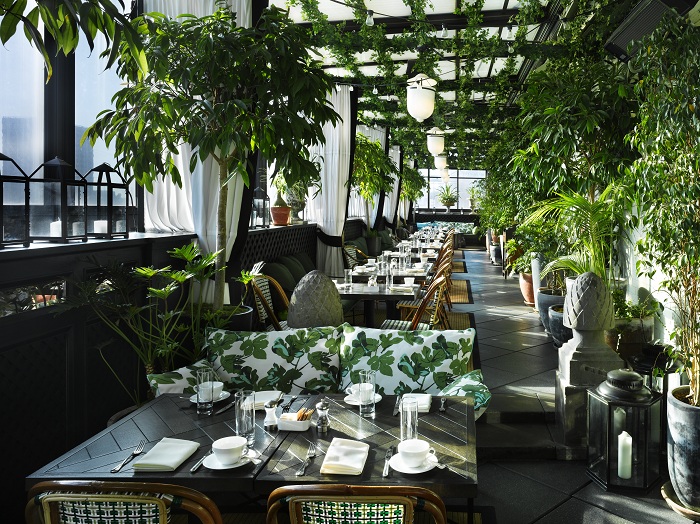 Balancing indulgence with health and wellbeing, guests have access to the 24-hour fitness room and although there isn't a spa, in-room treatments can be arranged.
The only drawback at GPH is the $16 wifi charge, which jars with the boho-luxe image, particularly as most New York design hotels now make this a standard feature.
Gramercy Park Hotel is a visual treat for design-conscious travellers, as the opulent decor and attention to detail are impressive.  The location is central, refined and ideal for exploring both updown and downtown – just walk directly across town and you'll hit Chelsea and the art galleries of the Meatpacking District.  Although, with such a vibrant social scene within the hotel, you might momentarily forget about the brigh lights of New York outside!
Gramercy Park Hotel is a member of Design Hotels™.  Room rates start from $425 per night.  For more info and booking, visit: www.designhotels.com/gramercy_park_hotel
Chérie City was a guest of Gramercy Park Hotel and DesignHotels.com
All photos by Chérie City (except roof terrace and exterior by Design Hotels™).