One of the top beauty essentials a gal needs when living in the city (particularly in fast-paced London) is a good deodorant.  The stresses of everyday life are amplified and our bodies often just feel like they're working against us.
Sure Maximum Protection is a brand new deodorant that promises to keep you feeling fresh, dry and comfortable for 48 hours, even after a shower.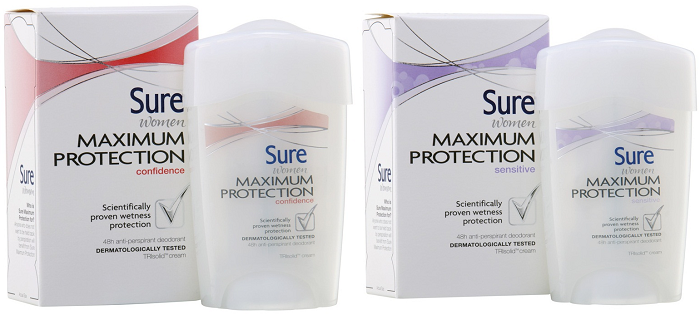 So, what does Sure Maximum Protection do to make it stand out from the pack?  Well, that would be the TRIsolid formula, which has three distinct features:
- Extra strength dryness protection, which works as you sleep to prevent wetness.
- Odour fighting microcapsules that gradually dissolve to absorb sweat.
- Skin conditioning ingredients to keep your underarms comfortable.
There are two deodorants in the range - Confidence and Sensitive – both are priced at £5.30.
This week will surely bring some stressful situations in which I can test the full effects of Sure Maximum Protection.  Check back on Friday when I'll be reporting on the results of my trial.
SPONSORED POST