Pierre Hermé brings Macaron Day to London for the first time, following the likes of Paris, New York, Toronto, Budapest and many other macaron-loving cities.
Initiated by Pierre Hermé Paris seven years ago, Macaron Day celebrates the pleasure of a macaron while raising awareness for serious causes.  For the inaugural London Macaron Day, Pierre Hermé Paris is offering each visitor to the Selfridges or Lowndes Street stores a free macaron, in return for a donation to Ambitious About Autism.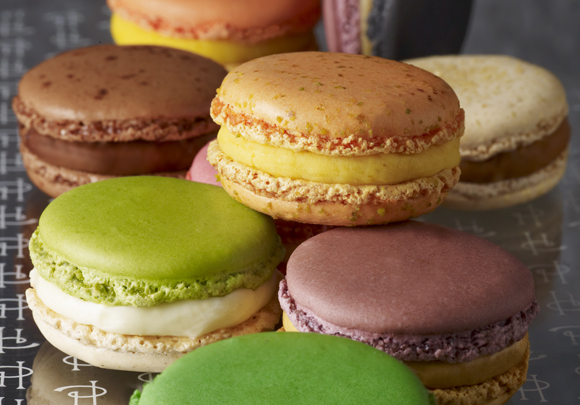 This national charity helps support children and young people with autism at TreeHouse School while also raising awareness and influencing policy.
On Macaron Day, Pierre Hermé enthusiasts and first-timers will have a rare chance to sample an extended range of flavours created by Pierre Hermé over the past decade – like an art retrospective (well, he isn't named the Picasso of Pastry for nothing)!

Macaron Day will take place in cities around the world on 20th March, the day before Spring officially arrives (or on 20th June in Japan to coincide with Summer Solstice).  What better way to start the new season than with a delicious macaron and helping to sustain the good work done by Ambitious About Autism.
For more info, visit: www.pierreherme.com and Ambitious About Autism.