Gyoza Bar, a new opening in the 2nd arrondissement, is the most genius concept, just give the people what they want – lines and lines of freshly cooked gyoza.  This place is perfect for those who order a polite side dish of gyoza and savour each one, wishing that they were the main attraction.
Paris is full of affordable Asian traiteurs and some great authentic Japanese restaurants around rue Sainte-Anne, but Gyoza Bar feels like a more of a secret, stylish affair – a hipster gyoza joint, you might say.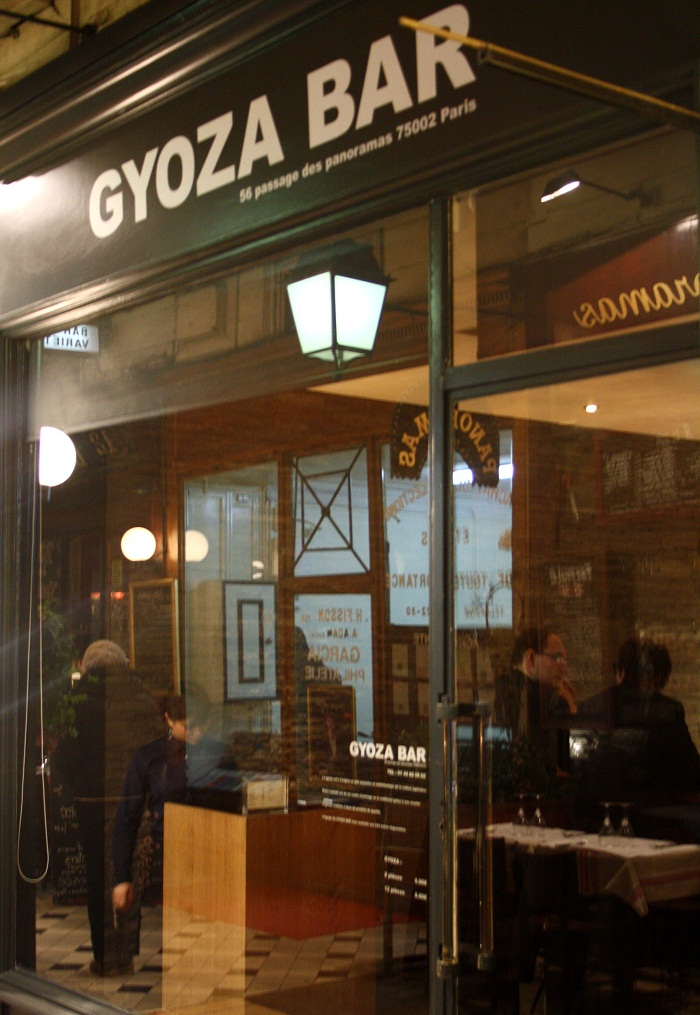 Gyoza Bar is tucked away in the charming, old-world arcade, Passage des Panorames, just a short walk easterly along Boulevard Haussmann from Galleries Lafayette and the Opera Garnier.
Built in 1799, Passage des Panorames is a real emblem of old Paris, and while it's not quite as spectacular as Gallerie Vivienne or Véro-Dodat, it certainly has character.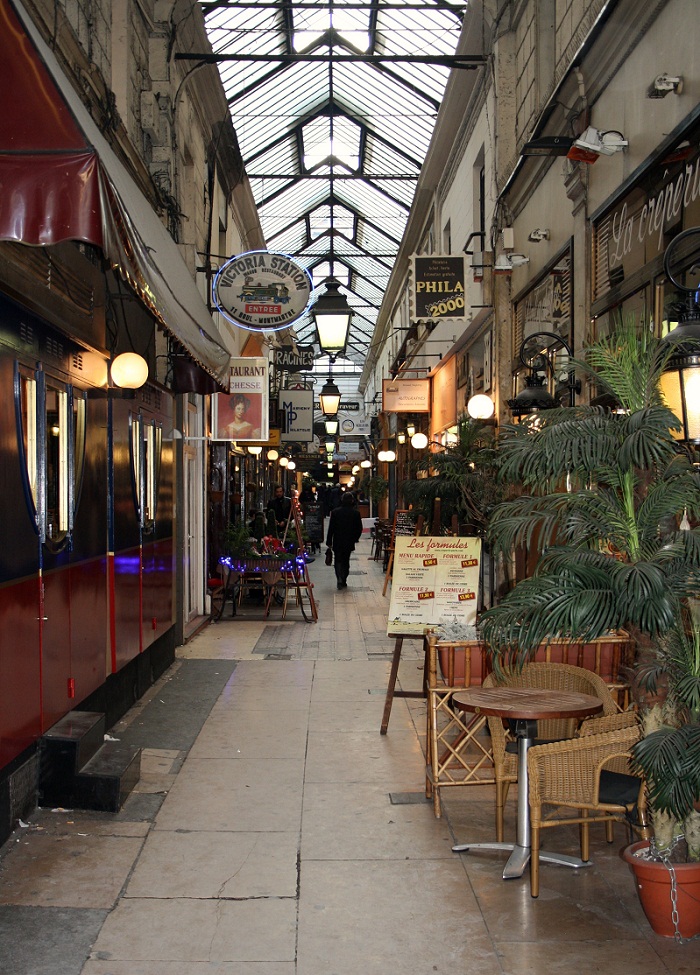 Gyoza Bar is the second offering from Guillaume Guedj and Shinichi Sato, owners of the two Michelin star Passage 53, just a few doors down.  It's a petite bar with a counter to seat fifteen and an open kitchen where you can watch the gyozas sizzle in the grill pans.
The interior is sleek and minimal with grey slate tile walls, natural wood floors and a pale wood bar.  As it's communal dining, the atmosphere feels intimate and social, although this can depend on who you have sitting next to you.
There are basically three items on the menu (at the moment) – gyoza served in portions of eight (€6) or twelve (€8) per person, sesame marinated beansprouts (€1.50 or complimentary with gyoza) and steamed ponzu rice (€2).
We ordered eight gyoza each and in less than ten minutes they were served to us piping hot on long platters with a deliciously sharp, citrusy ponzu dipping sauce.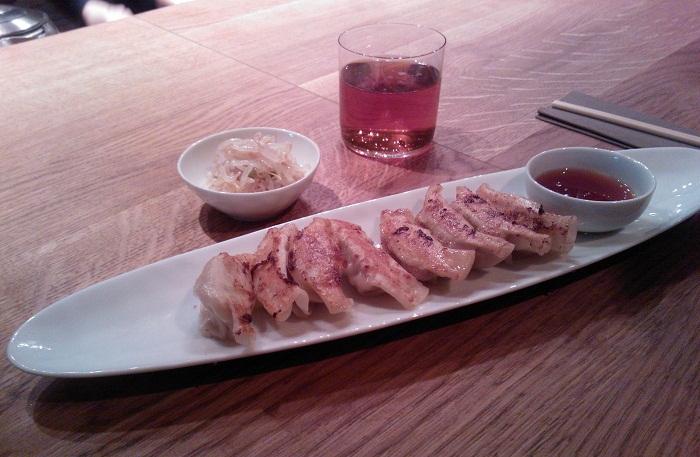 The gyoza were filled with ground pork loin sourced from esteemed Paris butcher Hugo Desnoyer, mixed with yuzu, garlic and ginger and encased in ravioli shells.  The special grill pan cooked them steamed on one side and grilled underneath – a delicious combination of crispy and soft.
The meat was high quality, succulent and subtly seasoned.  Sometimes gyoza can have a slightly mushy texture, but these ones were plump and full of meat.
Being used to the diminutive London-size portions of three or four gyoza as a side dish, I thought I might lose interest before reaching the 8th, but by the end, I could have happily worked my way through a few more.
Another surprise was just how delicious the marinated beansprouts were.  Far from being just stir fry filler, these ones were silky, nutty and fresh – well worth ordering.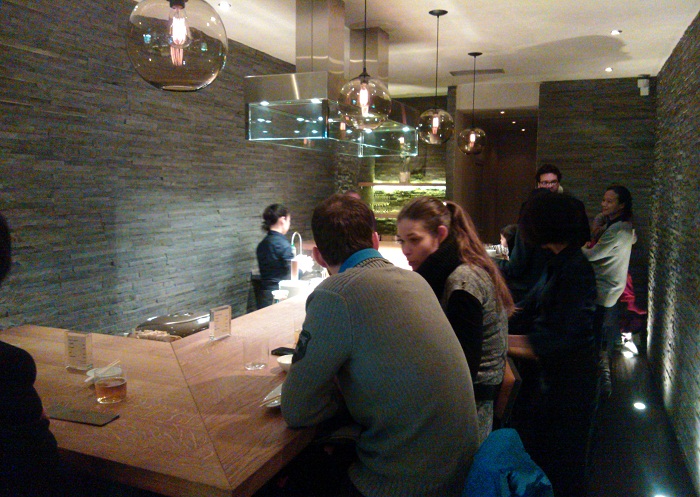 The best thing about the Gyoza Bar is that you don't stung on the drinks.  Paris, I love you, but why are your drinks always over-priced?!  We ordered a coca cola and a chilled Oolong tea, both at a reasonable €2.50, but you can also try a Yebisu and Kirin beer (€3-€4) or chilled green tea (no hot drinks as yet).
Gyoza Bar is a perfect for a quick after-work beer and snack, or having a gyoza party with a small group of friends.  In fact, it's worth trekking across the whole of Paris for, just before the Eurostar home, which is exactly what we did and would do again and again…
Gyoza Bar, 56 Passage des Panoramas, 75002 Paris, open 18h-23h
All photos by Chérie City