In celebration of the 200 year anniversary of the birth of Charles Dickens, St Pancras Renaissance Hotel has added a special punch to their menu at the Booking Office Bar, in his honour.
Dickens was notably a fan of punch and this special recipe was concocted by the man himself.  The magnificent Victorian building provides an ideal backdrop for reimagining Dickens' tales of high society, mysterious characters and the murky, treacherous side of London.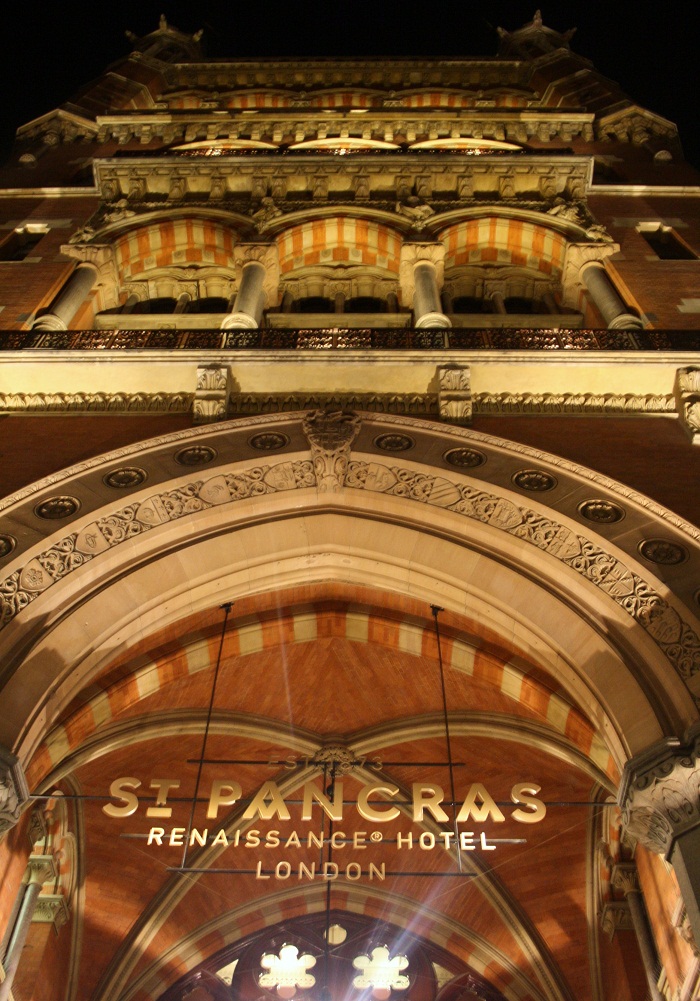 Since the St Pancras Renaissance Hotel opened last year, I've been dying to cross its door.  Built by Sir George Gilbert Scott, the five star hotel is a revived Gothic treasure, with a stunning redbrick façade, touches of gold leaf and hand-stencilled wall designs.  It's opulent and comfortable but still restrained, in that special Victorian way.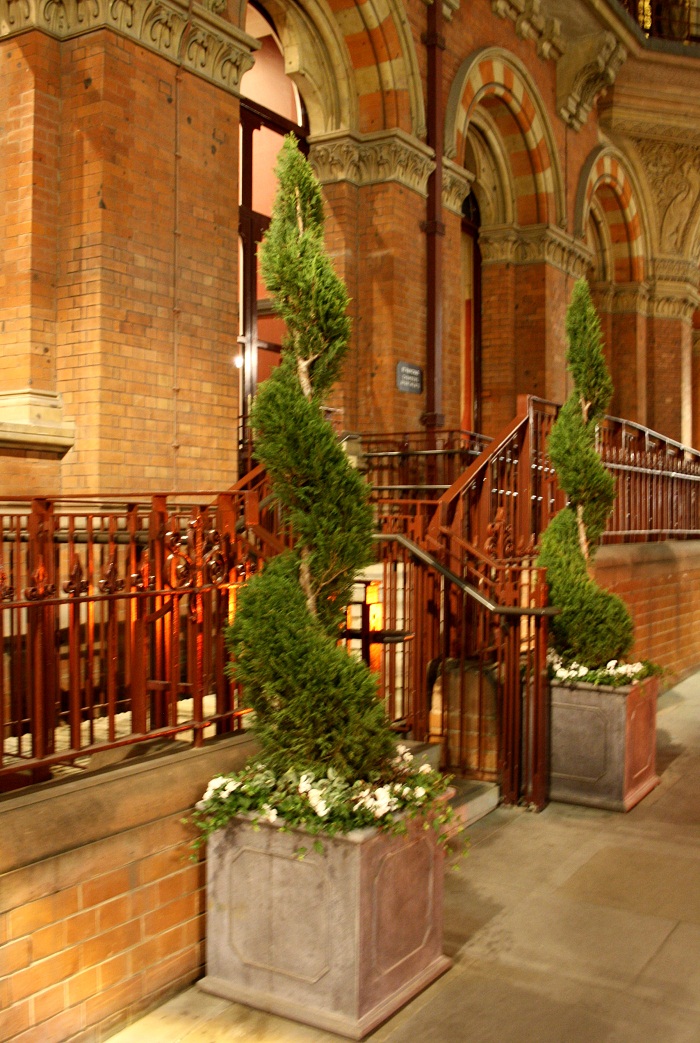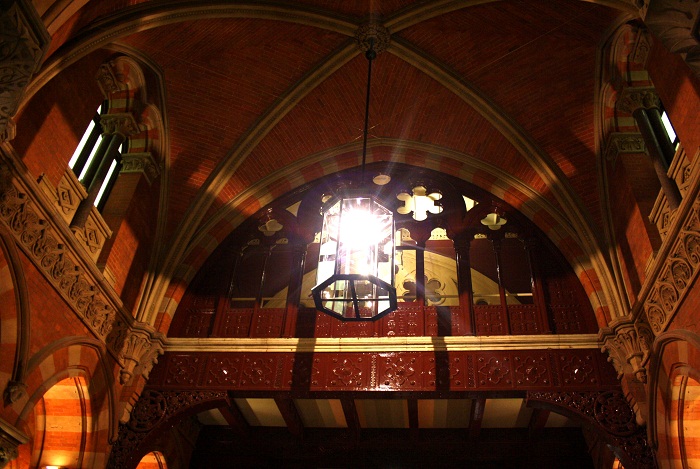 The Booking Office Bar offers a range of six different punches, each with their own history, served hot or cold.  They are traditionally lined up along the bar in decorative metal punch bowls and are poured into glass mugs or bowls for twelve.
To start with, we ordered two mugs of hot Charles Dickens Memorial Punch (£8) and four small plates of bar snacks to munch on.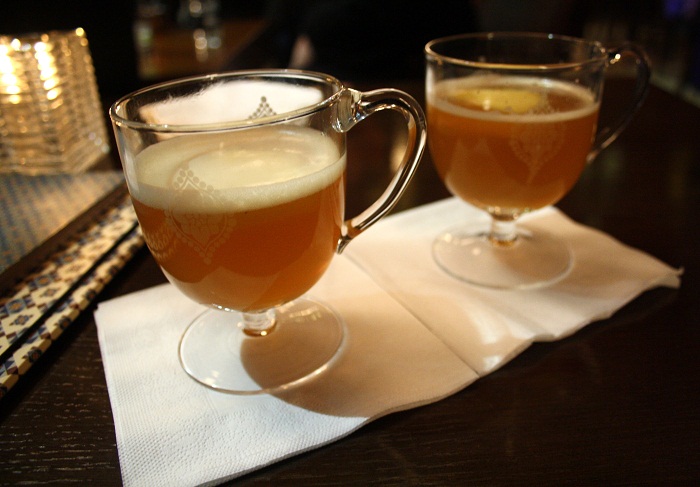 The Charles Dickens Memorial Punch was a delicious combination of demerara sugar, pineapple infused rum, martell VSOP Cognac, lemon juice and boiling water.
It had a sweet, citrusy taste and wasn't overwhelmingly strong – a perfect winter warmer that you could easily drinks mugs of.
The highlights of the bar snack menu were the excellent Mini Hotdogs (£7) served with a delectable red onion marmalade and a cute mini bottle of ketchup.  I also loved the thick-cut Truffle and Parmesan Chips (£5), which came freshly cooked and piping hot in a mini fryer – see a 'mini' trend happening here?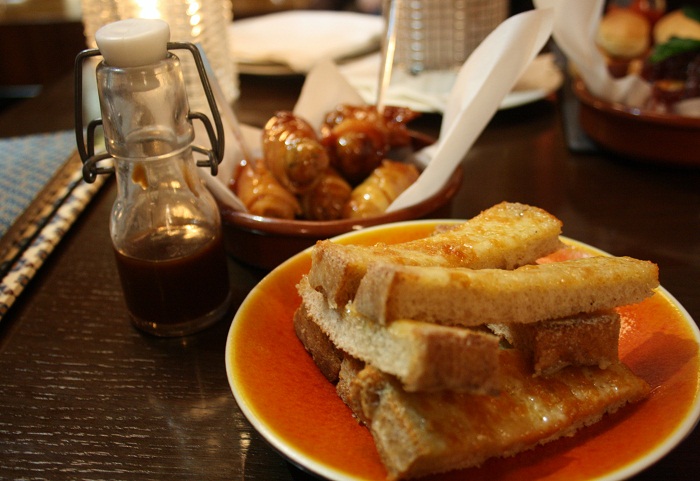 Cheese 'n' Toast (£5) served with Worcestershire sauce was tasty enough but wasn't exactly hot and bubbly like cheese on toast should be but Pigs in a blanket (£5) were plump, succulent and smothered in a light barbecue sauce – a cross between a Christmas Day accompaniment and American diner food.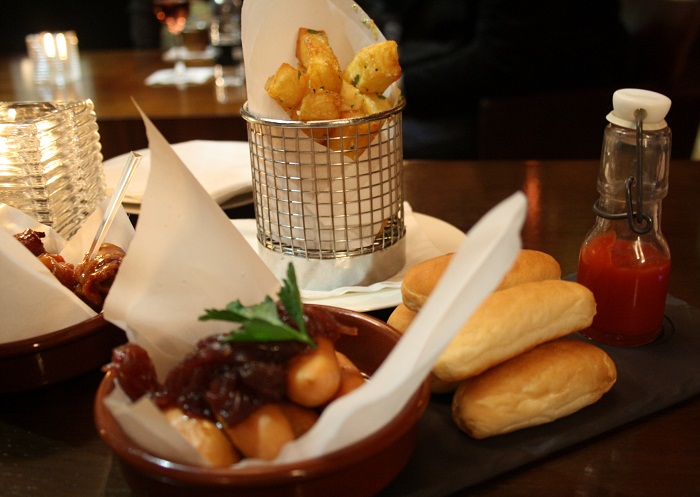 For our second round, I ordered the Billy Dawson's Punch (£8.50) – a blend of Jamaican rum, VSOP Cognac, Batavia Arrack (an Indonesian spirit similar to rum), muddled lemon peel, nutmeg and boiling water.
Named after the famous New England punch brewer, the Billy Dawson's Punch was a cloudy red colour and fruitier and much stronger than the Charles Dickens Memorial Punch.  It came laden with red fruit and berries, which became all soft and boozy from the punch.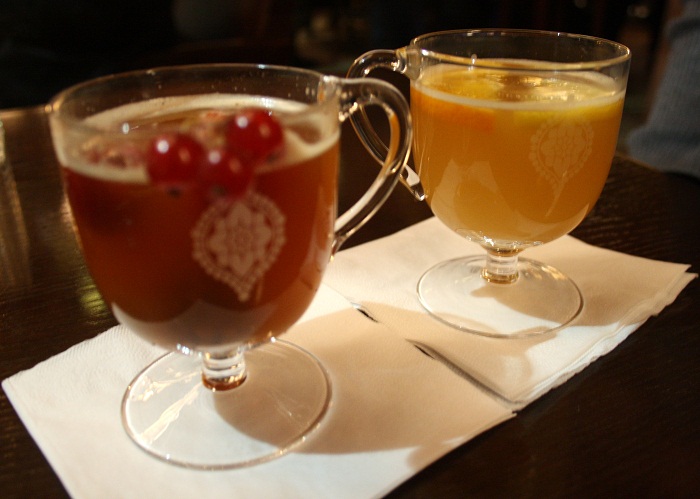 Steven ordered the United Service Punch (£6) – hot lady grey tea infused with sugar, the peel and juice of a lemon and Batavia Arrack.
This punch was drunk by the highest ranking officers of the British Army & Navy at London's United Service Club.  It was sharp and citrusy with a strong hint of black tea.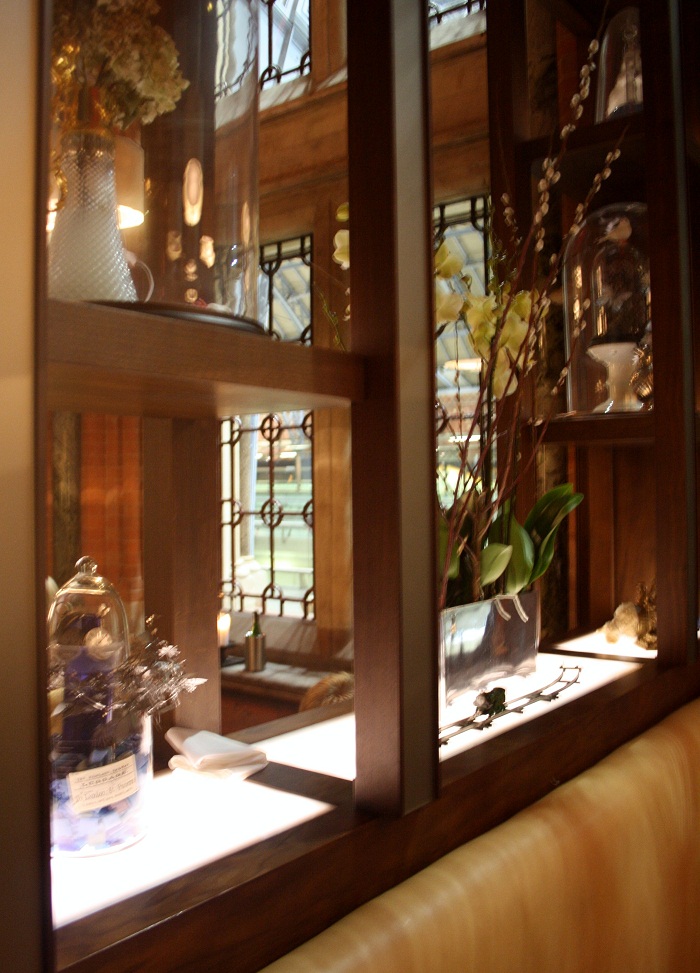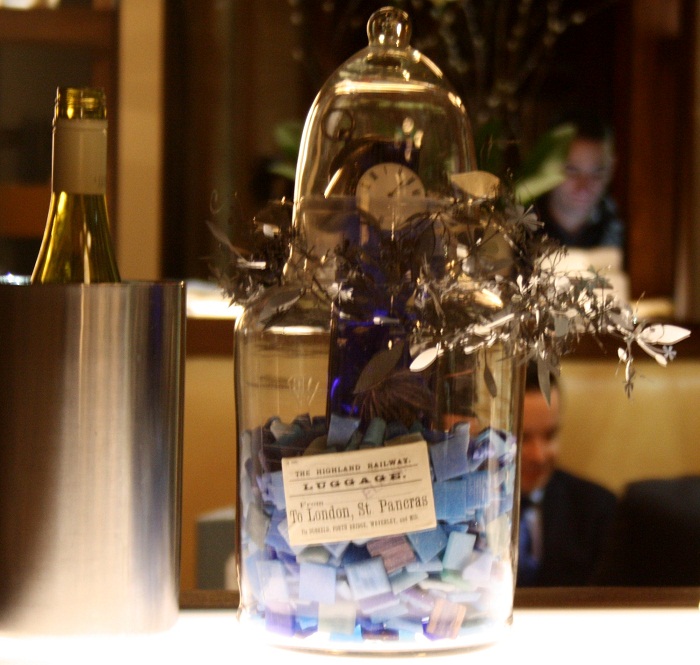 If punch isn't your thing (although I can't imagine why not) the Booking Office Bar has one of the most unusual drinks menus in London with lots of inventive cocktails and old fashioned tipple such as hop and apple drinks, low alcohol long drinks and temperance non-alcoholic drinks including sarsparilla and cream soda.
I expected the Booking Office Bar to have a relaxed, hotel bar atmosphere, but it was actually quite buzzing, with a mix of hotel guests, Eurostar travellers and the after-work crowd.  It has an unpretentious vibe and is equally suited to intimate drinks or a night of cocktails with friends.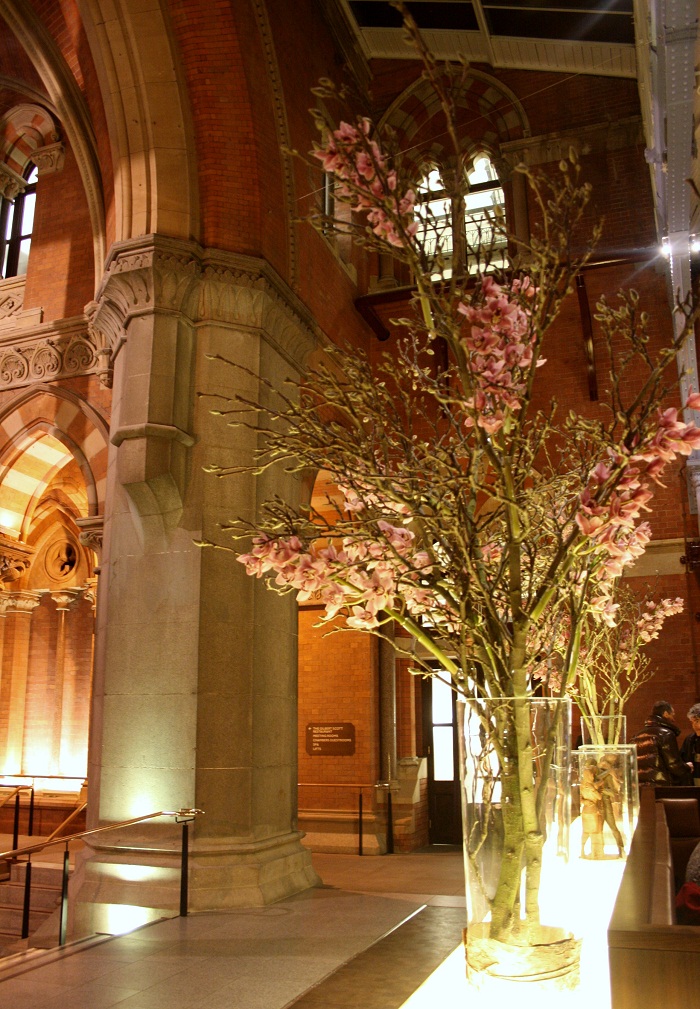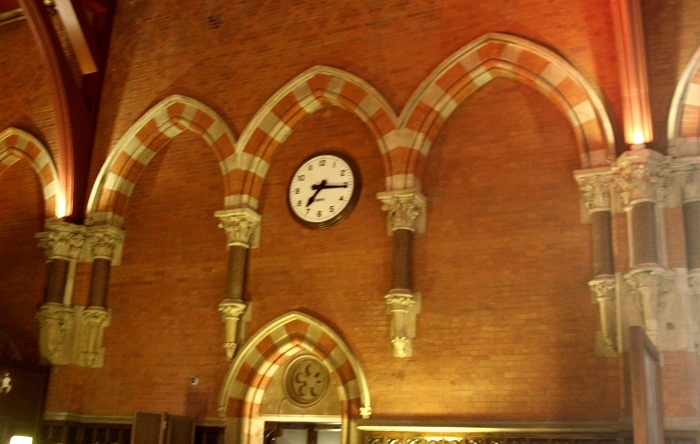 It's reassuring to know that I share a love of punch with the great Charles Dickens and that London has reclaimed the punch bowl in time for his anniversary.  I'll leave you with a few words from the man himself…
"When Mr. Pickwick awoke next morning, there was not a symptom of rheumatism about him: which proves, as Mr. Bob Sawyer very justly observed, that there is nothing like hot punch in such cases: and that if ever hot punch did not fail to act as a preventative, it was merely because the patient fell into the vulgar error of not taking enough of it."
– Charles Dickens, The Pickwick Papers (1836)
Visit the Booking Office Bar at St Pancras Renaissance Hotel on 7th February, officially Dickens' 200th birthday and raise a glass of punch to one of Britain's greatest writers.
Chérie City was a guest of St Pancras Renaissance Hotel.
All photos by Chérie City