Last week saw the spectacular launch of Spicebomb, the new men's fragrance by Viktor & Rolf at an exclusive Handpicked Media event.  We all had a New Year catch up over drinks at the Charlotte Street Hotel, but unlike most launch evenings, there were no samples or campaign imagery to be seen.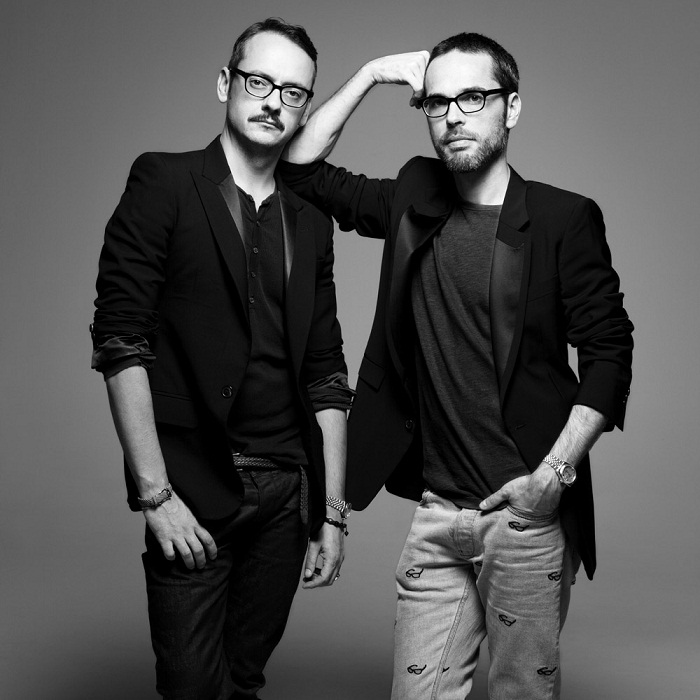 The Director of Viktor & Rolf fragrances introduced Spicebomb, but was quickly intercepted by two dashing 'secret service agents' wearing head to toe Viktor & Rolf.  We were immediately escorted out of the building and taken a few blocks away from the hotel to a deserted NCP cark park!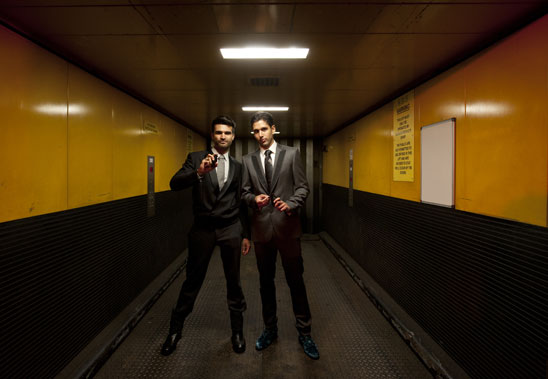 We all piled into an industrial car lift, up to the top floor, to a darkened room with just two large screens.  The first screen showed the Spicebomb campaign video, shot by the wonderful Inez van Lamsweerde and Vinoodh Matadin featuring American model Sean O'Pry.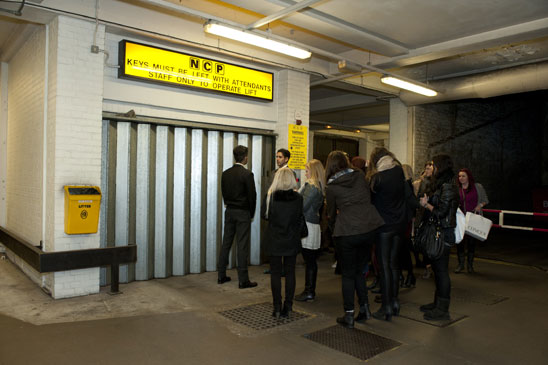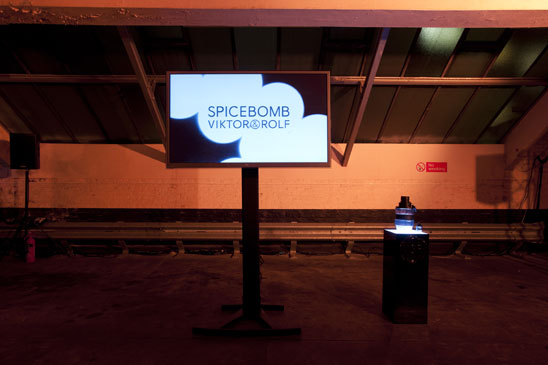 We all turned to face the next screen and within a few seconds, there was a huge explosion, releasing the Spicebomb scent and a shower of silver confetti – what a way to make an entrance!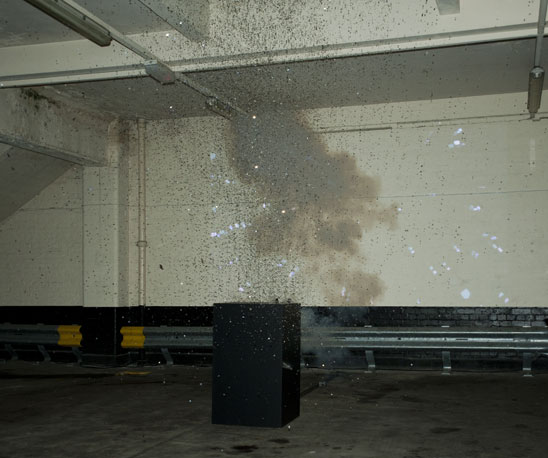 The party then kicked off with handsome waiters bringing out Champagne, Martinis and molecular canapes while we spritzed on Spicebomb from the grenade-shaped bottles, presented on solitary plinths.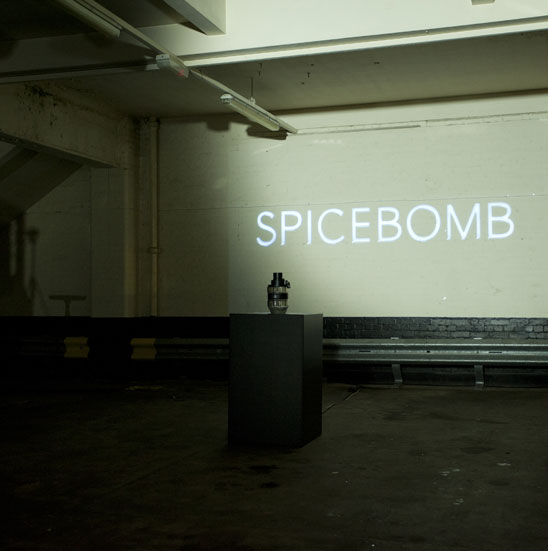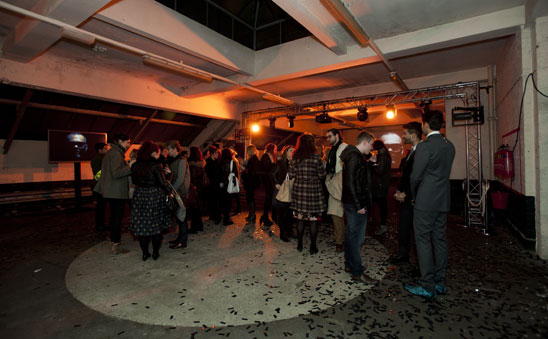 Spicebomb was created for Viktor & Rolf by Olivier Polge, the renowned perfumer behind Viktor & Rolf Flowerbomb, Eau Mega and other future classics such as Balenciaga Paris and Dolce & Gabbana The One For Men.
True to its name, Spicebomb opens with a bang – sweet, sparkling and fresh with an underlying woody spiciness.  It brings together two opposing accordings – fiery and and icy.  Warmth comes from a seductive heart of chilli and saffron with the masculine roundness of leather, tobacco and intoxicating vetiver. The bite of the fragrance is down to zesty bergamot and grapefruit with cool notes of elemi and pink pepper.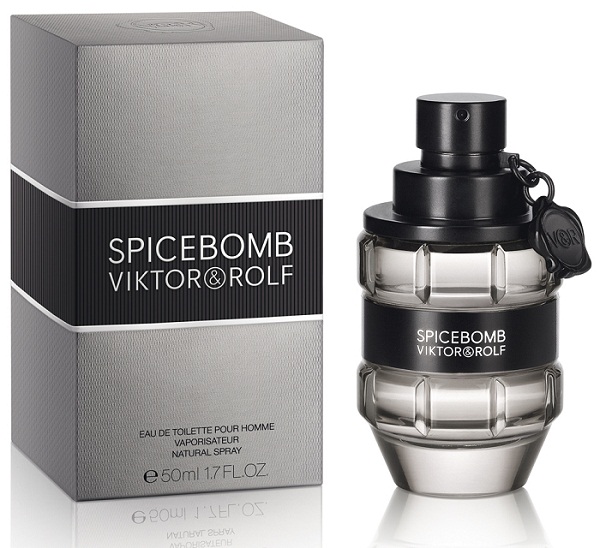 Spicebomb is sophisticated, incredibly stylish, sensual and intriguing.  The sweetness gives it a unisex appeal and it's the perfect counterpoint to the heady, gourmand Flowerbomb.
The cool, theatrical launch event was a perfect reflection of the vision of Viktor & Rolf, the masters of illusion and fantasy.
Viktor & Rolf Spicebomb is priced from £45 for 50ml to £60 for 90ml eau de toilette, and the full collection includes a deodorant spray, aftershave balm and shower gel.
Spicebomb is available now exclusively at Harrods and nationwide from 7th March.
Photos by Karen Hatch