When the Northern Marais charitable concept store merci opened Grazie, a New York-style pizzeria and cocktail bar, we just had to give it a try.
Grazie takes its industrial loft-style design from merci with stripped walls and floor, refectory wooden chairs, a corrugated steel bar and dimmed lighting (and randomly a taxidermy peacock behind the bar).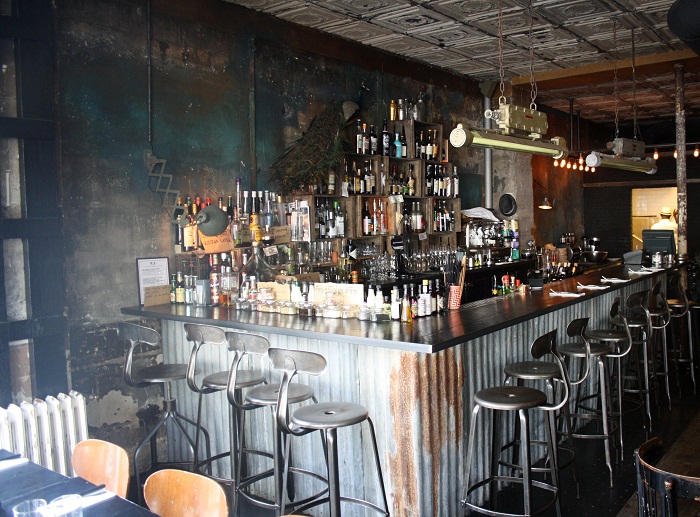 Grazie is the latest outpost of Julien Cohen, the son of Marie France Cohen and the owner of established Saint-Germain restaurants L'Altro and Pizza Chic.
Londoners will recognise it as being similar to Pizza East, but more intimate and without the Soho House flourishes.  As you might expect, Grazie attracts the Northern Marais bobo and art crowd, who come for the delicious wood-fire oven pizzas and Italian-inspired cocktails.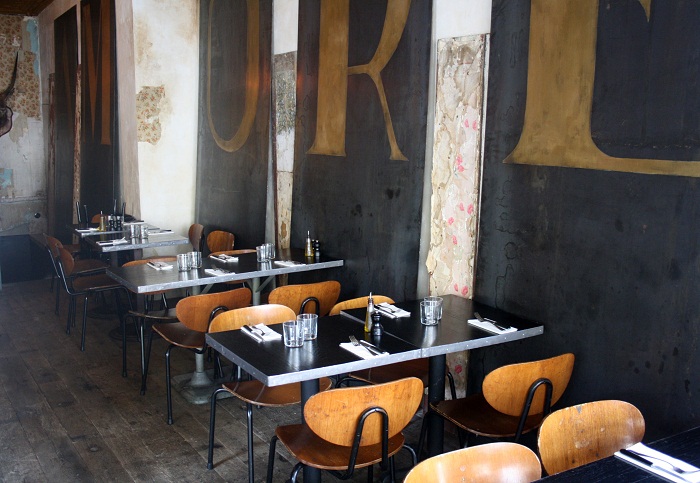 We went to Grazie for a pizza lunch and all ordered the Diva (16€), a tomato and mozzarella pizza topped with cured ham, mushrooms and Taggiasche olives.
The pizzas are absolutely huge and have a generous amount of toppings.  The dough was thin, crispy and a little bit chewy – authentically Italian and obviously made using 00 flour.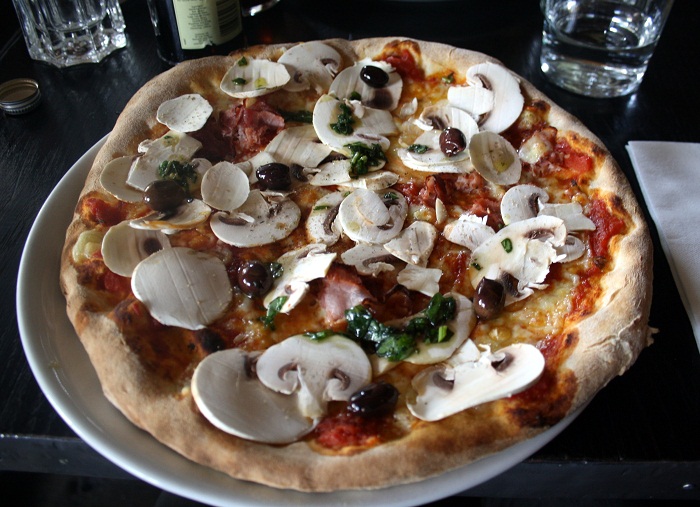 The ham was lean and strongly-flavoured, mozzarella was fresh and creamy and the tomato sauce had a rich yet clean taste.  It seemed strange to me that the sliced mushrooms were added raw after cooking, but they softened with the heat of the pizza and avoided being overly watery or soft.  The drizzle of olive oil and sprinkling of fresh basil finished it off perfectly.
We didn't order starters or desserts, as we planned to stop at Popelini for some choux buns, but the desserts seemed a little steep at 10€
This leads on to my one gripe with Grazie, paying 6€ for a bottle of Fentiman's Curiosity Cola.  At 6€ for a drink that is rarely over £2 in the UK, we might as well have had the complimentary water and ordered wine or splashed out on a cocktail (around 12€).
Apparently the cocktails are exceptionally good and includes Italian classics and Grazie's own concoctions – Pimms Italiano, Aperol Spritz, Breakfast Martini or a Bloody Mary served in a jar.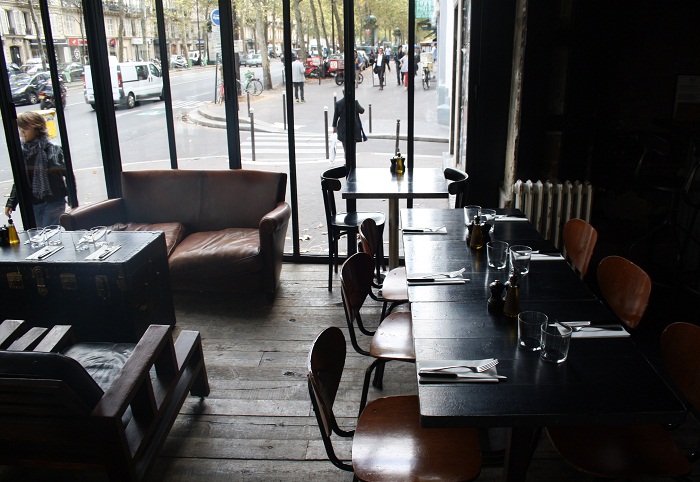 Grazie's location, just a few steps from merci and the boutiques of the Northern Marais, makes it the ideal place for a post-shopping pizza fix.  It does get busy at lunch, so you will probably need to make reservations or drop in and be prepared for a wait at the bar.
Grazie may be pricey, but it's worth it for a giant authentic pizza on one of the coolest blocks in Paris.
Grazie, 91 boulevard Beaumarchais, 75003 Paris.
All photos by Chérie City