West Dulwich is an area I've always planned to explore and as usual, the thing that lured me out of my central or east London comfort zone was the prospect of a good, hearty dinner at posh gastro-pub, The Rosendale.
My first experience of West Dulwich got off to a troubled start.  I was promised a leafy, picturesque suburb and yet one wrong turn from the station and I was lost in rural blackness on a particularly chilly night, got splashed with swamp water by a sadistic driver and encountered a rather sinister-looking fox.  It was like being a reluctant player in a Lars Von Trier film (I'll be Charlotte Gainsbourg, please)!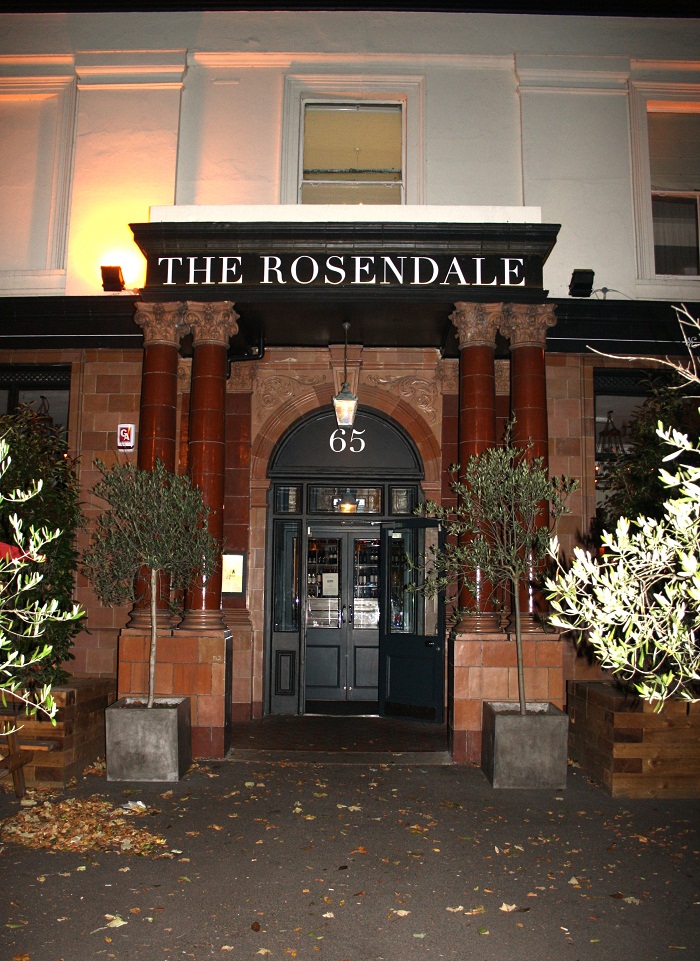 This minorly traumatic episode melted from my memory as soon as we reached the warmth haven of The Rosendale.  Part of the petite Renaissance pub group, The Rosendale serves traditional pub classics but with an interesting foodie twist.
The Rosendale is very spacious for a pub but has a homely, cosy feel and the owners have made a huge effort with the decor.  A butterfly collection takes pride of place above the fireplace, the walls are covered with a vintage photo print and the plush seating lends to making yourself completely at home for hours on end.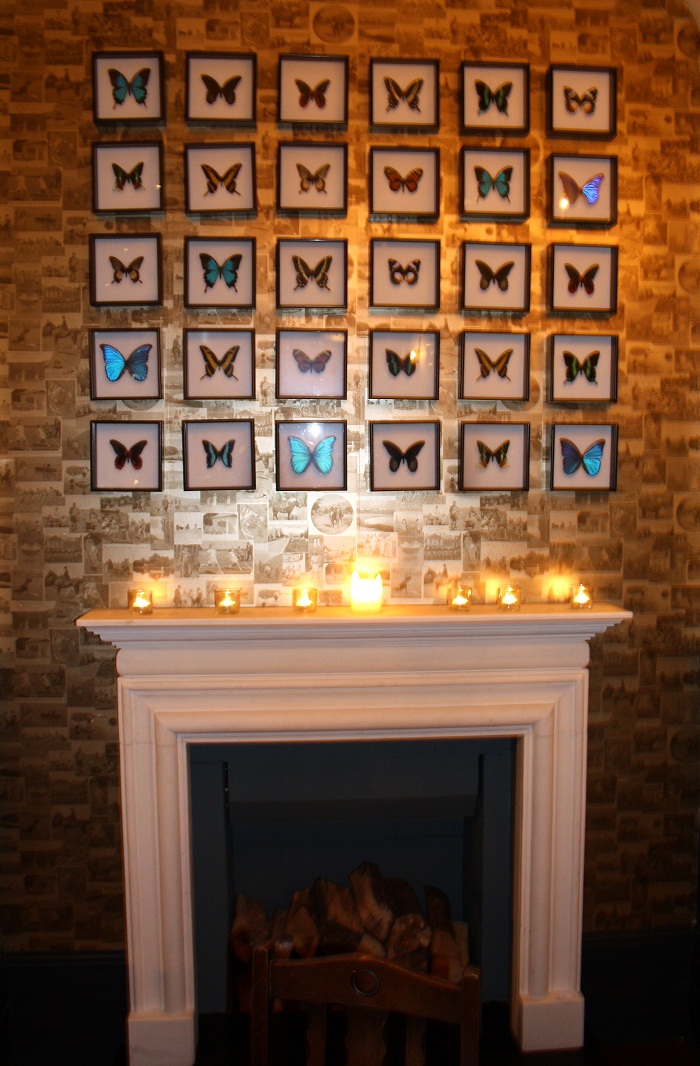 The staff at The Rosendale are warm and friendly and really made us feel welcome.  To warm up after the treacherous journey, I started with Ham Hock and Chicken Croquettes (£5.50).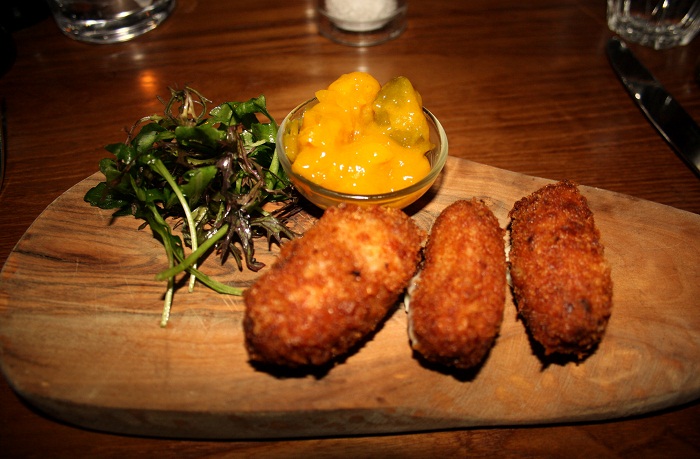 They were without a doubt the best croquettes I've ever tasted!  Usually croquettes are puffed up with lots of potato and cheese, but these ones were purely honey-roasted, juicy meat, coated in light and crispy breadcrumbs, served with a rocket salad and home-made piccalilli.
Steven ordered the Mackerel and Dried Tomato Sourdough Bruschetta (£5.50), which was succulent and delicious.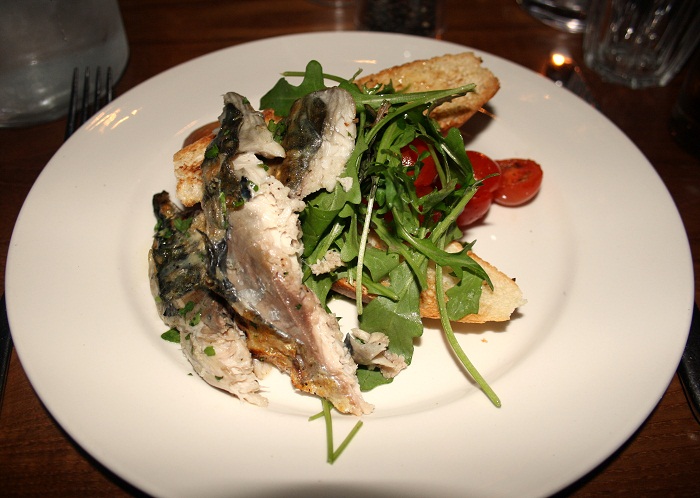 I followed with the 250g Orkney Sirloin Steak (£16) with hand cut chips, rocket salad and béarnaise sauce, as I'd heard good things about the steak at The Rosendale.
The steak had a lovely chargrilled taste and was tender, well-seasoned and high quality.  The hand cut chips were thick, golden and extremely tasty – just like home-cooked chips.  The creamy béarnaise sauce with little pieces of shallot topped it all off – just delicious!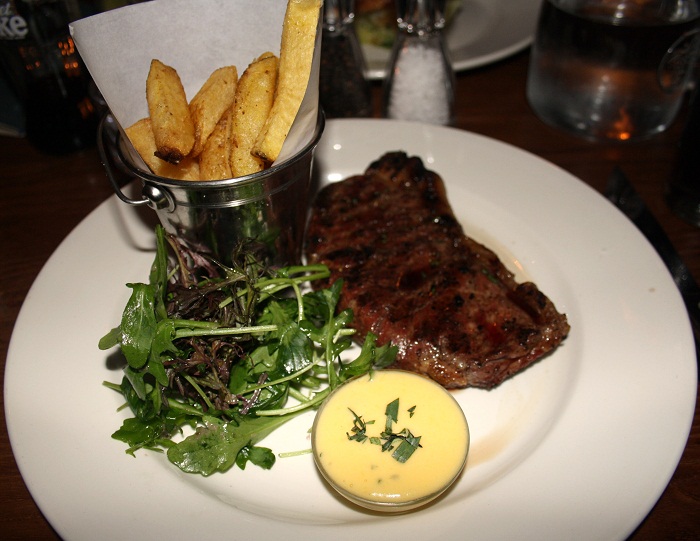 Steven ordered the Pork Belly with salsa verde and crushed jersey royals (£13).  The pork belly was juicy and succulent and rolled with sage and parsley, covered with fine, crispy crackling.
The crushed jersey royals were buttery and soft and it was all topped off with a rich red wine gravy.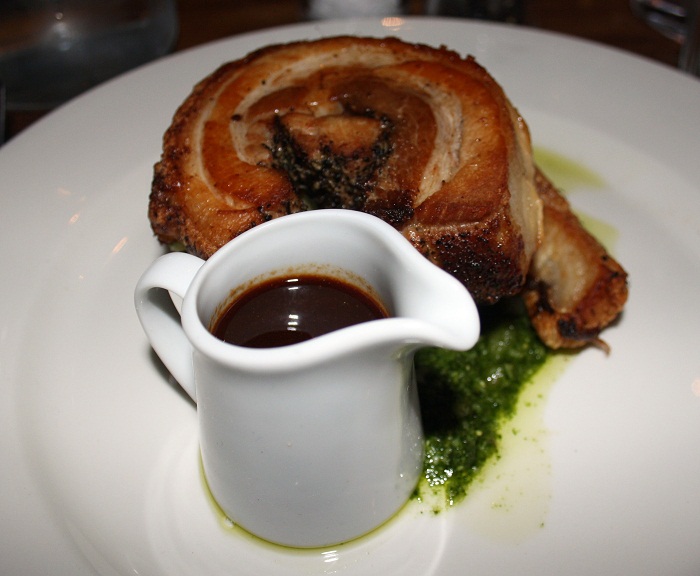 As that evening felt like an abrupt fast-forward to winter, I went into comfort food overdrive and ordered the Sticky Toffee Pudding (£4.50).
The pudding was dense and moist with tiny bits of oats and dates and was swimming in a a thick, buttery toffee sauce and topped with fine vanilla ice cream.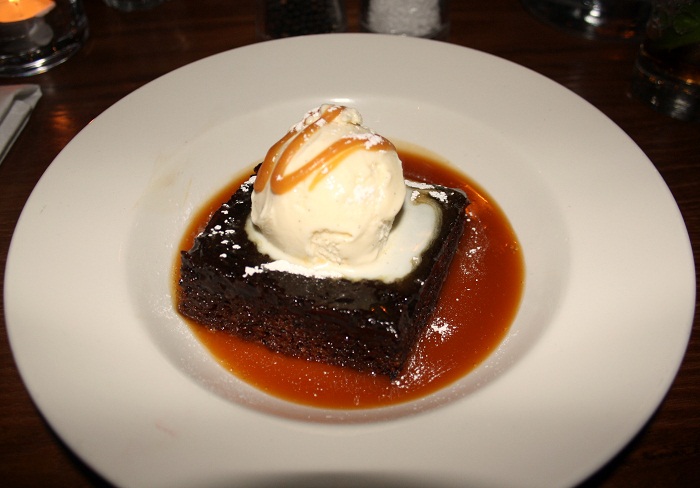 When we arrived, the table next to us ordered the massive Banoffie Pie (£4.50), so we knew it would be epic!  It came as a huge wedge packed with cream, sliced banana, thick caramel and a crunchy biscuit base.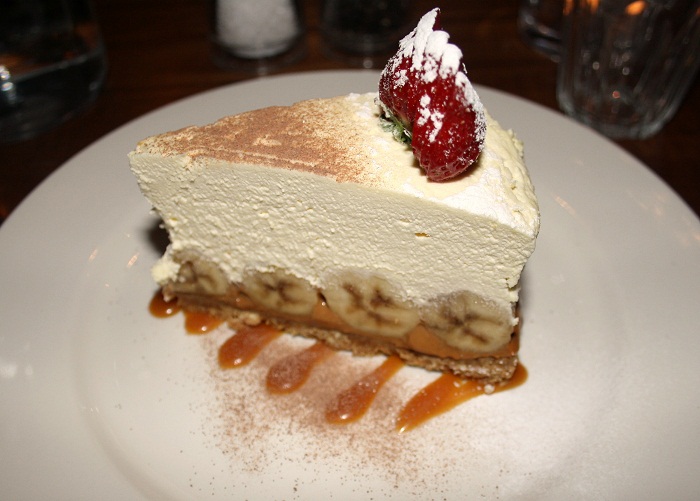 Dinner at The Rosendale was one of the best pub meals I've ever had and I'm now a little bit jealous that West Dulwich residents can call it their local!
The Rosendale has a huge outdoor terrace at the back of the pub for lazy summer drinks and the Sunday Roasts are apparently incredibly popular and book up weeks in advance (I can see why).
Prices are very reasonable, given the exceptional quality and generous portion sizes, and the staff are so lovely, you feel like you've been a local for years.
Now that the Autumn chill is on the way, The Rosendale is the place to get toasty and warm and indulge in some delicious comfort food.  Just remember to turn LEFT when you come out the rail station!
All photos by Chérie City.
Chérie City was a guest of The Rosendale.