Belgium is world renowned for its fine chocolate and beer, but there are still some local food secrets to discovers, such as Ganda ham, Nazareth cheese and Jenever – a kind of gin popular in Belgium and the Netherlands.
This week, I was invited to come and explore the foodie and cultural delights of Ghent, staying at the Ghent Marriott, perched conveniently on the picturesque banks of the river Lys canal.
On our second day in the city, we took a 3-hour 'Nibbling Through Ghent' walking tour with Lynn from VIZIT.  She regaled us with tales about the city's landmarks and colourful locals.  We heard about students occupying the castle over the rising price of beer, why the noose is the symbol of Ghent and various saucy stories of naked statues and how to spot a Medieval brothel (just look for two backward facing swans)!
Our first stop was Julie's House, a petite bakehouse and tea room in the historic Patershol area, close to the canal.  Just open for a few years, Julie's House has become the place to stop for a sweet treat.  Julie serves a daily selection of pies and tarts, bijou cupcakes, brownies, scones and clafoutis.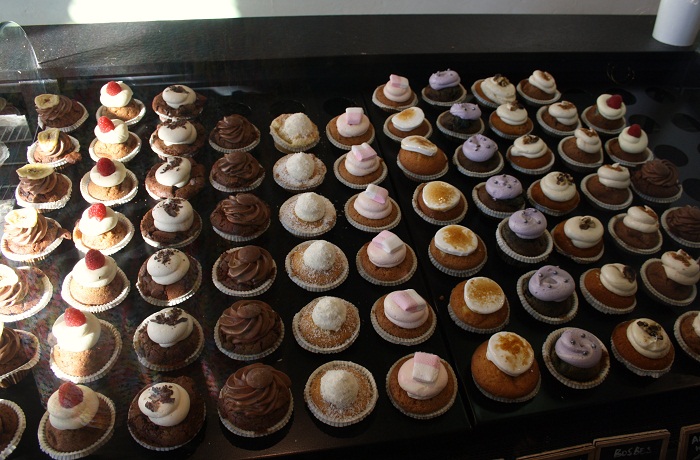 We sampled chunks of delicious Rocky Road, lemon cheesecake and walnut cake – my favourite was the refreshing lemon cheesecake.
Our next stop was for another sugar high at Daskalidès, a Belgian chocolate shop with a history.  In 1931, the Daskalidès-Kestekides family established two brands of home-made pralines – Daskalidès and Leonidas.  Formerly a family-run business, Daskalidès now has ever so stylish shops around Europe, but the story started in Ghent.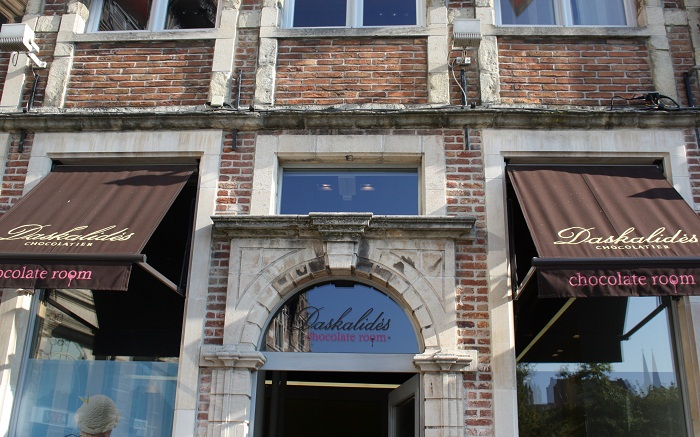 Pralines are the signature chocolate at Daskalidès – I loved the patterned Kenya Noir with Kenyan coffee and cocoa nibs.  You can also try hand-made truffles, liqueur pralines and artisan ice cream.  There is a huge selection of beautifully-packaged gifts to take back home such as orangettes, pâtes de fruits, marshmallows, nougat, Florentines and chocolate galettes.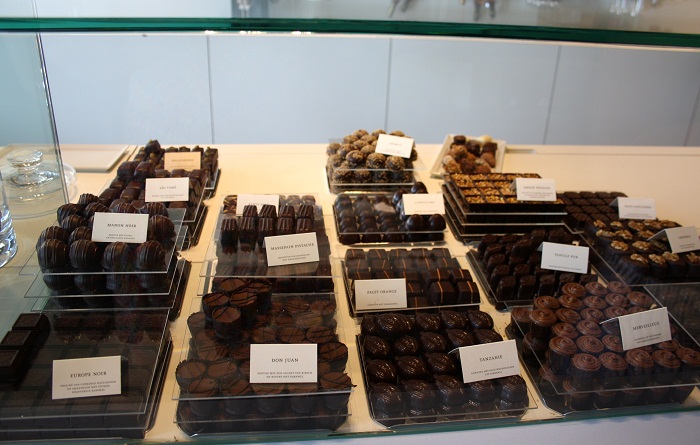 We stopped for a half-way beer at Cafe Den Turk, Ghent's oldest pub dating back to 1228.  Cafe Den Turk first opened as a coffee house (hence the Turkish coffee name reference), and then became a traditional pub, serving a wide range of Belgian beers.
I tried a glass of Gruut blonde – a local beer brewed in the city of Ghent.  It's a light, slightly cloudy beer that's very easy to drink, although it does have a high alcohol strength at 12%.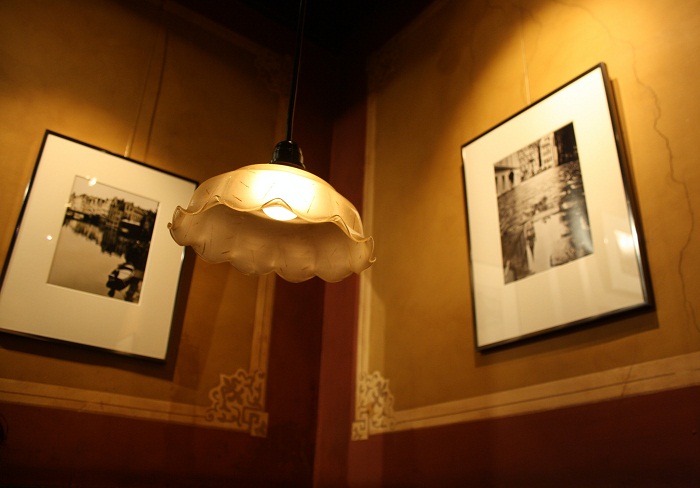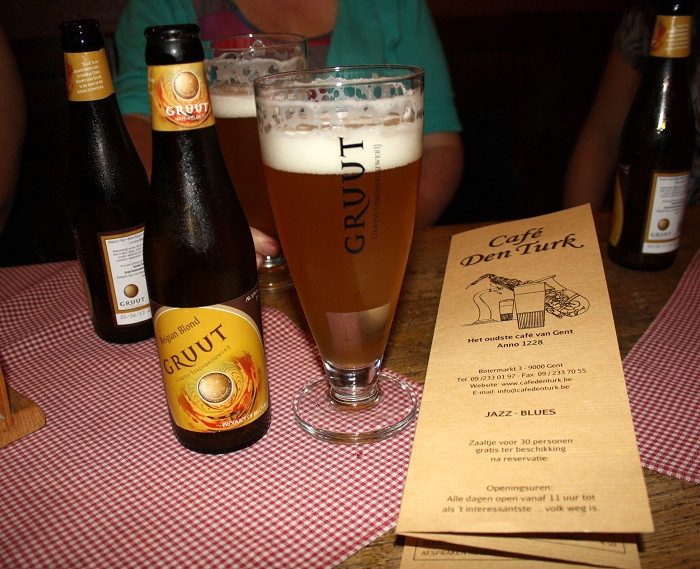 Our next foodie destination was a narrow cobbled street that used to be named rue de Paradis, due to the number of French first floor brothels.  Nowadays the street's primary vice is cheese, from a tiny traditional shop called Petite Normandie (Donkersteeg 21).
We tried four Belgian cheeses – the mild and nutty Narazareth cheese, a goat's cheese with prune jelly, a garlic soft cheese with a white rind and a stronger Cheddar-like cheese.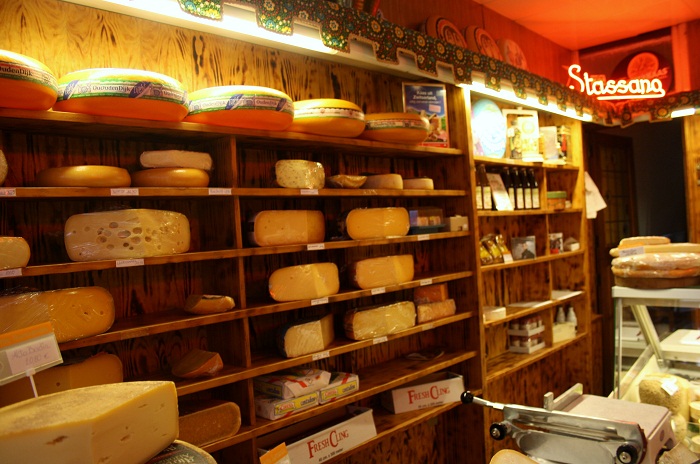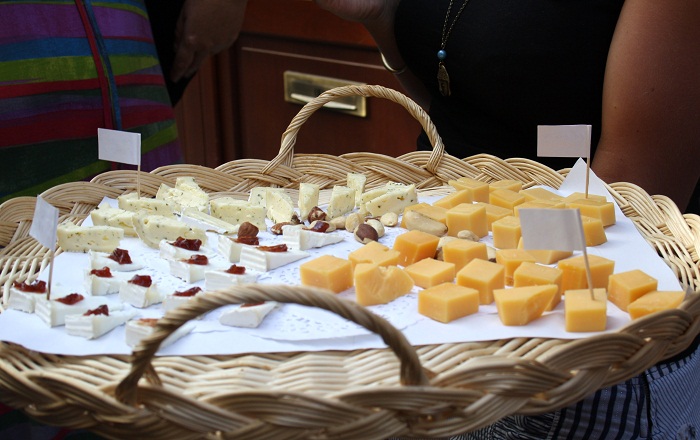 We finished our foodie adventures at Het Groot Vleeshuis, the 15th century great Butcher's Hall of Ghent, which now acts as a showcase for East Flemish food.
A number of Ganda hams (Ganda is the Old Celtic name for Ghent) hang from the wooden beams overhead, telling of the building's history, yet there is a modern bar and cafe where you can order dishes made using artisanal local produce.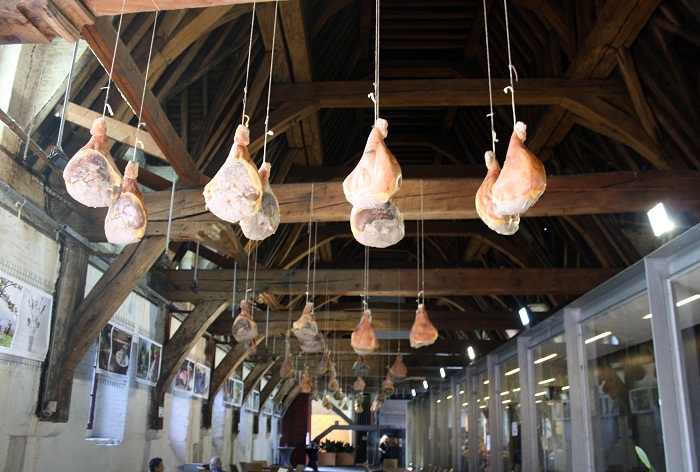 We tried three types of ham – two thin dried hams and one cooked ham – served with strong local mustard boasting a closely-guarded secret recipe.  All were delicious, but I preferred the cooked ham, as it was juicy, thick and full of flavour.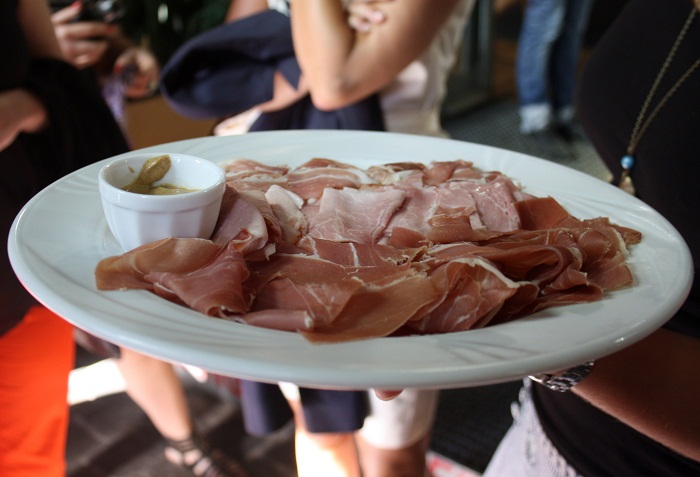 Skipping forward to our last night in Ghent, we rounded off the trip with a night cap at t' Dreupelkot, a tiny but popular bar overlooking the canal that serves over 100 varieties of jenever.  Owner Pol is a quite a character and so legendary in Ghent that he has a mural above the alleyway that leads to his bar.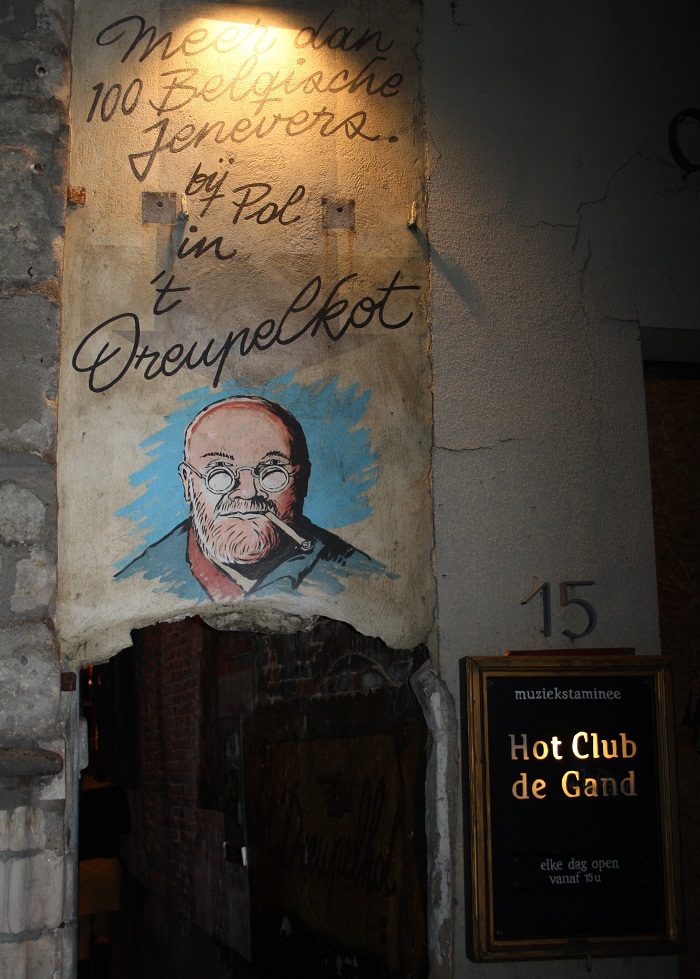 We ordered a selection of flavoured jenever shots – vanilla, raspberry, mango, hazelnut and cactus, but if you're really adventurous, try the ultra-hot chilli flavour.  This eye-watering shot was apparently created after a group of workers from the Volvo factory suggested that the jenever wasn't strong enough – Pol's revenge!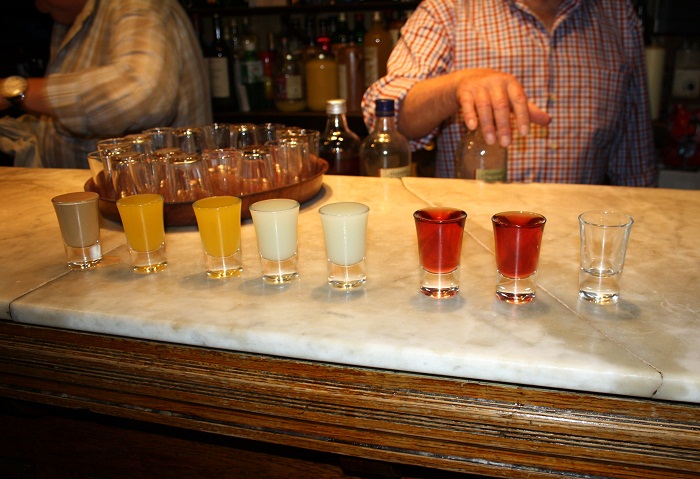 Ghent is a perfect city break destination for foodies and after the tour, you can continue the gastronomic discoveries at some of Ghent's most stylish restaurants – Belga Queen, Brasserie Pakhuis, Korenhuis and Bord'Eau Brasserie.
Chérie City was a guest of Ghent Marriott.
All photos by Chérie City.