There was one place that was top of my 'Toronto to do list' –  NADÈGE Patisserie in on Queen Street West.  Luckily, I came across NADÈGE, a glistening white beacon of decadence, as I was walking back towards the centre of town after my art tour of West Queen West with Betty Ann Jordan.
Run by Nadège Nourian (a fourth generation pastry chef born in Lyon, France) and her native Torontonian partner Morgan McHugh, NADÈGE draws in the crowds with its high-end pastries, gourmet sandwiches, Kusmi Tea and bijou macarons.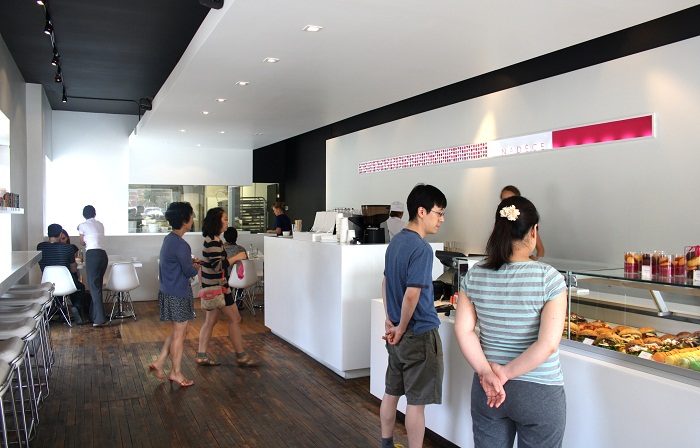 A world away from the gilded opulence of Laduree, Nadège Patisserie is like a pastry laboratory, all sleek and shiny, designed in clinical white with flashes of hot pink and the cool geometric logo.
Nadège studied at an esteemed pastry school in Normandy and has worked alongside top chefs in restaurants around the world, including Michelin star restaurant Hakkasan in London, before setting up her dream patisserie in Toronto.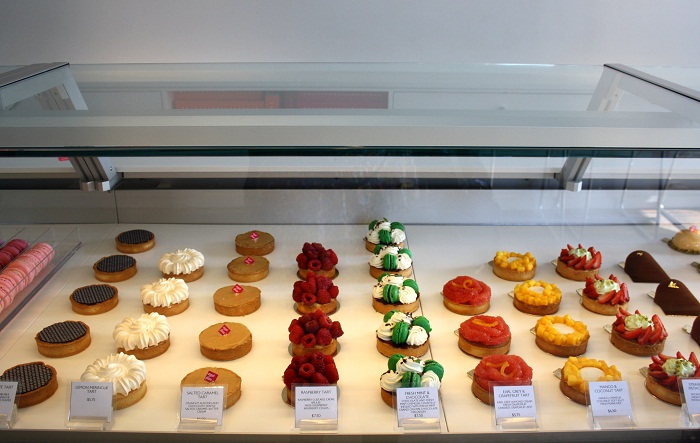 The cakes and tarts are particularly impressive, like little works of art.  My favourite was the cosmic-looking angel cake with mini macarons resembling meteors that crashed into the cake (pictured below).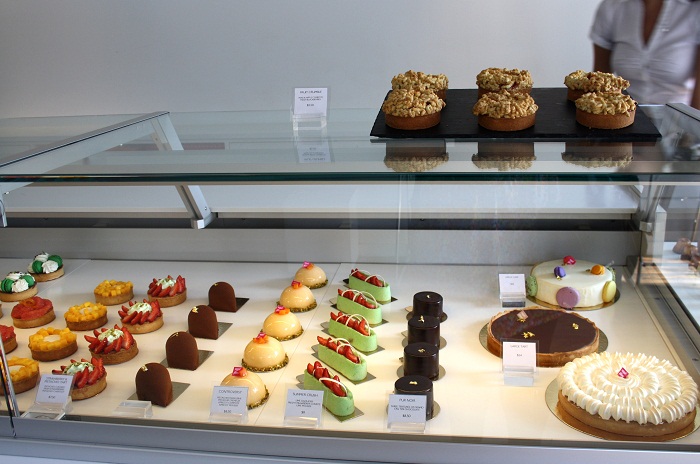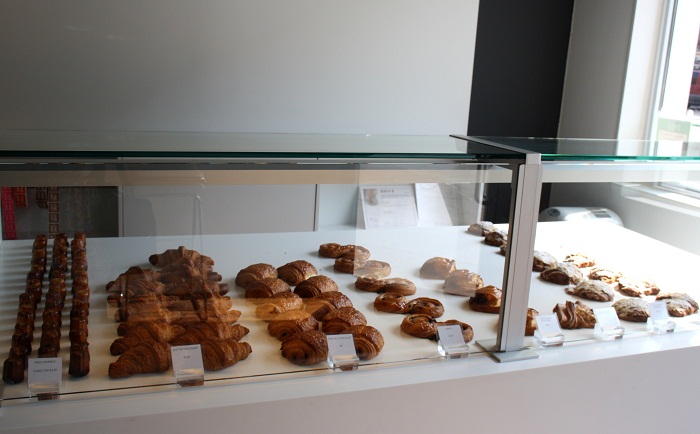 NADÈGE is also the perfect place to find sweet gifts, as you can buy adorable little tubs of chocolate-dipped madeleines, marshmallows, biscuits and chocolate tablets.
On my last day in Toronto, I returned to NADÈGE and spent my last few Canadian bucks on three macarons – Cassis, Chocolate Orange and Salted Caramel.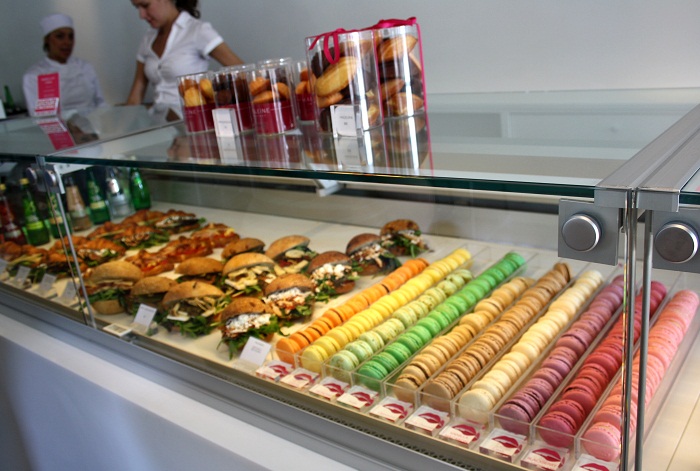 They really were excellent and lived up to the hype.  The cassis macaron was bursting with thick, gooey fruit paste and the chocolate orange macaron was a vibrant orange colour and was filled with a smooth, rich, dark ganache.
The Salted Caramel macaron wouldn't please those who complain that Laduree macarons are too sweet, as it was a full-on sugar assault, but a delightful one, at that!
I would have liked to have sat on the patio to soak up the last of the Toronto sun with my macarons and a pot of Kusmi tea, but lunch at Luma was calling, so I saved my macarons to perk up my airport waiting experience.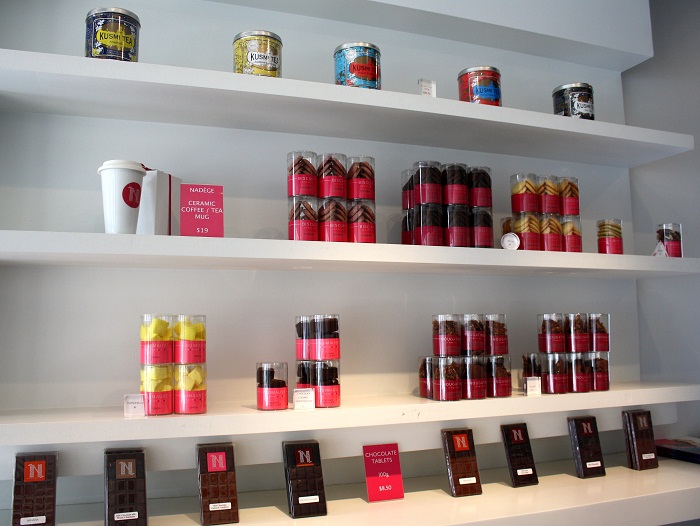 The second outpost of NADÈGE is in Rosendale, on Yonge Street between downtown and uptown, so you can pick up some macarons without going out west.
NADÈGE Patisserie is a must for foodies visiting Toronto and I just hope that Nadège might remember us here in London and open a UK store.  Bring the macarons and we'll bring the crowds!
All photos by Chérie City.