Every city has its up-and-coming art district, but very few can live up to the vibrant, energetic spirit of Toronto's West Queen West.  I met with Betty Ann Jordan, an arts journalist and owner of Art InSite for a tour of most up-and-coming neighbourhood.
Betty Ann is quite the doyenne of the Toronto art and design scene and she knows literally every young creative and entrepreneur on the west side.  Betty Ann was our passport for drawing out gossip and tales about the area, so you're sure to find out some interesting facts that you'd never usually be privy to.
We started our tour at the Gladstone Hotel, a boutique art hotel steeped in history.  Each of the 37 rooms has been individually designed by a local artist and a whole floor has been made into a dedicated gallery space.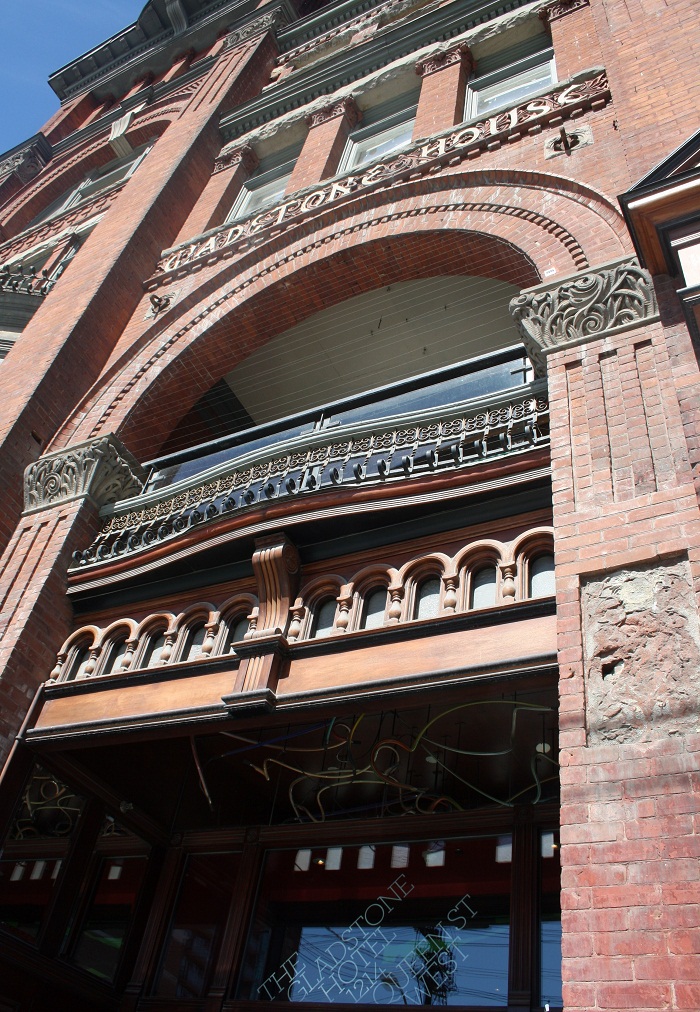 During our visit, the exhibition featured chairs customised by big-name Canadian artists and designers that were to be auctioned off.  The team at the Gladstone is made up of artists and curators who are in charge of the cultural programme and organise their own art happenings around the city.
In the daytime, local creatives come and drink coffee in the delightful Gladstone Cafe and the newly re-opened Melody Bar retains its historical legacy while offering cockails and good food.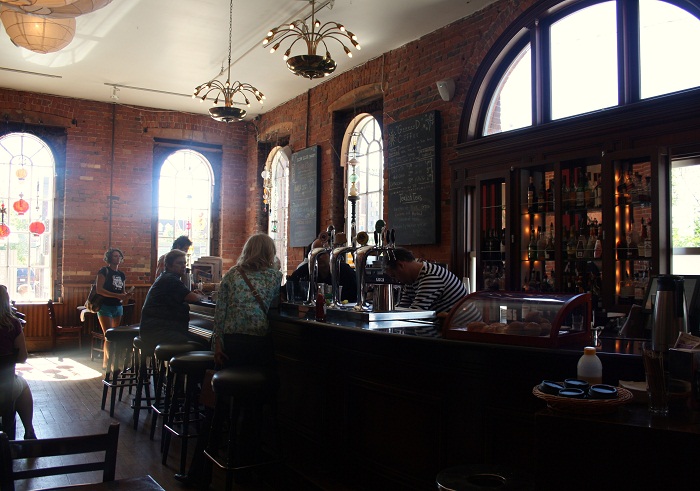 Then it was on to The Drake Hotel, Queen West's second boutique art hotel with a slightly cooler buzz than the Gladstone.  The Drake Hotel is the place to be seen in Queen West, whether it's catching up with friends over a monster brunch of Southern Fried Chicken with Waffles or catching some sun on the Sky Yard roof patio with a glass of Rosemary Lemonade from their grown-up Lemonade Stand.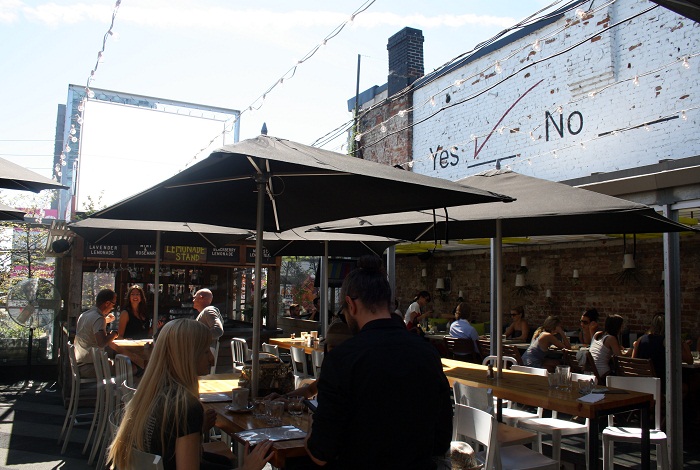 The uber-cool dining room hosts a series of pop up restaurants based on their favourite movies and countries.  When I visited, the theme was Chinatown circa 1940s L.A with a decadent Chinese menu designed by chef Anthony Rose.
The rooms are modern, slick and beautifully designed and the narrow corridors lend to daydreaming about the hotel's illustrious past as a former brothel.  The Drake also has full-time art curators, so you can expect lots of fun surprises and intriguing artwork scattered around the hotel.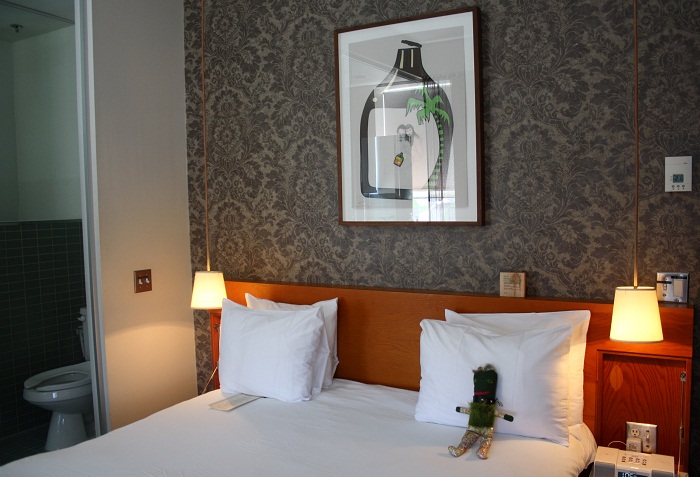 Next door is the Drake General Store, a hip reinvention of the traditional hotel gift shop filled with cool design pieces and kitsch sourced from around the world and an art wall featuring the work of up and coming artists from Toronto.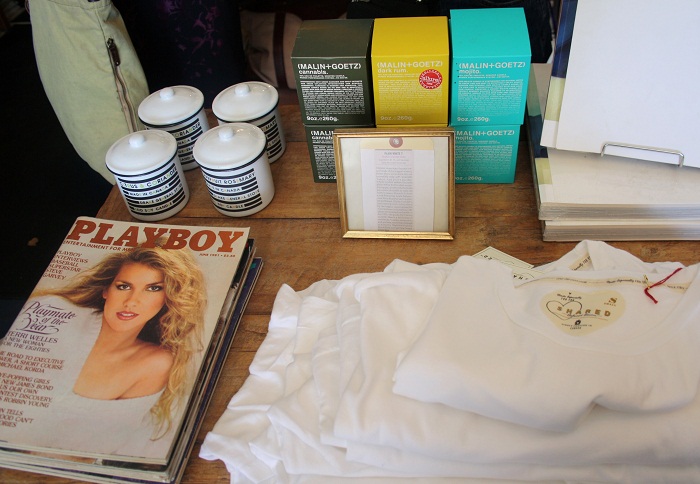 Another Betty Ann insider secret was the graffiti art on the back streets directly behind, which was commissioned by the Drake Hotel.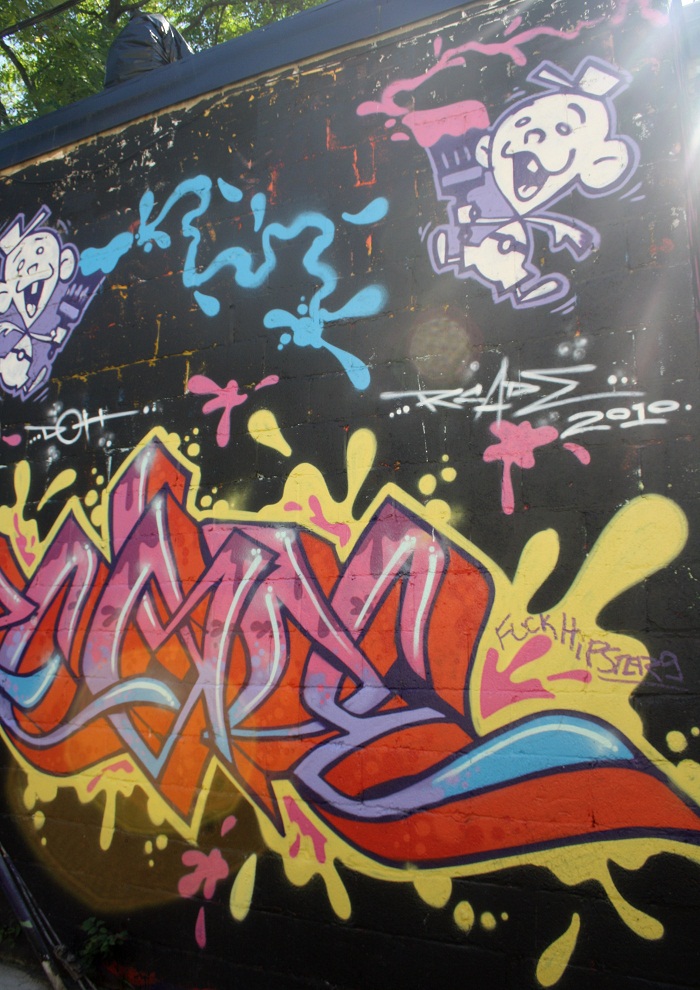 We visited some wonderful art galleries and boutiques along Queen Street West and Betty Ann took us up Ossington Avenue, an up-and-coming street that is making a name for itself away from the increasingly high rent and condos of Queen West.
Read the Chérie City and Betty Ann Jordan guide to the best of West Queen West…
A2ZANE – The handsome and charming Zane was a handbag specialist at Canadian department store Holt Renfrew before setting up his own Queen Street West boutique, so this guy really knows his leather.  He was the first to bring The Cambridge Satchel Company to Toronto and stocks niche brands such as Rebecca Minkoff, Juma, Matt & Nat and Tila March.
Chasse Gardée – Stylist Daniela Bosco's industrial-chic boutique is the place to find womenwear and shoes by niche designers and indie labels.  Brands include Swedish Hasbeens, Kelsi Dagger, Rokin, Finsk, Karen Walker and cool NYC label A Détacher.
Katharine Mulherin Contemporary Arts Projects – Focusing on artwork with a narrative, Katharine Mulherin's three showcase galleries host exhibitions by emerging and mid-career Canadian and international artists.  We saw a fantastic exhibition by Robert Hengeveld concerned with the beauty of artificial nature.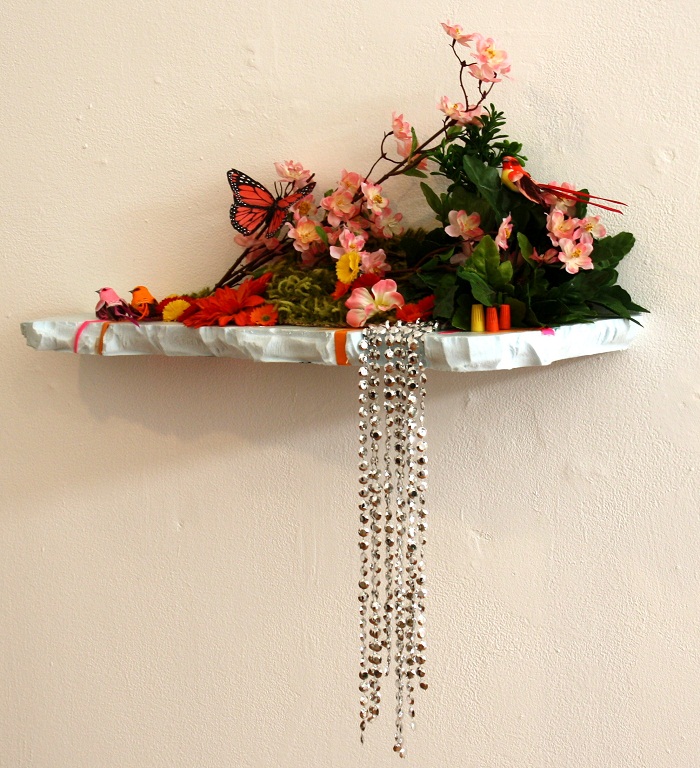 Stephen Bulger Gallery – A chic photography gallery with a private screening room and a petite cafe.  Showing during our visit was the 60th anniversary exhibition of Ruth Orkin's American Girl in Italy.
Sweaty Betty's – Drew Barrymore ditched her after-party to drink with friends at this hole in the wall bar and patio that overnight became the place to be.  They don't do cocktails, period.  Ask for anything more demanding than a whiskey or a beer and you'll be shown the way to The Drake!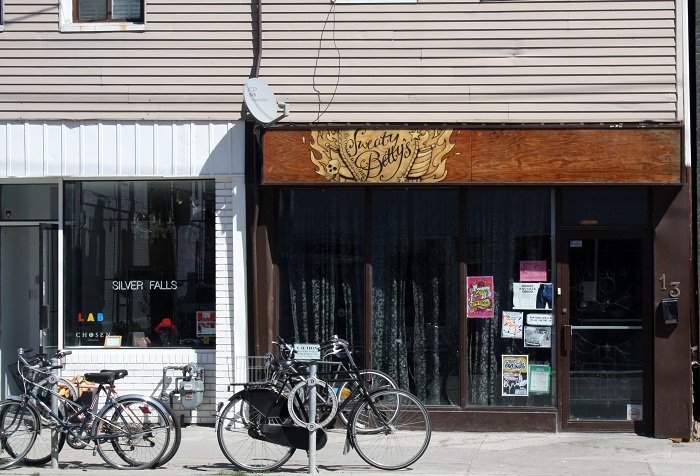 Thieves Boutique – Sonja den Elzen's sustainable collections using natural materials and dyes are seriously covetable without compromise.  Other brand stocked include Heartfelt, Zuzanium and Heidi Ackerman (no, not a Haider Ackerman typo).
If you're coming to Toronto, plan a weekend visit to West Queen West and starting with a brunch on the patio at The Drake or lunch at Union on Ossington.  Then stroll down Queen Street West, visiting the boutiques and galleries, back into the centre of town.
…and you absolutely MUST book a tour with Betty Ann Jordan!
For more info, visit: www.seetorontonow.com and http://artinsite.net
Chérie City was a guest of Tourism Toronto and Kuoni.