Jacob Kimmie returns to Vauxhall Fashion Scout with 'Rhapsody', inspired by religion and the decorative opulence and restrained sexuality that is entwined.  The stunning collection includes sheer monochrome, digital prints, full tulle skirts and of course, his signature bridal pieces.
He began the show with a sense of subtle, dark seduction that would continue through the whole collection.  A slim-fitting black midi-length dress with cropped sleeves featured vertical mesh panels that revealed the contours of the body – an intelligent baring of the flesh.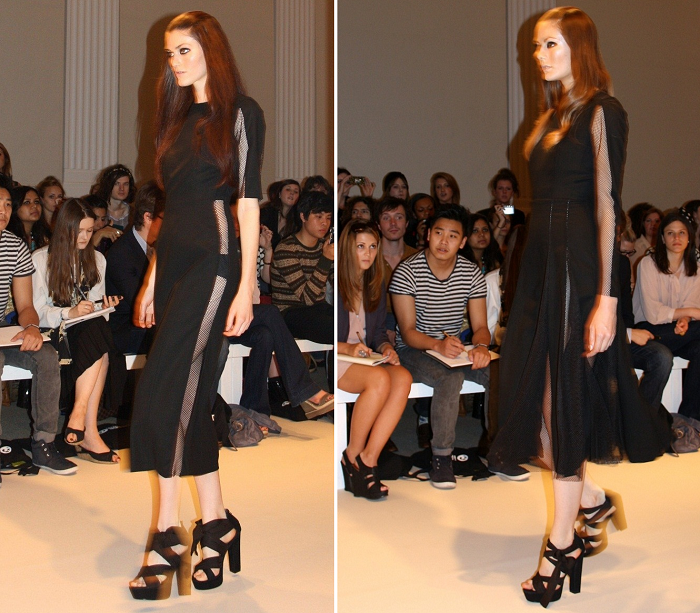 Mesh and tulle full skirts, slim pencil skirts and black or cream palazzo pants were worn with sheer high-collared chiffon blouses with delicate ruffles.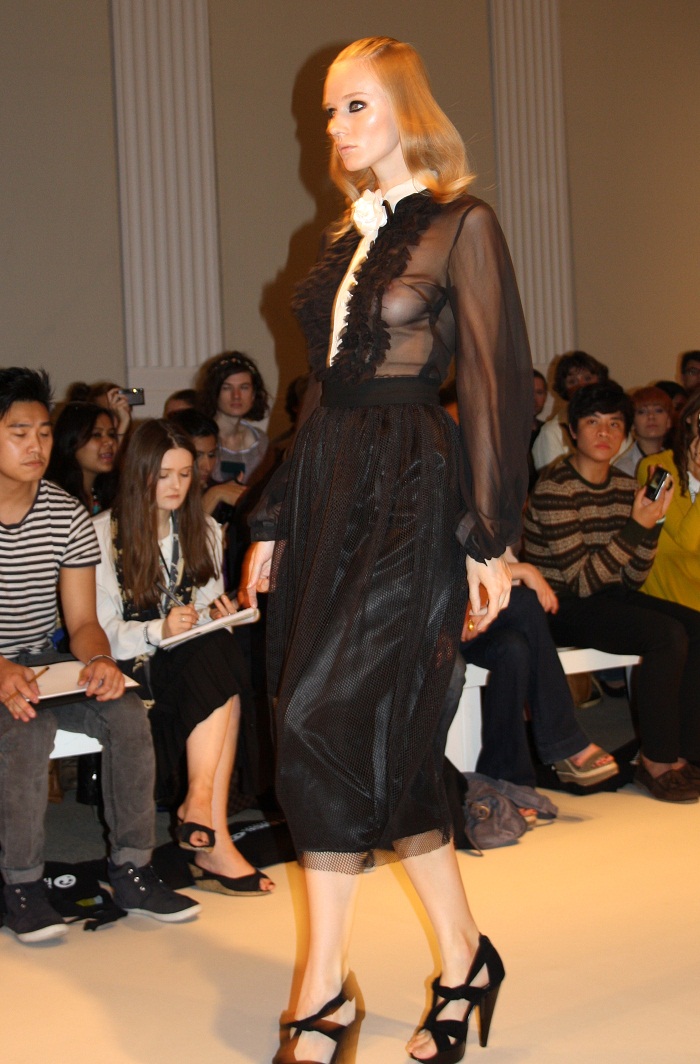 A black satin dress that was reminiscent of those worn at a conservative communion was styled with a simple black veil and diamond crucifix – a striking, slightly eerie image.
The style of this simple dress with a light veil was continued but with an eye-catching dove print on the skirt – another religious symbol.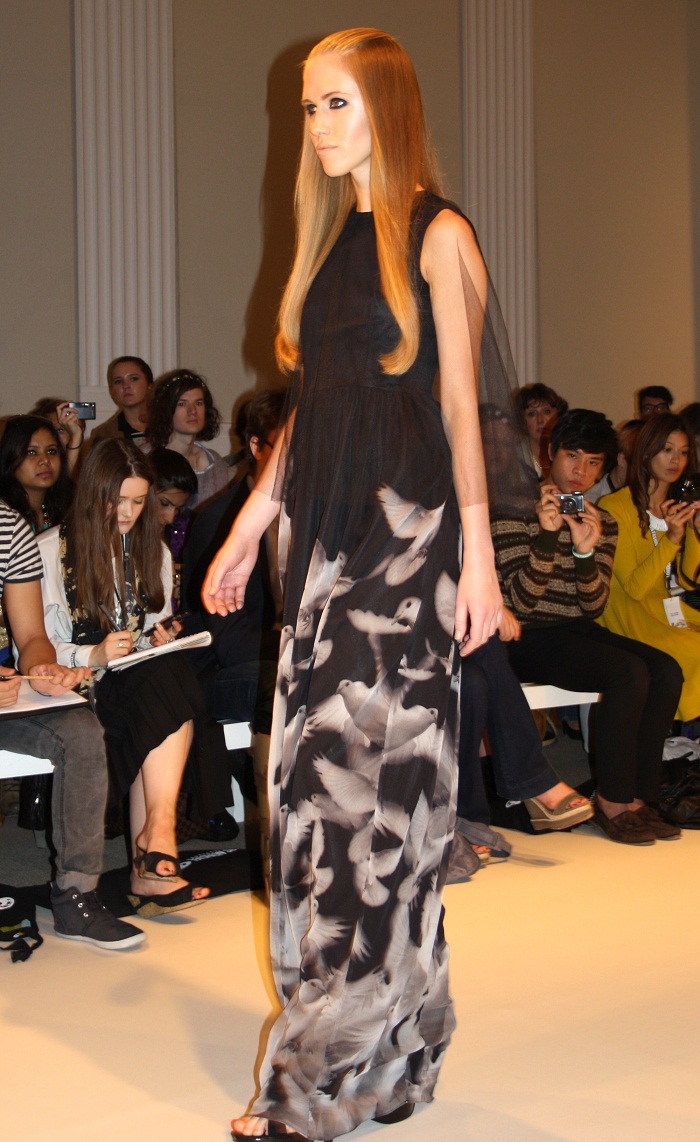 I couldn't help noticing that the statuesque, mesmerising black models were sent down the runway in succession wearing garments from the same series.
A minor detail if we were talking about any other designer, but given the influence of Jacob Kimmie's formative years spent in apartheid South Africa and the political context of his work, it's possible that this was a conscious statement tied in closely with the concept of the collection.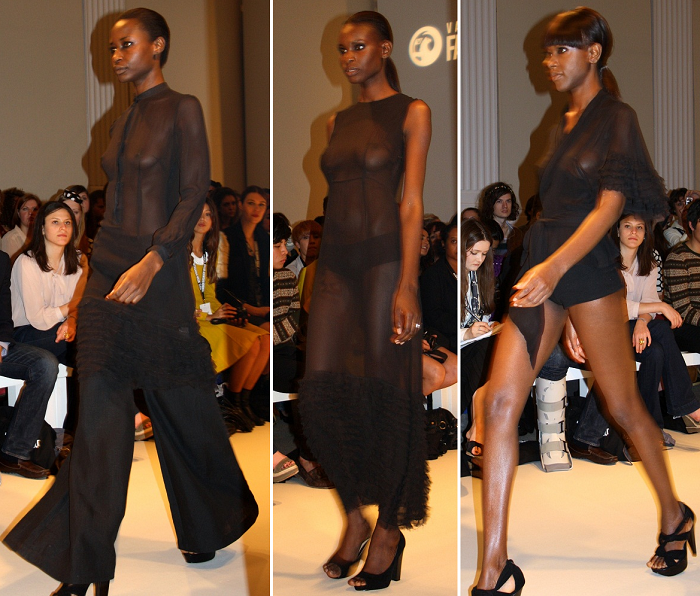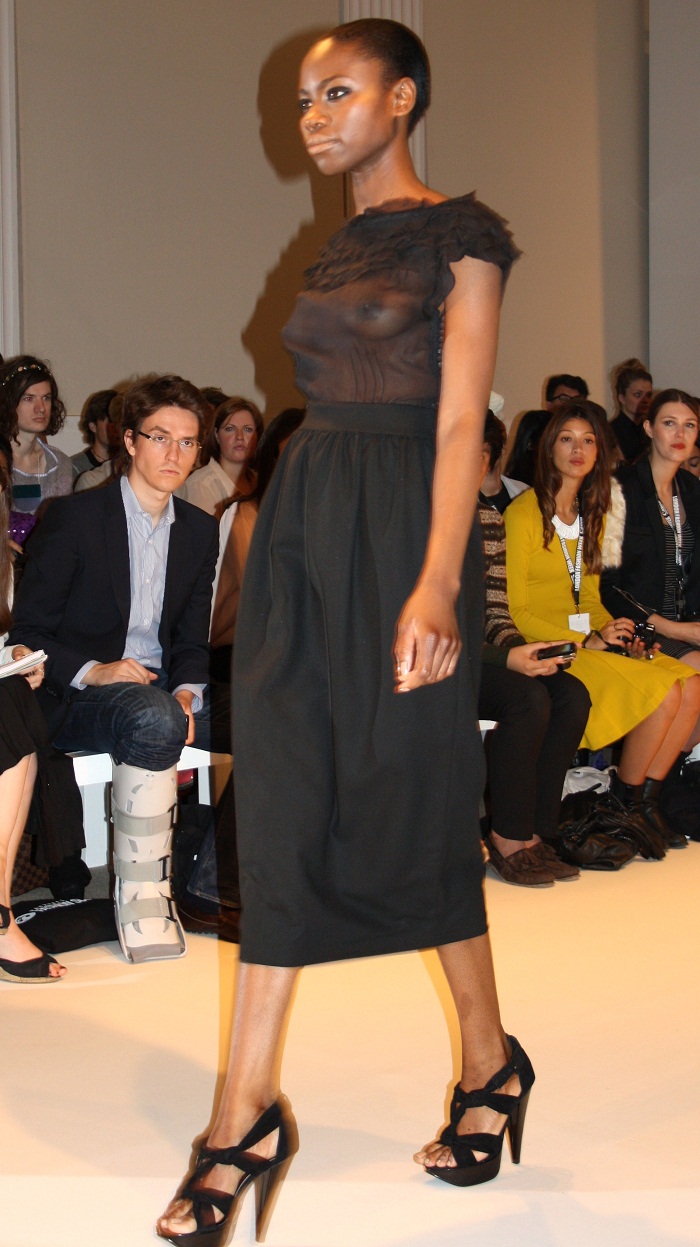 Long sheer chiffon dresses, mere whispers of fabric, had a ghost-like movement and featured stunning digital prints in shades of black and grey, with one in a palette of soft reds – reminiscent of Ungaro at its best.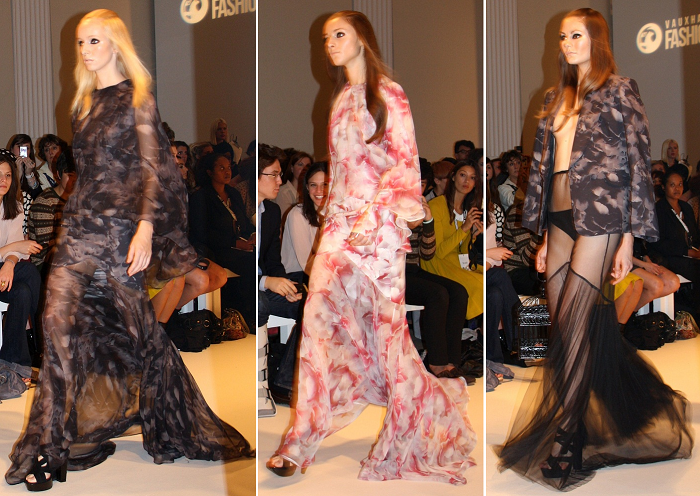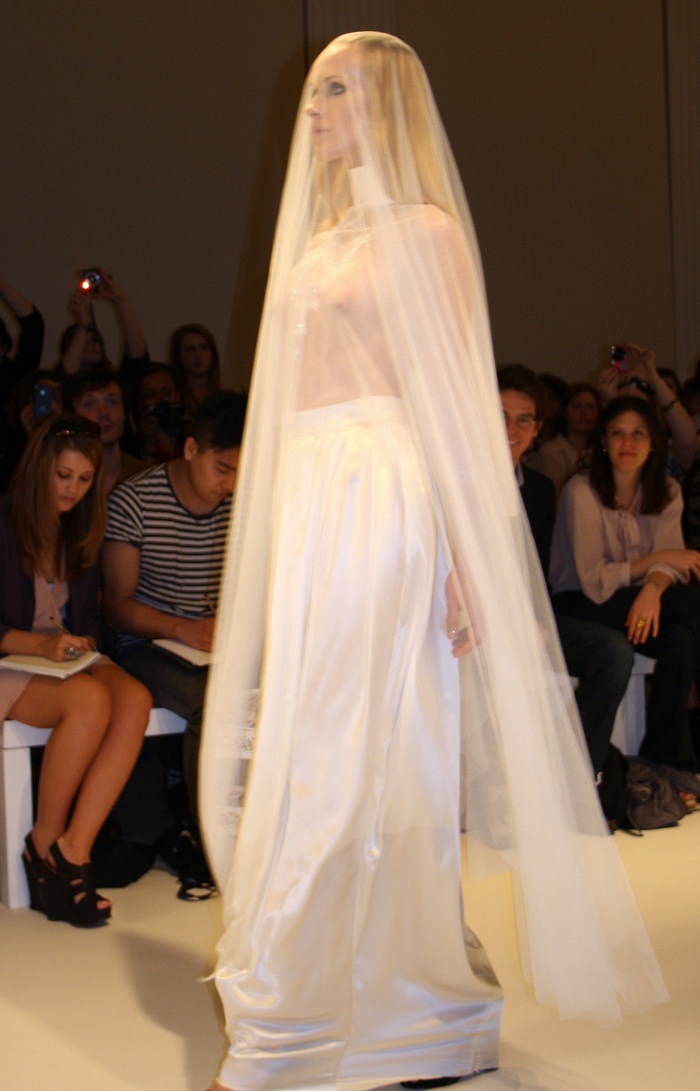 Jacob Kimmie's Spring/Summer 2012 collection is a much more wearable than his earlier intricate, demi-couture laser-cut pieces and the silhouettes are more feminine than his avant-garde Autumn/Winter 2011 collection.
Perhaps this move towards a slightly more commercial, yet still edgy look could make Jacob Kimmie's collections accessible to a wider audience and gain him the recognition that he truly deserves as one of London's most talented, technically brilliant designers.
For more info and to see previous collections, visit: www.jacobkimmie.com
All photos by Chérie City.