The Fairmont Royal York in the heart of downtown Toronto is a buzzing hub of activity during TIFF – Toronto International Film Festival.  Actors, film-makers, agents and press rub shoulders in the elegant lobby and the suites and conference rooms are often booked for interviews and industry events.
The Fairmont Royal York was the glamorous base for TIFF adventures while I was in Toronto and it was conveniently located just a few blocks away from all of the host venues – TIFF Bell Lightbox, Roy Thomson Hall for the red carpet galas and Scotiabank Theatre for press and industry screenings.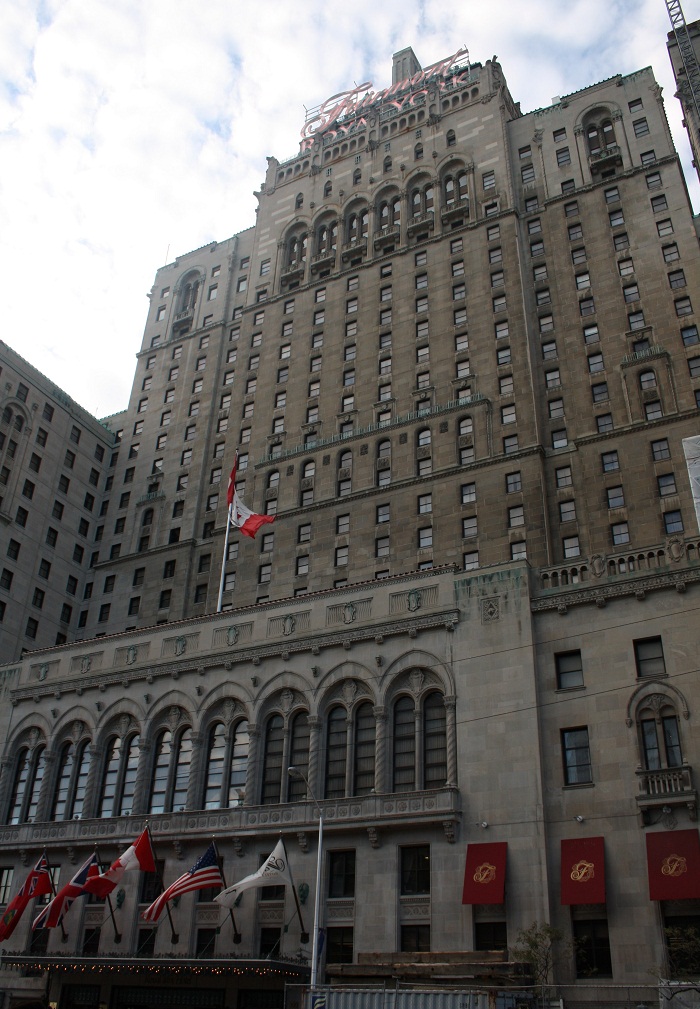 Toronto's landmark hotel, The Fairmont Royal York has always had a leading role in the film industry – as a resting place for the stars and as a filming location for a number of films, such as Cinderella Man and Serendipity.
A film industry secret is that New York scenes are often filmed in Toronto (cheaper and easier to co-ordinate), so over the years, The Fairmont Royal York has doubled as The Plaza, the Waldorf Astoria and even the White House.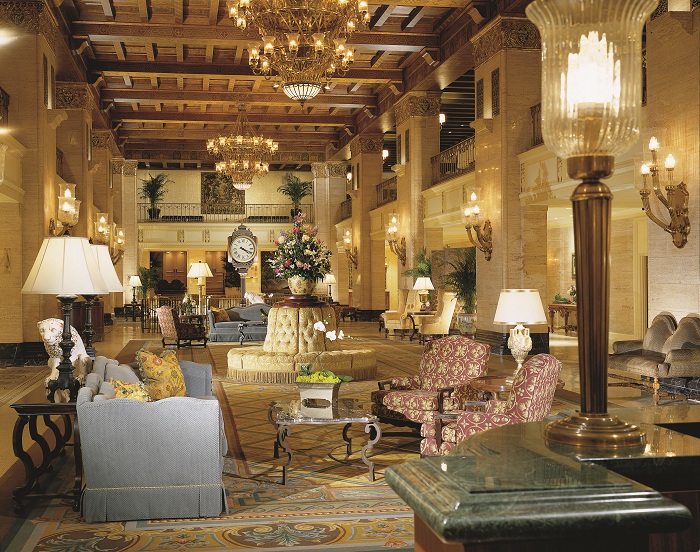 Legendary guests over the years have included Winston Churchill, Cary Grant, Morgan Freeman, Drew Barrymore, Dolly Parton, Mohammed Ali, Tina Turner, the Olsens and many more.
The Fairmont Royal York has even hosted three generations of British royals and when the Queen visits Canada, it is said that she books the top five floors for her stay.
For four nights, I stayed in a Fairmont room with a Queen-size bed on the fourth floor.  Decorated in a rich, classic colour palette with dark wood tones, the room was traditional, spacious and very comfortable.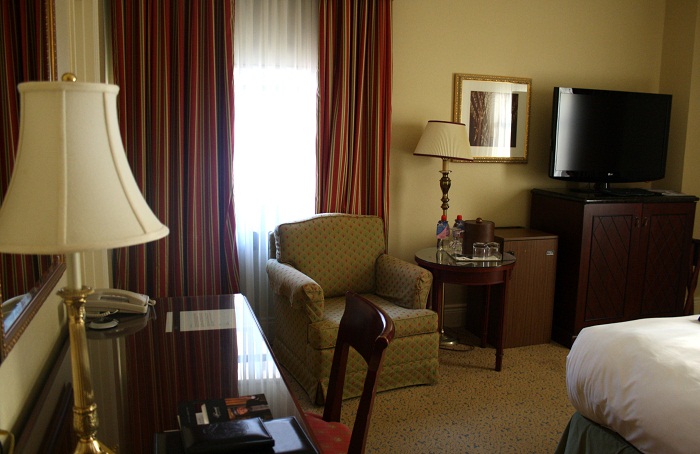 It boasted a huge LCD TV placed conveniently in front of the bed, a well-stocked minibar and a Mr Coffee machine with freshly ground coffee and a selection of Fairmont teas.
The queen bed was extremely comfortable and soft with crisp linen and plenty of plump pillows.  Along with the powerful air conditioning, this made for a long, peaceful sleep – perfect for getting over jet-lag.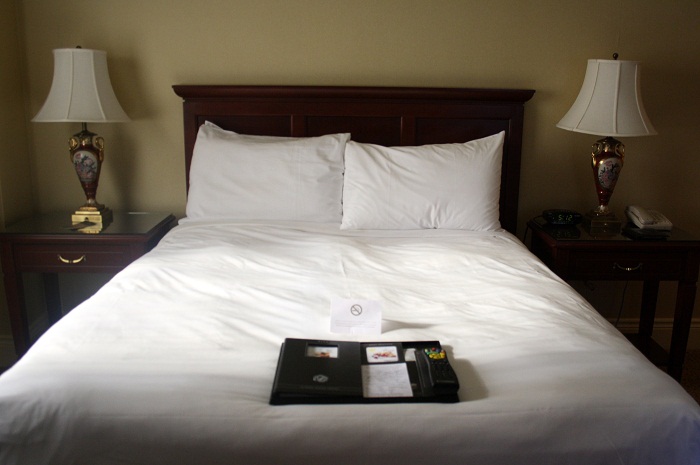 To avoid internet charges in your room at Fairmont Royal York, just join the Presidents Club before you book and you can benefit from free internet for the duration of your stay, priority check-in and hotel service discounts.  It's free to join and you can apply quickly online – a perk for those in the know.
The beige marble bathroom was a good size with a bath-shower and featured Miller Harris Citron Citron amenities (including conditioner), plenty of fluffy towels and a neat little bundle of three face cloths.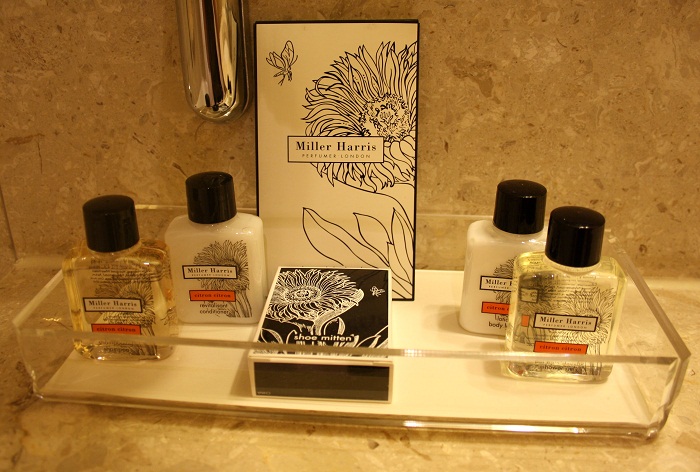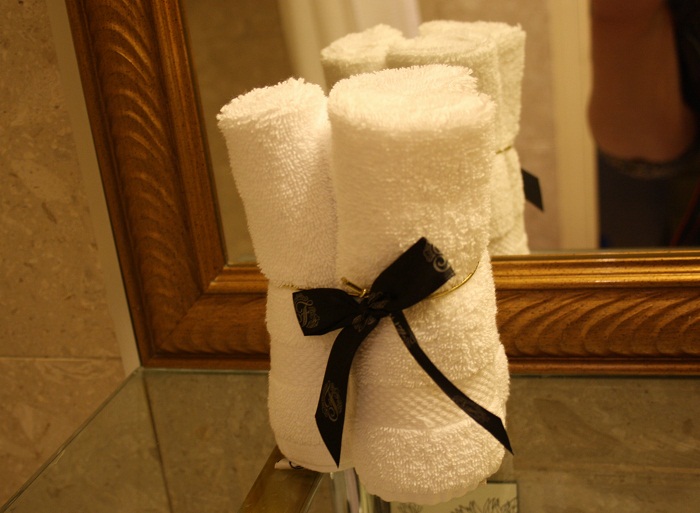 After settling into my room, I was welcomed with a board of local Ontario cheeses and a bottle of Fairmont Cuvee Royale Cabernet Merlot from an estate in Canada.  The generous plate of cheese were delicious and the perfect welcome gift, as I was rather peckish after a whole day of travelling.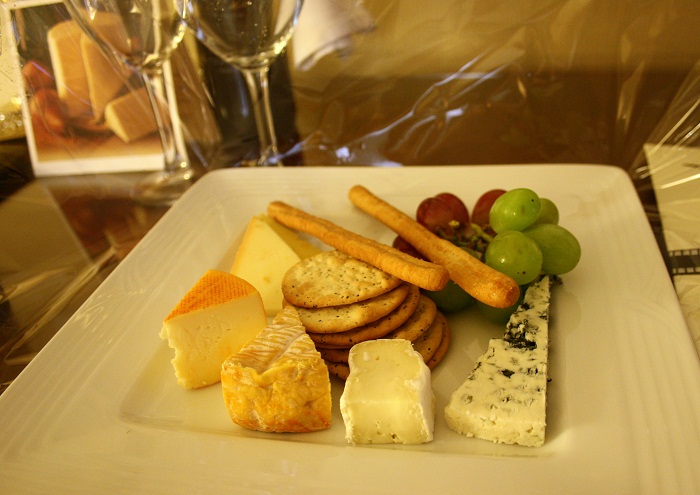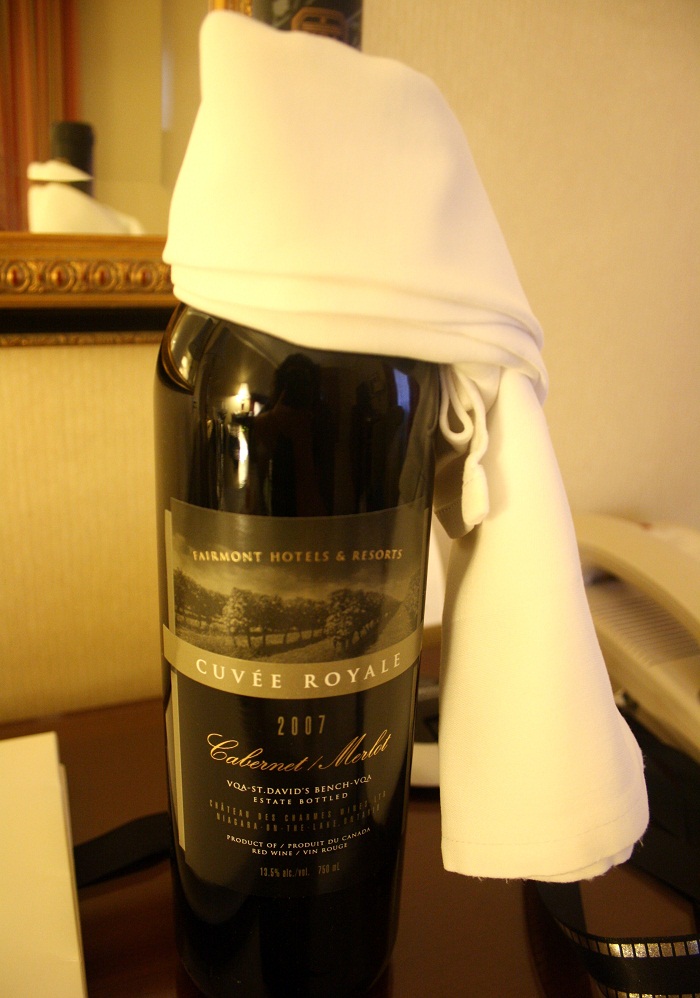 As soon as I checked in, I went for a swim in the lap pool to relax and re-energise after the long flight to Toronto.  I could have lazed in the cosy whirlpool all evening, but there was also the sauna and steam room to try.
The fitness room was very well-equipped and if you're feeling sporty, you can take advantage of Fairmont Fit during your visit.  Just notify the hotel of you dress and shoe size and they will have a gym kit and trainers, courtesy of Adidas, ready for your arrival.
A highlight of staying at The Fairmont Royal York was the incredible breakfasts.  As I discovered on my first trip to Canada – skiing in Banff – the Canadians sure know how to do breakfast.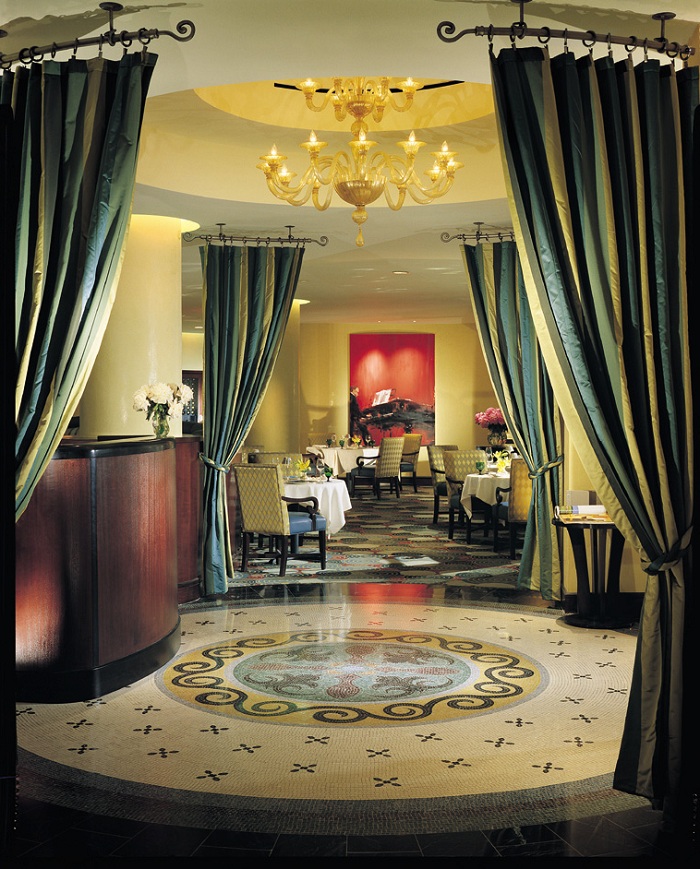 Each morning I went down to EPIC restaurant and chose my breakfast from the extensive hot and continental buffet.  Chefs were on hand to cook eggs however you want them and each day there was a choice of French toast with berries, pancakes with maple syrup, crepes Suzettes and waffles.
I loved the idea of having Eggs Benedict served as part of a buffet and was rather partial to the Fairmont blueberry cake, but there are plenty of healthy options, including fresh sliced fruit, yoghurt and hot granola.
The Fairmont is a real destination hotel and has a number of dining options, including fine dining by chef Timothy Palmer at EPIC, teppanyaki at Benihana Japanese Steakhouse, lunch and take-out at York's Deli & Bakery, pub meals at Piper's and film-inspired cocktails at the Library Bar.
On the basement level is the Avenue, where you can find a convenience store, a newsagent, boutiques and a hotel spa and salon, which even caters for a quick vacation nip and tuck!
The Avenue actually leads on to the subway, so you can escape the morning rush hour road traffic and just get on with your journey.
Other unique features of the Fairmont Royal York are the beehives and herb gardens on the rooftop, providing the hotel kitchens with the freshest local honey and herbs.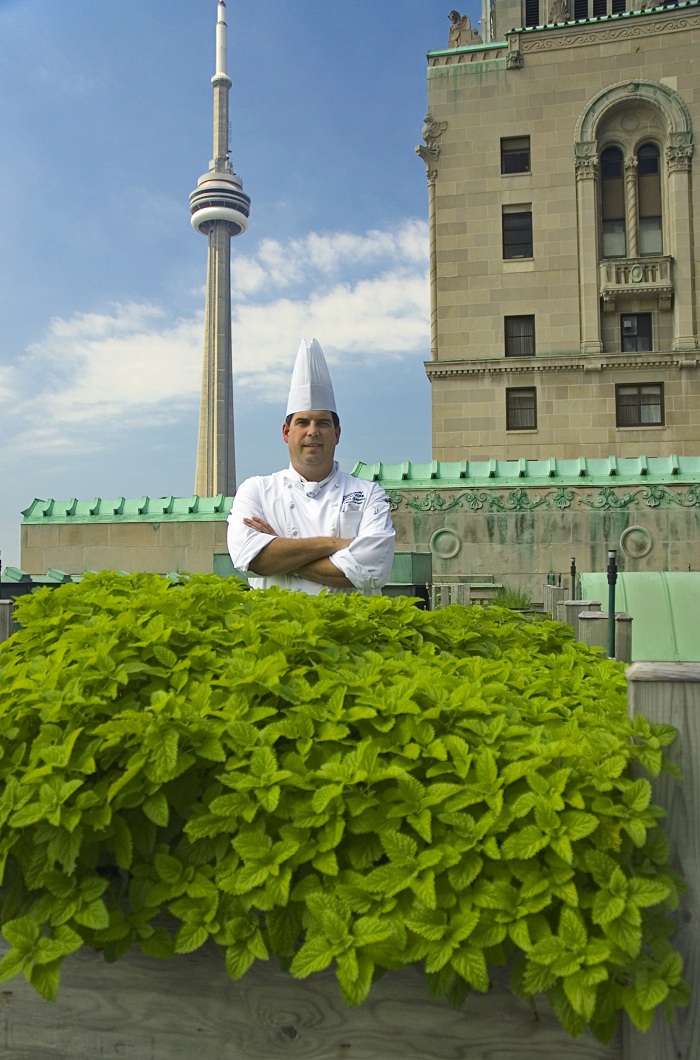 As with many expansive, historic hotels, there are some areas that could do with a bit of sprucing up, but this adds to the romantic faded glamour of the hotel.
If you're not attending TIFF and are coming to explore the city, the Fairmont Royal York is located very close to the CN Tower, Union Station and St Lawrence Market, making it the perfect base to see the best of Toronto.
Kuoni (01306 747008/www.kuoni.co.uk) offers 3 nights at The Fairmont Royal York, Toronto, in a Fairmont room on a room only basis, including flights with Air Canada from Heathrow.
Prices for 2012 from £910 per person based on two sharing.  For more information on Toronto, visit: www.seetorontonow.com.
Chérie City was a guest of Kuoni and Tourism Toronto.
Photos: Chérie City and Fairmont Royal York.