Caudalie is one of my long-term favourite skin care brands and my first introduction to the brand was once again, my chic Parisian friend, who kept a bottle of the Beauty Elixir in her make-up bag.
In awe of the secret 'know how' that French girls always seem to have, I picked up a Beauty Elixir spray on a trip to Paris and continue to use it today.  Used by Queen Isabelle of Hungary (a presumably radiant creature with invisible pores), Beauty Elixir instantly refreshes the skin, tightens pores and helps to set make-up.
In the pursuit of extra radiance, I tried out the new Caudalie Vinoperfect Cell Renewal Night Cream (£38) and Caudalie Vinoperfect Enzymatic Peel Mask (£29).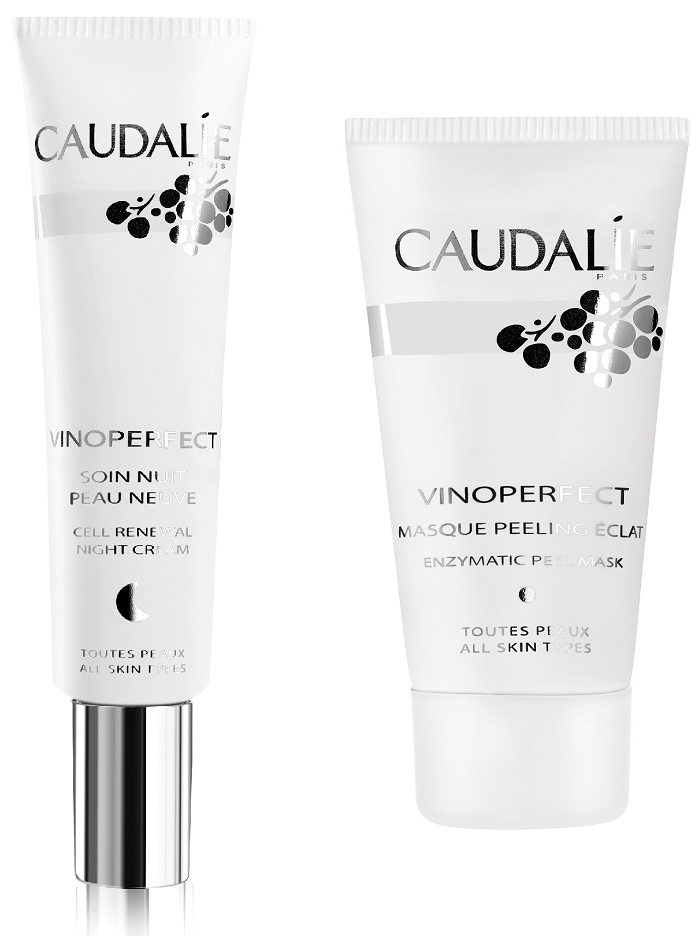 Both newly-formulated products contain a high concentration of Viniferine (the patented vine extract) that works with a 'smoothing bio-peeling' complex of papaya enzyme and glycolic acid to gently exfoliate the skin and reveal radiance, while hydrating with grape-seed oil and Hyaluronic acid.
They are suitable for all skin types, addressing concerns for each type, and help to deeply detoxify, renew skin, and eliminate dark spots.
The night cream has a medium-rich consistency and once massaged into the skin, I could feel an abundance of hydration, leaving my skin feeling plump and dewy.  In the morning, my skin felt comfortable, nourished and calm.
The enzymatic peel mask had even more significant, surprising results.  I applied the mask for ten minutes in the evening and followed with the night cream.  In the morning, my skin not only felt smoother, but it was a lot more even and had noticeable radiance.
My skincare performance standards are high, especially when it comes to claims from mid to high end brands, so to see such outstanding results from the mask was an absolute delight.  I've been using it twice a week now and have made it part of my regular routine.  Caudalie just got even better!
For more info, visit: www.caudalie.com/uk