Do you ever go to a hotel restaurant if you're not staying there as a guest?  Apart from the London landmark eateries, it's fair to say that many hotel restaurants get overlooked.  This would be a huge mistake for foodies as HUNter 486 at The Arch London is a real delight that you wouldn't want to miss out on.
A mix of rustic Italian and Scandinavian design, HUNter 486 has a cool refectory vibe with copper pans overhead, wooden logs and bottles of Lorina pink lemonade on show.  During the day, it feels like a Soho House outpost and at night, it's a bit more intimate and buzzy.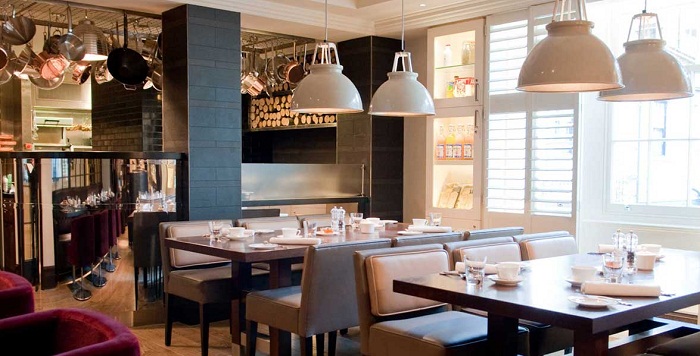 After a long afternoon of strolling around town, Maman Chérie and I were ready to unwind with some good food – the bonus being able to roll from table to bed.
We were shown to a cosy spot next to the window that overlooked a pretty cobbled mews with twinkling street lights.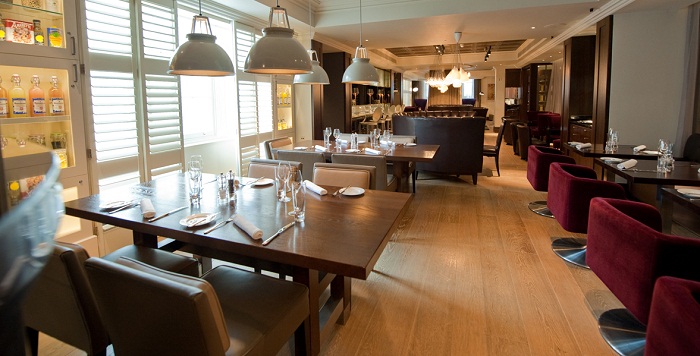 We spotted the chefs baking fresh bread earlier in the day, so we were looking forward to trying it out at dinner.
We were served three artisan bread rolls – flavoured with sunflower seeds, crush tomato and herbs or caraway seeds – with butter and olive oil.  They were absolutely delicious and piping hot – a great start to the meal.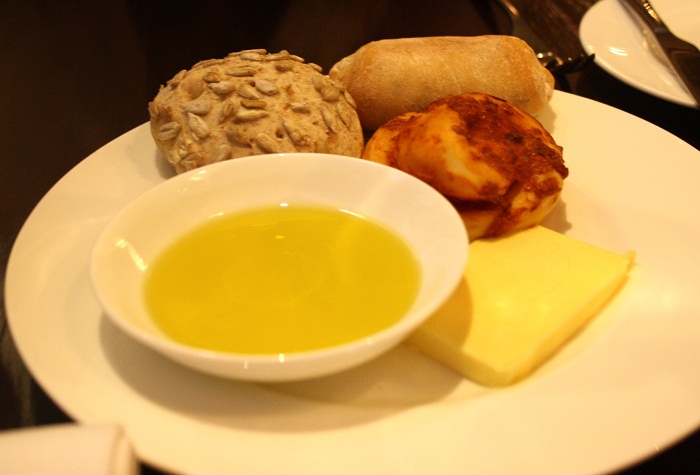 We both started with English Asparagus with Hollandaise (£9.50), which was an absolute delight.  The asparagus was fresh and bursting with flavour and came with a buttery, rich hollandaise.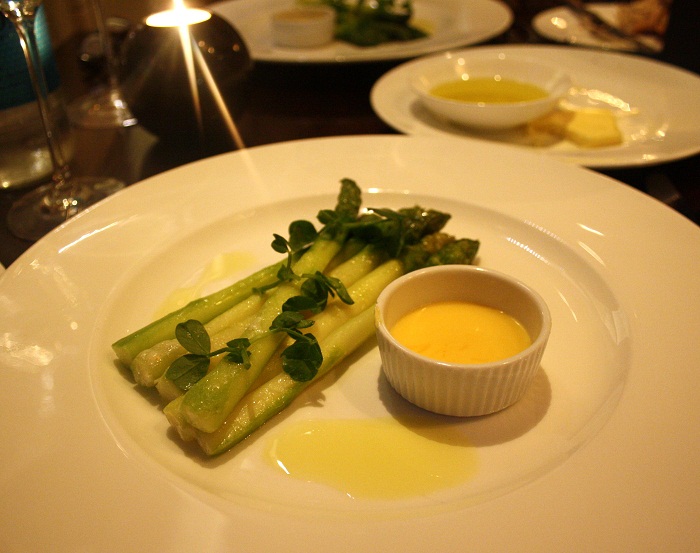 I was tempted by the woodfire pizzas, but for ultimate indulgence, it had to the 10oz Rib Eye with Fries (£27.50).  The steak was succulent, nicely charred and juicy inside – cooked perfectly medium, as requested.  The fries were thin, crispy and plentiful, served in a silver cone.
Following the hollandaise with Béarnaise sauce probably wasn't the best idea for the waistline, but I didn't regret it, as the Béarnaise was so incredibly delicious, with fresh tarragon and fine shallots.
While my steak and fries was all about a classic done exceedingly well, my mum's main course was a carefully-constructed culinary masterpiece.
She ordered the Pan roasted chicken and mushroom boudin with sautéed red pepper, broad beans, potato fondant and cauliflower purée (£15.50).  The roasted and rolled chicken filled with rich mushroom stuffing was succulent and full of flavour.  The accompaniments perfectly complimented the meat and the presentation was exquisite.
For dessert we wanted to go light, so mum ordered a scoop of apricot and strawberry sorbet, served with fresh fruit and a pistachio wafer.  The home-made sorbets were exceptionally good – refreshing and not overly sweet.
I ordered the Baked Alaska (£7.75), which came doused in a shot of rum.  The combination of moist chocolate orange sponge and the rum worked well and the meringue was exceptionally light and fluffy.  It was a tiny bit on the small side – not that I could cope with anything bigger, but if you had visions of a mountainous Baked Alaska, you might be left wanting more.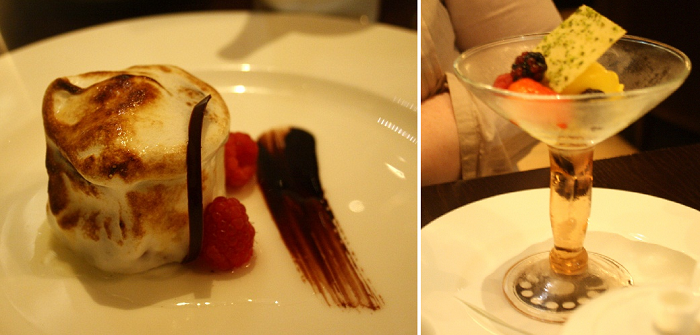 We didn't order wine with our meal, so we didn't fall asleep at the table, but I couldn't resist ordering a glass of Muscatel with my dessert.
At the end of the meal, we were offered a plate of home-made petit fours served on a grandiose gold tray – the salted caramel truffle was my favourite.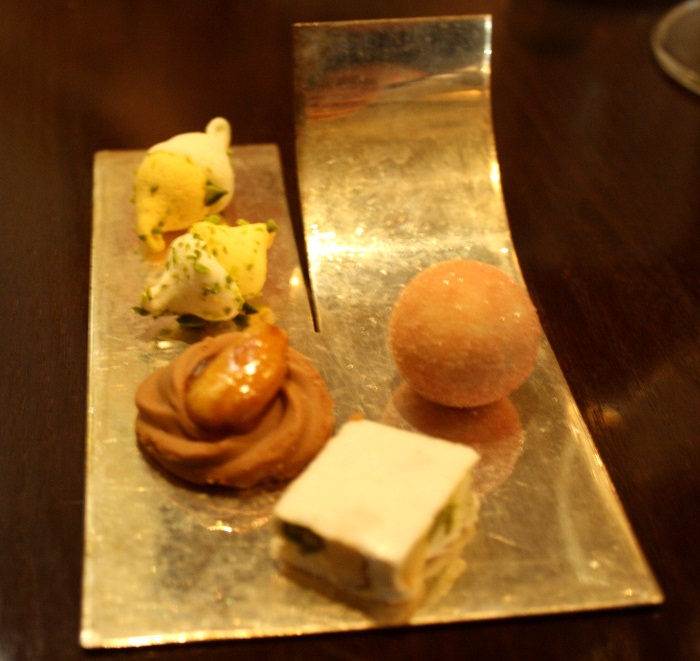 The staff at HUNter 486 were so incredibly lovely and rather dashing, I think Maman Chérie will agree!  They took the time to explain the menu, chat about the suppliers and casually ask if we enjoyed our courses – but not in an annoying, overbearing way.
HUNter 486 really is a hidden gem and one of my favourite restaurant finds this year.  I have a feeling their stone-baked pizzas could be another well-kept secret, so I'll give them a try and report back!
For more info and menu, visit: www.thearchlondon.com
Cherie City was a guest of HUNter 486 at The Arch London.
Photos by Cherie City and interior shots by The Arch London.