Marble Arch is a part of Central London where you'd expect a cluster of uninspiring tourist-orientated chain hotels, rather than a chic luxury boutique townhouse hotel.
Opened just last year, The Arch London is part of London's growing trend of stylish townhouse hotels – in good company with Soho's Dean Street Townhouse, The Zetter Townhouse in Clerkenwell and the more established Flemings Mayfair.
Townhouse hotels have become a popular accommodation choice in London due to their charm, personal approach to service and their cool juxtaposition of contemporary style with period features.
Tucked away on a quiet residential street, just a few minutes walk from Marble Arch, The Arch London is an elegant 82-bedroom Georgian townhouse hotel.  On entering, the stresses of the city float away are you surrounded by eye-catching artworks by emerging British artists.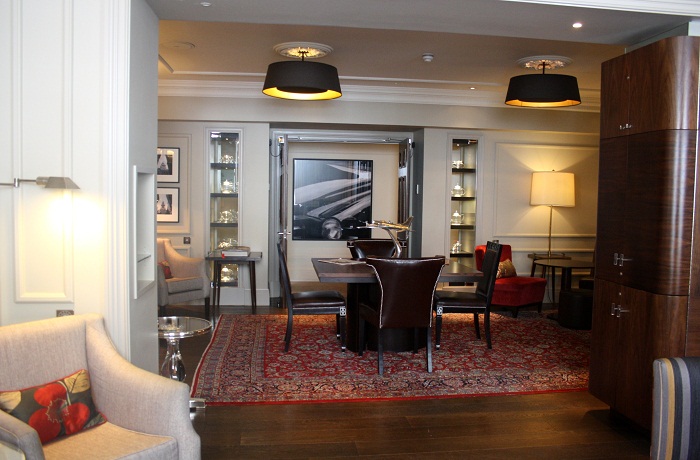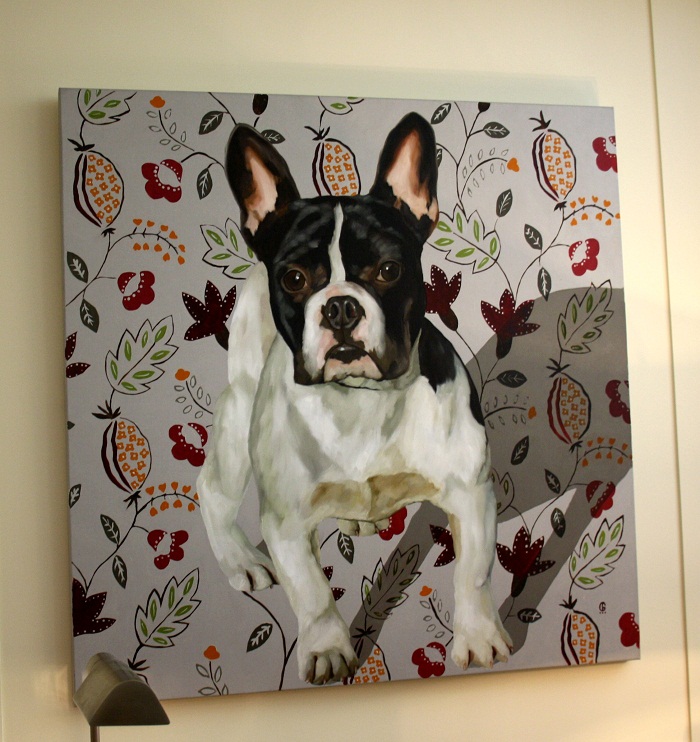 The Arch London has a buzzing atmosphere that centres around HUNter 486, an open-plan kitchen and dining room with leather banquettes and rustic refectory tables, which takes its name from the 1950s district dialling code for Marylebone.
HUNter 486 also comprises an adjoining cocktail bar with Philippe Starck bar stools and a Salon de Champagne featuring a Champagne Graffiti ceiling by award-winning illustrator Sara Fanelli, emblazoned with quirky anecdotes.
My favourite spot at The Arch London is the Martini Library  – a cosy literary den where you can curl up with a Taschen coffee table book in front of the fireplace and get lost for a few hours – and perhaps order one of their signature Earl Grey MarTEAnis.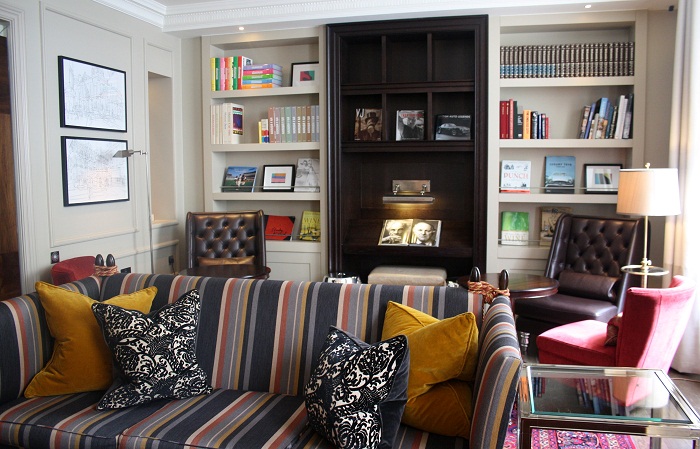 The Arch London has nine suites, three of which have outdoor terraces.  I stayed with Maman Chérie in a Four Poster Junior Suite on the ground floor, overlooking the front street yet camouflaged by some well-maintained topiary.
It was beautifully designed with a stunning blend of traditional and contemporary, high ceilings and original period features.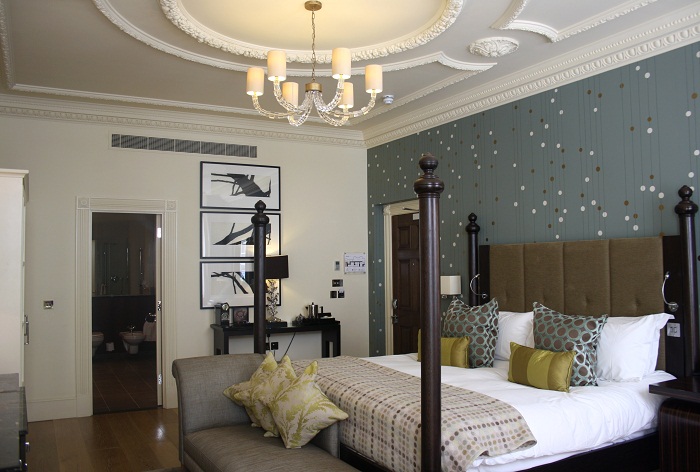 The colour scheme of grey-blue, mink and chartreuse with dark wood was kind on the eye and centred around the striking feature wall.  A rebellious pink striped velvet armchair, which I adopted for the stay, raffishly broke up the colour unity, in a kind of 'don't try this at home' way.
Every piece of furniture and artwork in our room had been carefully chosen and the attention to detail was unbelievable.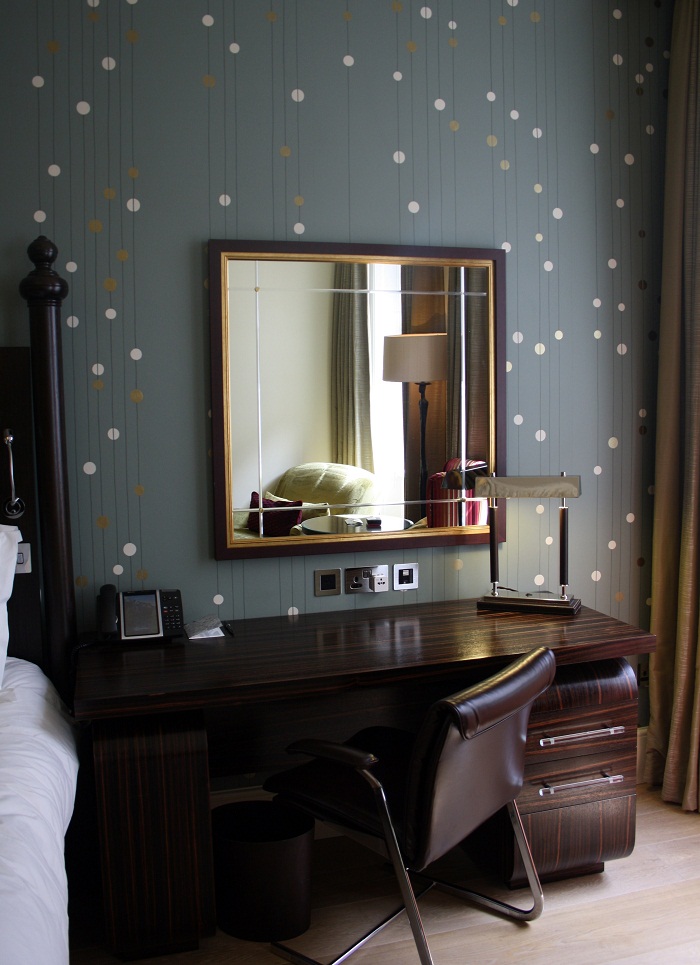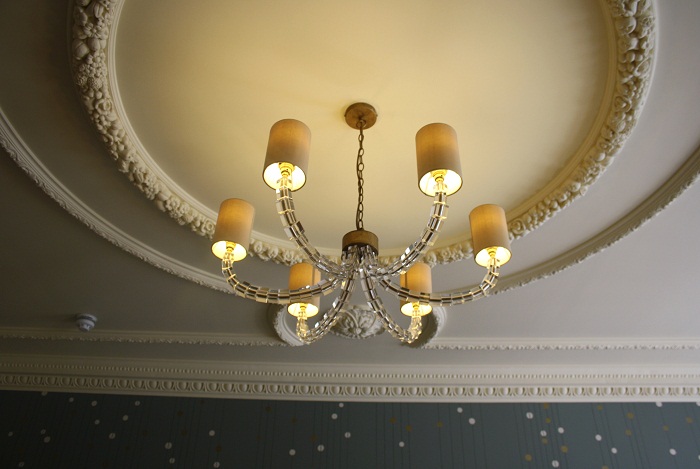 High-speed wifi is complimentary and guests can help themselves to full-size soft drinks from the minibar (free of charge).  Add to that full Sky HD, an iPod docking station, CD/DVD player and an in-house film library 'Best Oscar' movies from the last 50 years, and you'll never want to leave your gadget-filled room!
Far from the average tea and coffee making facilities, The Arch London provides a Nespresso machine with a choice of coffee capsules and a selection of Jing teas, all served on monochrome lacquered trays with a Burleigh china tea pot and sleek espresso cups.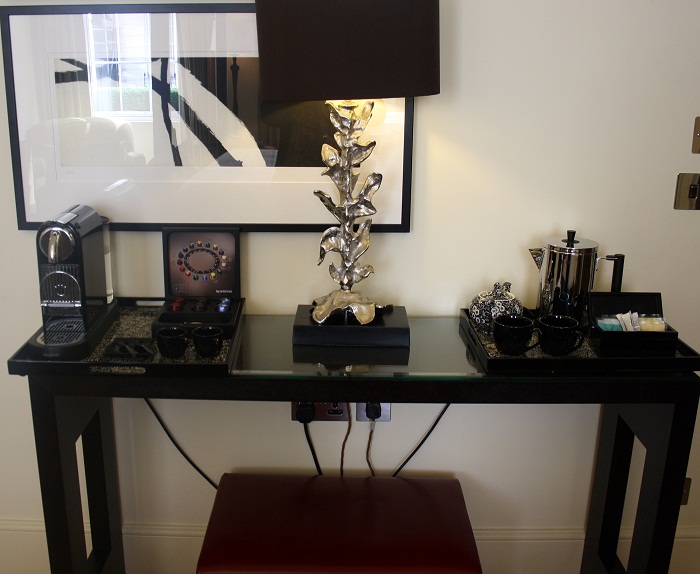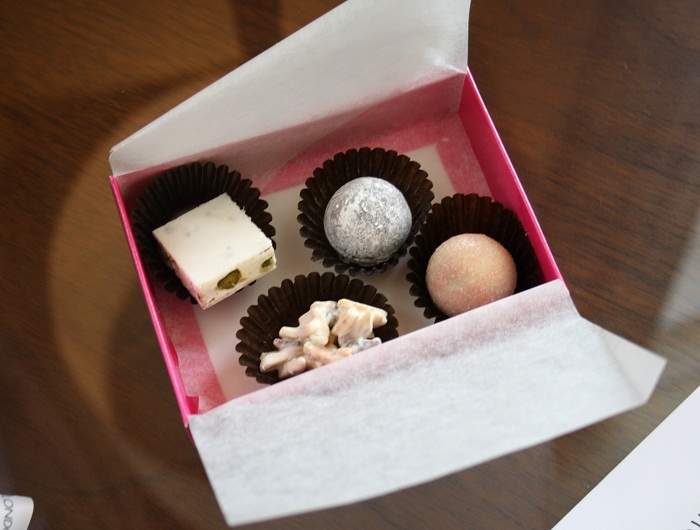 The bathroom was breathtakingly huge and a haven of indulgence.  Designed in black marble and white tiles, the bathroom boasted a wall-to-wall mirror, double sinks, walk-in shower and the ultimate luxury – a TV over the bath.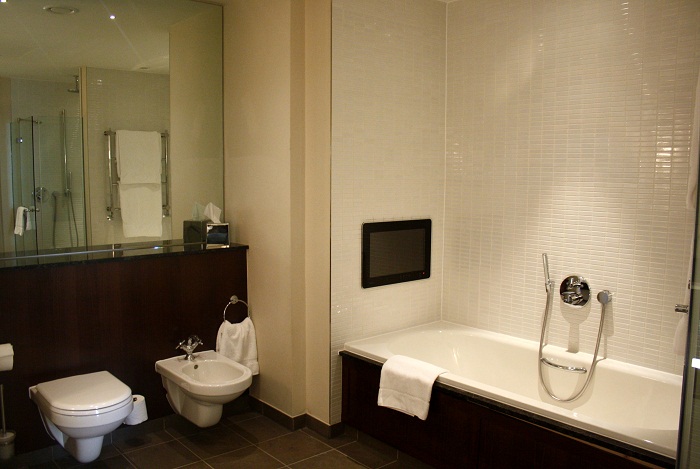 We were given plenty of big fluffy towels, bathrobes and a full set of bathroom products by MALIN+GOETZ and extra bottles in the shower.  You know a hotel has got it right when the bathroom is just as exciting as the room.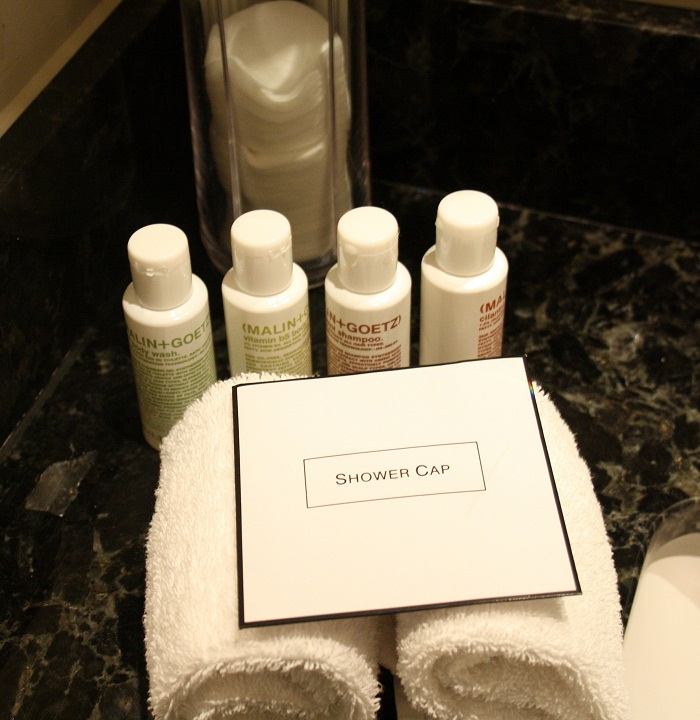 In the afternoon, we had a wander around Selfridges and Bond Street and finished the evening with a long dinner at HUNter 486, but more about that later.  I shut myself away in the bathroom for an hour or so watching The Fresh Prince of Bel-Air in the bath with a free Diet Coke from the minibar – absolute bliss!
The bed was insanely comfortable and so high that I had to hop right up to get in.  Even though our room was overlooking the main street, there was no noise at all, so a good night sleep was had by all.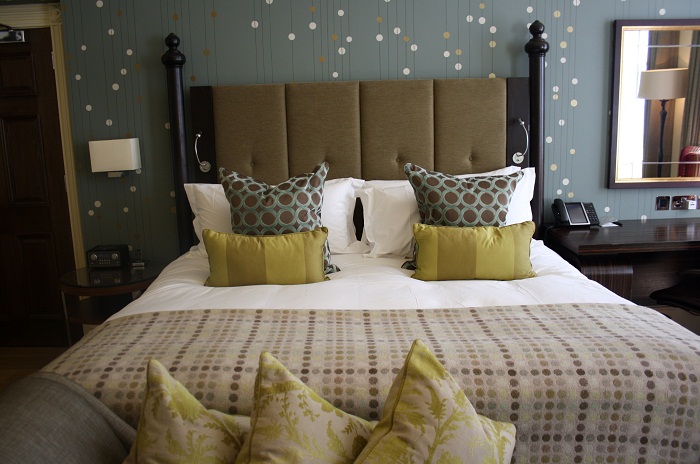 In the morning, we ordered the Full English tray to be delivered to our room.  The mini pastries were excellent, but the coffee arrived lukewarm and the meat section was missed off our trays.
We could have phoned down and I imagine the staff would come running with the missing items, but in fact we were quite pleased to have a slightly more modest breakfast after huge dinner the night before.  The quality of the breakfast was excellent and a few tweaks with the serving accuracy would make it spot on.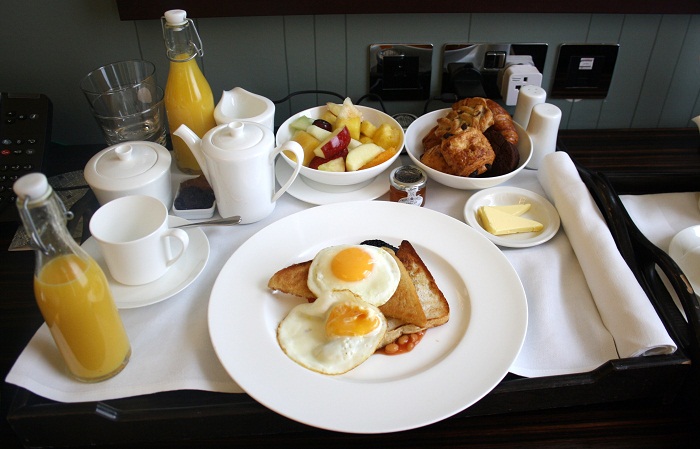 Every tiny corner of The Arch London has been meticulously considered and you can tell that the owners delight in creating the most memorable stay for guests.  Rather than an ostentatious show of luxury, The Arch is all about personal service, generous offerings and cultural touches that make you feel at home, rather than in a stark museum.
Located just ten minutes from Hyde Park, Selfridges and Bond Street, it's the perfect place for an ever-so-stylish city break, however, you just might not want to leave!
The Arch London is a member of Small Luxury Hotels of the World.  For more info and booking, visit: www.thearchlondon.com
Cherie City was a guest at The Arch London
All photos by Cherie City