Last week, Aveda invited Handpicked Media bloggers to try out their new summer products over champagne and canapes in the ultra-swish Terrace Suite at The Soho Hotel.
On arrival, I was coaxed straight into the stylist's chair where the dashing Olivier took control of my wayward tresses.  We decided to keep the wave in my hair, but make it more polished with a bouncy blow-dry.
Olivier used Aveda Smooth Infusion Style-Prep Smoother to tame and moisturise my hair before blow-drying.  Within less than ten minutes, my hair was super shiny and volumised at the crown with loose cascading curls.
Aveda has been my hair care indulgence since my late-teens and few brands have been able to match it for quality and results.
We were kindly given Aveda's new Inner Light Mineral Tinted Moisture SPF 15 to take away.  Every colour was there for us to experiment with and I colour-matched my skin, finding that my perfect shade was 02/Beechwood for fair skin.
This summer, I've been converted to tinted moisturisers instead of foundation, as they cover the skin evenly and don't tend to cling so much to dry patches.
The tinted moisturiser has a medium, smooth texture and gives good coverage. It left my skin feeling fresh, dewy and luminous.  For problem areas, just build up the coverage with some concealer.
At first, I was concerned that it might just sit on my skin, but it absorbed well and won't cause any breakout problems, as it's oil-free and non-acnegenic.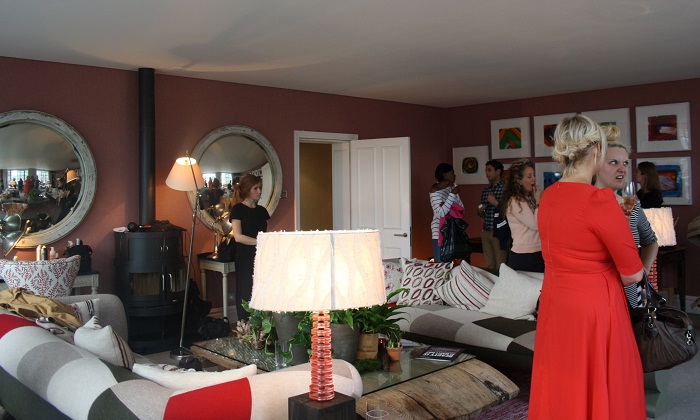 A new range for summer holiday hair is the Aveda Suncare 16-hour UV defense and recovery system.  Start with the Aveda Suncare Hair and Body Cleanser, follow with the Protective Hair Veil before stepping into the sun. At the end of a sun-filled day, treat your hair to the After-Sun Hair Masque, which nourishes and repairs hair with a restorative blend of tamanu oil, organic shea butter, coconut and palm oils.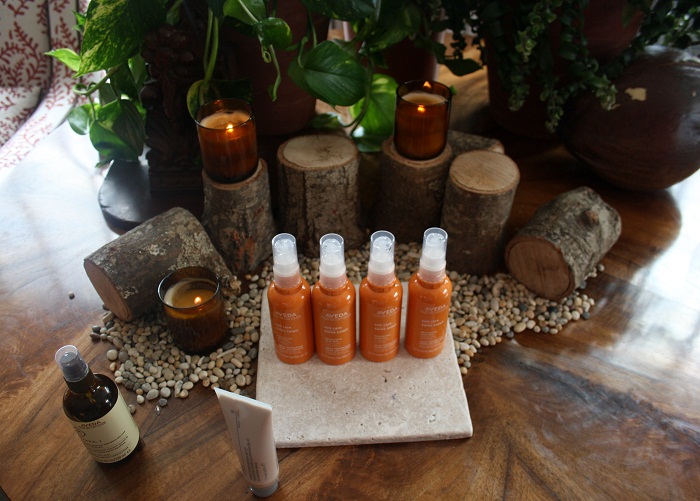 We were given the Aveda Protective Hair Veil to try out, but since it rained non-stop all weekend, I'll have to pray to the sun gods before giving the verdict on this one.  It does feel lovely though and has that delicious Aveda scent.  Just looking at it makes me want to escape to the sun; if you get there first try out the Protective Hair Veil and report back!
See Aveda's new summer products at www.aveda.co.uk
All photos by Chérie City.