Sometimes you just have to get out of the city and seek tranquillity and rest.  Grayshott Spa in Surrey is less than an hour away from London, among rolling greenery and rural villages.
Grayshott's philosophy focuses on health and wellbeing, rather than just relaxation, so it's the place to be if you need to reassess and improve your lifestyle.
On arrival, Grayshott Spa looked very quaint and leafy and made me think of times gone by.  I loved reading Jane Austen and the Brontë sisters novels about the ladies going to Bath for rest cures and I couldn't help casting myself in my own 19th century novel, albeit in Haslemere with my 'gentleman friend' already present.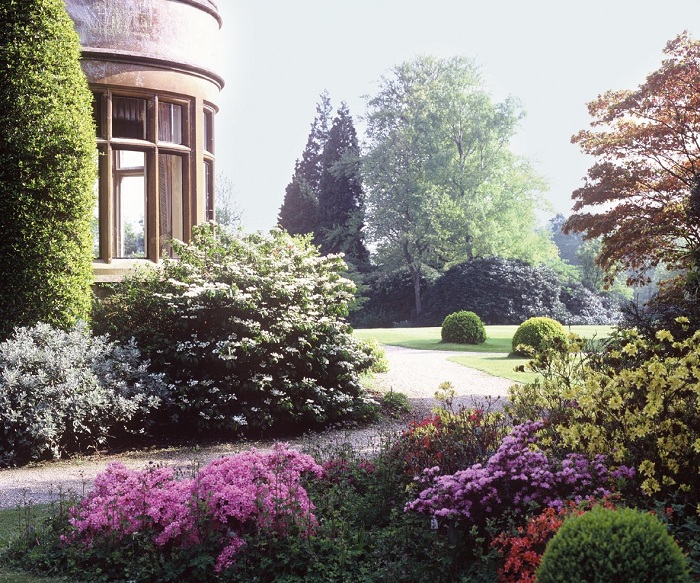 Inside, Grayshott strikes a pleasant balance between traditional and contemporary, with a soft tasteful colour palette and a homely atmosphere. The dress code is bathrobes or sportswear and residents (both men and women) sauntered around from room to room, reading, sipping hot drinks and enjoying the peace and quiet.
We checked in to mansion room four at the top of the main staircase, one of the best rooms, I later found out.  Our room was very spacious, with lovely high ceilings, an icy green colour scheme and quirky vintage-style furnishings.  It boasted stunning views of the grounds, a massive flat screen TV and a big, sumptuous bed.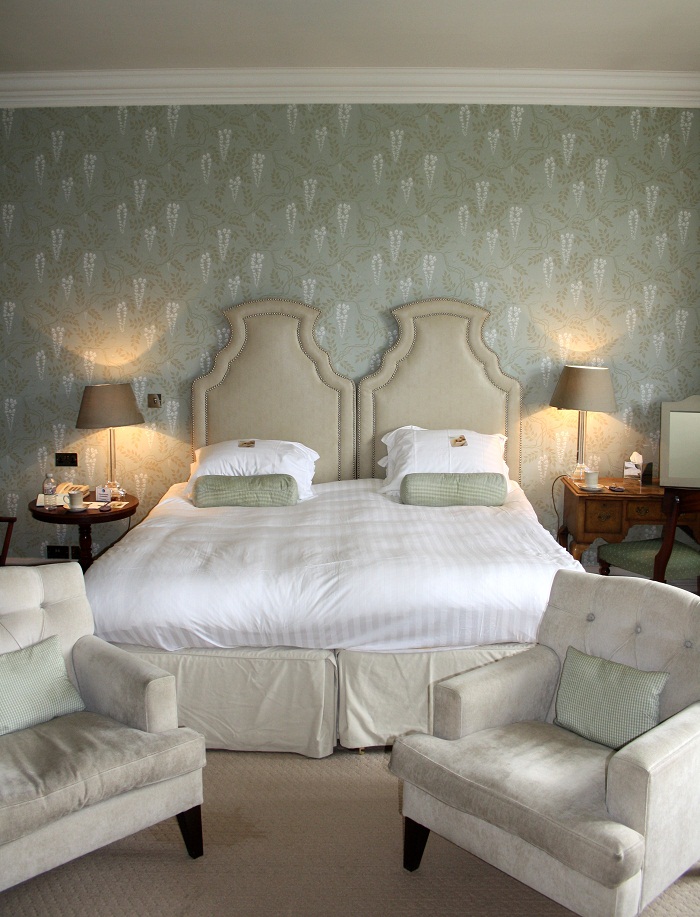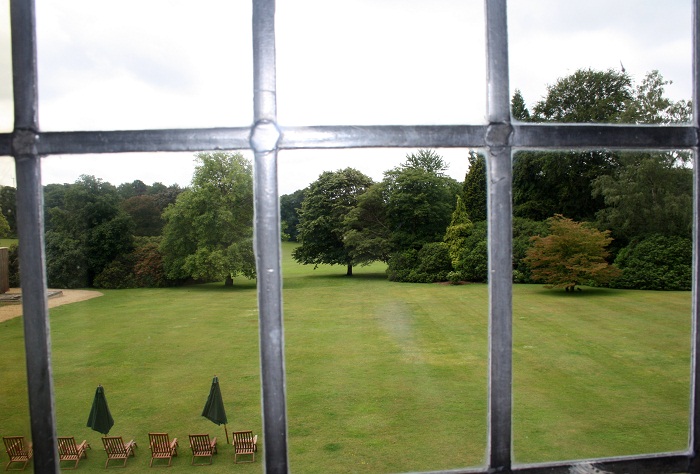 There was plenty wardrobe space and the room came with a stack of magazines and a lovely plate of exotic fresh fruit on arrival.  There is also free WIFI in your room and throughout the buildings, so you won't be cut off from technology during your stay, however do try to avoid the stress-inducing work emails!
The bathroom is bright and airy with a bathtub-shower, plenty of fluffy towels, Elsyl bath products and another delightful window view.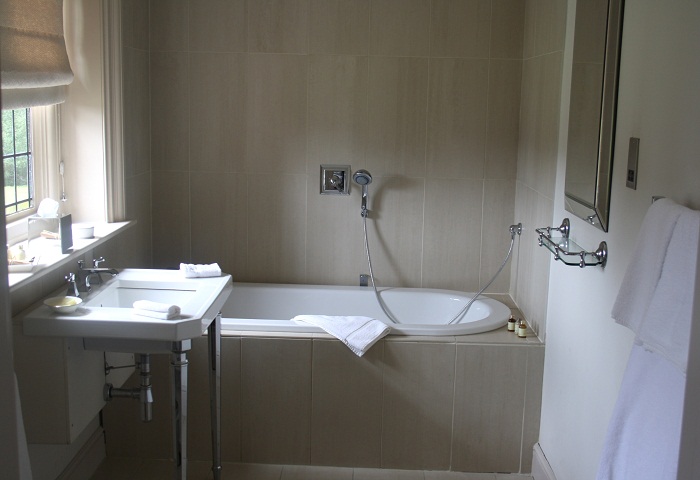 We arrived just before lunchtime, so after unpacking, we headed down to the dining room for a healthy buffet lunch.  The centre table was laid out with colourful, beautifully presented food and on our table was a healthy eating chart to help you choose the right proportion of carbs, protein and vegetables.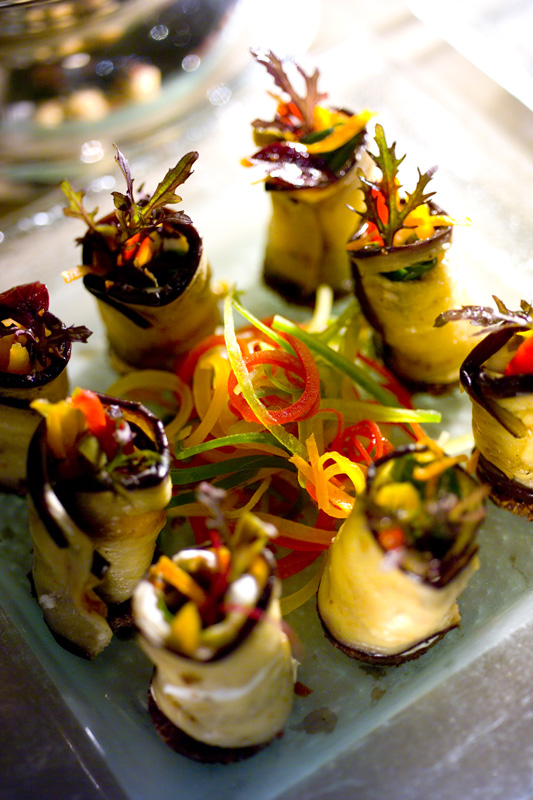 I particularly enjoyed the Thai glass noodle salad, BBQ chicken drumsticks, Moroccan Pork with Spiced Figs and baked potatoes infused with rosemary.  There was even a scrumptious low-fat Apple Strudel with Cinnamon Yogurt and Honey for dessert.
Then it was bathrobes on and down to the sauna and steam room to bring out all the toxins.  Unfortunately, the indoor pool and hydrotherapy facilities were closed briefly, due to a malfunction, but they were back on the very soon.  There is also a gym, fitness classes, tennis, golf and an outdoor pool to kick start your fitness routine.
Grayshott has a staggering 39 treatment room, so that's approximately one room per two guests.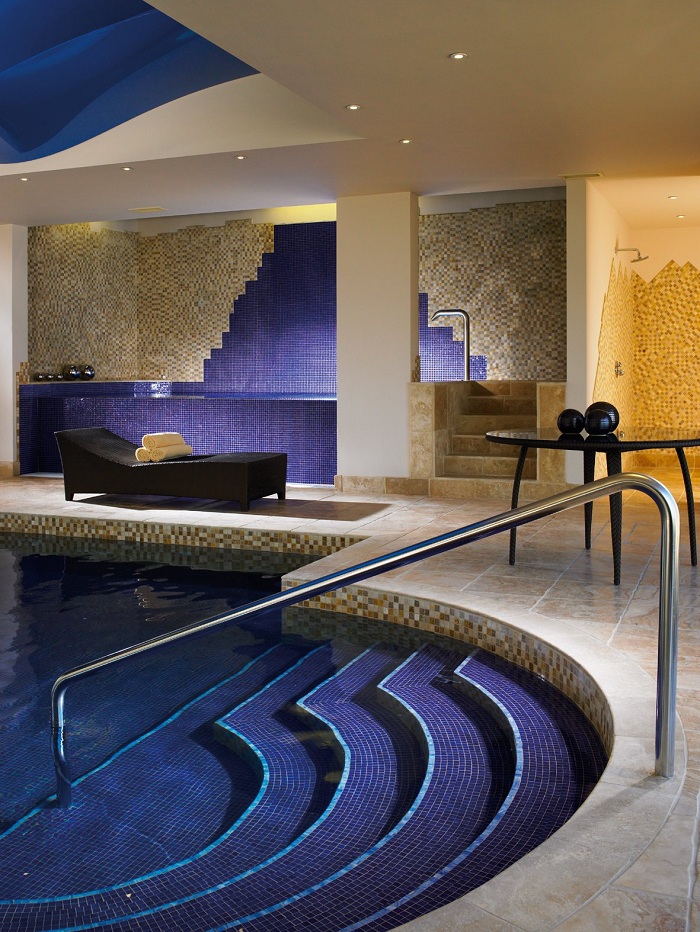 Feeling refreshed and relaxed, I sat in the spa lounge and sipped peppermint tea while awaiting my appointment.  I was then taken into a treatment room by my therapist for a Rejuvenating Rose Indulgence massage.
The treatment incorporated a full body massage using Rose Serum and Body Oil by ila spa and Aromatherapy Associates.  My therapist used a range different massage techniques to unwind the knots in my back and shoulders and focused on my hands and feet to encourage the flow of energy.  The aroma of the rose oil had a calming effect and I've always believed in the power of rose essence to rebalance the body and spirit.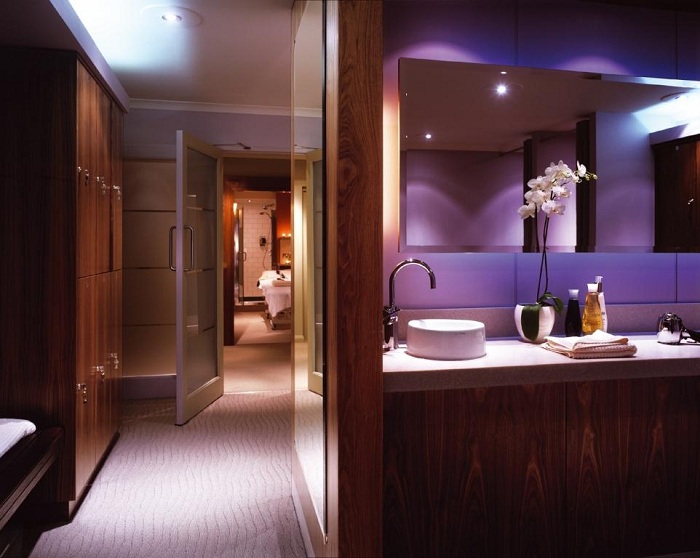 She finished with a long, invigorating scalp massage and I felt so relaxed, I wasn't sure if I was actually awake or asleep!  It was like an out-of-body experience, which I was told was the desired effect – intense relaxation.
Feeling as light as air, I took another peppermint tea and nestled into one of the sofas in the front room reading magazines.  Then it was back up to the room to get ready for dinner – well, I couldn't spend all day in the bathrobe!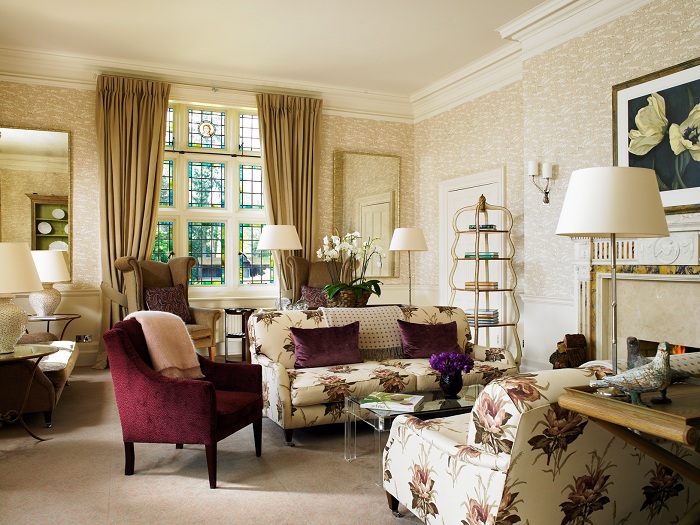 In the Bubbles bar, Grayshott has 'cocktail hour' from 6-7pm, serving virgin Bloody Marys, Fruit Punch and light canapés.  It's perfect for catching up with friends, meeting new people or just taking the edge off before dinner.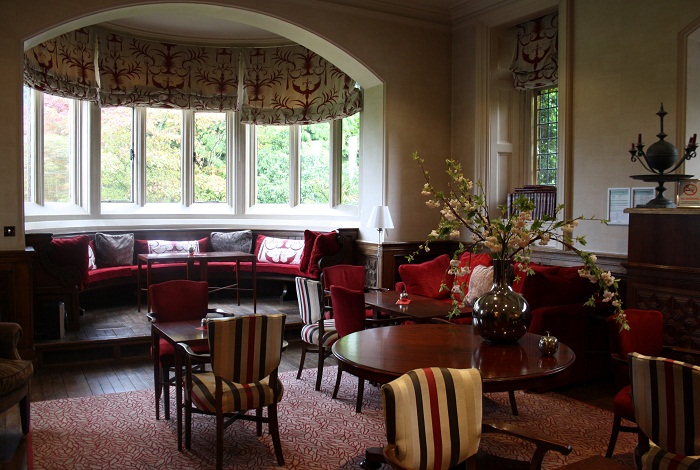 Grayshott's dinners are nutritionally balanced and are made to be tasty, so you don't feel like you're missing out on flavour.  I had a flavoursome Hoisin Duck Wrap with Salad as a starter, followed by the most delicious Roast Pork with Potato and Granny Smith Purée.  For dessert it was Raspberry Tart – a thin pastry base with crème patisserie and a raspberry glaze served with fresh berries.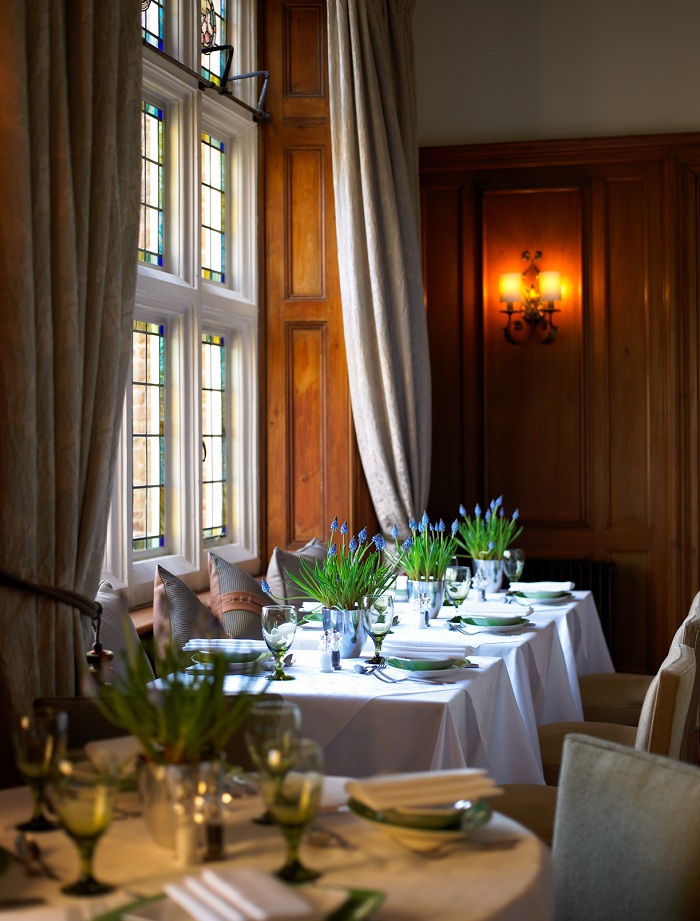 The portion sizes are on the modest size, mineral water is the standard berage (unless you order a glass of wine) and there are no snacks between meals, so be prepared and make sure you don't just eat salad leaves at lunch.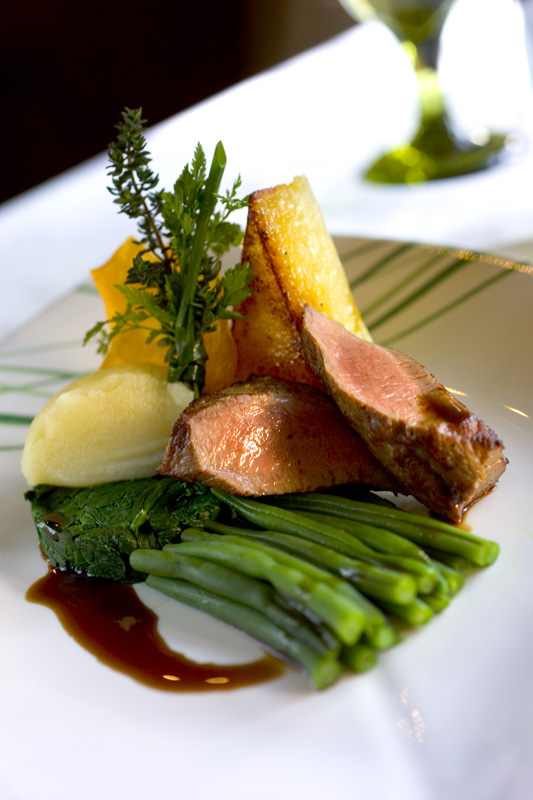 We took a walk through the delightful grounds after dinner and borrowed a DVD from the library to watch in bed.  The spa lounge is open until midnight, so you can make a cup of tea and take it up to your room.  Half an hour into the new Ben Affleck and Blake Lively film, I was snoozing away.  This was partly due to the intense relaxation of the day and the outstandingly comfortable bed.
Following a great night's sleep, we had breakfast in the dining room.  We ordered poached eggs with granary toast and tried a few things from the buffet, which included cereal, muesli, yoghurt and fresh fruit.
We headed back to London feeling relaxed, refreshed and ready to face another week.
Grayshott Spa is ideal for those needing a kick start to a healthier lifestyle with lightly controlled nutrition and on hand advice.  The tranquillity of the surroundings and Grayshott's dedicated approach to well-being help rebalance your body and soul – everything you could possibly want from a spa break.
If you want to unwind and kick start a healthier lifestyle, enter Cherie City's 2nd birthday giveaway!  One lucky reader will WIN a Deluxe Spa Day with two treatments and lunch at Grayshott Spa.
For more info and booking, visit: www.grayshottspa.com
Chérie City was a guest of Grayshott Spa.
Photos by Chérie City and Grayshott Spa.