Last weekend, I was invited to stay at London Marriott Grosvenor Square and sample the delights of Gordon Ramsay's Maze and Maze Grill.
London Marriott Grosvenor Square is just a few steps from Selfridges and the Bond Street boutiques, so it's an ideal base for a shopping weekend.  This is one of Marriott's most contemporary hotels and from the moment I stepped inside it felt buzzing and sociable yet relaxing.
My Deluxe King Room looked on to leafy Grosvenor Square and I could spot the different international embassies from my window.  Grosvenor Square is one of my favourite London parks, as it's just a few steps from the shops, is just the right size and is perfect for watching the world and posh little dogs go by.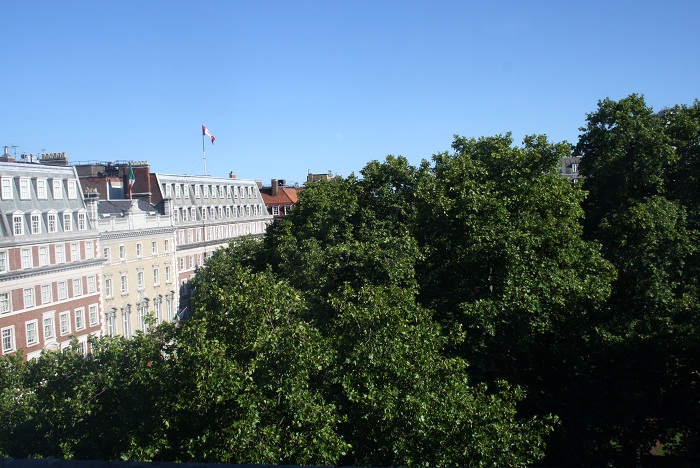 My spacious room was decorated in monochrome and mink shades with tactile furnishings and featured a contemporary four-poster bed.  The bed was like floating on a cloud and I was told that this is Marriott's signature bed, which now features throughout the group's properties.  It had the most gorgeous soft linen and was covered with plump cushions – I slept on no less than six pillows!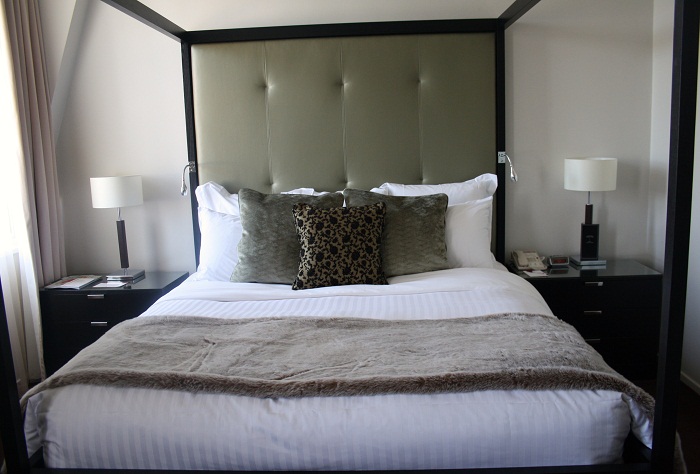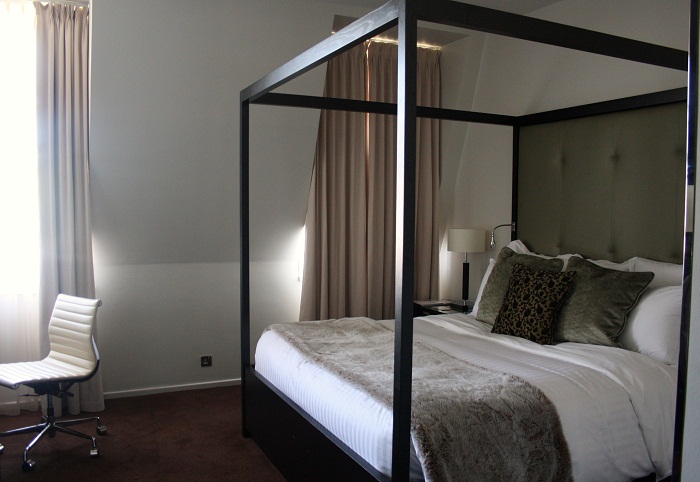 There was plenty of desk space to work, a large flatscreen TV in front of the bed and a triple fitted wardrobe with an iron and ironing board, to avoid unnecessary laundry charges.  I felt instantly at home with tea and coffee making facilities, a bathrobe and slippers and a stack of magazines to work through.
When I arrived, I was greeted with a colourful bowl of fresh fruit, bottled mineral water, a box of Marriott handmade chocolates and a personal note welcoming me to the hotel.
Later in the evening, I was brought more mineral water and an adorable London Marriott Grosvenor Square teddy bear – a nice touch.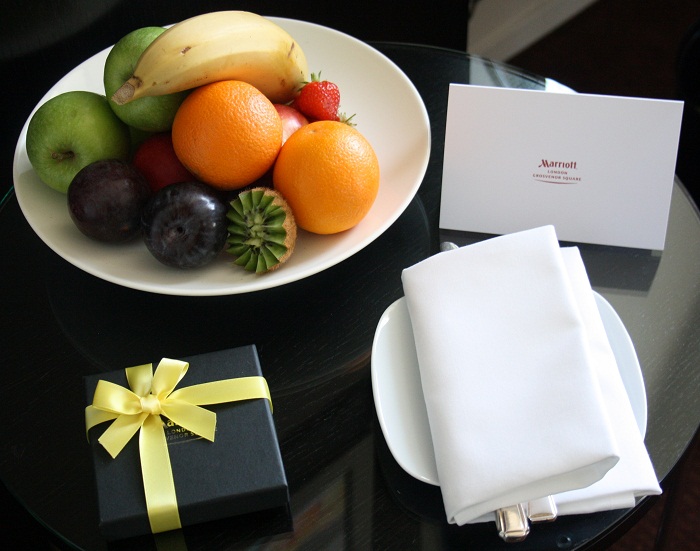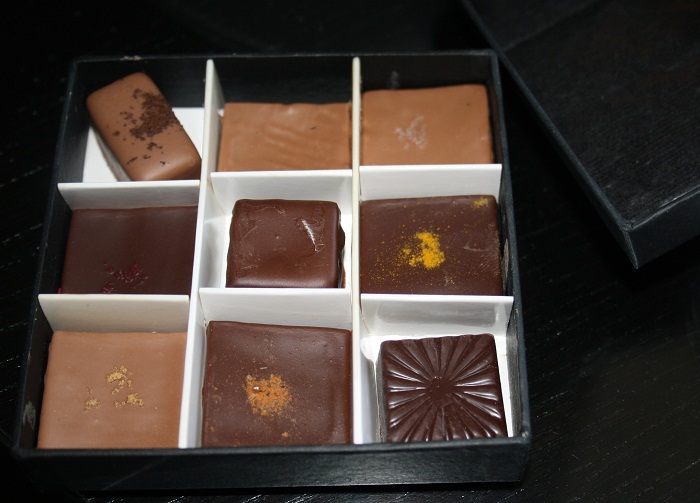 The bathroom was classic marble and had a bath with a shower over and even a pair of scales (if you dare look after a visit to Maze)!
The bathroom products were from Marriott's own aromatherapy range and had a citrusy gin and tonic scent.  Perhaps some Miller Harris or Molton Brown products would be more inspiring and be better suited to the luxurious design of the rooms.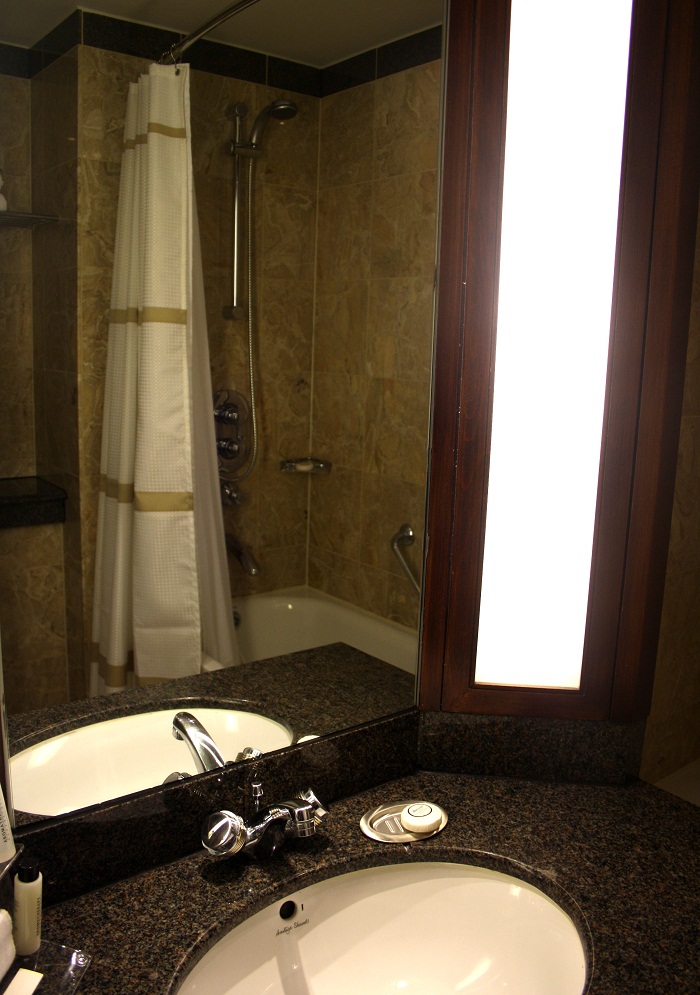 The Club Lounge was an excellent feature and it felt like having a luxury airport lounge constantly at my convenience.  It provided somewhere other than the my room to relax and refuel with complimentary teas and fresh coffee, bottled soft drinks, continental breakfast and a selection of scones, cakes, snacks and canapés until midnight.
The Club Lounge is free to use for guests staying in a suite or a Club room and there is an honesty bar for if you feel like having a cold beer or spirit.  It has complimentary WIFI throughout, so you can work, catch up on the news on the large TV screens, or relax after a meeting or using the fitness room.
After settling in, we met Darin, the lovely Director of Sales & Marketing and had a tour of the hotel, followed by some exotic-looking cocktails in Maze Bar.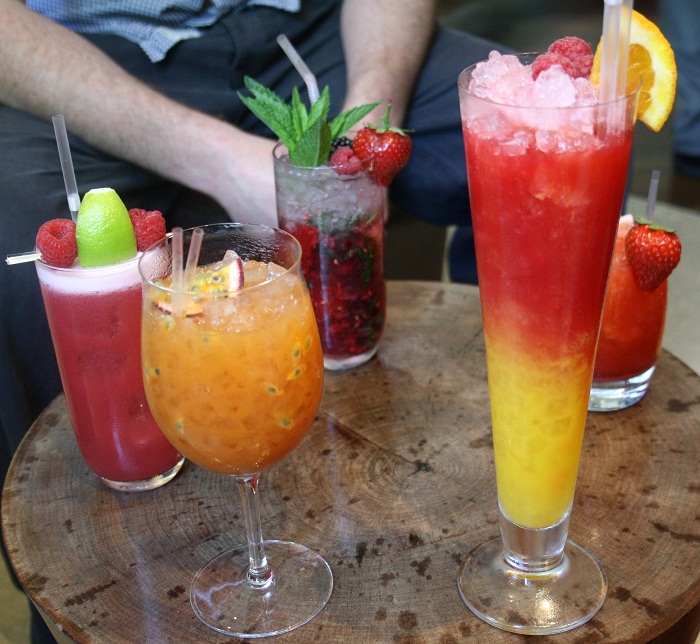 We saw the suites and balcony rooms and the impressive blue and yellow ballroom, which was set up for an Indian wedding that evening.  We then had some free time to relax or enjoy the sun before dinner.  The Concierge had thoughtfully created a walking itinerary for us, taking in the sights of St James' Park, and we were also given a Selfridges VIP Card, if we felt like a spot of shopping.
That evening, we regrouped for a cocktail masterclass and a dinner at the Chef's Table at Maze, but more about those foodie adventures later…
After a really good sleep, I had my wake-up call from reception and was soon brought my breakfast by the wonderful Audrey.  She was so cheerful and motherly, I wish I could wake up in this way every day!
I had the most delicious, creamy Eggs Benedict, a selection of pastries, a large pot of fresh coffee with hot milk and a glass of freshly squeezed orange juice.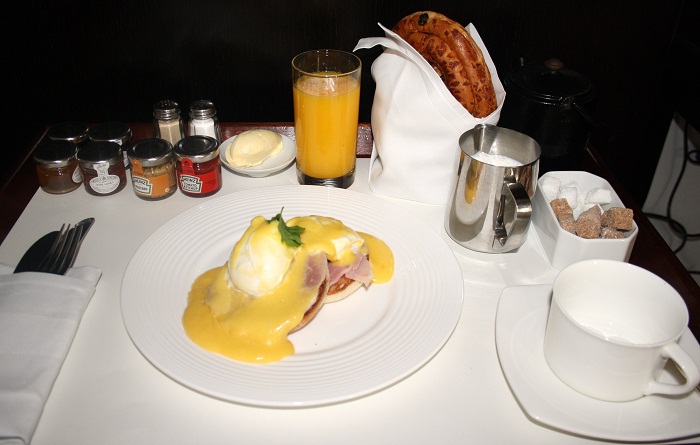 I spent the morning working in my room and then it was down to Maze Grill for a steak masterclass followed by lunch at the Chef's Table.
London Marriott Grosvenor Square is a real destination hotel and there are options for fine dining at Maze or a more informal experience at Maze Grill.  Or you can even stay holed up in your room with Gordon Ramsay room service, although the best shopping and a delightful park on your doorstep might coax you out!
Photos by Chérie City.
Chérie City was a guest of London Marriott Grosvenor Square.