London is quickly catching up to Europes sunnier capitals with its rooftop bars and the hottest new addition to the top floor bar scene is Vista at The Trafalgar Hotel.
Vista boasts possibly the best views over London and its location, overlooking Trafalgar Square can't be beaten.  During the day, Vista is an oasis of calm in the city, tucked away among exotic plants and some inventive topiary.  I loved the pink, white and black geometric print cushions, bowls of pretty roses and design-led furniture.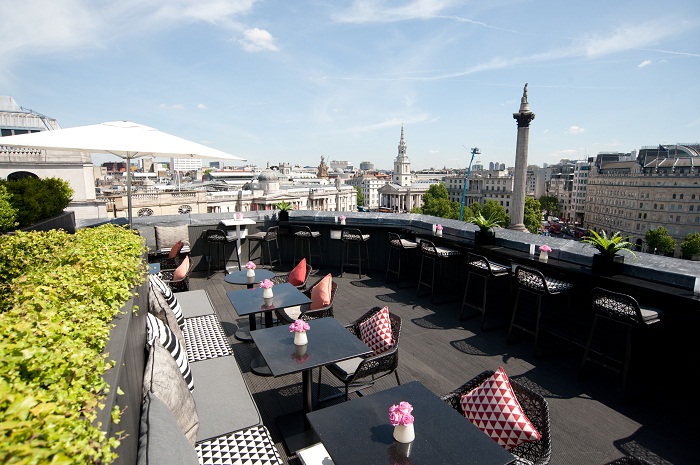 I attended the launch party for Vista and it was a really fabulous event.  The Pommery Champagne and Fig and Black Truffle Vodka cocktails were flowing and we munched on oysters, parma ham with mozzarella and roast red peppers, butternut squash salad, summer berries with mascarpone and honey and  chocolate truffle lollipops and mini ice cream tubs.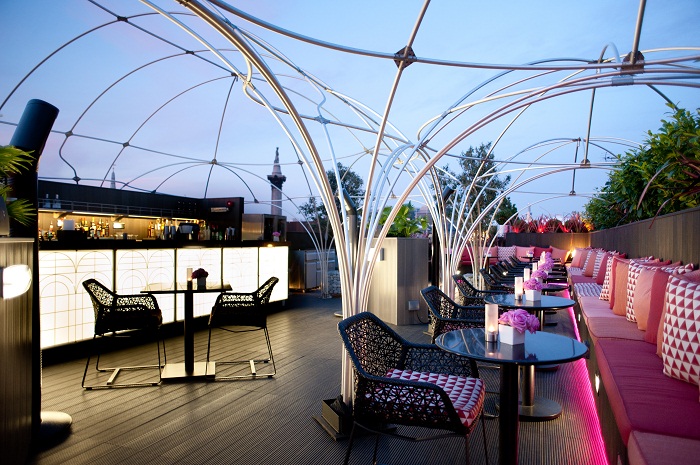 There was a charity auction in aid of Cancer Research and then the wonderful Beverley Knight performed soul classics and songs from her new album.  I'd love to know Beverley's beauty secret – she always looks so radiant!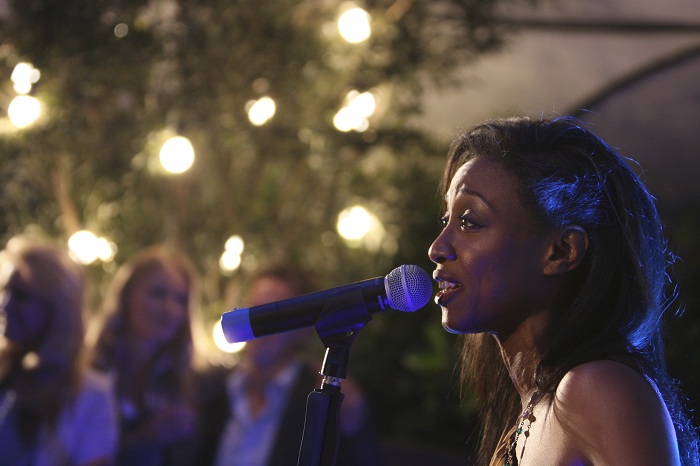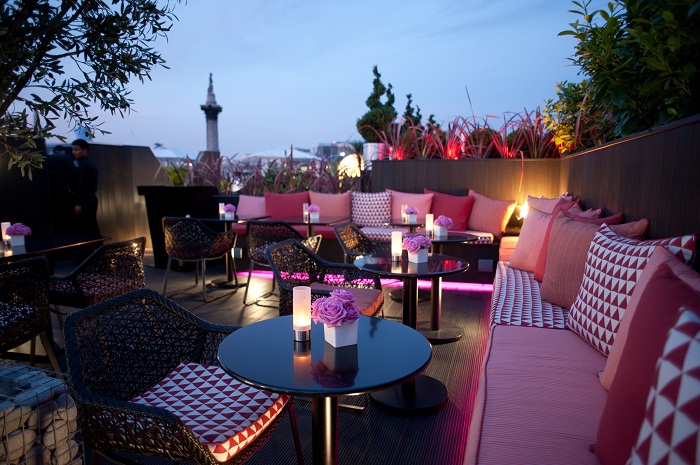 It's difficult to determine the clientele from a launch, but I suspect it will attract a well-heeled, in-the-know crowd and of course London's media gang, desperate to get out of their stuffy offices.
Vista is the perfect place to soak up the summer sun with a Mediterranean sharing platter and juices or for sundowner cocktails, perhaps leading to a late-night party.  Let's just hope that the rain stays away, so that Vista's first summer is a memorable one!
For more info, visit: www.thetrafalgar.com
All photos: www.jamesbedford.com