Last week I was invited to a cosy bloggers dinner at Locale Cucina Italiana to preview the summer menu, which will hit the tables in a few weeks.
We visited the bustling Locale County Hall, but there are other neighbourhood Locale restaurants in Balham, Blackheath, East Dulwich and Fulham.
Executive Chef Paolo Barone devised a ten-course tasting menu featuring the most exciting new seasonal dishes.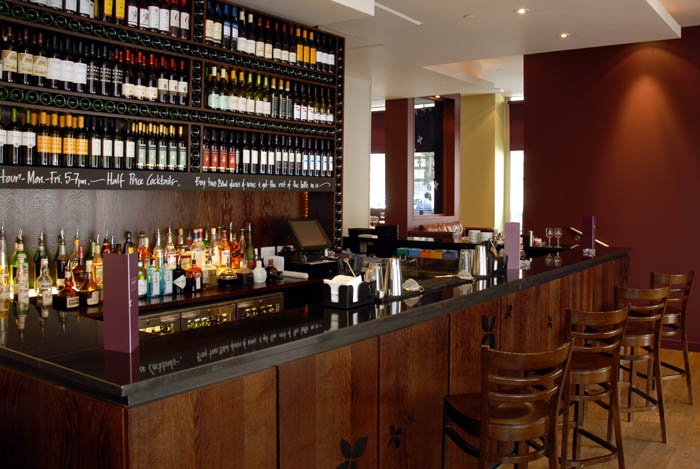 On arrival, I was treated to an Elderflower Spritzer and we shared plates of fluffy fried dough snacks filled with prawns and fresh chilli.  The delicious cloud-like parcels were made using Birra Moretti and the recipe was designed by Giancarlo Caldesi for Locale.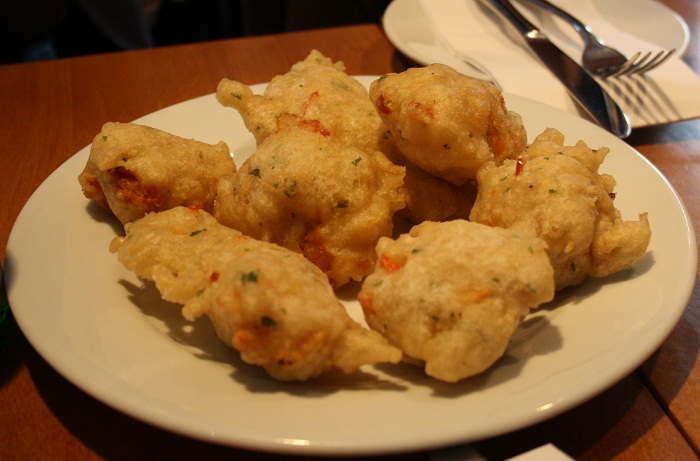 The banquet started gently with a trio of bruschetta – broad bean purée and anchovy, 'pachino' cherry tomato and nduja (a spreadable spicy salami).  My favourite was the nduja, as it was so smooth and had an intense flavour.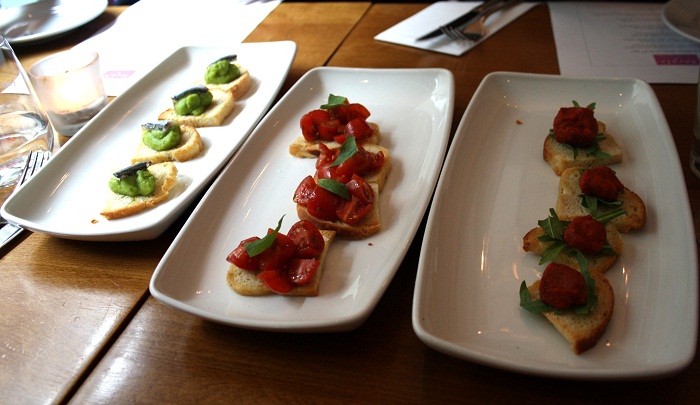 Next up was a rustic slab of Salumi Misti and the most deliciously light focaccia seasoned with rock salt, olive oil and garlic.  The cured meats literally melted in the mouth and are homemade by Paolo Barone himself – now that's dedication!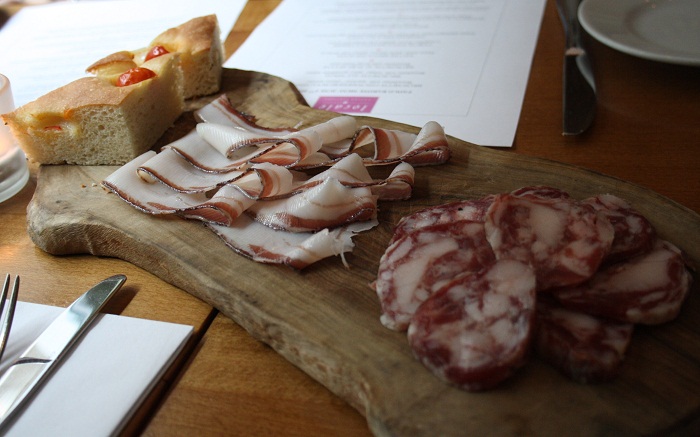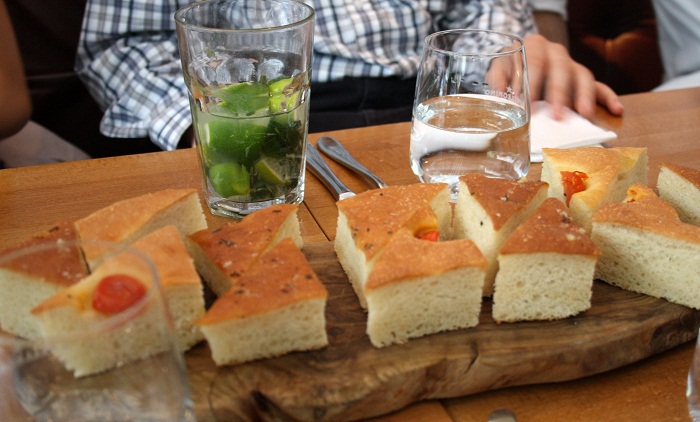 I have an almost pathological culinary fear of courgettes, so the prospect of courgette flowers wasn't appealing.  However, the courgette flower stuffed with ricotta and lemon was tasty and extended an olive branch between me and the courgette.
The ricotta filling exploded out of the doughy batter and was lightly whipped , surrounding the nicely wilted orange flower.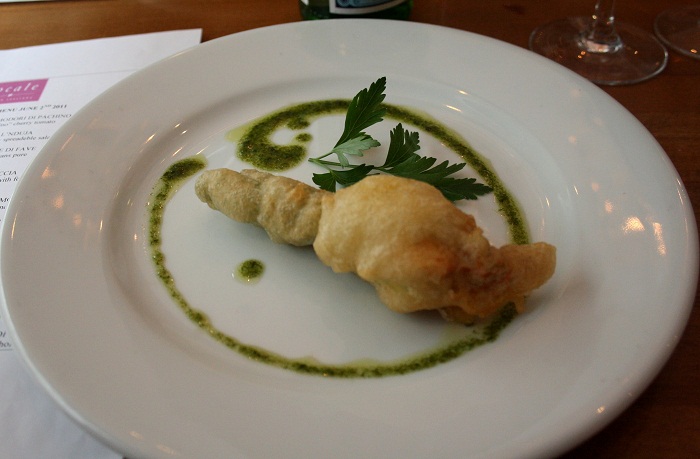 My favourite of the starter dishes was the Asparagi Viola All Uovo – asparagus sautéed with butter served with a poached egg and hollandaise sauce.  It's classic and Locale did it extremely well.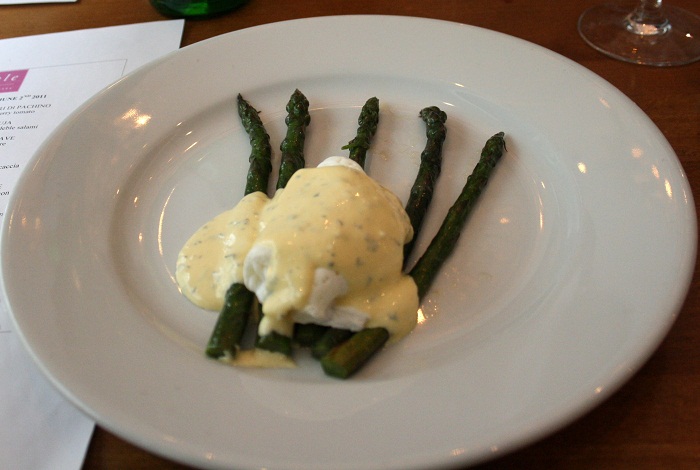 Risotto Bruscandoli (risotto with wild hop) was a new experience – the hop was very subtle and worked well with the creamy sauce and al dente risotto.
The risotto was very filling and comforting without being heavy or sticky.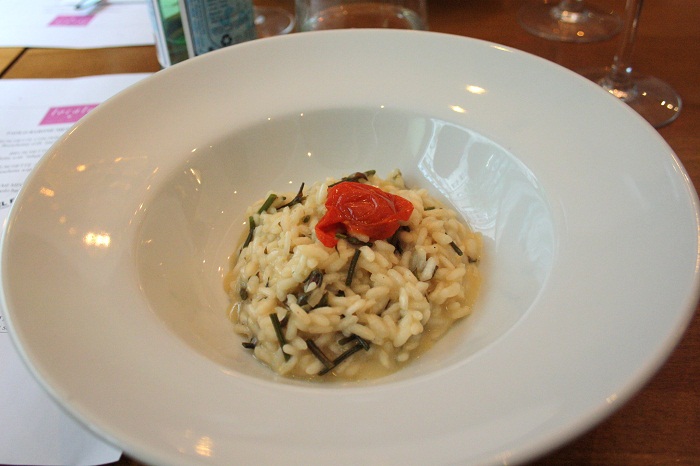 By this point, we were all starting to lose steam, but couldn't bear to put down our forks.  One of my favourite dishes was the guitar string pasta with black summer truffle and broad beans.
The pasta was nicely al dente and the broad beans sautéed in garlic and olive oil were just so incredibly delicious.  No heavy sauces or overpowering flavours, just a fresh, light summer dish.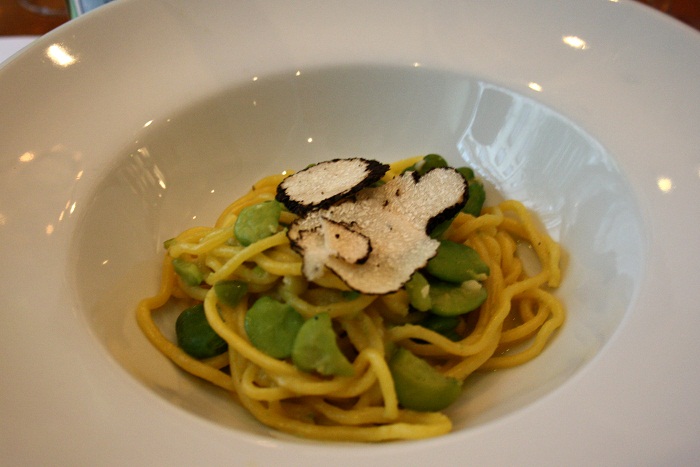 The roast seabass fell by the wayside due to some serious overeating, so we finished with sirloin steak tagliata with roast garlic, rocket and a quaint little garden of mini roast vegetables.
The steak was tender, well-seasoned and cooked medium.  The vegetables were slow-roasted with a slightly sweet, caramelised flavour and the roasted garlic went well with everything.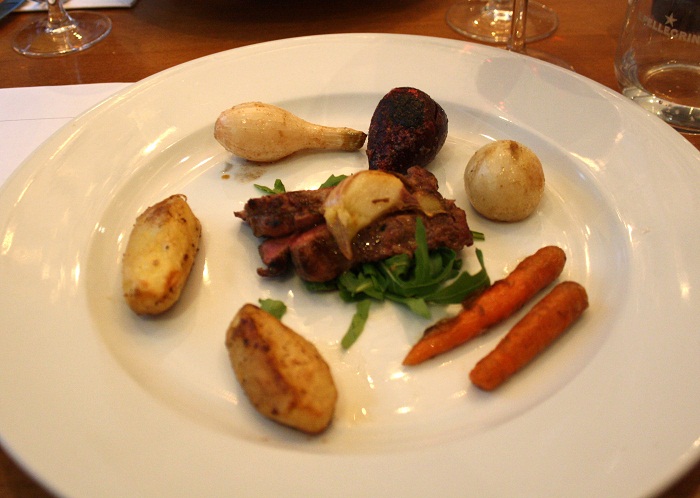 We finished off the monumental menu with an authentic Italian digestif – Prosecco with lemon sorbet and vodka.  It was the perfect, refreshing end to the meal.
If you're wondering about dessert, there the menu is full of Italian classics such as Tiramisu, Affogato, Panna Cotta, Chocolate Fondant and some more unusual foodie combinations.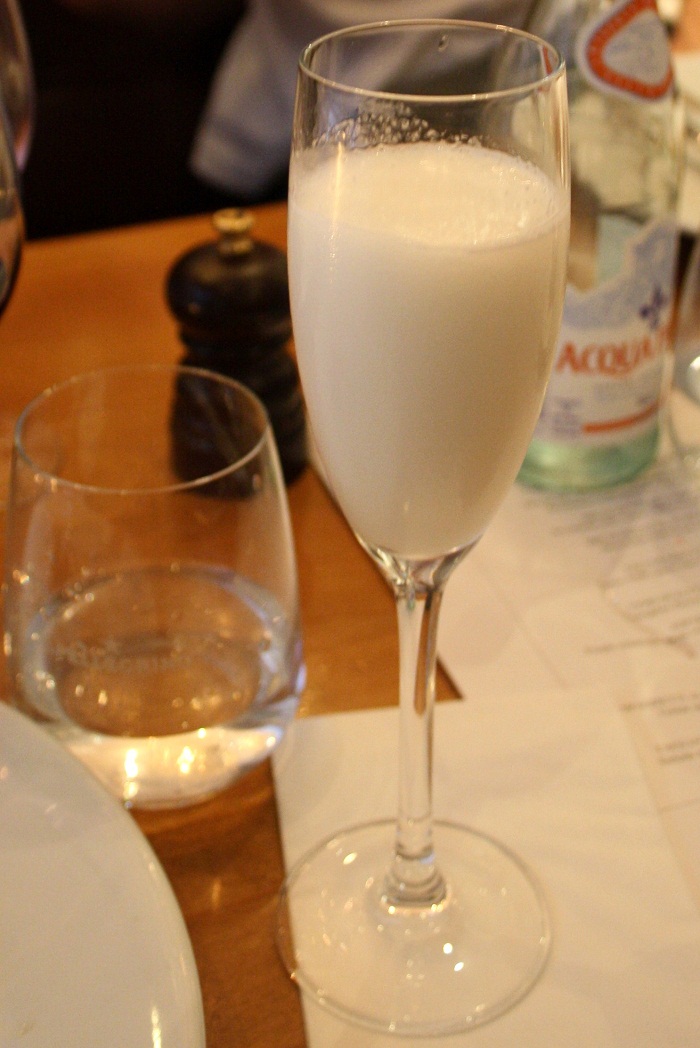 Despite being full to the point of restricted breathing, we still managed to admire a giant calzone coming out of the kitchen, smothered in slow-roasted tomato sauce.
Perhaps another visit is in order to sample the calzone or pizza selection…in the name of research and quality control, of course!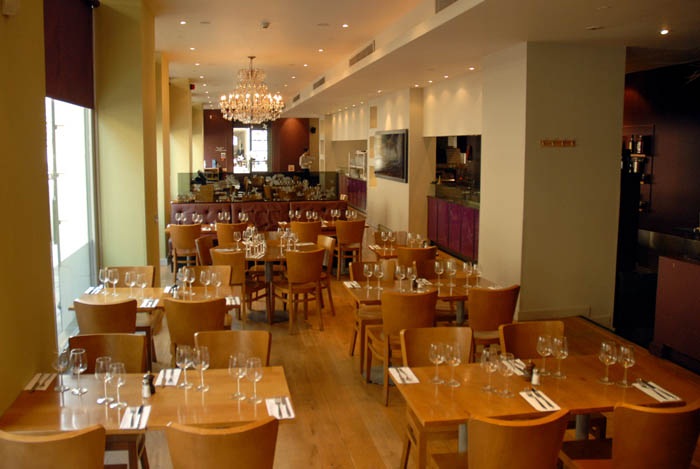 Locale is a real neighbourhood restaurant, serving up hearty Italian classics and interesting seasonal dishes based on Paolo Barone's travels and experiences in Italy.
It's a boutique group that still manages to cook with love while managing five London locations.  The summer menu is full of fresh greens, light sauces and antipasti that is perfect for grazing along with a glass of Barolo…what could be better!
For more info and reservations, visit: www.localerestaurants.com
Chérie City was a guest of Locale County Hall.
Photos by Chérie City and Locale.