Last week, Japanese hosiery brand Tabio held an exclusive bloggers event at its Kensington High Street store, which I attended with the lovely Fuyume and Actually Akeela.
Tabio are my everyday choice of tights, so I needed no persuading about their brilliance.  However, I was amazed at just how many ranges of socks, tights, leggings and accessories there were.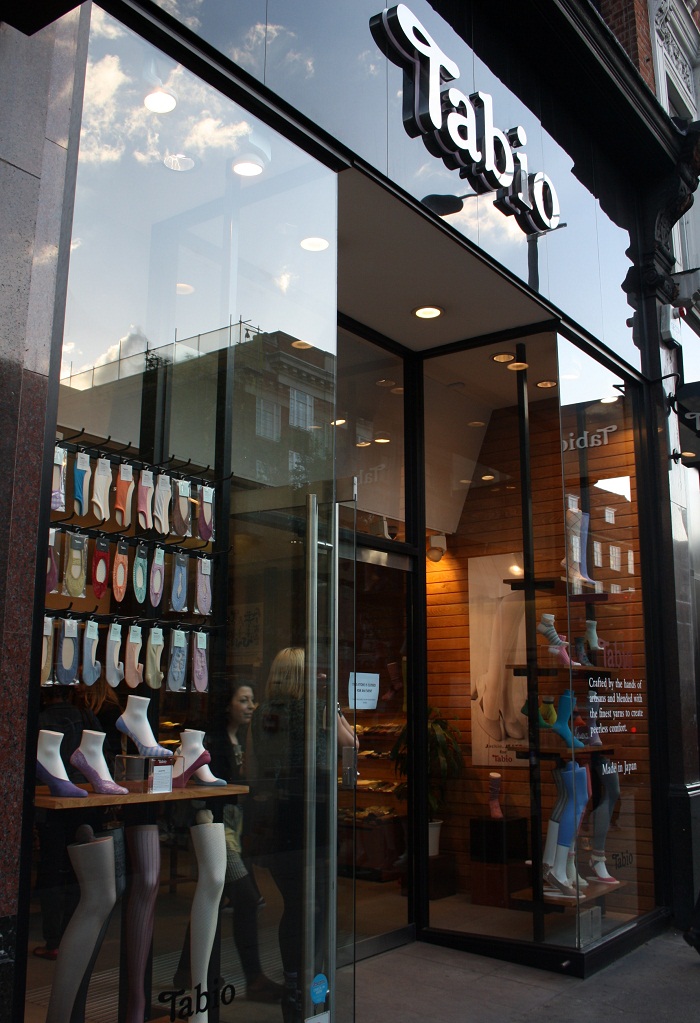 Tabio have become know as the fashionista's choice of tights, as each piece is handmade and durable, the colour range is immense and all colours comes in a selection of opaques – from sheer 30 denier to complete colour block 210 denier.
Tabio tights have featured at London Fashion Week shows for Matthew Williamson, Lou Dalton and Aminaka Wilmont.  Tabio are further delving into the fashion world with new collaborative collection with Central St Martins MA graduate, JS.LEE.
The limited edition two-tone striped tights come in ivory, mint and black and were snapped up quickly by the fashion bloggers!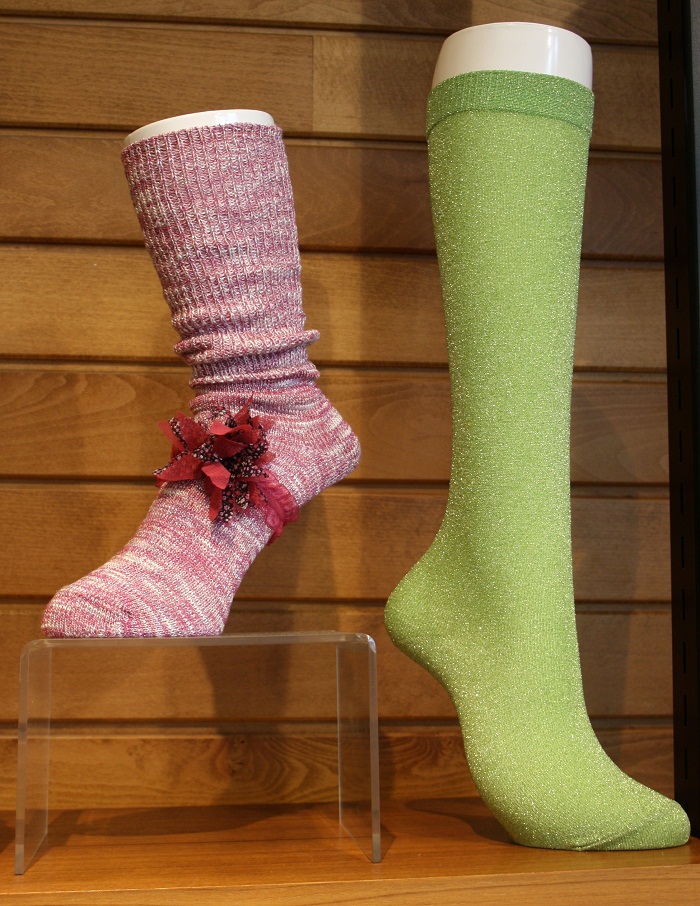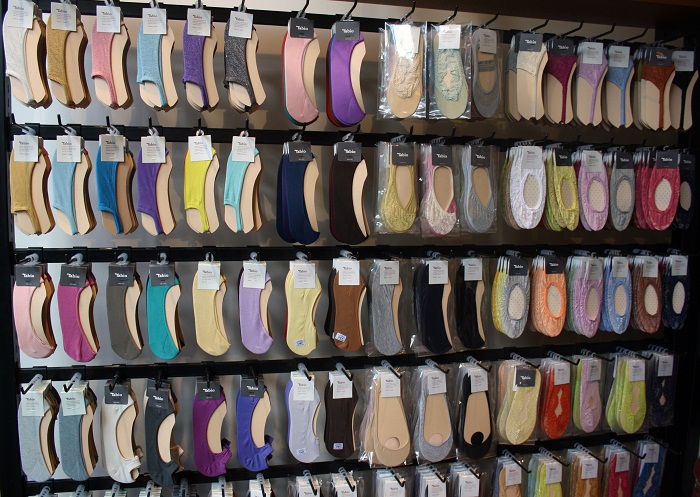 Tabio have foot apparel for every occasion and some of my favourites were the cricket striped knee socks, glittery ballet sockettes, sheer black polka dot tights, woollen grey marl tights and the thick ribbed cotton tights with stripes on the thigh.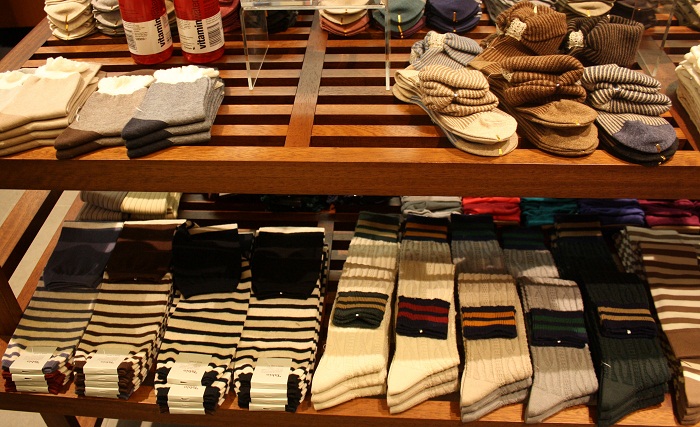 One thing that sets Tabio apart from the rest is their wonderful staff.  The Tabio crew were on hand to help with sizing and deniers and gave personal recommendation and advice on how to style them up.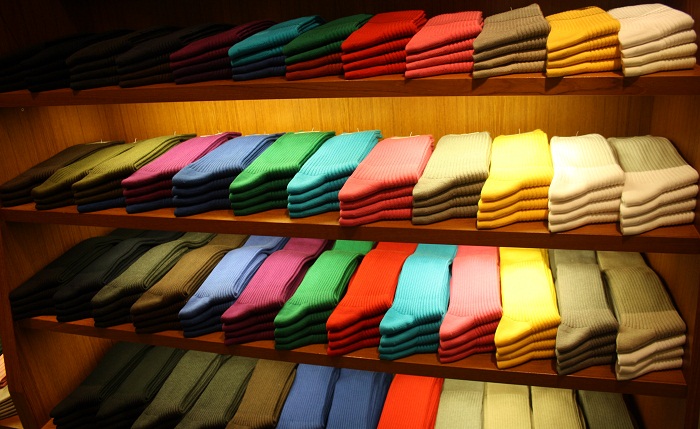 Tabio kindly offered us the choice of any product in the store as a gift and 20% off all purchases.
Making a decision was pretty difficult, so luckily we were given deli sandwiches, shortbread and Vitamin Water to sustain us through our indecisiveness!
Despite the warm weather, I was drawn to the thick winter tights and went for a pair of dusty pink cotton ribbed tights with navy blue stripes on the thigh.  I already have plans to wear them with a winter floral dress, high brogues and a tweed blazer…think Anna Sui and Charlotte Ronson.  I also used the store discount to replenish my ever-growing collection of black 80 denier Tabio tights.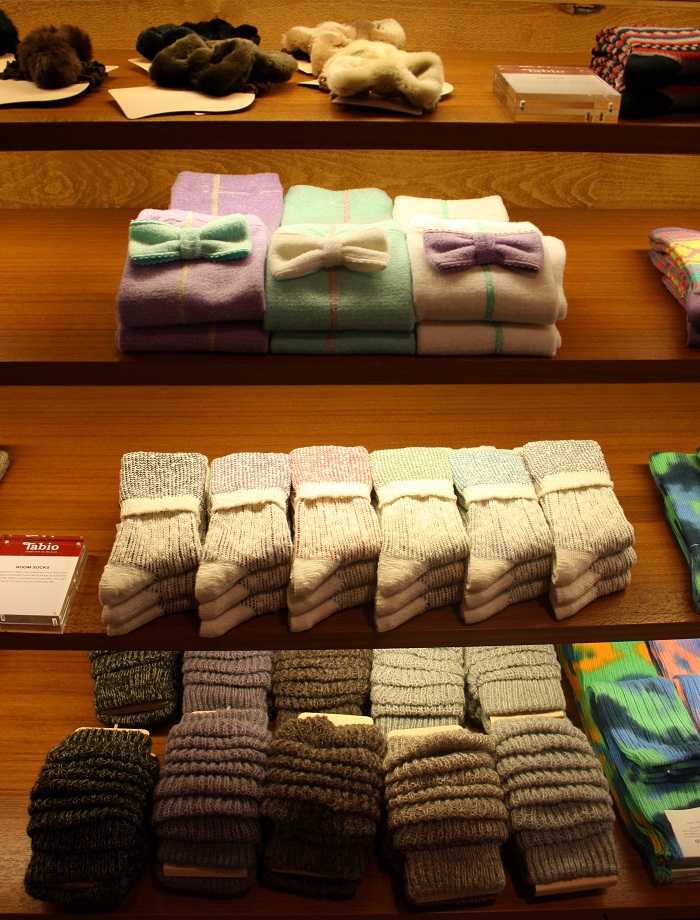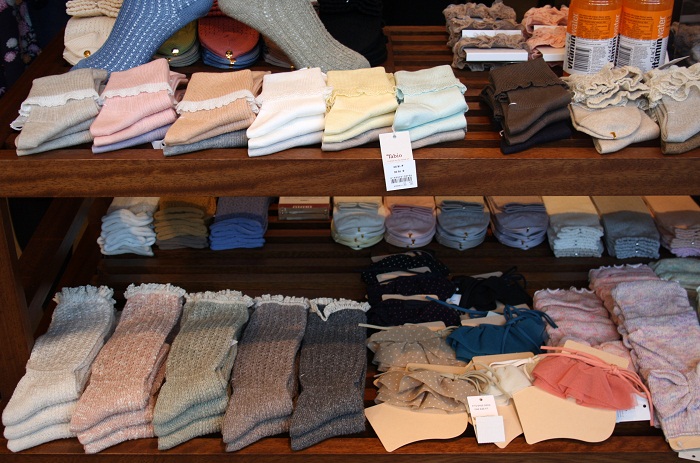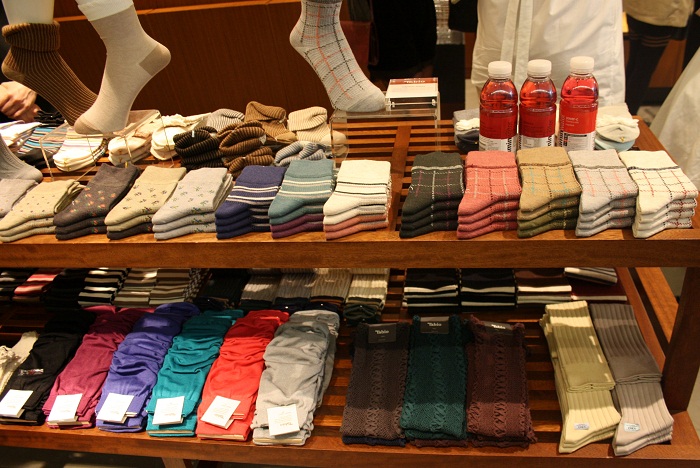 See the Spring/Summer 2011 collections and buy online at: www.tabio.com/uk