Park Lane hotels are invariably plush with an international crowd, but the newly-reopened Four Seasons London at Park Lane occupies another realm of hushed luxury and good taste.
The Four Seasons has been closed for renovation ever since I moved to London three years ago and without ever having stepped foot inside a Four Seaons hotel, the group holds a kind of hotel godlike status for me!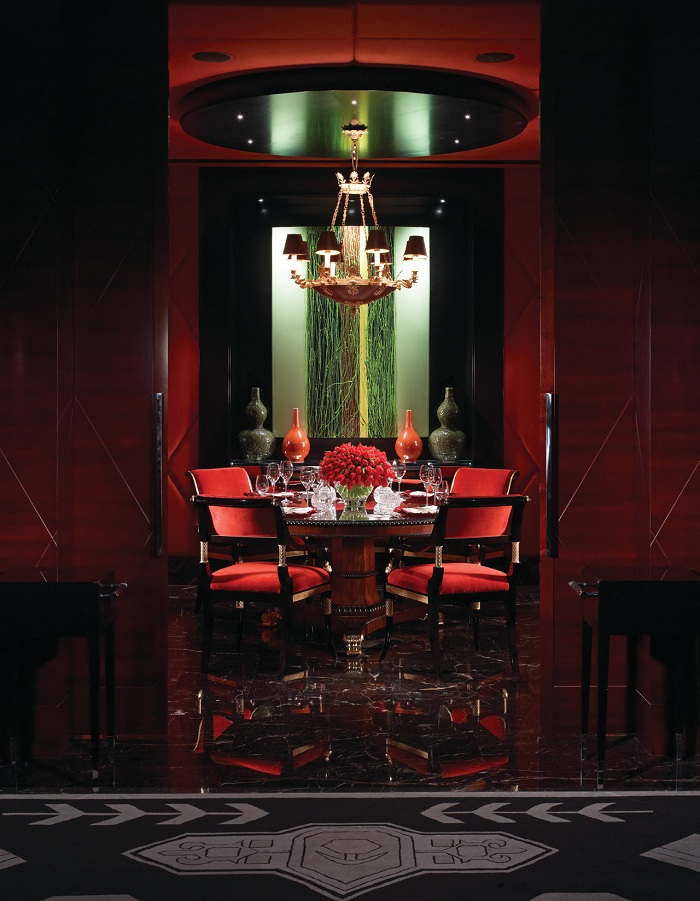 I was invited to lunch at Amaranto, Four Seasons London's stunning Italian restaurant overlooking Park Lane.  Four Seasons guest rooms are contemporary-classic in muted natural shades, but Amaranto is a somewhat more seductive affair.
Designed in sumptuous deep reds with black lacquer, marble and Chinoiserie, Amaranto is as far from a Mediterranean ristorante as can be.  However, the conservatory dining area is flooded with natural light and the outdoor terrace will be the place to be this summer.
My high expectations of Four Seasons London were confirmed as the charming and ever dashing perfumer Roja Dove was sitting at a nearby table.  I later found out that guests staying at Four Seasons London are treated to bespoke Roja Dove bath products in their bathrooms – it doesn't get much more luxurious than that!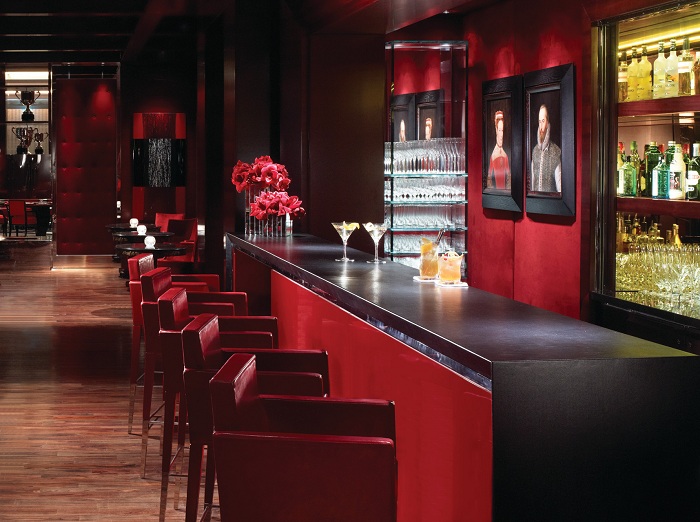 Seated at a comfortable corner table, nestled in among plump cushions, we were immediately brought a basket of the most beautiful artisan breads and ice cold still water.
The super attentive waiters took our order and followed swiftly with an amuse-bouche of anchovies, capers and herbs on bruschetta – strong, salty and delicious with a hint of garlic olive oil.
The wine list featured a nice selection of Italian wines, but as my knowledge of Italian wines in pretty limited, the very knowledgeable Sommelier suggested the Franz Haus Pinot Nero 2008.
I started with Parma Ham with Buffalo Mozzarella and a Mixed Green Salad, which came layered in a neat dome shape.  The green salad was a mere garnish, as there was an extraordinary amount of mature parma ham and creamy, pleasantly tart mozzarella.  In fact, the antipasti was so bountiful that I struggle to finish the dish.
It was an ideal starter for the glorious Spring day outside and momentarily transported me to Italy.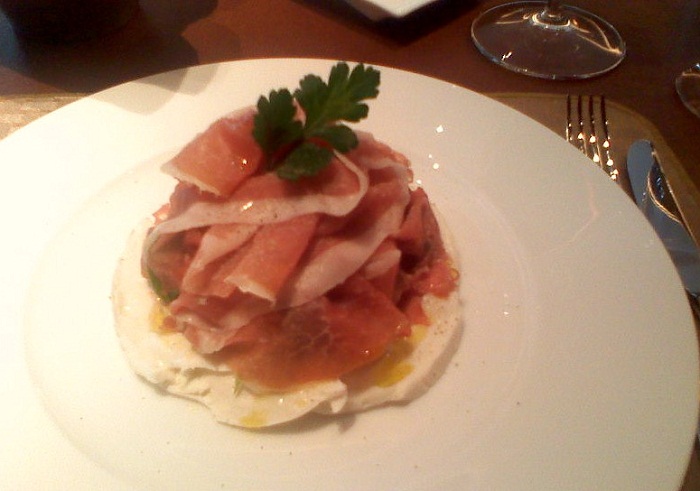 My lovely dining partner Sarah ordered the Beef Carpaccio, which was equally abundant and fresh.
All of the pasta dishes were tempting, but I was swayed by the Crab Taglialini with Artichoke and Lemon.
The well-seasoned, al dente pasta was ever so slightly creamy with a zesty lemon flavour and meaty chunks of crab.  The artichoke sat atop the mound of pasta in paper-thin discs.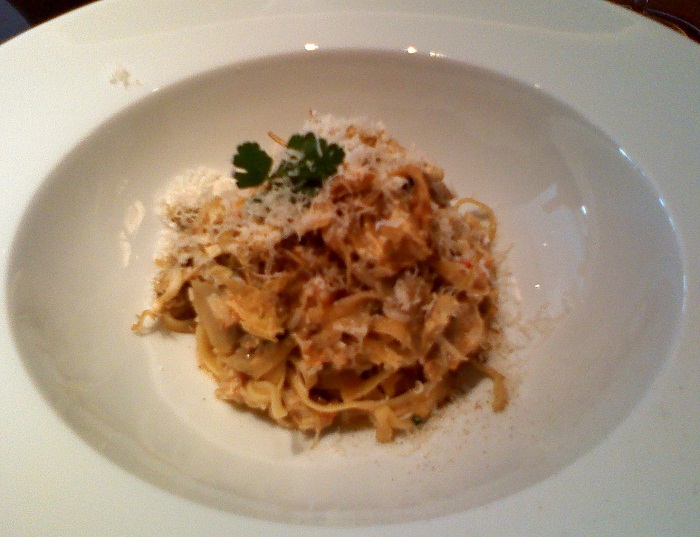 Sarah ordered the Tomato and Basil Spaghetti that looked simple, slow-cooked and divine.
Amaranto's Six Little Sins dessert has become something of a legend already among London foodies on twitter, so I fought to find a bit of room to try it out.  If I were to fall asleep in the afternoon, so be it!
Six Little Sins comes as a platter of chocolate delights – a chocolate fondant, white chocolate ice cream on a bed of crunchy biscuit pebbles and a big smudge of chocolate sauce.
The pièce de résistance is the huge chocolate ball on which the waiter poured a thick, hot Valrhona chocolate sauce.  The ball melts instantly to reveal delicious berries on top of a splodge of white chocolate cream – very impressive!
The Six Little Sins dessert is extremely indulgent, rich and every bit worth the high praise.  I've decided not to add a picture of Six Little Sins, as it will spoil the surprise!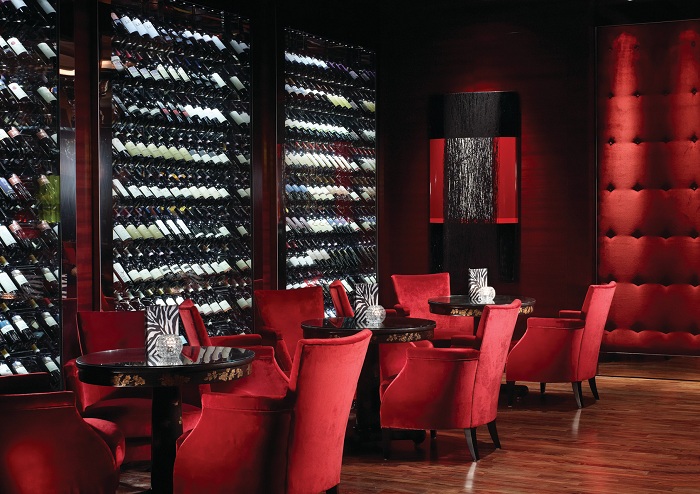 Amaranto is one of the more highly-priced hotel restaurants in central London, but the quality and skill is visible.  Portion sizes are generous (particularly the starters) and the location is such a visual feast that it's worth splashing out.
Chérie City was a guest of Amaranto at Four Seasons London.