Zandra Rhodes is one of my all-time fashion heroes and meeting her at a Fashion & Textiles Museum private view just a few months into living in London was a dream fulfilled.
One of the most treasured guardians of English Eccentric style, Zandra brings her creative spirit to a very stylish afternoon tea at The Mandeville Hotel.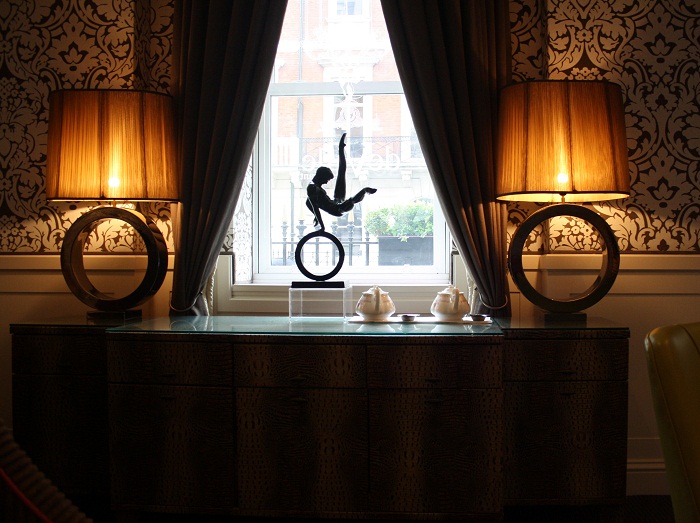 In an enviable location, just a few steps from Selfridges and Marylebone High Street, the four star deluxe Mandeville Hotel offers delectable afternoon teas served on stunning Royal Doulton china designed by Zandra Rhodes in the deVille restaurant.
Steven and I tried the Fashion Ladies Afternoon Tea and a Gentleman's Afternoon Tea, although the gender boundaries were somewhat blurred as we swapped a few sandwiches here and there (well, the gentleman does get meat skewers, after all).
We started with a glass of Pommery Champagne and chose our pots of tea from an extensive list – Whole Rose Buds tea and the Mandeville Special Blend (a mix of English Breakfast teas).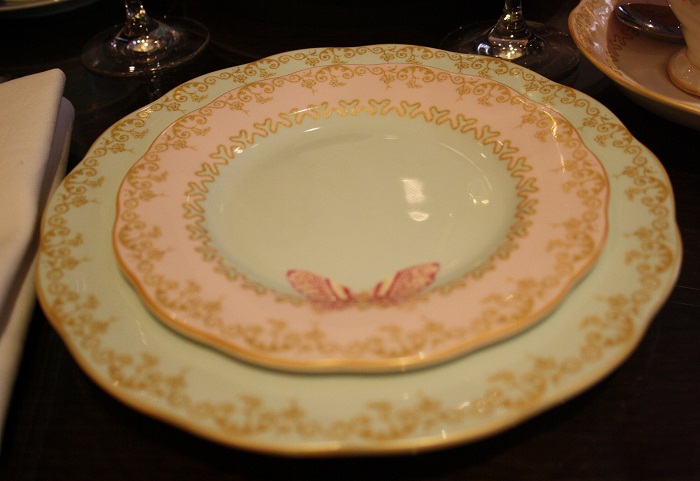 When you think of Zandra Rhodes, vivid shades of fuschia, turquoise and purple leap to mind, but her tea set is a surprisingly subtle mix of sugar almond pastel colours with butterfly motifs.
The Fashion Ladies Afternoon Tea comes with a traditional selection of mini sandwiches cut into squares and a raisin scone that comes with clotted cream and two pots of jam.
This was followed by an indulgent selection of patisserie – Zandra's Pink Meringues, chocolate macaron, chocolate éclair, lemon cupcake, chocolate and walnut ganache cake and a chocolate brownie.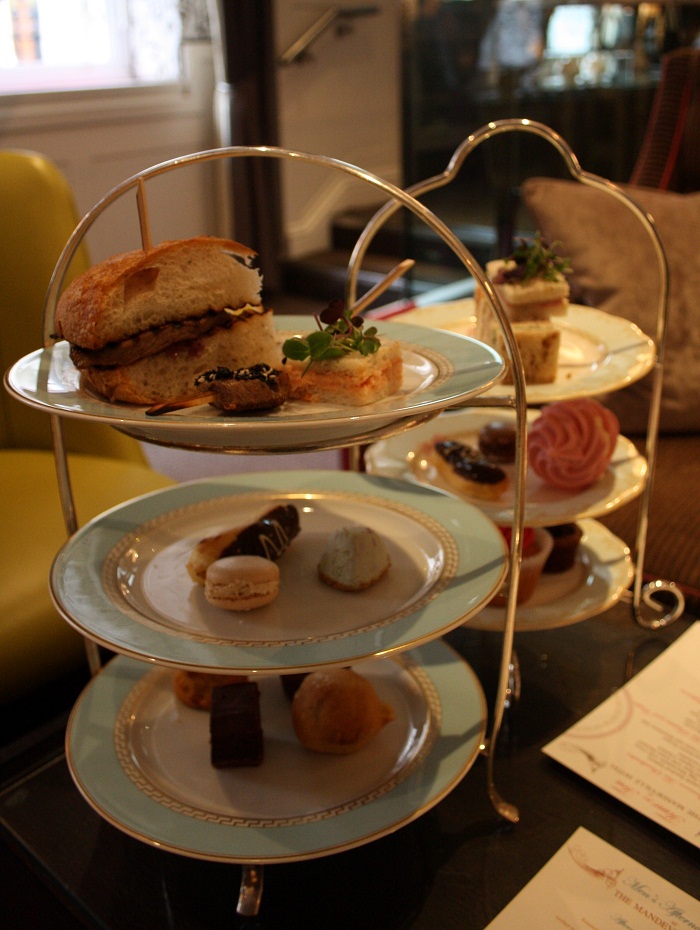 The Gentleman's Afternoon Tea arguably came with the best savouries – Roasted Sirloin with Red Onion Thyme Jam in Foccacia Bread, Beef and Chicken Satay with Chilli Crème-fraiche, Grilled Mediterranean Vegetable with Tallegio on Black Olive Ciabatta, Crab and Shrimp on Basil Bread and Gentleman's Relish (anchovy pate) with Toast.
Some of the patisserie was the same as the Fashion Ladies Afternoon Tea but additions included a Blueberry Cheesecake, Coffee macaron and a Fig Chocolate Beignet.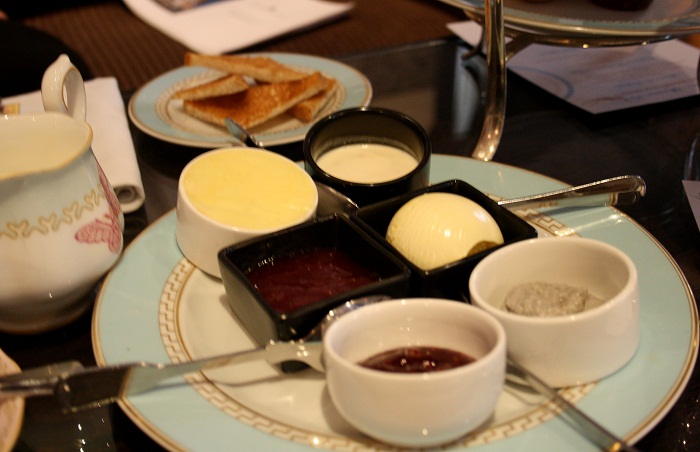 The steak sandwich wedge was absolutely delicious and all of the cakes were exceptionally good.  The Fashion Ladies Afternoon Tea is the quintessential afternoon tea, but I would welcome a few of the chicken and beef skewers, as they were so tasty.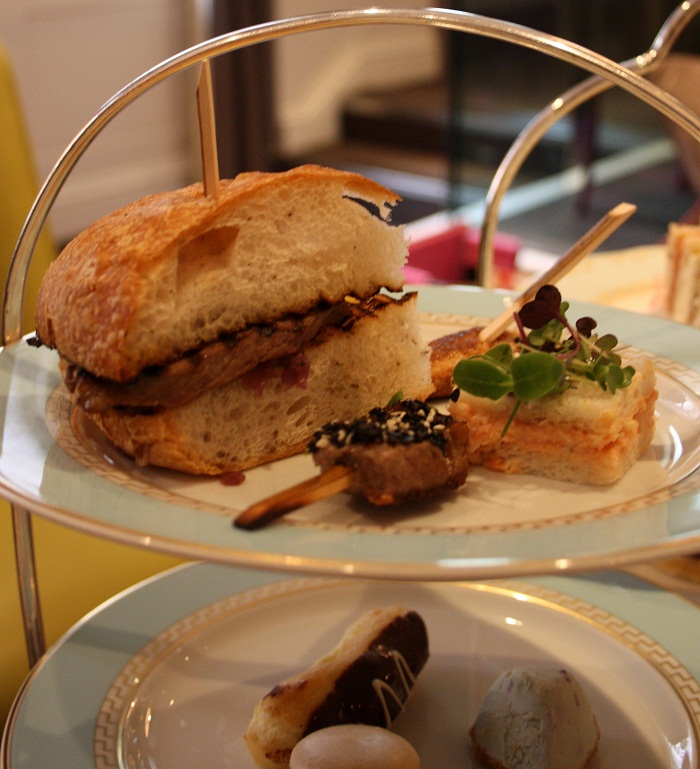 The Fashion Afternoon tea at The Mandeville Hotel and perfect for a post-shopping treat, as Selfridges is just around the corner.
There are a handful of chic cafes in the neighbourhood, but few have the relaxing atmosphere of The Mandeville where you can kick back on plush sofas and sip tea to a jazz soundtrack – absolute bliss!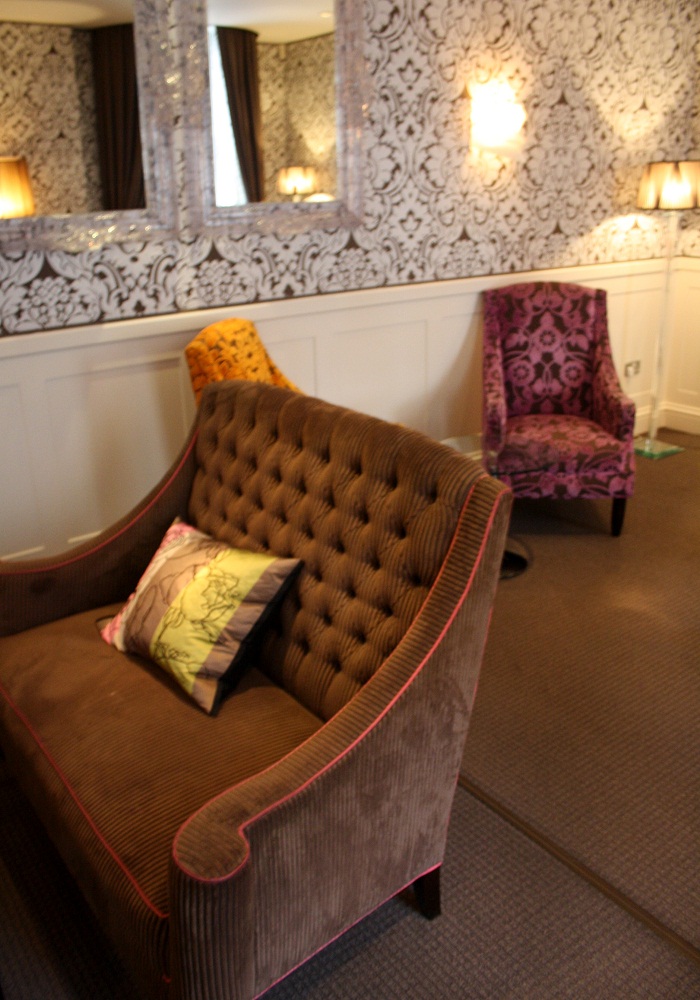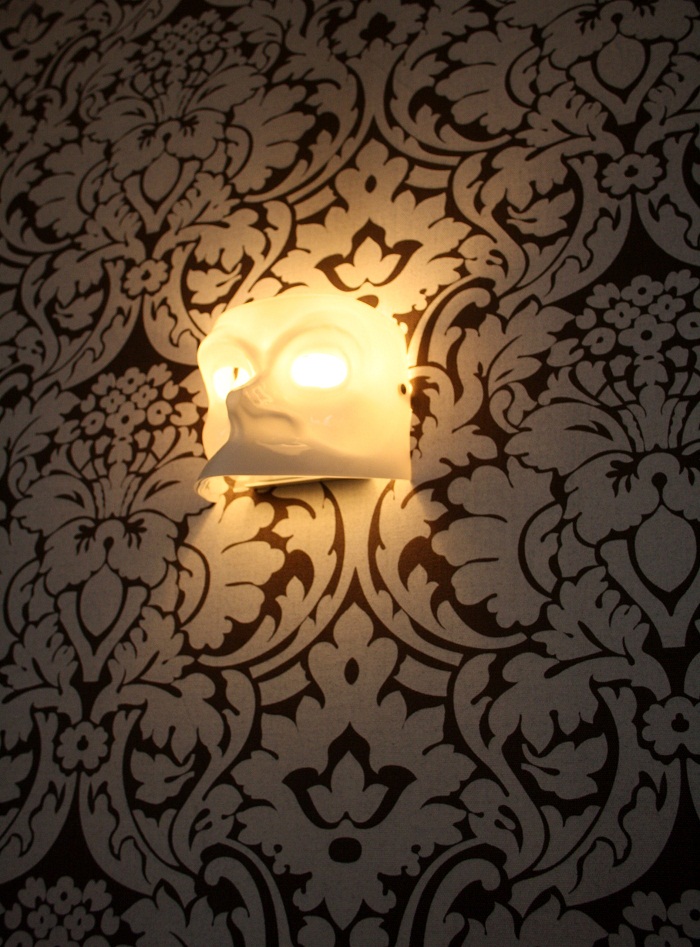 The Fashion Ladies, Gentlemen's and Chocolate Afternoon Teas are priced at £26.50 (£32.50 with a glass of Pommery Champagne). Afternoon tea is available at deVille from 3pm to 5.30pm, Monday to Friday.
For more information and booking, visit: www.mandeville.co.uk
Chérie City was a guest of The Mandeville.