Balenciaga is loved among the fashion elite for its uncompromising, fiercely intelligent collections, so surely Balenciaga Paris eau de parfum would be complex, niche fragrance palatable to a select few…
In fact, Balenciaga Paris plays to the softer side of the maison and is a wearable modern classic with an underlying edge.
Balenciaga Paris eau de parfum manages to pay homage to the heady world of haute couture created by the master, Cristóbal Balenciaga in the '50s and '60s, while encapsulating current Creative Director Nicolas Ghesquière's futuristic vision.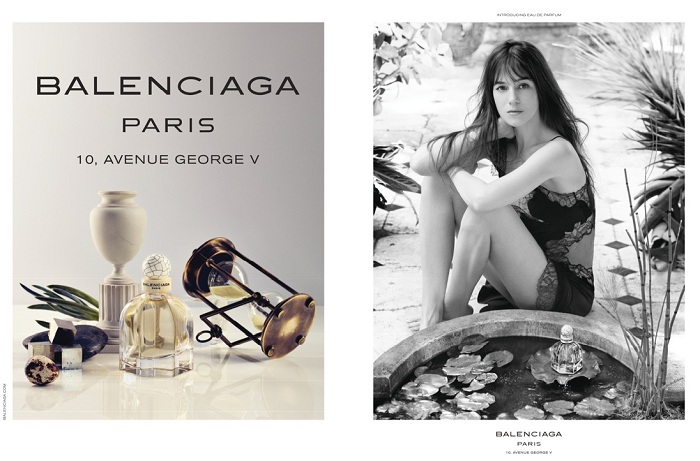 Created by legendary nose, Olivier Polge, the first impression of Balenciaga Paris from the bottle is a powdery scent reminiscent of parma violets and a retro vanity table.
The first note comes with a metallic kick and brings to mind the powerful alhehydes found in Chanel No.5.  The fragrance then softens and the chypre violets (a rare combination invested by François Coty) become apparent.
Gradually the fragrance becomes fresh and lucid with cool florals – violet, iris and carnation – evoking the scent of Spring.  The slightly smoky base is always present but never overpowers the florals with notes of cedar wood, vetiver, patchouli and moss.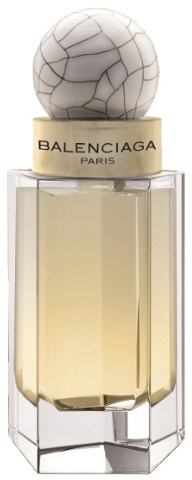 Balenciaga Paris is a cool, sophisticated scent that requires a certain amount of character and rebellion to keep it from being too conservative.
Nicolas Ghesquière's close friend and muse Charlotte Gainsbourg perfectly embodies the Balenciaga Paris femme with her chic gamine look, bohemian life and fearless spirit.
Balenciaga Paris has launched a 20ml bottle that is perfect for travels.  It stays true to the craftsmanship of the original architectural hand-blown glass bottle.
Balenciaga Paris is the kind of subtle, alluring fragrance that will never go out of style – a true modern classic in the making.
Balenciaga Paris is available now at House of Fraser and other selected retailers at £34 for 20ml EDP.