London is a city in constant change, but there's something curiously traditional about Mayfair with its age-old tailors, gentlemen's umbrella shops and dusty old arts institutions.
Mayfair has remained defiantly eccentric and there are only a handful of West End hotels where you can experience such character and charm…
Established in 1851, Flemings Mayfair is a real hidden gem – an elegant boutique hotel spread across six Georgian townhouses on the whimsically named Half Moon Street.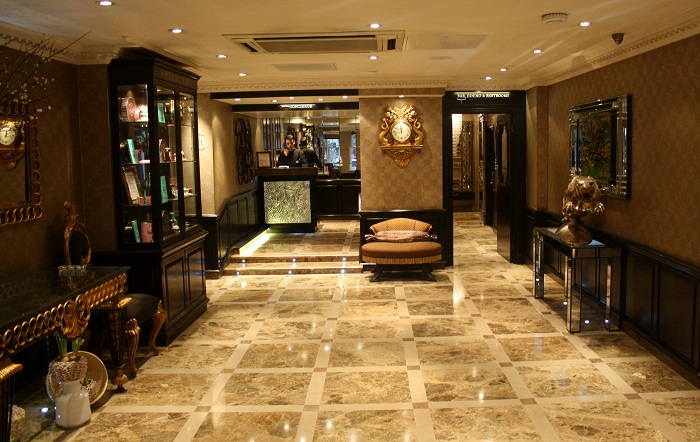 Tucked away on a peaceful semi-residential street, Flemings is just a short walk from bustling Green Park, the beautiful shopping arcades and gentlemen grooming shops along Picadilly.
On arrival we were met by Branca Sabbagh, the formidable Guest Services Director, who showed us to our room, which she had personally selected for us.
Our room was magnificent – spacious and beautifully designed in an palette of pearlescent beige, cream, ice green and purple, with accents of silver and glass.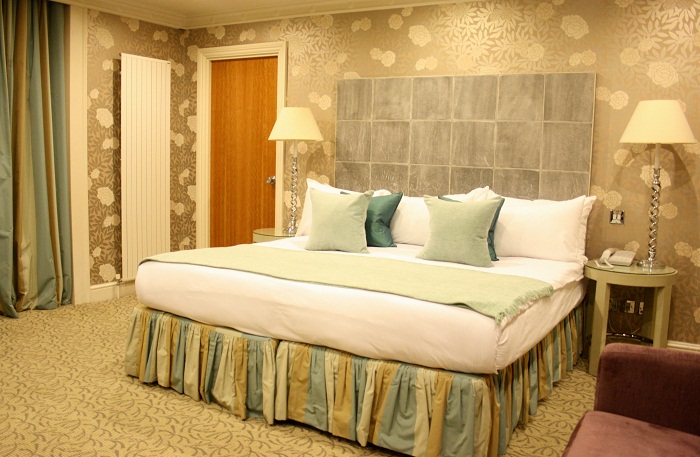 Waiting for us on the table for each of us was a delicately wrapped gift of handmade biscuits with a welcome note.
This was a lovely touch, especially when we saw during our tour of the rooms that every guest receives such a sweet welcome.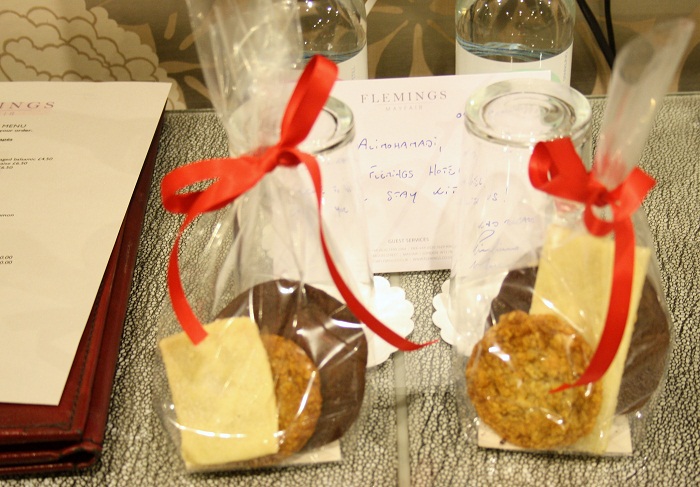 Our room had all the comforts that you would want for a home away from home – tea and coffee making facilities, a writing bureau, plenty of comfy seating, lots of storage space, a large flat-screen TV, and a stack of lifestyle magazines to work through.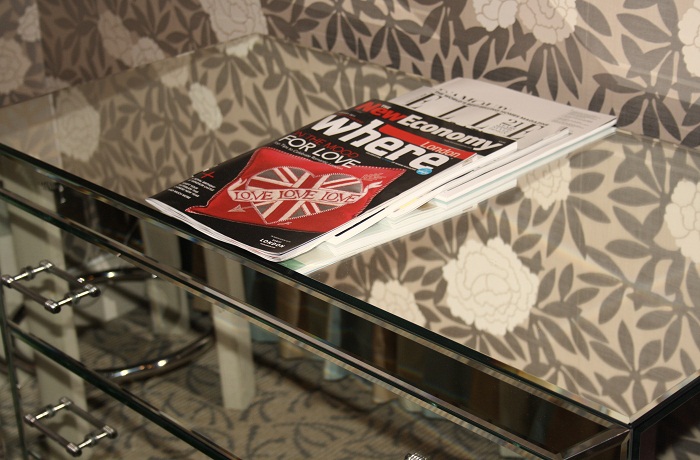 The king-size bed was heavenly with sumptuous linen and despite the central London location, we had a very peaceful sleep with very few disturbances.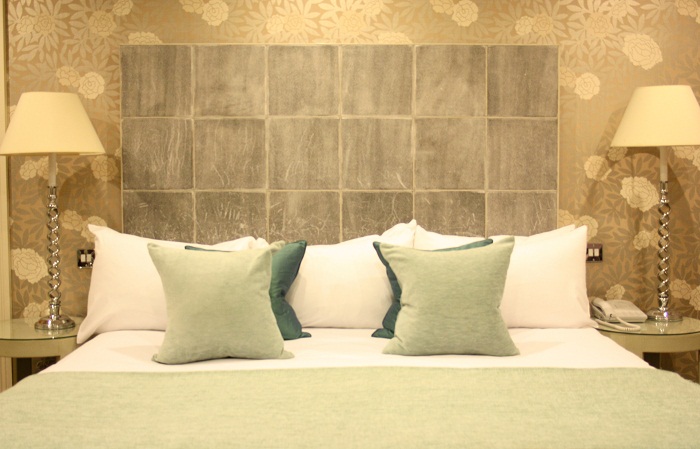 The bathroom was large and covered entirely in marble, just like the traditional London palace hotels.  We loved having the luxury of a separate bath and walk-in shower.
The bathroom was furnished with plenty fluffy towels, embroidered Flemings bath robes and slippers and bathroom spa products by Gilchrist & Soames – very fitting for a Mayfair hotel.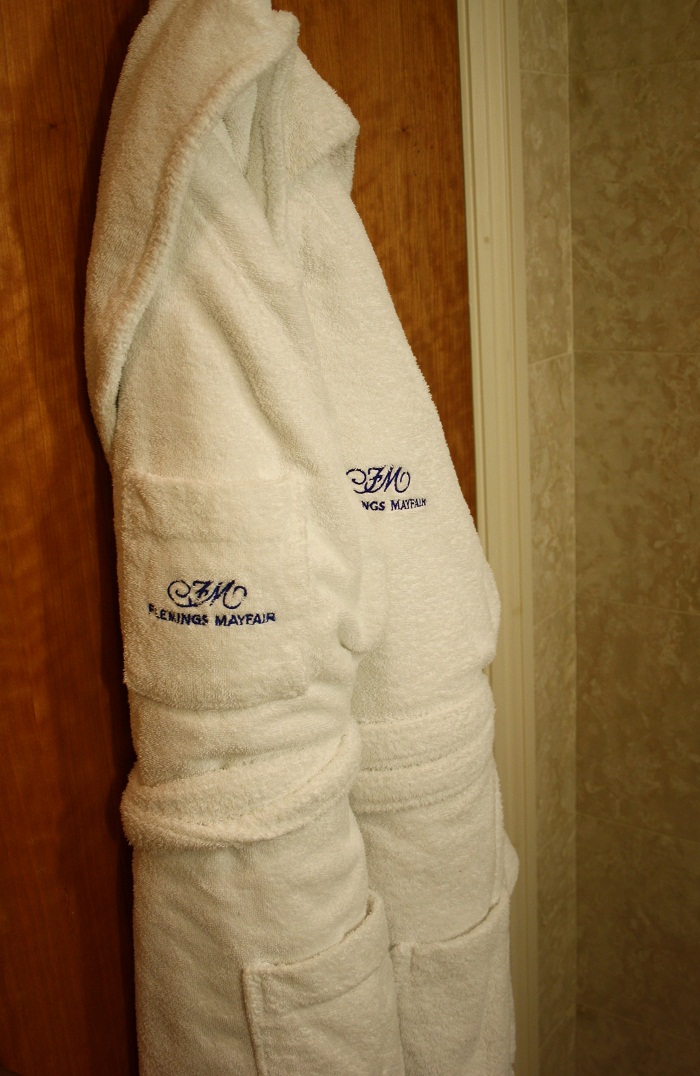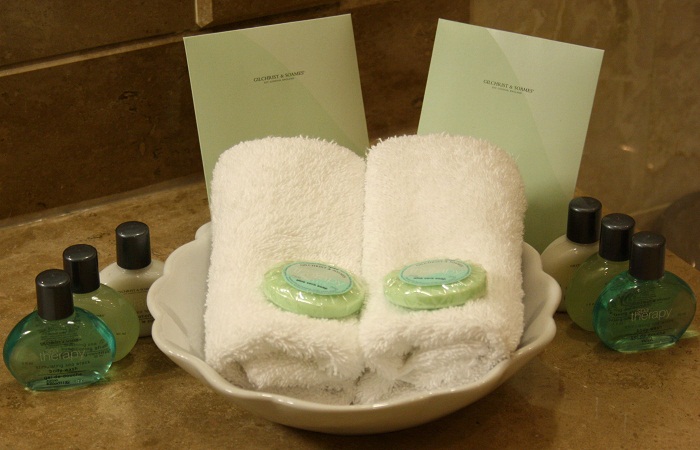 The warm, dimly-lit corridors at Flemings are lined with stunning black and white photographs depicting 'the good life', from screen goddesses in Hollywood to summer in the Mediterranean and legendary movie scenes.
A counterpoint to the contemporary design of the hotel is a beautiful, traditional stained-glass window, commemorating the opening of the hotel.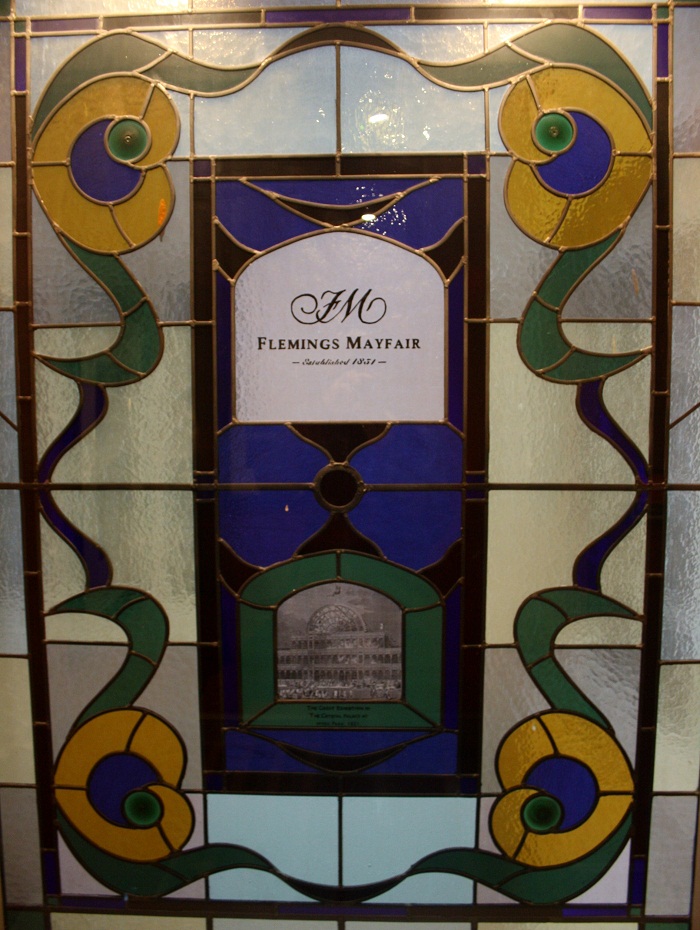 After settling in, we headed downstairs for a quick tour of the restaurant, salon and bar areas followed by an exquisite afternoon tea in the front room.
We ordered pots of Earl Grey and Darjeeling second flush tea from the extensive tea menu and worked our way through the cake stand of delights, starting with delicious finger sandwiches.
We munched on warm scones with clotted cream and jam, victoria sponge cake and a delectable range of mini pâtisserie, Primrose Bakery cupcakes and chocolate truffles.
The front room is so relaxing and homely that we made ourselves at home (albeit a much prettier home) and stayed for most of the afternoon.  Staff left us to our own devices but came in every so often to top up our tea and offer more hot water.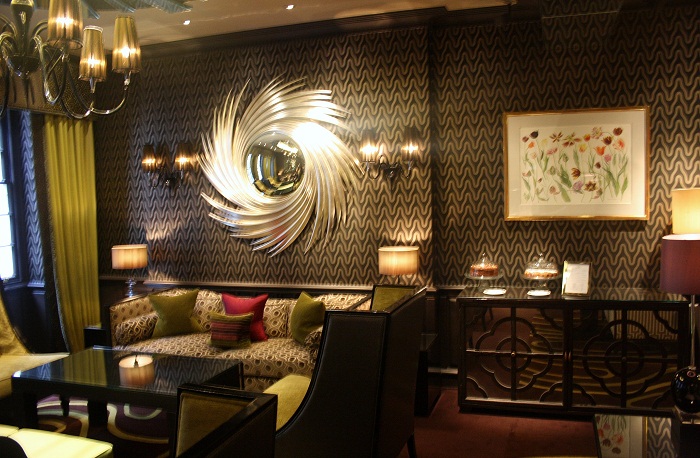 Flemings has strong links with the Flemings art collection and features a piece of art from the collection in the front room every month.
In the evening we strolled into Soho for dinner at one of our favourite Japanese canteen restaurant, OSatsuma.  The Chicken Katsu Curry (£8.50) is slow-cooked and comes in a massive china dish with steamed rice, a soy and ginger side salad and a pot of miso soup.
In the morning, we headed down to breakfast and were greeted by the lovely Darren, Food and Beverage Manager, asked us about our stay and the afternoon tea before showing us to our table.
The continental breakfast breakfast is simple, well-considered and of excellent quality.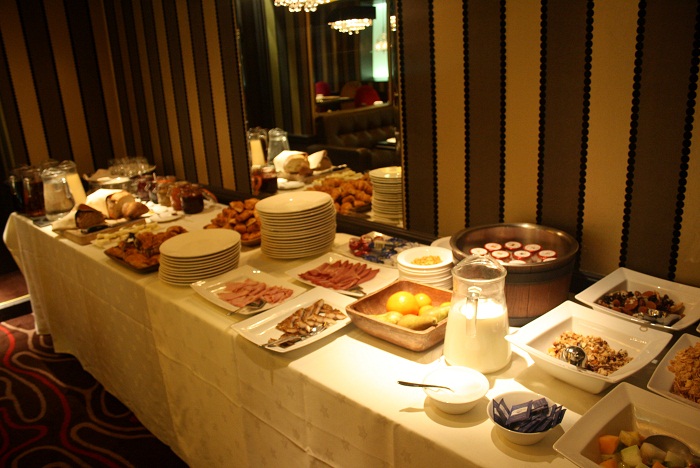 We enjoyed a large pot of fresh coffee and ordered Eggs Benedict and a Cheese Omelette with toast from the cooked menu – both delicious.
Everything was beautifully presented and it's lovely to have breakfast in the restaurant.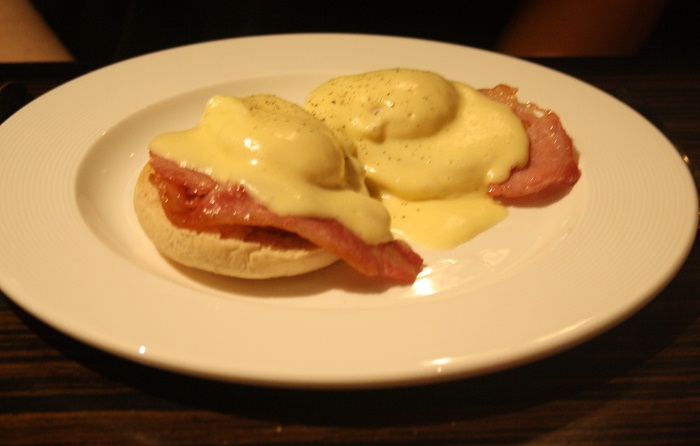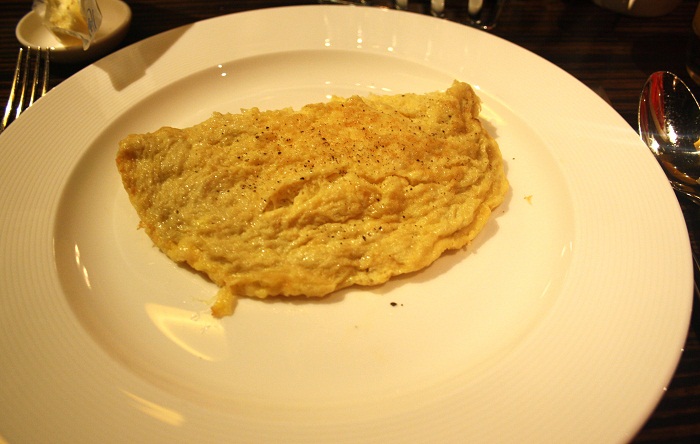 After we reluctantly tore ourselves away from the room, we had a tour of the guest rooms and luxury apartments with Branca.  There are various colour schemes and rooms are carefully selected to be compatible with each guest's requirements and duration of stay.
The apartments are mostly used by families staying in London for a number of nights and have a more traditional design than the contemporary hotel rooms.
What sets Flemings apart from other bijou townhouse hotels is the warm, familiar service.  Staff are as attentive as you'd expect, but they make a point of remembering guests and building a rapport during the stay.  The head staff are visibly proud of Flemings as though it were their own home and to see this dedication is something very special.
Flemings Mayfair is ideal for a first-time stay in the most charming part of London, a romantic getaway or an indulgent shopping weekend.  Not only a stunning, design-led hotel, Flemings has such character and a warm atmosphere that you might never want to leave.
Take a look inside…
For shopping, afternoon tea and cultural breaks at Flemings Mayfair, visit: www.flemings-mayfair.co.uk
Chérie City was a guest of Flemings Mayfair