Coralie Aude Grassin discovers the delights of Paris' chic, historical quartier, Le Marais…
A few things to do in the neighbourhood – a splendid place to stroll around with buildings made of golden stone, sculptures above the doors, shops, cafés and restaurants aplenty:
– Walk through the historical Jewish quarters – the main street is the rue des Rosiers. Stop at the traditional pâtisseries for a cake, bagel, or beautiful bread…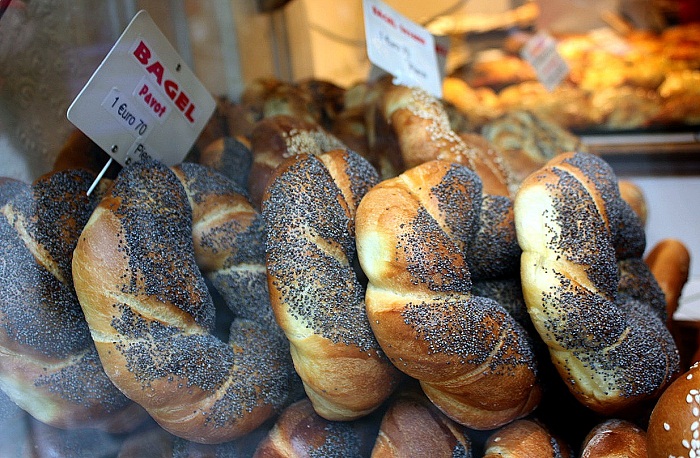 – Alternatively, enjoy a brunch or afternoon tea at Mariage Frères. I love their colonial decoration, beautiful wooden cases sheltering hundreds of different creations…

Pictures are not permitted but look closely at the reflection in the teapot to have a glimpse of the tea room with its glass roof!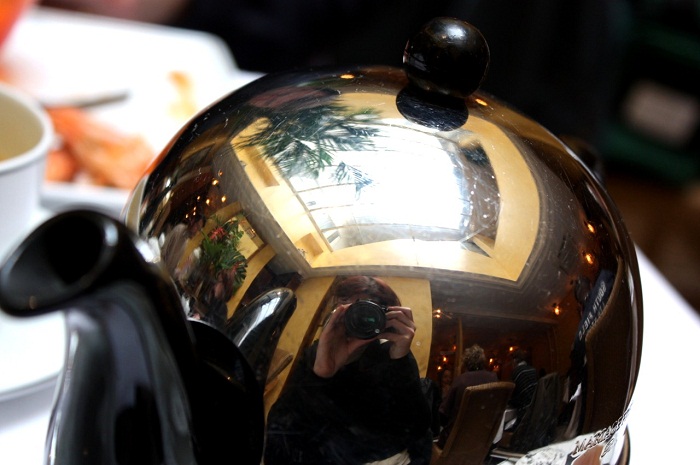 We chose the classical brunch (32€). There is enough to be shared by two: a pot of tea of your choice, a freshly squeezed fruit juice, toasted brioche with their refined tea jellies, scrambled eggs with matcha tea, pink prawns brochette, spring rolls of smoked salmon, and a home made pastry (we chose the chocolate mousse cake with a filling of wild strawberries – unforgettable).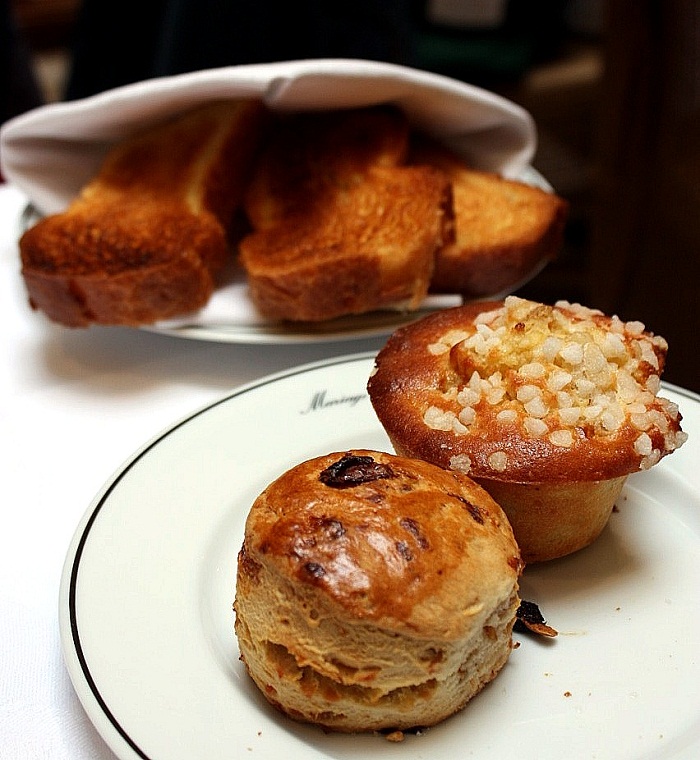 – Are you a museum fan? Try the Musée Carnavalet for a glimpse of the history of Paris – fascinating.
– Go street art hunting! You will find lots of surprises on the walls. If you do not know where to start, try with these Space Invader mosaics very popular in that neighbourhood.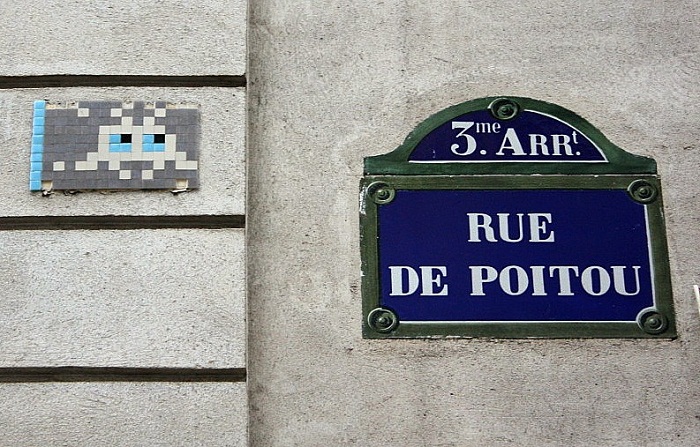 – Let yourself be seduced by the perfumes of the Artisan Parfumeur on rue des Francs Bourgeois. Each of them are like a poem. Try those based on tea and blackberry!
– You will feel like knocking at all the doors – many have those gorgeous knobs…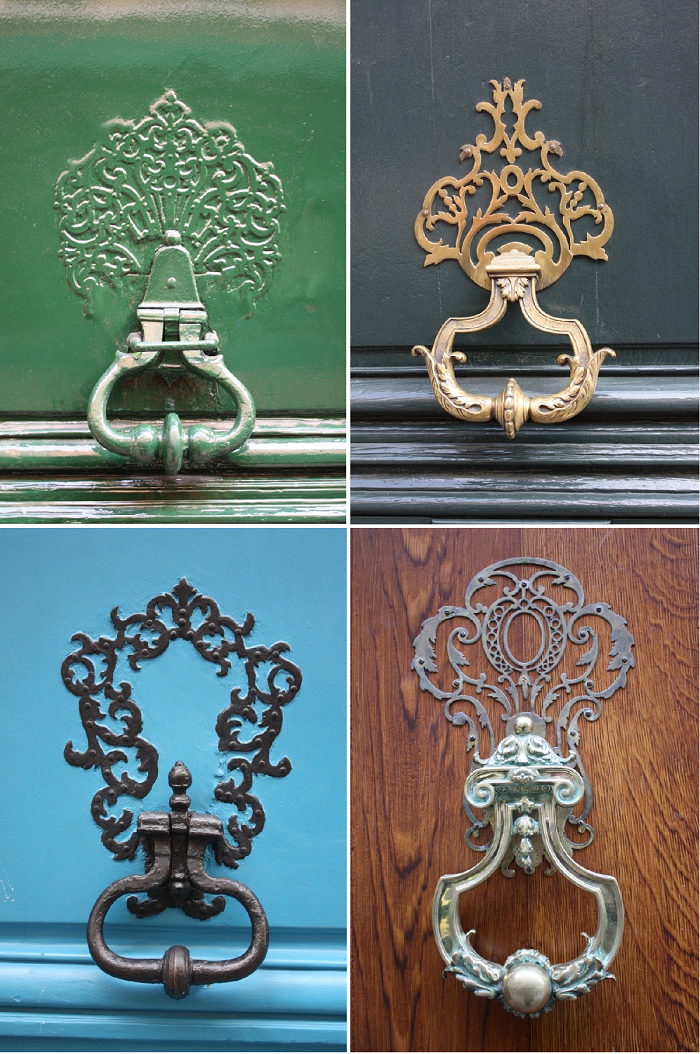 – Look out for the 1900s pastry shops and bakeries.  Though most have been transformed into shops, their handpainted illustrations are grade II listed – worth stopping!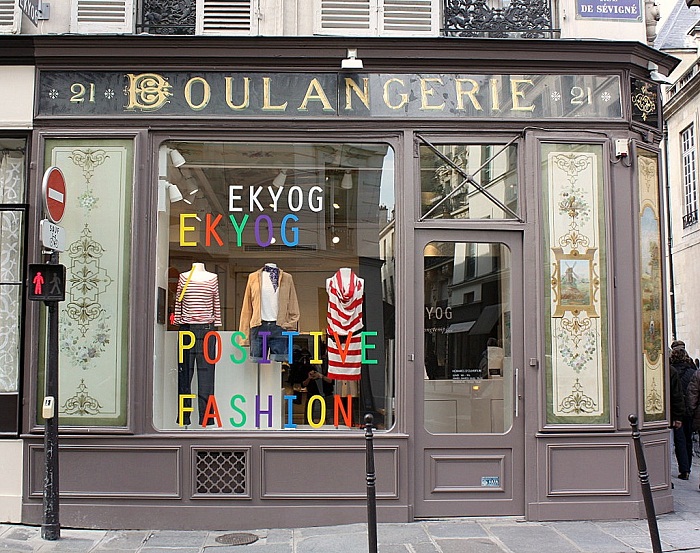 Stay at Hotel du Petit Moulin, a luxurious city hideaway in the heart of Le Marais, designed by Christian Lacroix.
Where are your favourite places in Le Marais?  Have you stayed at Hotel du Petit Moulin?  Share your experiences below…
Coralie Aude Grassin writes the blog, Tea Time in Wonderland.