On a dreary winter's day in London, there's nothing better than reconnecting with your inner Marie-Antoinette and escaping the chill over a warming pot of tea and decadent tiers of afternoon treats.
Marylebone Belgian brasserie Cafe Luc takes the quintessential English afternoon tea and gives it a French twist with tea from Mariage Frères and delectable pâtisserie.
Curled up in one of Cafe Luc's cosy booths, we started by selecting a pot of tea from extensive menu.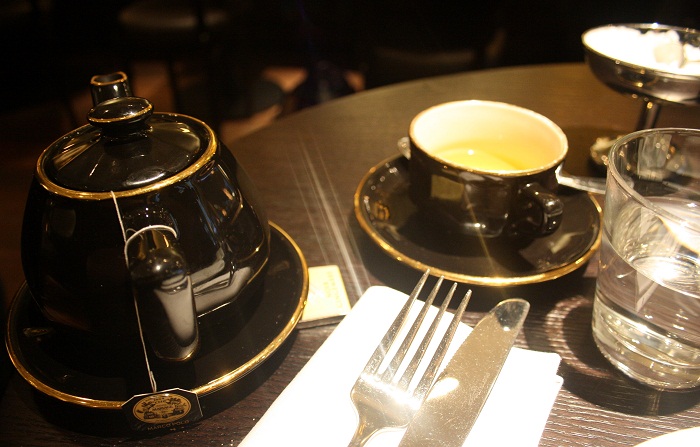 I went for a pot of Mariage Frères Marco Polo, which came in an elegant black and gold teapot (Mariage Frères signature colours) and was lightly fragrant and fruity.
Then we were served a cake stand laden with delicious savoury and sweet delights.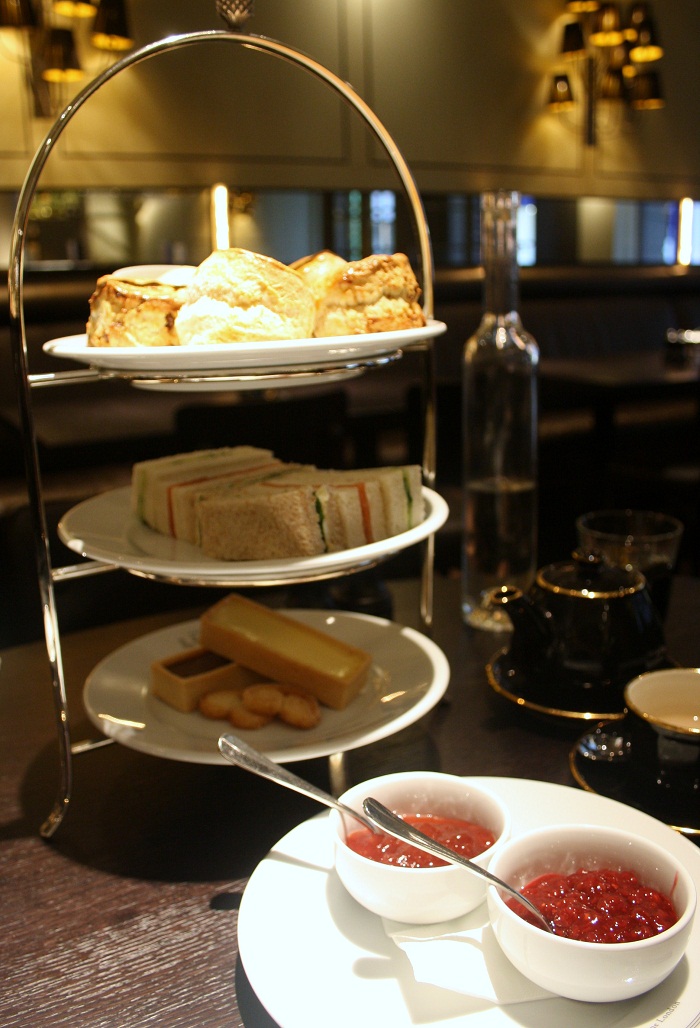 To start there was a selection of delicate, perfectly cut finger sandwiches filled with cucumber, smoked salmon or egg and cress.
Then came the scones fresh from the oven and served with home-made raspberry and strawberry compote and a bowl of clotted cream.
The plain and fruit scones were golden brown on the outside and cracked to reveal a soft, dense and moist centre.
To finish off the afternoon of indulgence, there was a refreshing, smooth tartelette au citron and a rich, heavenly tartelette au chocolat.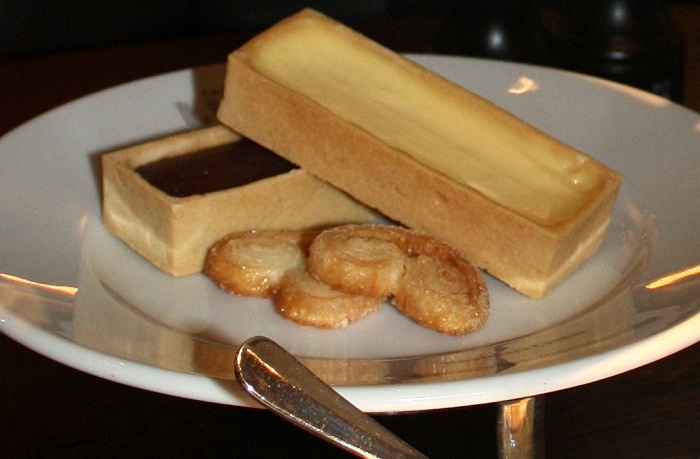 Not to be outdone, we found some room for the adorable palmier biscuits – buttery and crisp topped with crunchy sugar.
Cafe Luc understand the value of the small touches and Marylebone's Frenchies will be delighted to find Mariage Frères tea, without having to make a Eurostar trip.
At just £17.95 for two people, Cafe Luc's afternoon tea really is extremely good value for money.
With such excellent service and head chef David Collard's exquisite pâtisserie, Cafe Luc offers affordable luxury, so you can treat and impress without spending a fortune.
It's a relaxed and intimate alternative to the deluxe hotel afternoon teas with the chic atmosphere of a Parisian Grand Cafe – where better to spend an afternoon?
For more info and booking, visit: www.cafeluc.com
Photos by Chérie City.
Chérie City was a guest of Cafe Luc.