Writer, photographer and activist Amelia Gregory has released her second book – Amelia's Compendium of Fashion Illustration: Featuring the Very Best in Ethical Fashion Design.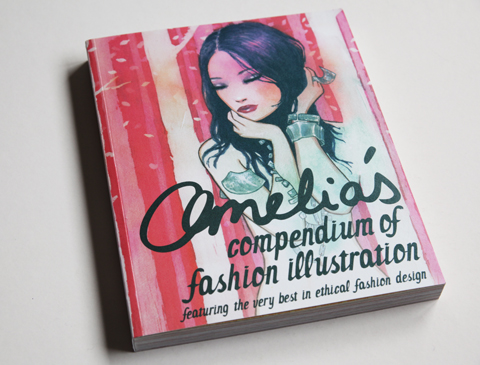 A new Amelia print publication is always exciting, as you can expect a visual wonderland of new design talent, excellent writing and innovative illustration all packed into a beautifully crafted collector's volume, made with love.
Amelia's Compendium of Fashion Illustration explores the work of 44 leading and emerging ethical fashion designers and features exquisite fashion drawing from 30 contributing illustrators.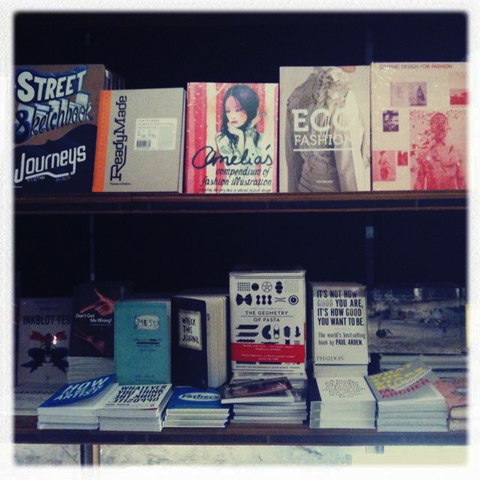 Initiatives like Estethica and e-commerce site Young British Designers have given a platform for London's ethical designers and with ACOFI, you can delve further into the thought process behind their brands and collection.
Amelia quizzes the designers on what it means to be a sustainable brand: what is ecoluxury?  Why use organic fabric?  How do you balance fair trade and maintain profit?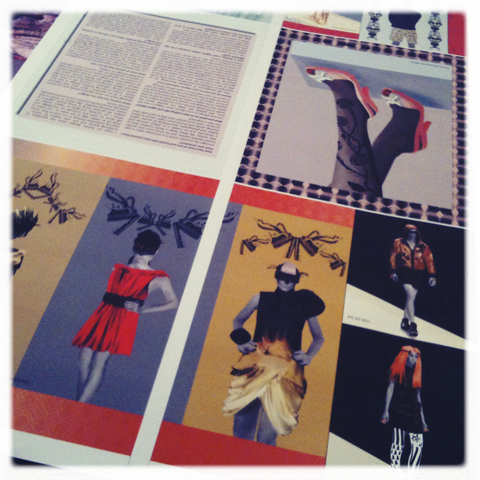 The list of ethical designers interviewed includes: Ada Zandition, Minna, Prophetik, Goodone, Emesha, Junky Styling, Christopher Raeburn, Edun, Nina Dolcetti, Henrietta Ludgate, Lu Flux and many more…
Each designer profile has been wonderfully illustrated by emerging illustrators, who were enlisted through an open brief.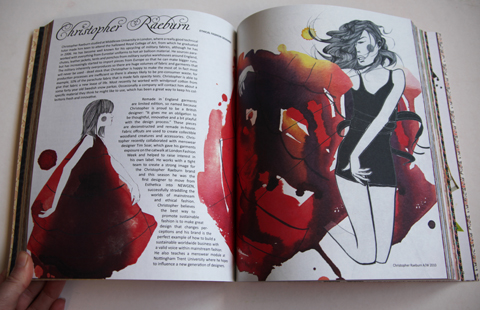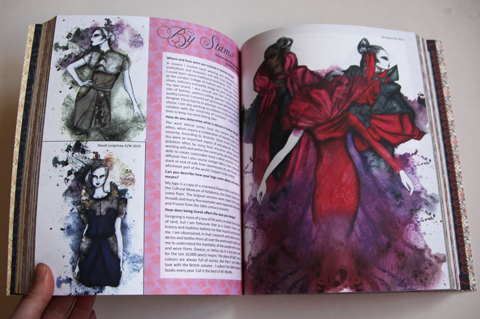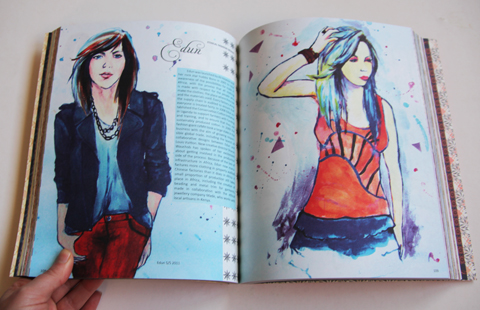 ACOFI is a covetable coffee table book that of course, has been ethically produced and features a pearlised cover designed by Arizona-based artist, Andrea Peterson.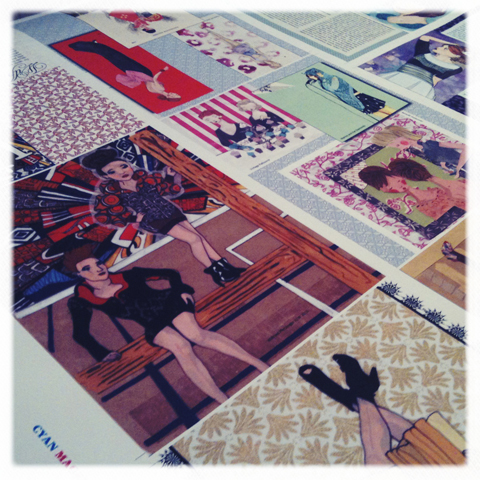 A bit about Amelia's Magazine…
Amelia's Magazine has always taken an alternative approach to publishing throughout its 10 issue lifetime and as a student, I was completely in awe of a magazine with a cover embellished with Swarovksi Crystals!
In 2008, Amelia's Magazine went digital and massively upped its readership while continuing the creative content of the magazine.
This was followed with the publication of Amelia's Anthology of Illustration, featuring a creative take on renewable technologies to prevent catastrophic climate change.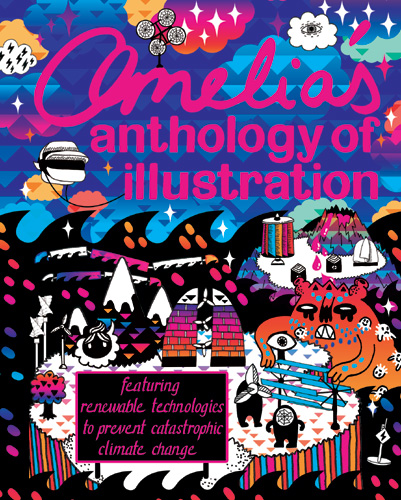 Amelia's Compendium of Fashion Illustration leads on from the ethical questions raised in the Anthology and a resource you'll want to keep as the featured designers expand their labels.
Buy Amelia's Compendium of Fashion Illustration online for a reduced price and receive 12 unique Amelia's Magazine postcards
You can also buy it with Amelia's Anthology of Illustration and save £10.
For more info and a preview of ACOFI, visit www.ameliasmagazine.com