Coralie Aude Grassin packs her pyjamas for an enchanted evening of storytelling at London's eccentric 40 WiNKS boutique hotel…
Strolling from blog to blog, from link to link, I stumbled on 40 WiNKS.  This boutique hotel, house of an interior designer, hosts the most exquisite events, including Bedtime Storynights at 40 WiNKS – an enchanting evening of storytelling, curated each month by storyteller Rachel Rose Reid and hosted by Mr David Carter.
Storytelling?  For adults?  Intriguing, isn't it, especially as the dress code is evening-wear: the nightgown kind… Gentlemen are welcome to join, creativity is encouraged, cocktails are on the list and the evening promises to be deliciously different.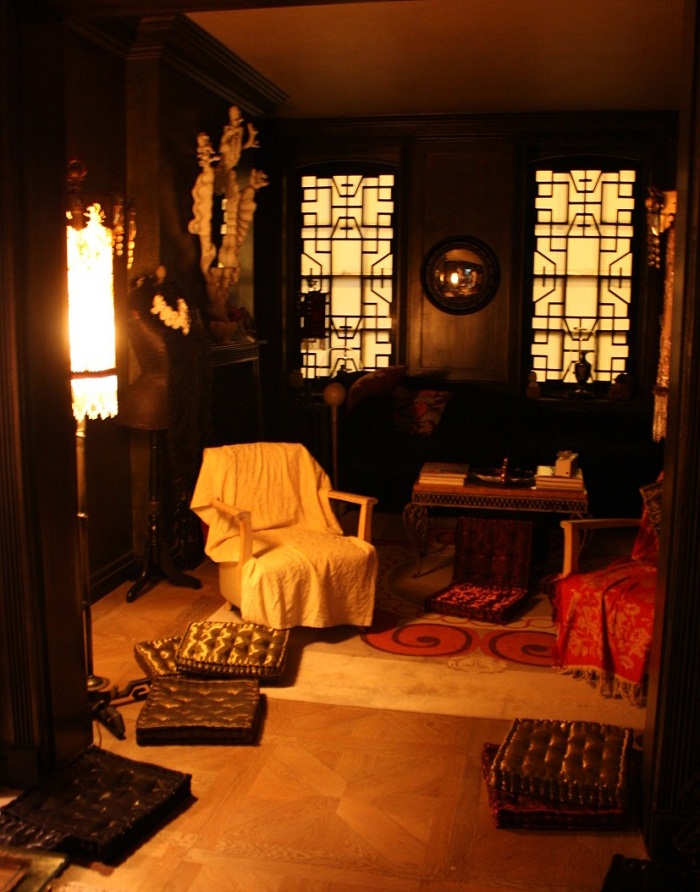 Ideally, go with a friend: choosing the right outfit is quite a fun challenge and is most pleasant shared, giggles included.
Will you go for a silky material?  A vintage look?  Will you add a smile with a cosy accessory such as a hot water bottle?  What are the right kind of slippers to match?  What a wonderful feeling to feel like a 15 year old going to a pyjama party!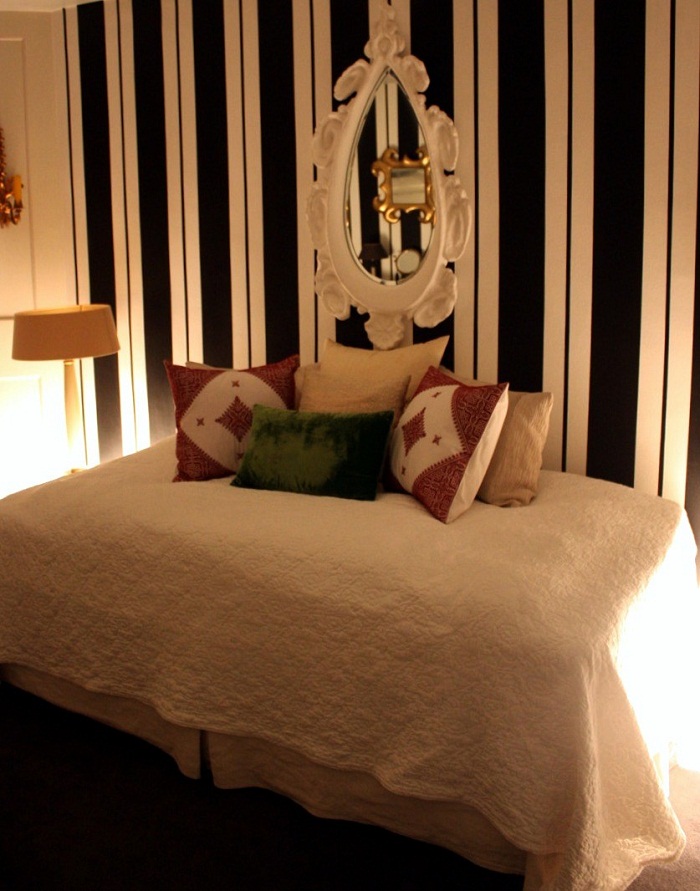 Standing in front of the entrance on the night, we felt very VIP, part of a secret society.  We were warmly welcomed by Mr Carter, so very British with his bowl hat and suit.  Had he stepped from a book, I would not have been surprised.
We exchanged our shoes for comfortable white slippers and were guided upstairs to, er dress down, rather than up.
Glitters, feathers, silk stockings, velvety gowns, pearl necklaces…never has a bedtime looked so glamorous.  Guys were getting ready in the next room.
Some had cotton pyjamas, others had added a teddy, one was in a thick colourful bathrobe, another looked like a Victorian character with his bonnet de nuit.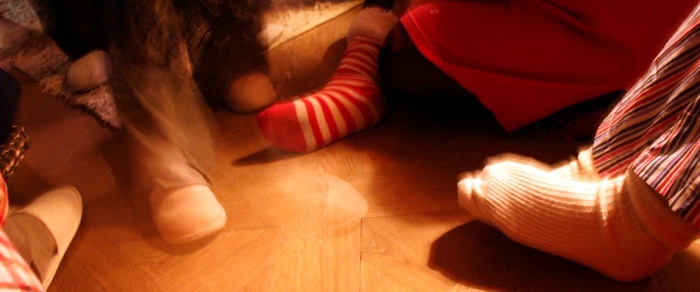 Our favourite was Santa inspired – red and white seasonal hat and twinkling light garland around his neck.
As you can guess, conversation flowed easily: we were all curious about each other's ideas and accessories and chatted happily around a Hendricks gin cocktail and a few nibbles.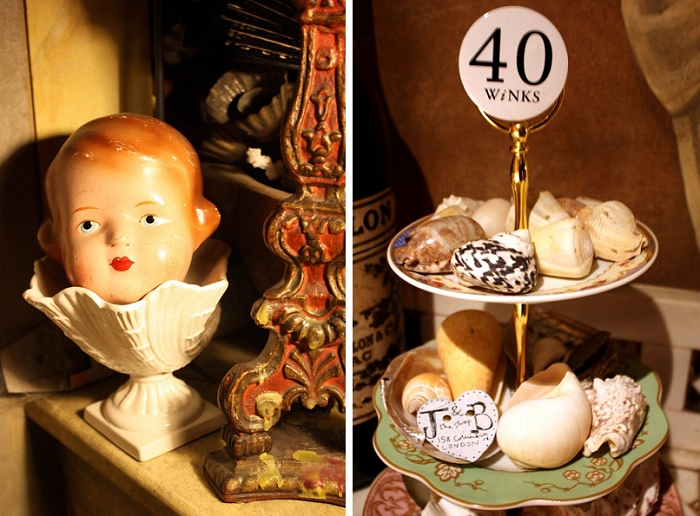 Alternatively, you can go an explore the house and take hundreds of decoration tips along the way/corridors.  Each room is a delicate balance of antiques, French touches, magical associations.
We loved the very Christmassy touch of a tray filled with tangerines and candles, the feather mask on a sculpted bust, the shells on a cake stand…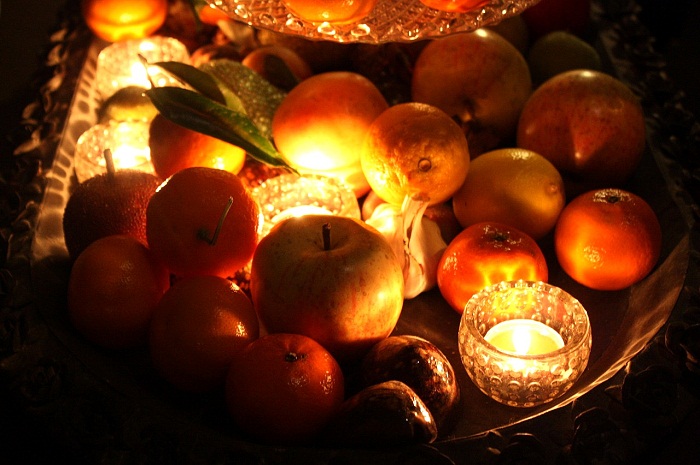 After a couple of drinks, the group separates, each joining a different storyteller.  We settled on the floor or in one of the cosy sofas, some of us grabbing a blanket for more comfort.
At the first words "Once upon a time", you wonder whether you are not too old for this.  The rhythm of music, the soothing voice take over your imagination.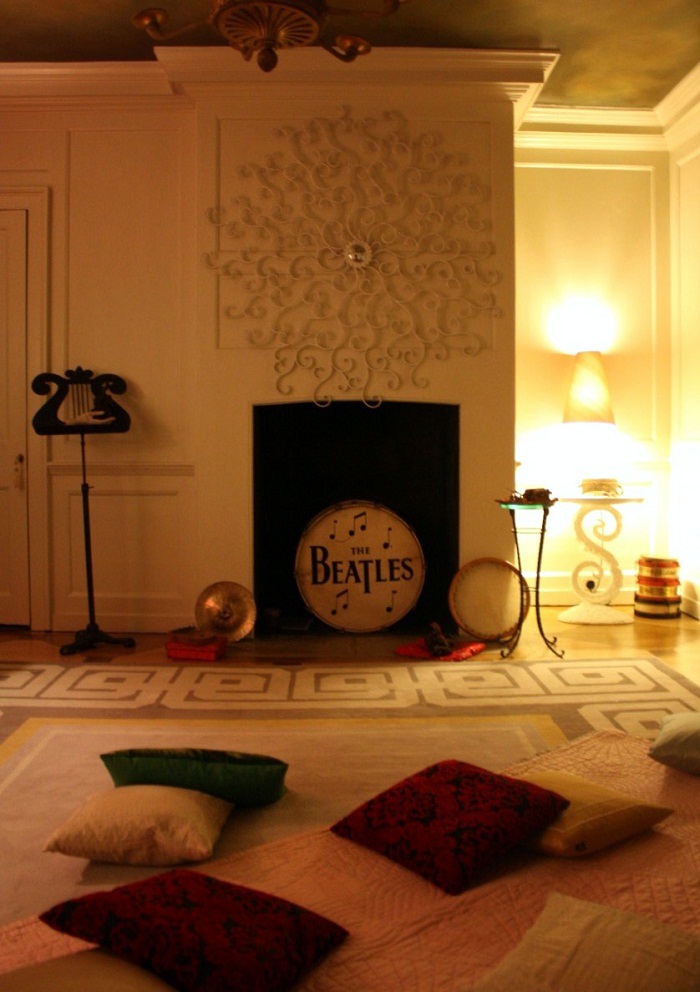 Sally Pomme Clayton's voice is magical: she is so much into her story you can only travel with her.  You go over hills, you walk in the snow, you climb mountains, you suppress a tear…her smile, particularly radiates happiness and emotions.  Mesmerizing probably describes her best!
When asked how she came to storytelling, she explained this is just what she had always done best from childhood and so naturally, she transformed her skills into a job.  Even the British Museum fell in love with her!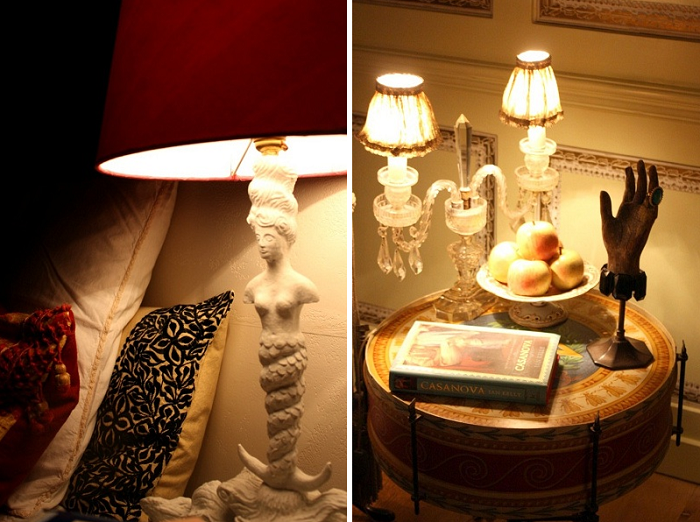 When the tale of The White Bear came to an end, nobody moved – we all waited for more. We would have been happy to stay there all night long…we were five year olds again, ready to beg for just one more story, pleeeeease!
Thankfully, there was more coming our way.  Just a pause to share our amazement with the other guests, clinking our cocktail glasses and we joined the second storyteller, Nell Phoenix.
What a different atmosphere she created!  A succession of three tales of the world – very interactive, with a dash of sexiness and plenty of laughs.  A different kind of warmth, a different journey in time.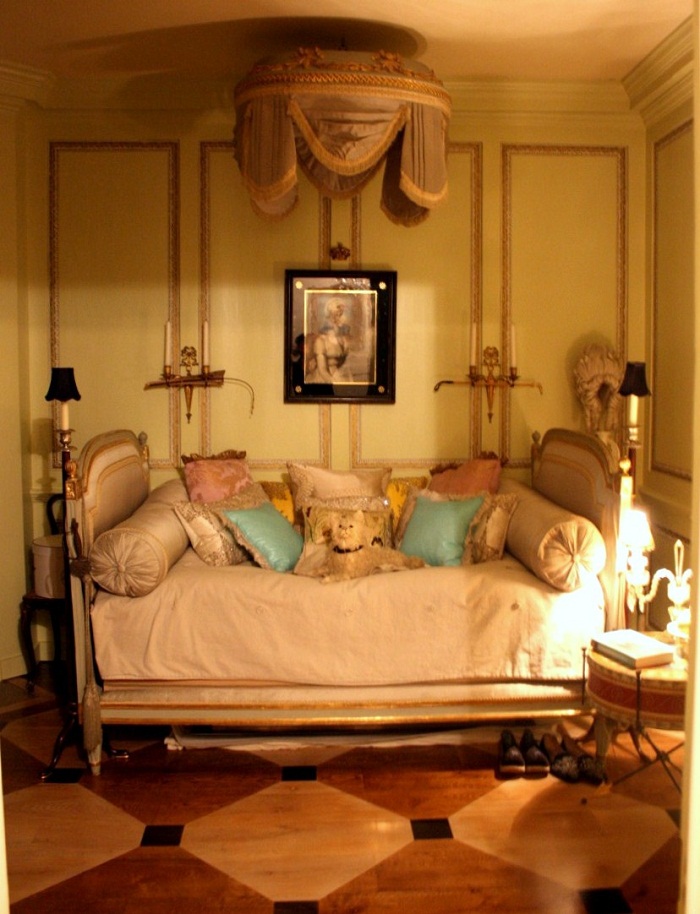 Both groups reunited for a last comfort dose with songs from the very talented Helen Chadwick, some a capella. What a voice!  It is not so much that it is powerful, no that would be common.
It just has this tribal note, it goes right through you envelops you, soothes you.  A perfect conclusion to the evening.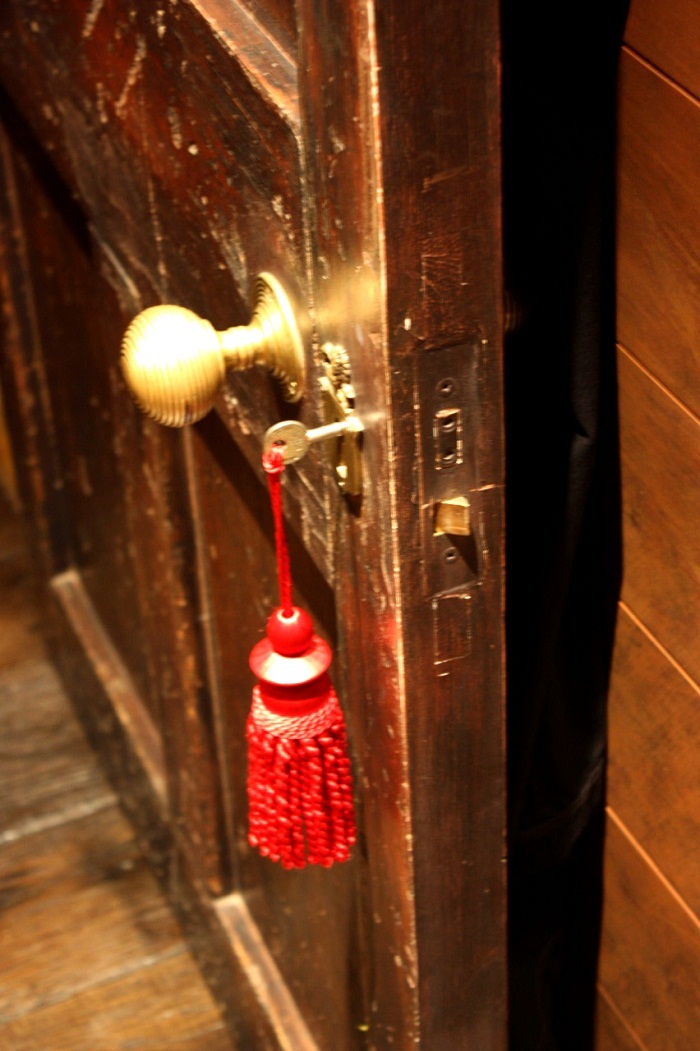 It feels strange stepping out of your comfy night close to step back into the night, had it been summer I am sure a number of guests would have decided to take the tube wearing pyjamas!
The next Bedtime Storynights at 40 WiNKS will be on February 09, 10 and 11th with extra special treats. Don't miss them!
Photos by Coralie Aude Grassin
Coralie Aude Grassin writes the French and English blog, Tea Time in Wonderland.