Baudelaire wrote about the art of social observation among the streets, arcades and shop windows of 19th century Paris and still today, the city pays homage to the sport of the 'flâneur' (the all-seeing wanderer).
Paris has pulled out all the stops for Christmas and many of its store windows are more spectacular than ever!
The most breathtaking, dazzling display has got to be the windows of Hermès on the rue Saint-Honoré.  Hermès directrice visuelle, Leila Menchari enlisted American artist Timothy Martin to create a pastel wonderland that looks good enough to eat…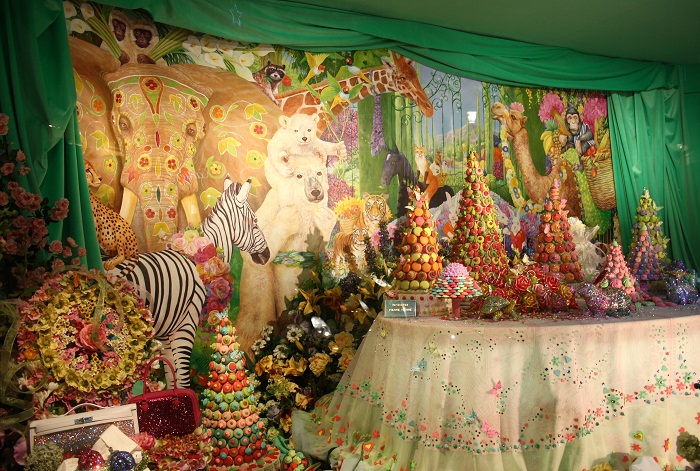 It's a real monkey's tea party at the Hermès store, although the monkeys have invited the whole zoo to come and chomp down on the most exquisite pâtisserie and macaron towers, crafted by the amazing Pierre Hermé.
Dotted around the whimsical flora and fauna are equally delectable Hermès pastel croc skin purses, crystal encrusted bags and classic bags in hard candy colours.  Look out for the floral ducklings…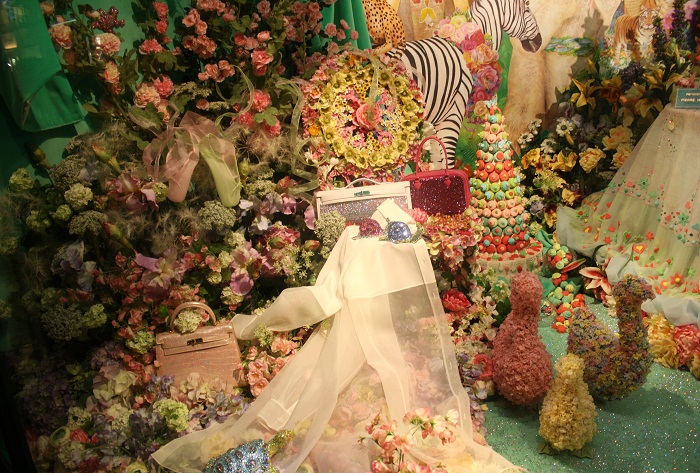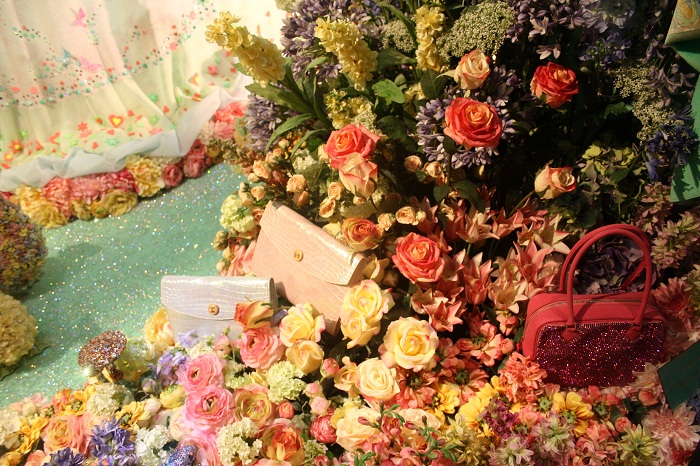 Just a few steps away from Hermès, the lovely ladies at Lanvin have indulged in the festive spirit with a rock 'n' roll, Marie Antoinette tea party…no doubt with more than a few glasses of champagne!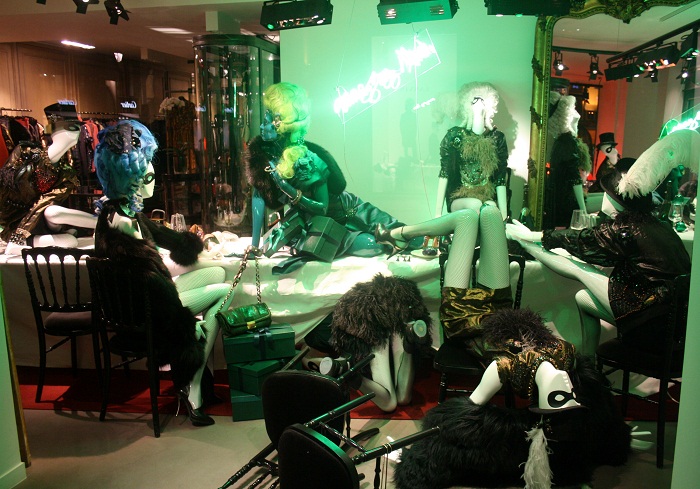 Over at Printemps, it was a much more sober 'Saint Tropez' affair with Vanessa Paradis-a-like models sporting the Chanel Resort 2011 collection, under the watchful eye of a gaggle of mini Coco Chanels…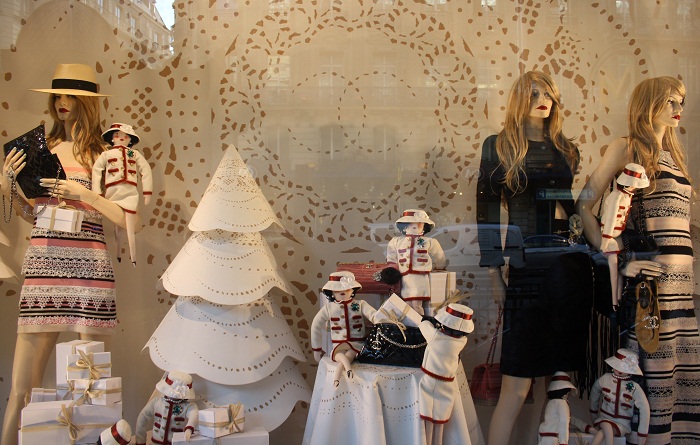 Printemps has become famed for its window displays, each curated by a different international designer stocked at the store.
This season, among the scenes you can find marionettes in tuxedos gorging on 'work of art' candy cakes, noble pompon-clad dogs and a pampered chihuahua with a top hat…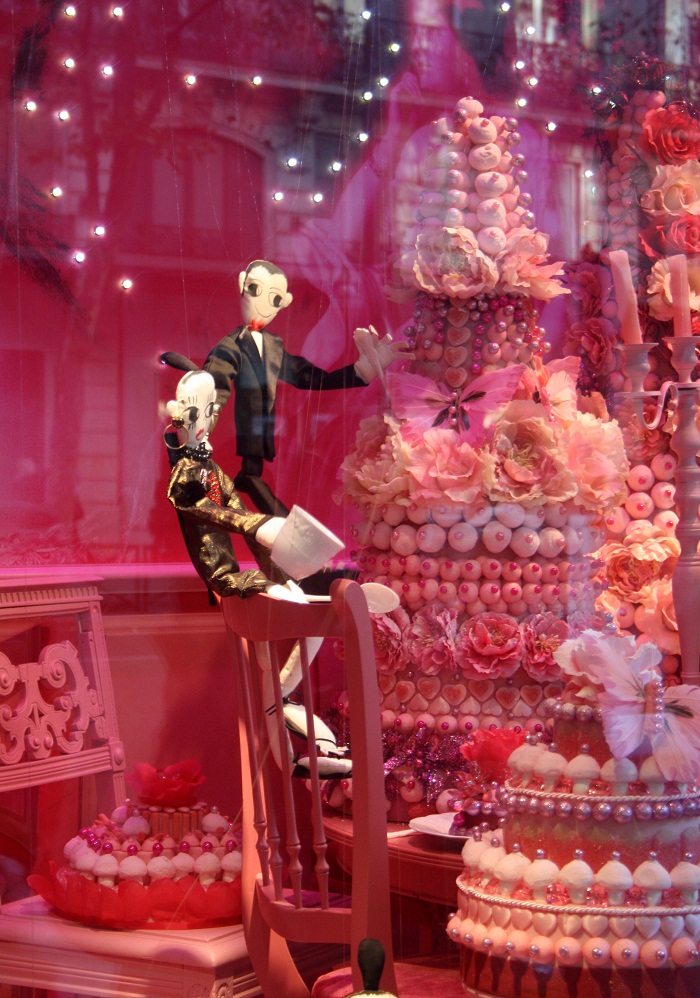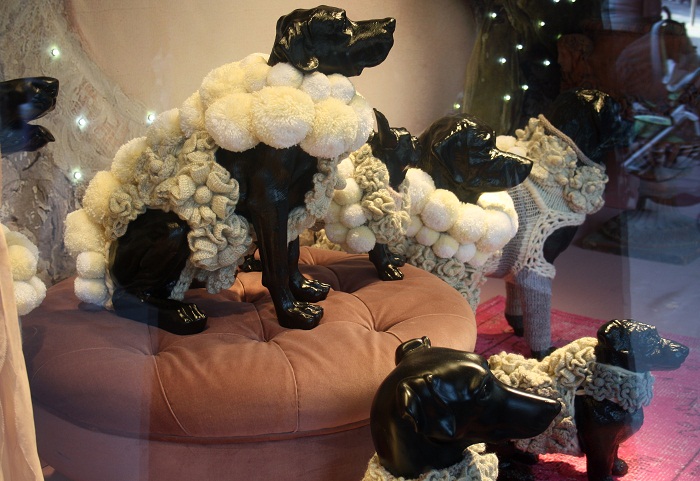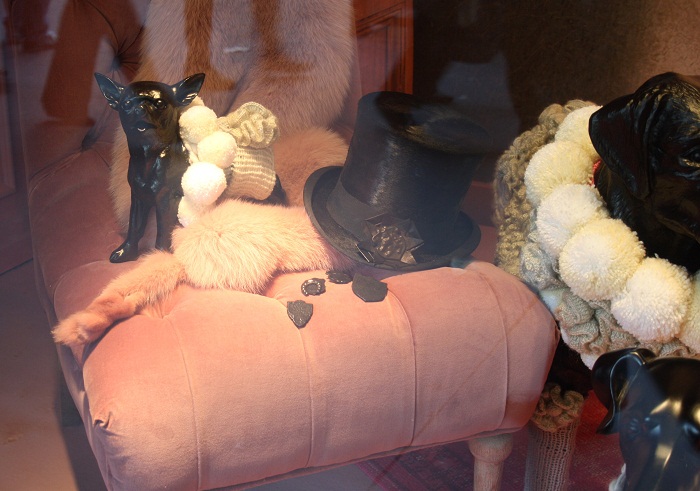 Photos by Chérie City.